iCrowdNewswire - Jun 18, 2016
The Palace Festival for Emerging Artists
Residency and showcase for early career creatives to contribute, collaborate and play.
We've got the passion, the ideas and emerging skills, all we need is a platform. So we're taking things into our own hands to build a community where creative confidence can flourish and open opportunity."
The Palace Festival:
Artist's Residency and Weekend Showcase
An intimate hothouse of 200 'early-career creatives'
A non-profit festival built by its people
A collective challenge to contribute
Learn, workshop, collaborate and network
Professionally filmed and photographed for personal portfolios
☚ ☾☼☽☛
Our host? : A glorious 700 year old palace in Southern Poland
☚ ☾☼☽☛
We need financial support for:
Film crew, photographers, post production and print
Funding to invite industry professionals, teachers and creative agencies
Sound equipment, lighting and technicians
Transport of instruments, materials and tools
Be a benefeactor of an emerging world of art and enable young creators to test, challenge, innovate and inspire.
Our aims:
CREATIVE CONFIDENCE – a space to experiment without judgement across diverse disciplines.
COLLABORATION – exploring collective inspiration to diversify and stimulate each discipline whether as a beginner or early career creative.
EDUCATION – Workshops, talks and Q&As with experienced professionals.
PORTFOLIO – the entire event will be professionally photographed and filmed for inclusion in contributing artist's portfolios.
ON SITE COMMUNITY– The Palace is participation in a community. Created from the ground up with communal cooking, eating and building of the festival site.
ON GOING COMMUNITY– Post event, our website will provide an online market and exhibition space, and archive of footage, talks, workshops and performances from the event. It will also function as a forum and networking space striving to connect artists on a project, development and skill set basis.
☚☾☼☽☛
The Story: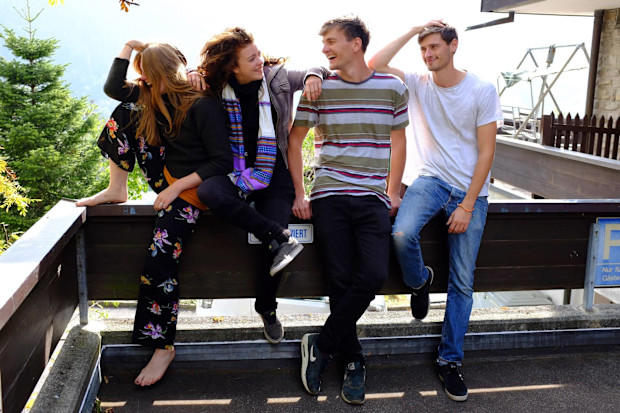 The Palace is a non-profit platform founded this year by 4 friends who met in Brighton and now live between London and Berlin. One night they thought of all their friends, the support, energy, talent and capability that was going unused. They had a crazy idea… then they realised it wasn't so crazy. All they had to do, was do it.
The Palace Festival is the founding event of an ongoing community and platform for emerging artists.
♕ 11th- 15th // Artists residency // 60 spaces♕ : Create, develop and share work onsite; workshops, classes and talks; help with festival build, installation and design; communal cooking and eating.
♕ 15th- 18th // Showcase festival // 140 spaces♕: Showcasing the work developed during the week along side other emerging acts and artists.
The event is a collective project and an open invitation to creatives of every kind to contribute, collaborate and play. Emerging painters, dancers, DJs, sculptors, writers, acrobats, carpenters, filmmakers, actors, reviewers, speakers, teachers, musicians, poets, designers and tech crews we call upon you to inspire one another.
At the core will be a supportive environment free from the pressures of the professional world. Instead we offer artists the time, space and materials to explore freely, a place in which the process of creation is the end result. Our focus is to generate personal confidence through collective achievement, promoting positive synergy to develop and support truly original work. The Palace is a rare opportunity in an increasingly commercial and competitive world that takes emerging potential into its own hands and gives it an open platform for discovery.
Beyond the event, The Palace will strive to provide a platform for emerging and early career creatives, to generate opportunity, provide constructive feedback, build portfolios, an online marketplace, exhibition space, forum and community of practice for continued shared learning.
This is a calling to join the making of a very unique event and community. We invite you to support our journey and guarantee The Palace will return its gratitude in a plethora of opportunity for all involved.
☚☾☼☽☛
Emerging creative companies working with us:
The festival: what to expect so far…..
Talks: Shakespeare master class from Yale, Oxford and RADA lecturer & actor Peter Francis James | Script writing talk from 2014 Olivier Award winner for Best New Comedy Robert Goodale | 'The Art of Being a Fool' a talk from international film, TV and theatre actor William Hope |
Installation and projects: The Palace Gallery | The Palace publication development and print | Calais café fund raiser | immersive design and experience | Scrap wood and metal resources for installation and sculpture building | Recyclable costume and festival décor design
Workshops: physical theatre | life drawing | scripting writing | site specific performance |story telling | fire-hoop making | aerial acrobatics | tango | gaga dance| landscape drawing |creative writing | body painting | meditation and yoga
Performance: Edinburgh fringe comedy previews | circus | new writing and play readings | story telling and spoken word series | live music | performance improvisation | dance and Djs
For access to more info on contributing artists… please visit out Facebook page https://www.facebook.com/The-Palace-22704934767…
☼☽☛ Money should not determine one's ability to create ☚☾☼
All attendees are asked to contribute £120 to the event which includes 2 meals a day, discounted coach travel, sleeping barns and basic supply of creative materials.
But to achieve The Palace's true potential we need much more!
Your money will help with:
| providing creative materials | sound and tech crews | transportation of instruments | transportation of artwork | printing costs | film crews | experienced professionals to teach, talk and inspire | caterers| projectors| professional event management | sound equipment |tech equipment | | photographers | post production | printing costs | web design | vans | petrol | cabeling | paint | paper | material | coaches| and much much moreee.
☚☾☼☽☛
MORE INFO?
To recieve our 'Palace Proposal' or 'Contributor Package' for further details or any other information, please don't hesitate to contact Thea, Ed, Sophia or Jordan on info@thepalacearts.com
https://www.facebook.com/The-Palace-22704934767…

Thank you for your contribution!