iCrowdNewswire - Jun 17, 2016
Successful Black Parenting Magazine Relaunch
The 1st national print magazine for Black parents. Written by parents for parents.
AHHHH! We have 39 days to raise $20,000!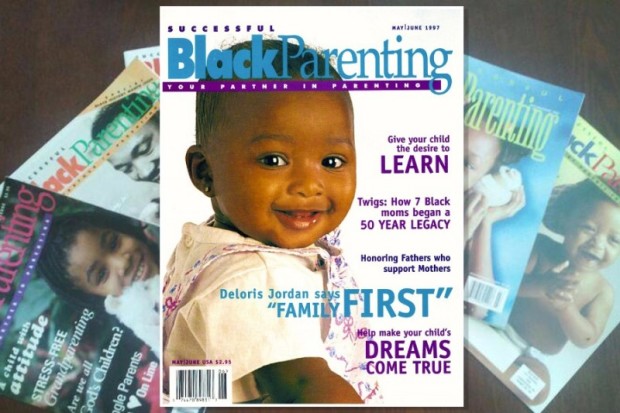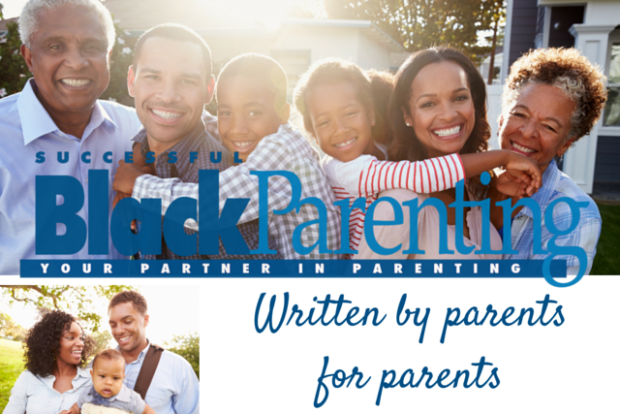 "This magazine is long overdue. The cultures [Black and White] are so different, so it's hard for me to listen to non-African-Americans on parenting skills." — S. Cobbs, Argonne, IL
"Thank you for coming out with a magazine on Black parenting!" –Ms. Jackson, Philadelphia, PA
A Parent's Perspective
We celebrate families. We celebrate differences and it's okay.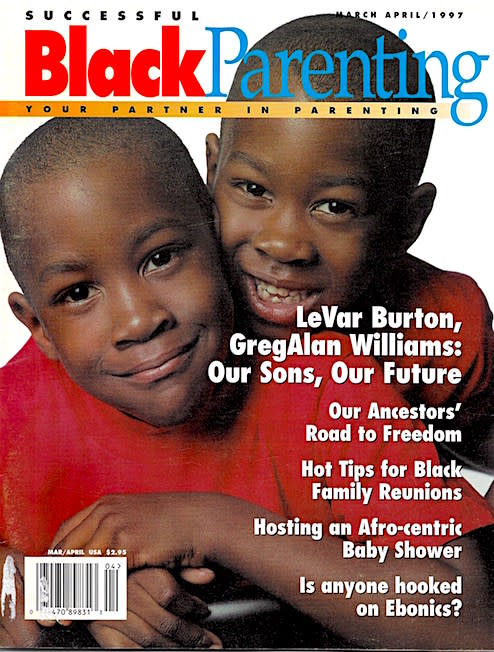 HARDLY ANY PARENTING MAGAZINE COVERS FEATURE BLACK CHILDREN
In 1993, we looked at 60 different parenting magazine covers and not one of them featured a child or parent of color, except for one that showed a mixed-race child. Barely one-out-of-60!
Has it gotten better. No, not really. You can find a few covers here and there with images of Black children but what makes us different is that we decided to make a magazine that wasn't just a whitewashed version of a mainstream parenting magazine but to infuse it with culture.
IT'S IMPORTANT BLACK CHILDREN SEE THEMSELVES IN MEDIA TOO
Just as seeing positive body images is for young girls, it is just as important for young Black children to see themselves in mainstream media. If fosters positive self-esteem and good citizenship.
"You can't be what you can't see," therefore it's important for children and parents to see themselves reflected in positive, successful images. – Janice Celeste, Editor-in-Chief
But it more than just about images, it's about culture and how we parent. To name a few, there are differences from dealing with specific health issues affecting the black community to Black hair care, which is neglected in mainstream parenting magazine articles.
It's important to us to show talk about these differences and show positive images of the Black family.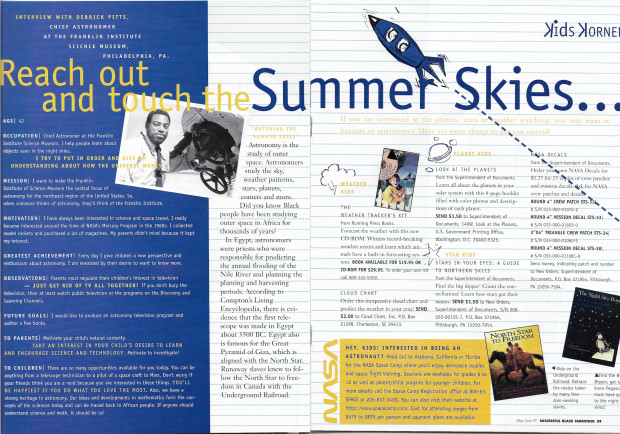 OH WE HAVE THE EXPERIENCE
Successful Black Parenting magazine was founded by an early childhood educator with a masters degree in business and is a faculty member in higher education/research scientist with a PhD in Culture, Curriculum and Change from the School of Education at the University of North Carolina at Chapel Hill.
We've published this magazine before the Internet existed, before email was a thing, before there was crowdfunding and since then we've gotten advanced degrees, training in research and journalism, multimedia expertise, including photography and videography and web programming experience. We're ready!
RAISING $20K TO RAISE A VILLAGE
Times have changed, so we have some research to do to see what our audience wants and needs, and we must find out how best to serve them.
We are raising $20K for research and development to pay for:
Magazine mock-up design and protype
Design and production of the media kit
Target audience development
Content marketing research
Social media development
Photography/illustrations for online website
Legal filings to make sure we're legit
WHAT MAKES THIS TIME DIFFERENT?
When we founded this award-winning magazine in 1993, we were just two urban women trying to make a difference. We thought if we funded it ourselves the money would come. And it did, in the form of advertisers but they came a bit too late. We didn't know any investors and we didn't have much collateral. There wasn't such a thing as crowdfunding or Twitter to get the word out.
Today is a new day. We have the resources to let others see the quality of what we're doing, that this publication has a need, and a place in the market. We've learned that we must start with research and development.
That's where you come in. Your contribution allows for us to start the process. We are raising $20K in 39 days for research, which will included legal filings, and use the online platform as part of the development. We know the more engaged followers we have, the more advertisers will be attracted to Successful Black Parenting.
Speaking of engaged followers, do you follow us on Twitter?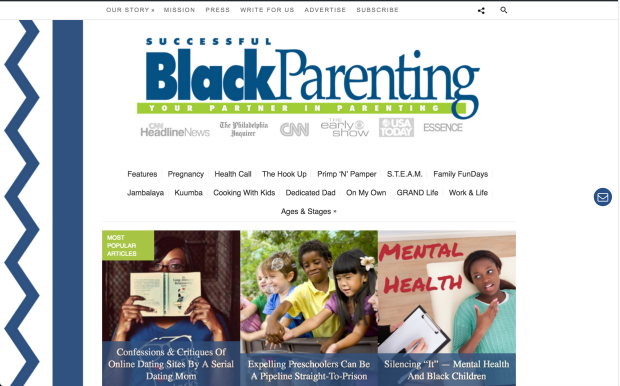 Click here to view the website at SuccessfulBlackParenting.com.
BECOME PART OF OUR LEGACY
As a contributor, you will be part of the legacy that is Successful Black Parenting. You will be a part of assisting us in raising a generation of children by providing parenting support and information to others.
Your contribution helps us to get the ball rolling with the research and development needed to produce this magazine. This magazine is distributed for free to doctor's offices and practitioners that work with Black children.
Any amount given is greatly appreciated and will help us to make a difference in so many lives. We are extremely grateful for your contribution.
The Time Is Now
And it's never been so urgent:
Successful Black Parenting magazine is the voice of the Black parent. At a time when Black lives aren't valued and society sees our children as adults it's important that any publication supporting this community, be an advocate for the community, and that's what this magazine is all about.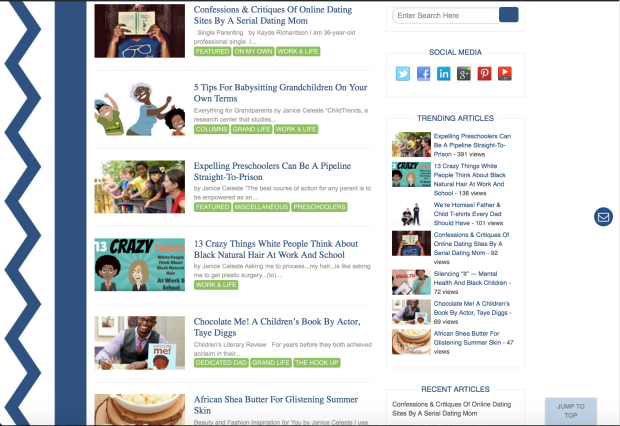 We are launching with research and development. We started with a website to develop engaged followers, to find out what parents want to know, and how they want to receive information.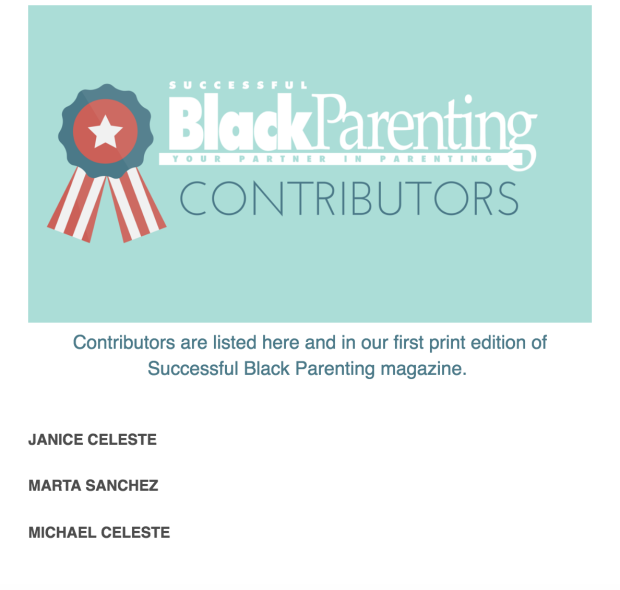 Contributors that give more than $25 will be listed on our Contributors page on our website and those who give $100 or more will be listed both on the website and in the first print issue of the magazine. And we have more levels of giving as well.
If for any reason we do not reach our entire goal of $20K in 39 days, the money that we do raise will go toward photography/illustrations and limited research for the online website.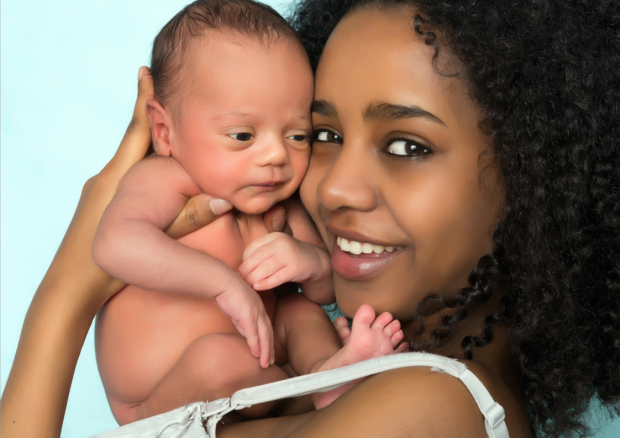 The Impact
We can't do this without your support. We won't do this magazine without your support. It's so important for us to have the community's support.
This magazine is written by parents, for parents and your contribution helps to make this magazine a reality once again.
Successful Black Parenting magazine is the voice of Black parents. Our staff represents you, our articles represent you and the images represents you and your family. When experts seek out a Black parent representative, they come to us. We set the record straight, tell it like it is and make sure the Black family is represented well.
Successful Black Parenting's circulation grew to 100k and we won several awards. Our founder, Janice Celeste went on tour talking to Black families throughout the United States and will do so again.
We have a new livestream talk show called, "BackTalk" where we interview parents and experts like Tracy Martin, the father of Trayvon Martin; experts on African-American genealogy from Ancestry.com; and more.

Risks & Challenges
There's always a risk with any business and we're minimizing this risk by doing our research in advance of publishing a print magazine. Some people say print is dying but it's not, it's evolving. We are looking into printing on-demand for subscribers and printing our regular run for doctor's offices and practitioners working with Black children and their parents.
They say that "You learn from failure, not success" and boy have we learned. Many entrepreneurs have failed time and time again but what made them a success is that they never gave up. We waited until the right time to relaunch this so that we can proceed wisely. This campaign is for research and development only. This is the first baby step to the bigger picture.
We are working to minimize risk by developing a mock-up to pre-sell advertising. We will not launch until we have 60 percent of the print magazine filled with paid advertising. We can guarantee an initial launch of 40,000 magazines via free circulation.
Other Ways You Can Help
WAIT! We recognize some people just can't contribute, but that doesn't mean you can't HELP:
We need you to be our biggest cheerleaders! Not only share this campaign but Tweet about us, post about us, get people to follow us. We want engaged followers, then the advertisers will come. We like it when the advertisers advertise on our website and in the print magazine!
We need you to make some noise about our campaign. Send a private message to those who you think will invest. We know a limited amount of people but if each of you would send this to just three people who have the means to make our magazine happen then we all win.
We like to make it easy on you because parents are super busy. Use Indiegogo share tools to help us out and make our campaign a success!
And that's all there is to it. Remember just $5 can help. Hey, that's like the price of a Happy Meal. Thank you from the bottom of our hearts for your participation. You made us happy!
"A parenting magazine created with our kids in mind . . . "— Essence magazine