iCrowdNewswire - Jun 13, 2016
Karma Kitchen Mystic – tasty nutrition unleashed!
Karma Cleanse cold-pressed juices land in Mystic, CT! Liquid love + FOOD = Karma Kitchen. Join us.
Why Karma Kitchen Mystic
Hello, my name is Liz Alina, and I'd like to share the health journey and recovery from breast cancer that led to my decision to open Karma Kitchen Mystic (click here to learn more) in Mystic, CT.
Last year, I purchased the brand and assets of Karma Cleanse which for 2 years had operated as a juice cleanse business in Bloomfield, CT. The juices were amazing, and the prized piece of equipment acquired was the custom-built hydraulic juice press. I had already been formulating my own juice recipes so the timing was perfect and the Karma Cleanse philosophy totally resonated with me. After all, you are what you eat (or rather what you absorb!) and what comes around goes around. If you eat well, chances are you will be well – it's Karma! Since I wanted to add healthy food options alongside the Karma Cleanse line of juices and drinkable products, I decided to name the future retail operation Karma Kitchen Mystic, a lab where tasty food and juice combinations would be born.
This start-up required a hefty investment, but it was a calling and passion I needed to pursue. All it took was that courageous first step. Finding the right space with reasonably priced rent was not an easy feat but luck knocked on my door when I was notified that the space formerly occupied by Hana Floral Design at 15 Holmes St. Mystic, would soon be available. Despite not being an existing commercial kitchen, the location was ideal, and I gleefully signed the lease in March. My team has spent the last 3 months designing the space and installing a commercial kitchen, which is just about complete. A half wall has been built, fiberglass reinforced panels, new water heater, rough electrical and plumbing have been installed, and we have running water as of May 31st.
What Karma Kitchen Needs & What You Get
The leasehold improvements have been costly. I've put everything I have into opening Karma Kitchen, emotionally, physically and financially, and the success of this campaign is vital to getting Karma Kitchen off the ground. The first few months of a new business are incredibly important, and the funds raised here will be judiciously applied to complete the build-out and acquire the remaining equipment and services needed to open the doors. Here is where you come in.
An outline of the expenses can be viewed by clicking here
…
As a thank you for your generosity and support of this project, you can choose a perk in the sidebar to the right. How about some swag, juice samples, coupons, or inclusion in our Donors' Circle?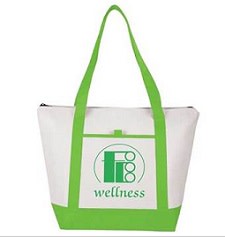 What Makes Karma Kitchen Different?
UNMATCHED JUICE QUALITY & PRODUCTION CAPACITY. Karma Kitchen's cold press is the real deal. It can produce up to 25 gallons of juice per hour so that high demand is easily fulfilled. There probably isn't another machine like it in all of New London County! More than 4 tons of slow pressure is applied to the press bag which means you get the freshest, highest quality, unpasteurized juice with the least amount of oxidation.
EARTH-FRIENDLY. By moving towards more bio-degradable packaging options and charging a refundable $1.00 deposit for the 16 oz. glass bottles, Karma Kitchen will reduce the carbon footprint by supporting patrons who reuse and recycle. We will also aim to be zero-waste with our produce. If not composted, our juice pulp will either be re-used in our veggie crackers or fed to the Human Certified livestock at Firefly Farms in North Stonington.
FOCUS ON REPEAT CUSTOMER. Karma Kitchen is more than a traditional smoothie bar or juice cleanse stop which one visits sporadically. Our desire is to serve a variety of innovative, plant-based snacks and ready-to-go meals that are satisfying, flavorful, sustainable, unique – so that patrons want to return again and again!
JUDGEMENT-FREE ZONE. There are dozens of lifestyle experts preaching the best catchall diet. Whether it's vegan or paleo, ketogenic or Mediterranean, and all the variations in between, Karma Kitchen will be a gathering place where patrons can talk about their health challenges and provide input regardless of dietary ideology. Karma Kitchen will bring the universal theme full circle, and that is to: EAT MORE PLANT-BASED FOOD. The rest is left to individual discretion.
COMMUNITY HEALTH RESOURCE. In addition to my connection with local health and fitness experts, my own health journey, experiences and understanding of the nutrient value of various vegetables, fruits, superfoods, and supplements will allow Karma Kitchen to be a hub where health-related topics and food as medicine news will be shared. Always a knowledge seeker, I decided to pursue an online Nutrition Certificate last year from the Vegetarian Health Institute. I am about 75% through the coursework.
Karma Kitchen will provide local access to food and juice that will help enhance the health of our community. The future plan is to hold wellness lectures featuring local health experts, engage local farmers and youth in farm-to-juicer initiatives, and launch workplace juice and meal programs.
We are providing options to busy workers and families who want to consume fresh unpasteurized, nutrient-dense juice but don't have the time to make it. We want to change the conversation about food and increase awareness that eating clean does not have to be boring!
Many Ways to Help Karma Kitchen Mystic
You can contribute as little as $5 or as much as you want! Just click on the hot pink BACK IT button above the perks list.
SHARE our campaign via Facebook, Twitter, email (share buttons are located up top above the perks) with friends, family, or associates you feel would support Karma Kitchen's mission… Text and word of mouth works, too!
Put good vibes into the universe that Karma Kitchen will be successful.
THANK YOU FOR YOUR SUPPORT!
Peace & Almonds,
Liz