iCrowdNewswire - Jun 9, 2016
Roidmi 2s: Seamlessly stream music to any car!
Listen to your favorite music, charge your device faster than ever. Only $29!

John Wang
Wuxi, China
Meet Roidmi 2s
Your ultimate bluetooth music player and smart car charger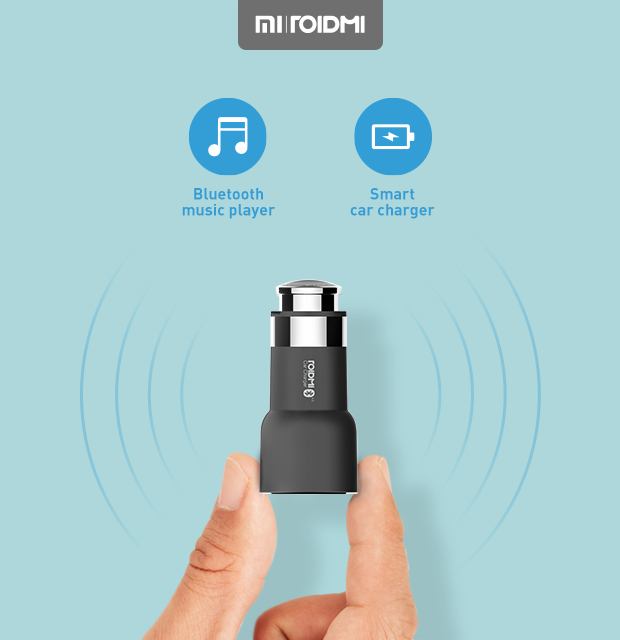 Roidmi 2s is your ultimate bluetooth music player and car charger that upgrades your vehicle to a whole new level. With Roidmi 2s, you can stream your favorite music directly from your smart phone using Roidmi app, and charge your device faster than ever. Enjoy your ride with entertainment and convenience!
The media loves Roidmi 2s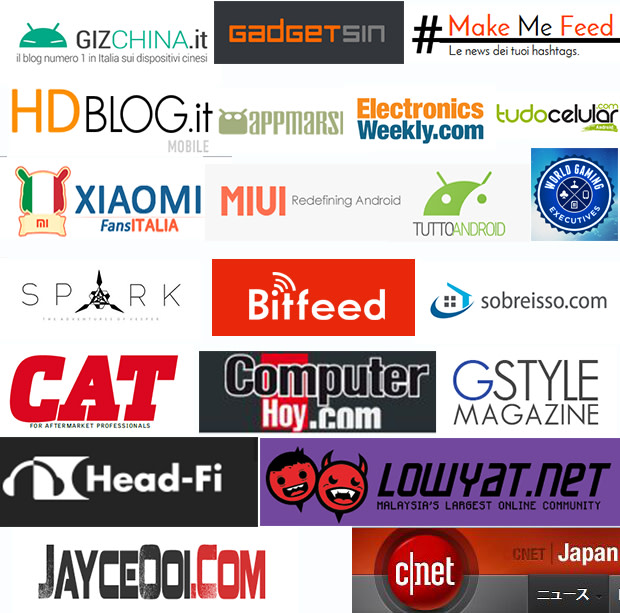 Stream Your Favorite Music While Driving
Simple Setup, Easy Streaming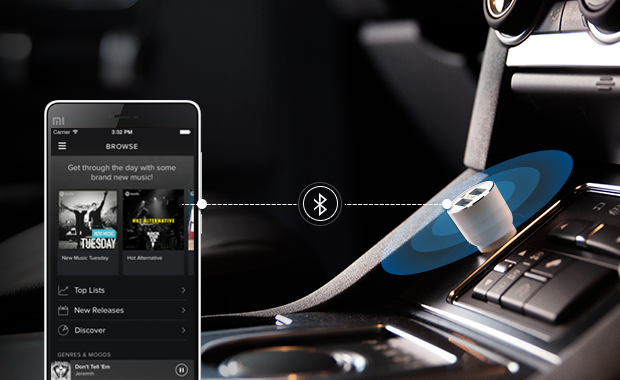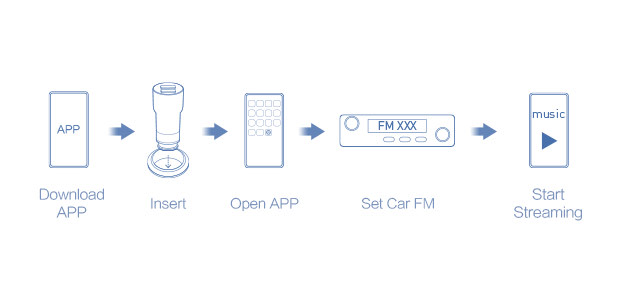 Just insert Roidmi 2s smart car charger into the cigarette lighter, connect to your bluetooth device via Roidmi app, let the app automatically scan for highest-quality FM radio stations for you, and start streaming your favorite music in your car. Roidmi 2s and Roidmi App are compatible with all mainstream music apps. With intelligent noise reduction, free radio connection, and high-definition playback, you turn your car into an entertainment center.
Fast Charging
Multiple Devices, Twice as Fast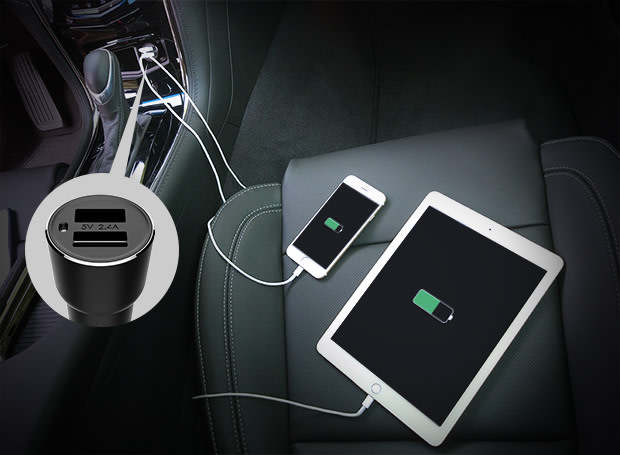 Roidmi 2s also provides you with the ultimate convenience of charging multiple devices in your car. Roidmi's dual USB ports support accelerated charging with 2.4A for a single output, and 3.8A for a dual output. The suitable input voltage is 12/24V DC, creating 2X charging speed as normal car chargers. The 95% conversion rate of electrical energy also saves time and energy.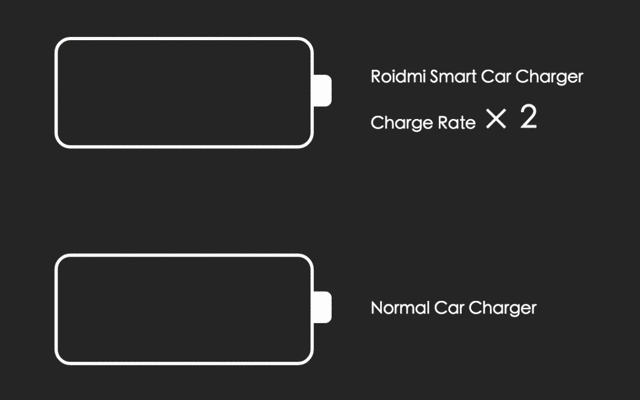 System Compatibility
Roidmi 2s and Roidmi App are compatible with both Android and iOS systems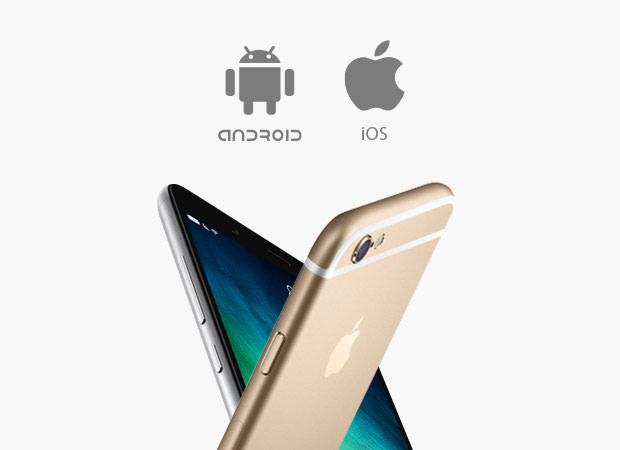 Hands-Free Calling
No More Missing Calls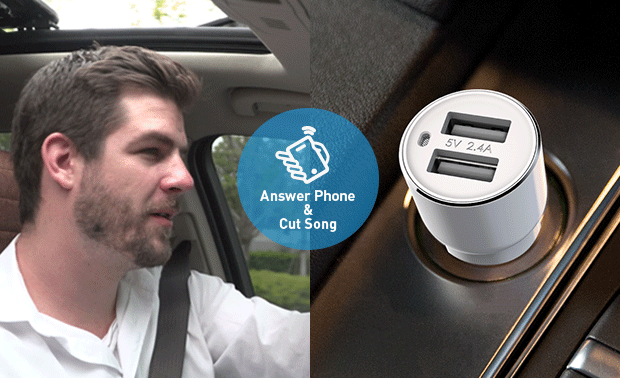 Roidmi's built-in microphone makes for clearer, more effective hands-free communication and ensures a safer driving experience. Roidmi's microphone possesses a unique background noise reduction function to increase clarity. When there's an incoming call, just shake the phone to answer, and music streaming will be paused automatically.
By simply shaking your phone, you can suspend music playing and receive phone calls.
Navigation Broadcast
Hear the Map on Your Phone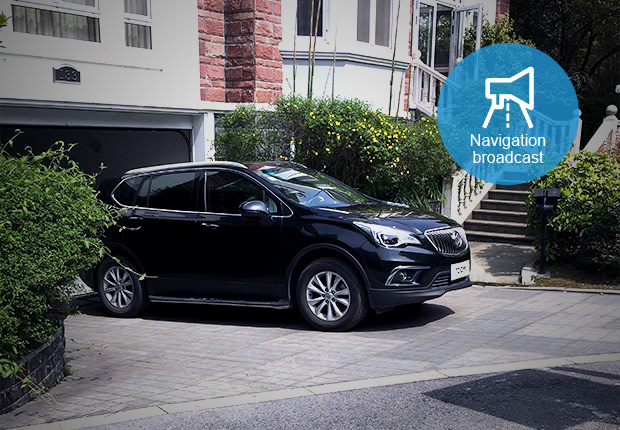 Roidmi 2s is also your navigation companion that broadcasts map navigation on your phone. When the navigation broadcast is on, music volume is automatically reduced. Safely navigate to your destination, hands-free.
LED System
The USB ports are illuminated by LED lights that can be adjusted in the app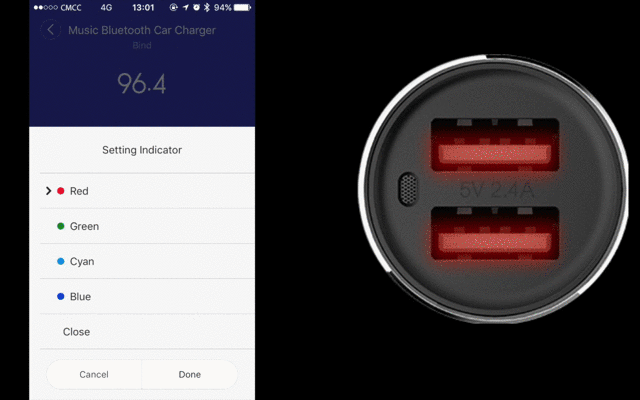 Battery Voltage Monitor Function
Roidmi 2s constantly monitors your vehicle's battery voltage. When the battery is low, both Roidmi charger and app will alert you with red warning lights and warning sound, making for a safer driving experience.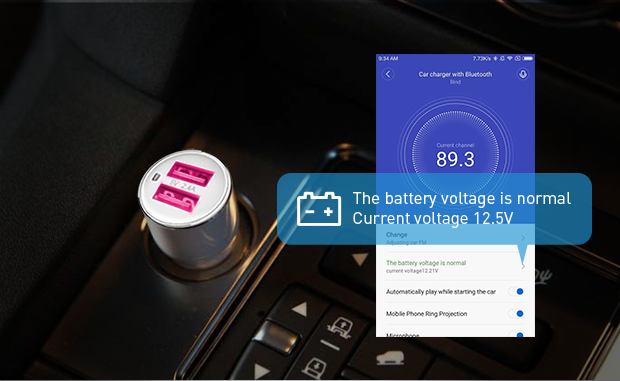 FM Radio Scanning
Roidmi 2s allows you to stream music safely while driving, with intelligent noise reduction, free FM radio connection, and high-definition playback. It scans for the highest-quality FM radio stations, combining with intelligent background noise-reduction function, greatly enhancing sound quality.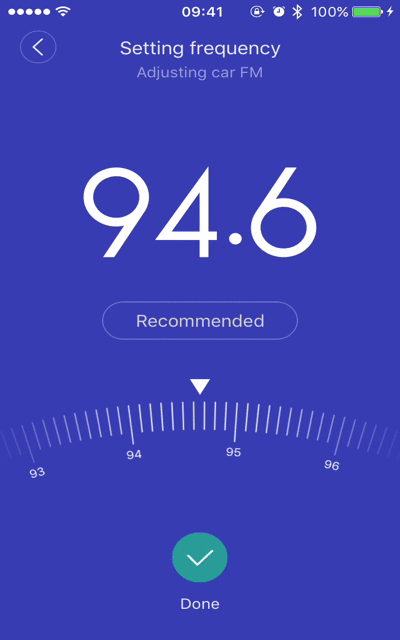 Referral Program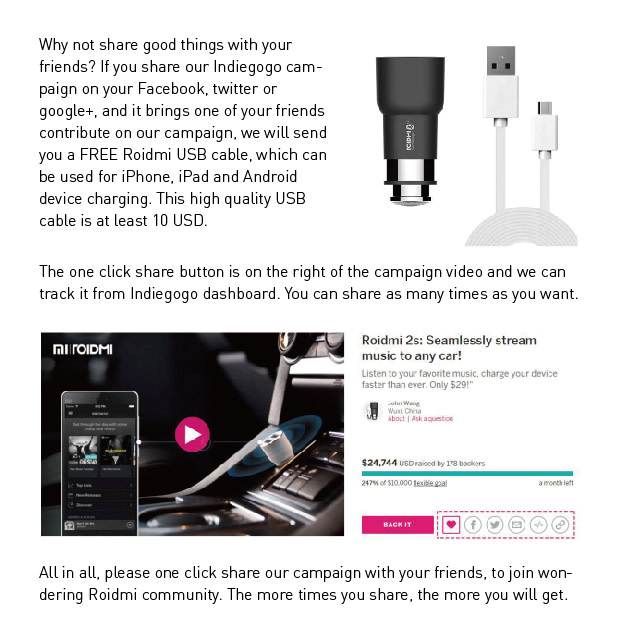 Stretch Goals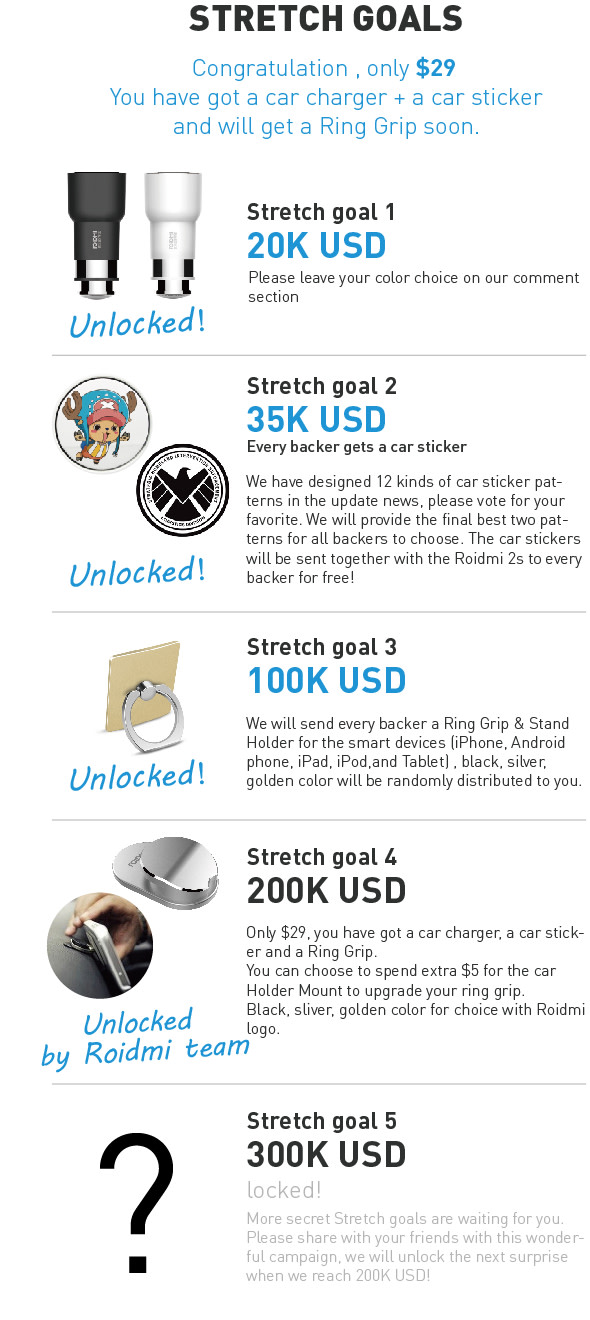 Original Design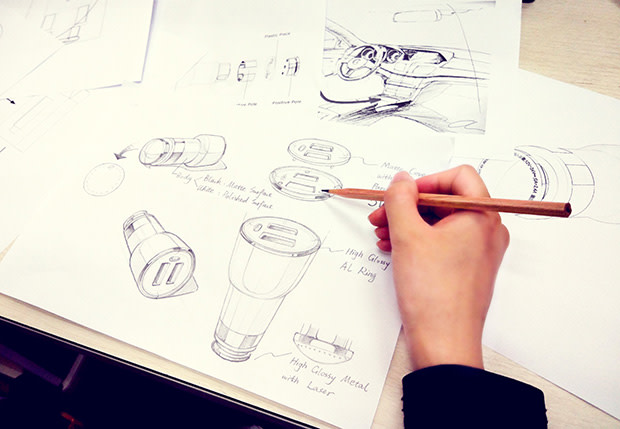 Roidmi Internal System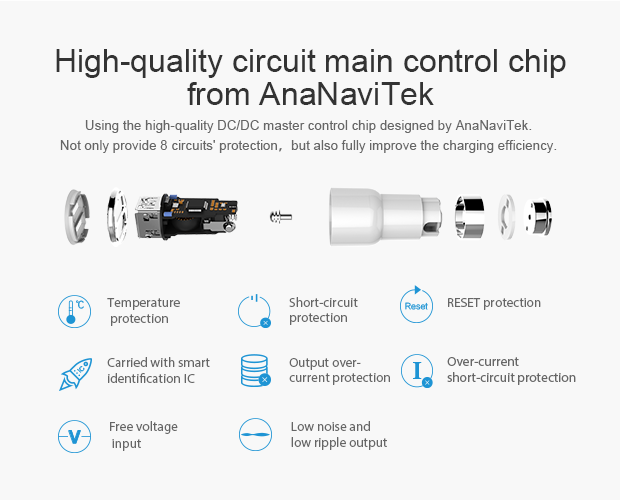 Material
Over 10 manual working procedures;

One-step injection molding;
With high flame retardation standard.
We use high quality poly carbonate V0 material, of which the thickness is within 1mm to achieve the level of automotive environment retardant, and the high quality refined stainless steel electrode, helps to avoid internal structure deformation.
Retardant thickness 1mm
Retardant temperature 750℃
Average working time is up to 20,000 hours
100,000 times /Car charger insert and pull
500,000 times/ USB insert and pull
>200 terms reliable tests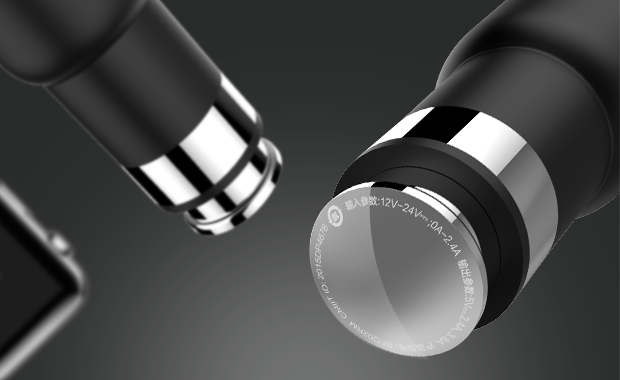 Compare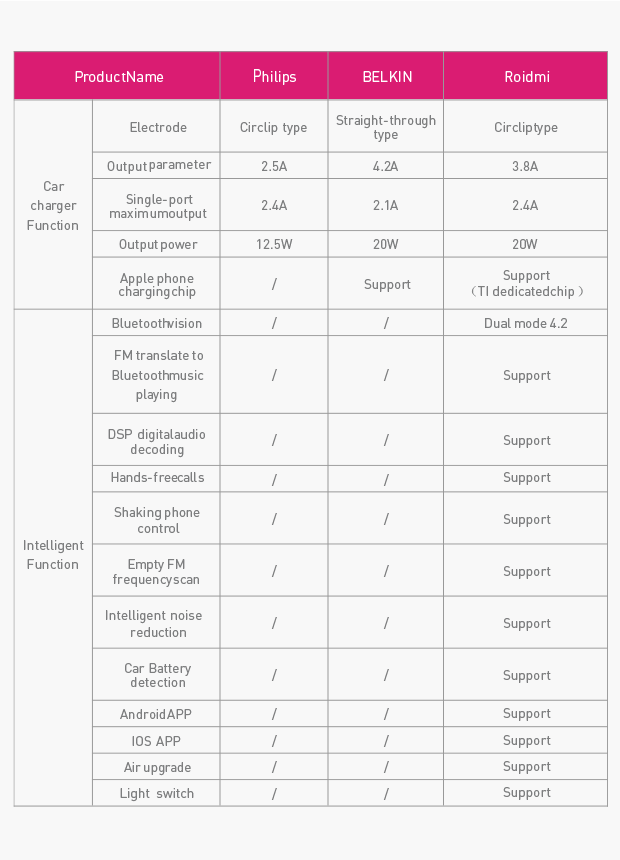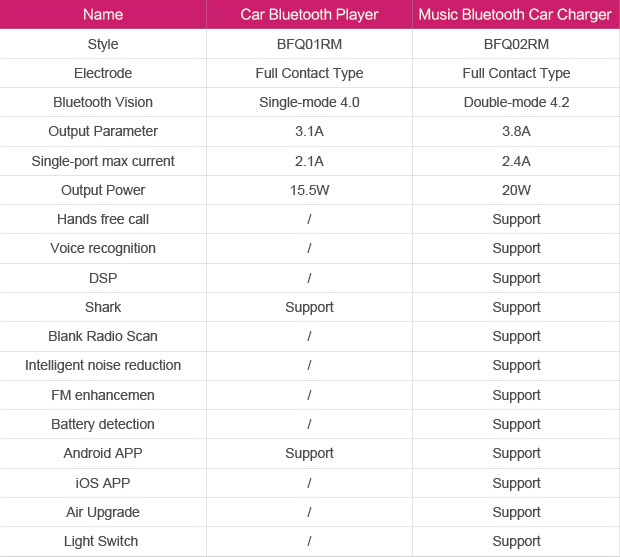 Compatible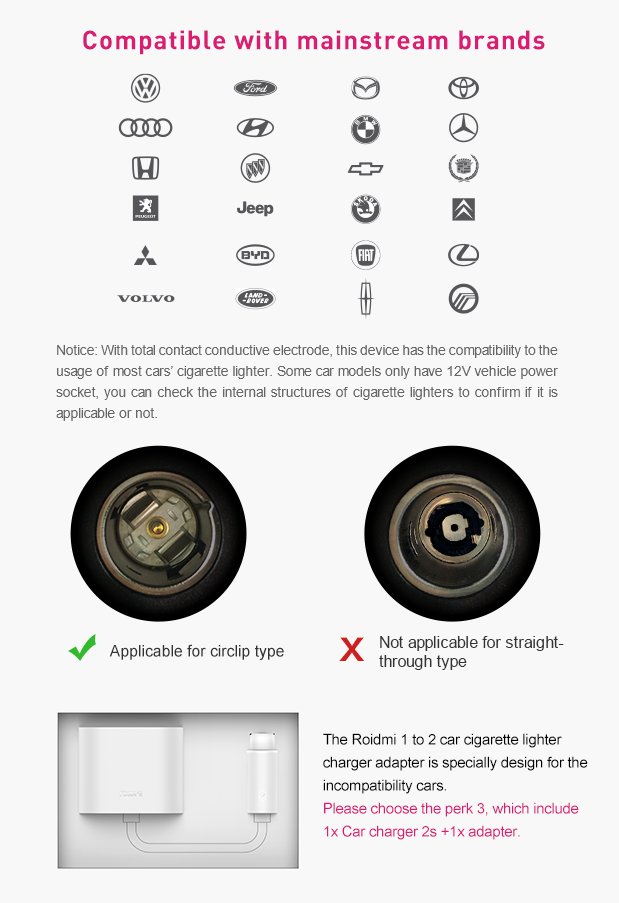 Select a Perks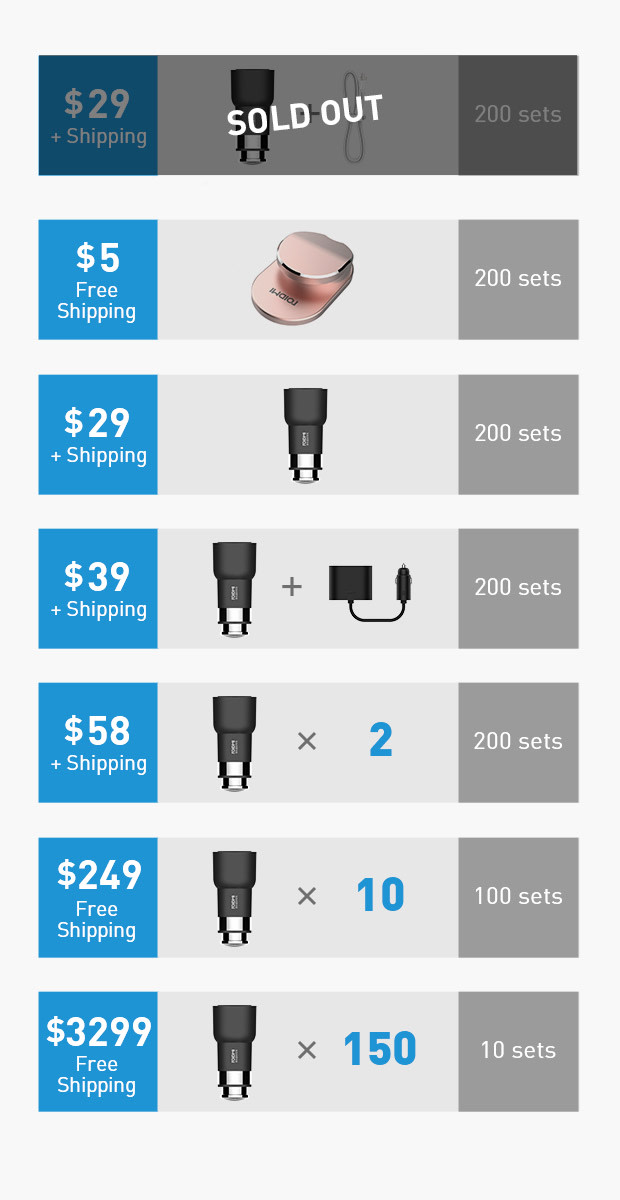 Production Timeline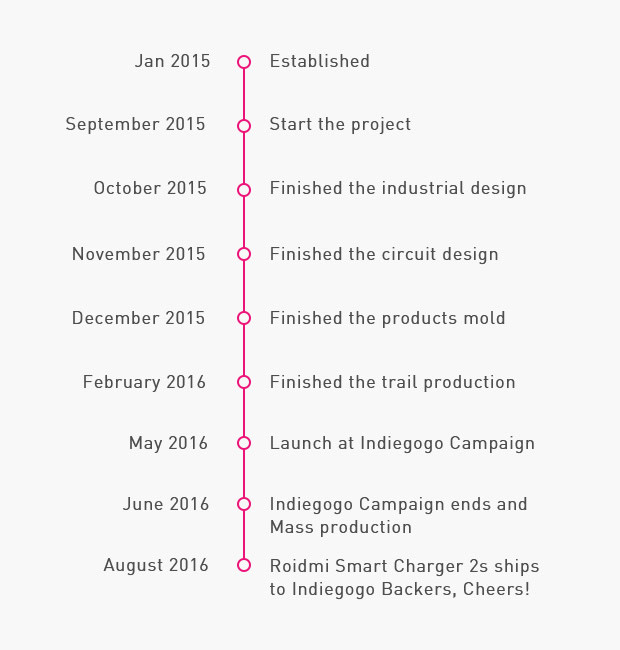 Roidmi & Xiaomi
The Roidmi company is backed by Xiaomi Technology, which invests in automative intelligent devices. Xiaomi is one of today's fastest growing technology companies. As a Roidmi partner, Xiaomi will assist in the development of a series of vehicle intelligence products that create a superior driving experience for customers.