iCrowdNewswire - Jun 9, 2016
The Adventures of Drunky
An R-rated animated feature film from Augenblick Studios (Ugly Americans, Superjail, Wonder Showzen)

Aaron Augenblick
Brooklyn, United States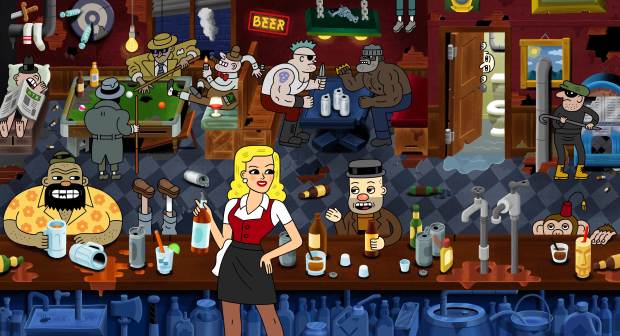 Augenblick Studios (Ugly Americans, Wonder Showzen, Superjail, Golan the Insatiable) is producing an R-rated animated feature film with an A-list cast! We need your support to make the film!
The Adventures of Drunky is about a boozehound named Drunky (Sam Rockwell). When God (Jeffrey Tambor) and the Devil (Steve Coogan) make a cosmic pact and destroy his life, Drunky travels through Heaven and Hell to rescue the girl he loves (Nina Arianda) and save the world. He's aided on his quest by an alley-cat (Tyler the Creator) and a demon (Dave Attell).

BUT WHAT ABOUT THE FILM???
The press is going crazy about Drunky since launch!

The Adventures of Drunky is the R-rated animated comedy we've been waiting for. –Gizmodo
The first feature film from Augenblick Studios not only boasts high stakes — whether God or the Devil will control Earth — but a top-notch cast to match, too –Entertainment Weekly

Get Involved, Internet: Help fund an R-rated animated movie from the Superjail! studio –A.V. Club
The assembled cast is a group of some of the funniest people in comedy –High Snobiety

Our favorite animated barfly, the clueless yet unrelenting Drunky –AWN
It all sounds pretty insane –Consequence of Sound
We couldn't be happier to see God go toe-to-toe with the Devil with the fate of the Earth in the potted hands of a drunken barfly. –Twitchfilm
Backing perks range from coloring books and private screenings to eternal damnation and salvation –Vulture

We're Augenblick Studios, a Brooklyn-based animation studio. We've made a ton of cartoons including: Ugly Americans, Wonder Showzen, Superjail, Golan the Insatiable, Golden Age, and The Jellies. We make the really screwed-up cartoons that kids aren't allowed to watch.
We're here to make the greatest adult cartoon ever made! But we need your contributions so we can start animation!
"Yo WTF this movie is the sh*t!" – Oscar the Cat (Tyler the Creator)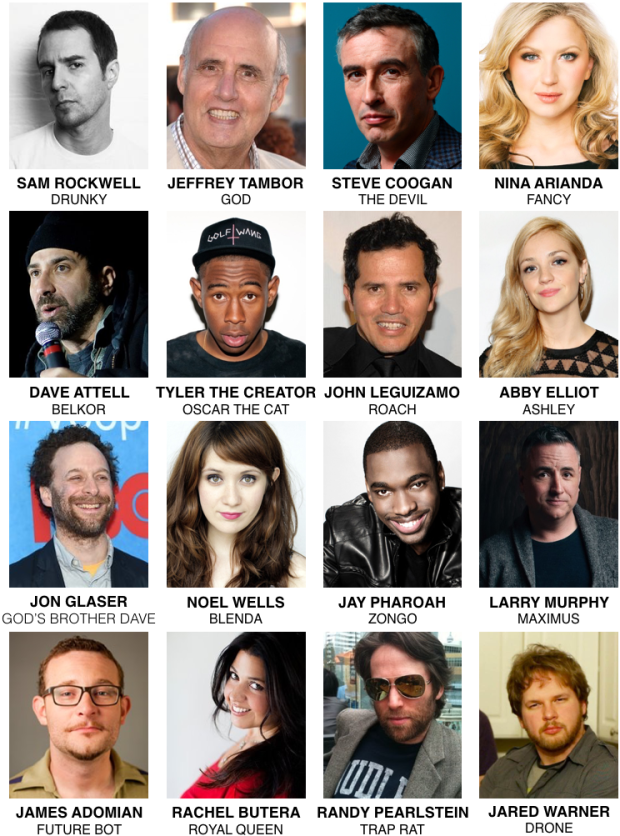 What a f***ing cast! Am I right? Keep scrolling!