iCrowdNewswire - Jun 7, 2016
Superior Filament: Changing the World
"Changing the world, one spool at a time"

Each year, we produce billions of pounds of plastic. Only about 25% of this plastic is actually recycled. So where does the rest end up? Much of that plastic ends up in our oceans and landfills. The accumulation of this plastic has left us with a serious problem that must be dealt with.
Our team at Superior Filament has made it a mission of ours to create a company in which we can help solve our world's problems with the development of technology and innovation. Our first step: cleaning up our environment. The 3D filament we have created is made directly from 100% recycled and biodegradable materials; helping not only our environment, but making 3D-printing an eco-friendly technology.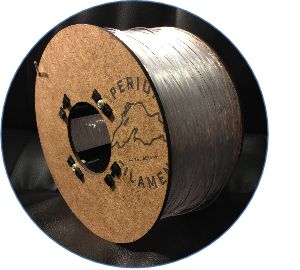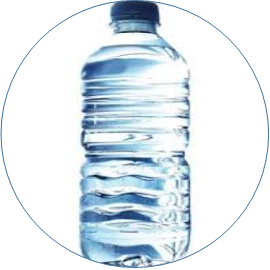 Purchasing one spool of our PET filament is equivalent to preventing 120 water bottles from reaching our oceans.
Over the past year, we have developed 3 different strands of filament and are currently working on developing several others. With the support from the MTEC SmartZone, and Michigan Technological University our team has been able to reach the point in which we are just about ready to launch our startup.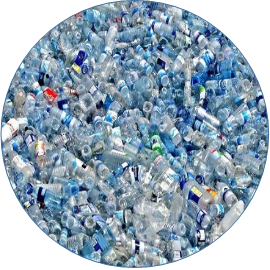 Collect Plastic Waste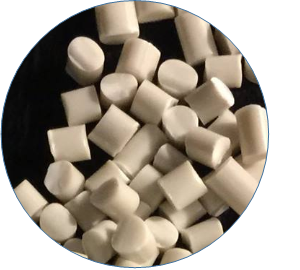 Regrind Plastic Into Pellet Form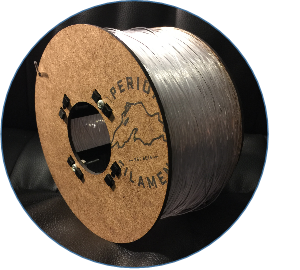 Create Individual Spools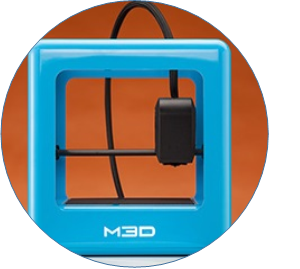 The Power Is Now In Your Hands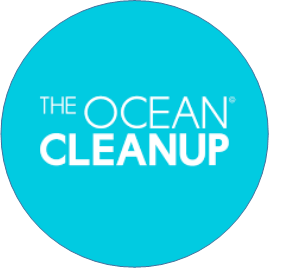 We Donate $1 For Every Spool Sold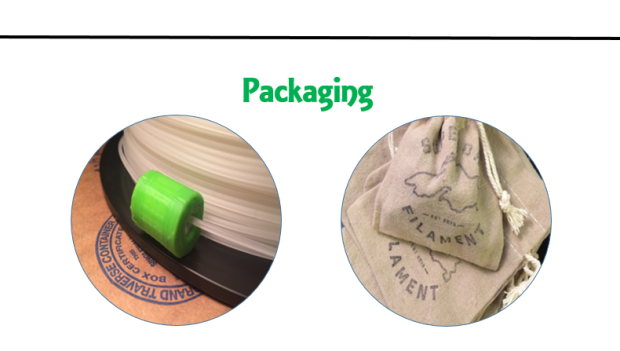 Every spool sold is equipped with a 3D-printed filter to keep dust and debris out of your printer. 
We also use our own, eco-friendly desiccant bags to keep the moisture out of your filament. The bags are filled with dry-wall which contains 95% recycled materials and works just as well as traditional desiccants.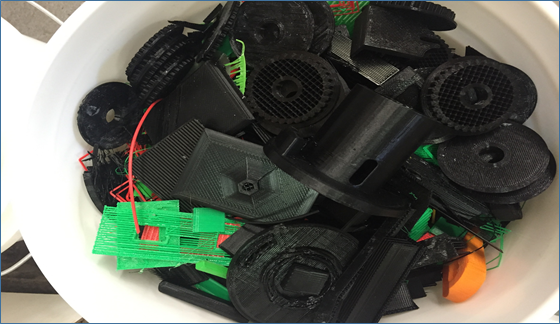 Fill up the box you received from a previous order, or any empty box laying around your house. Send us your wasted prints (our plastic or our competitors) and we will provide a credit towards your next purchase.

We have already received over $19,000 in seed funding through various competitions and we are well on our way towards launching our startup. We just need a little help.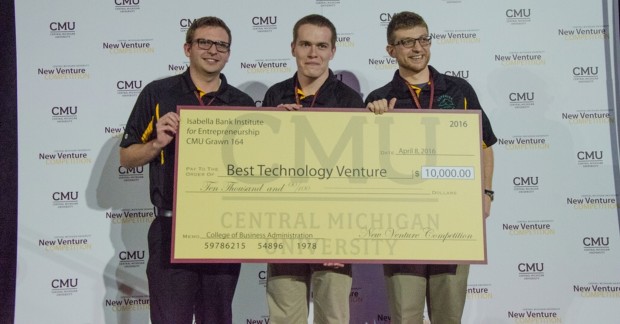 (Left to Right: Joshua Krugh, Aubrey Woern, Cedric Kennedy)
Although our campaign goal is to raise $10,000, we have prepared for the chance that we raise more.  Below, is a detailed list describing how we will use your contributions.
$10,000:
$2,500 towards plastic inventory (equivalent to 300,000 water bottles)
$6,000 towards machinery upgrades
$1,500 towards office space rent at the MTEC SmartZone
$15,000
$5000 towards plastic inventory (equivalent to 600,000 water bottles)
$6,000 towards machinery upgrades
$1,500 towards office space rent at the MTEC SmartZone
$2,500 towards marketing efforts
$20,000
$7,500 towards plastic inventory (equivalent to 900,000 water bottles)
$4,500 towards machinery upgrades
$1,500 towards office space rent at the MTEC SmartZone
$1,500 towards marketing efforts
$2,500 towards marketing efforts
$2,500 outreach recycling programs (travel expenses)
If we do not reach our goal, we will use the funds for inventory purposes in order to begin generating revenue. 

There are five very large whirlpools called gyres found in our oceans; each accumulating massive amounts of plastic. Combined they hold over 5 trillion pieces of plastic. This presents a very serious problem. Millions of animals die each year from ingesting or becoming entangled in this garbage; destroying the ocean's ecosystem.
Plastic pollution is not only harmful to our environment, but also effects our personal health. Fish end up eating particles of plastic and the toxins are passed to us when we eat seafood. The consumption of this seafood has been linked to certain cancers.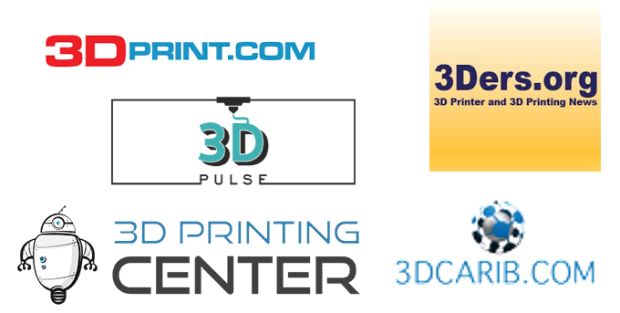 Risks & Challenges
3D-printing is becoming a very saturated market, presenting a great challenge. However, we have entered this industry with a passion in our hearts and a drive for success. Our team has set out to make a difference, and with your support, we know we can make this happen.  Our vision at Superior Filament is to create a large enterprise that solves problems around the globe through innovation and the use of technologies. Thank you again for your support!
Other Ways You Can Help
In addition to your contribution, please share our video with your friends and family.
If you decide not to contribute, that is fine too. However, we do encourage you to go out and find your own unique way towards making a difference. Because here at Superior Filament, we truly believe that:
Together, we can Change the World
#onespoolatatime
REWARDS:
T-Shirt:

Quad-Copter: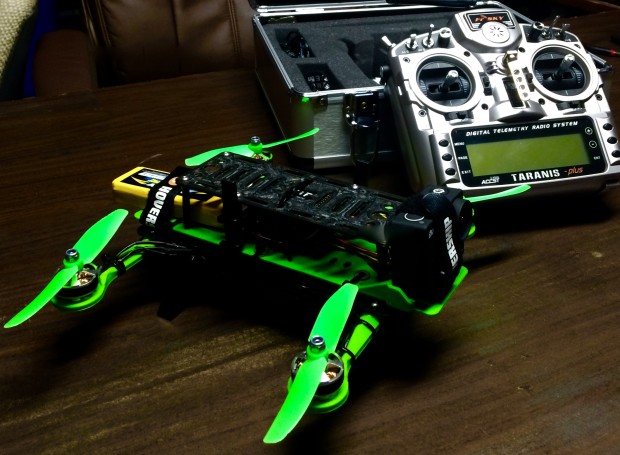 T-Rex Skull: