iCrowdNewswire - Jun 6, 2016
Proximity: Alerts dementia carers to wandering
The Button is a smart sensor that sends alerts to your phone to warn you when a loved one wanders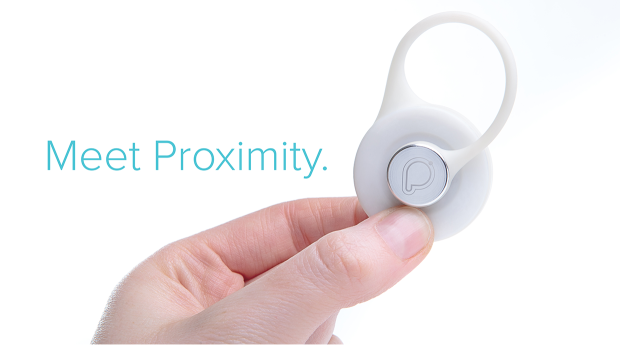 The Proximity Button is a small magnetic badge that is worn by your loved one. It's a simple device that will allow you to worry less and relax more.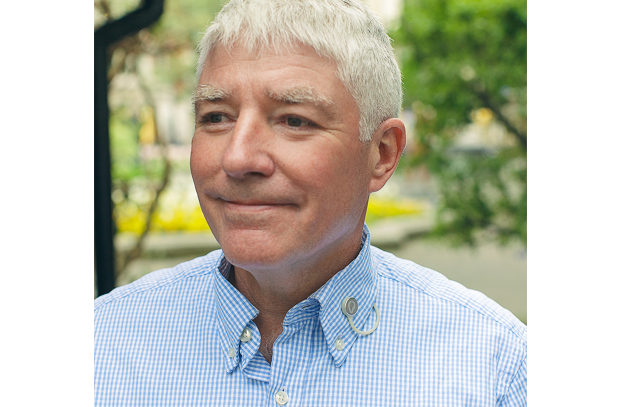 Connected to your iPhone or Android device, Proximity alerts you when the Button wearer wanders too far from your side. Proximity is a simple way to keep your loved ones out of harms way.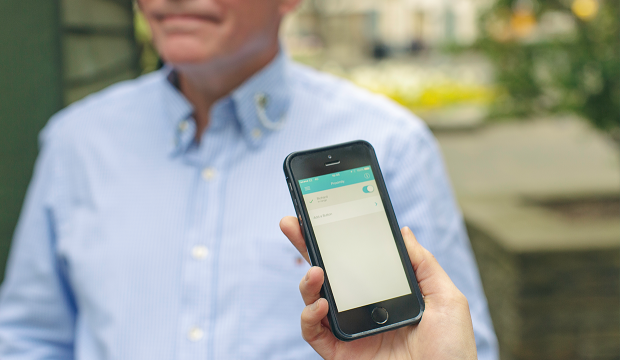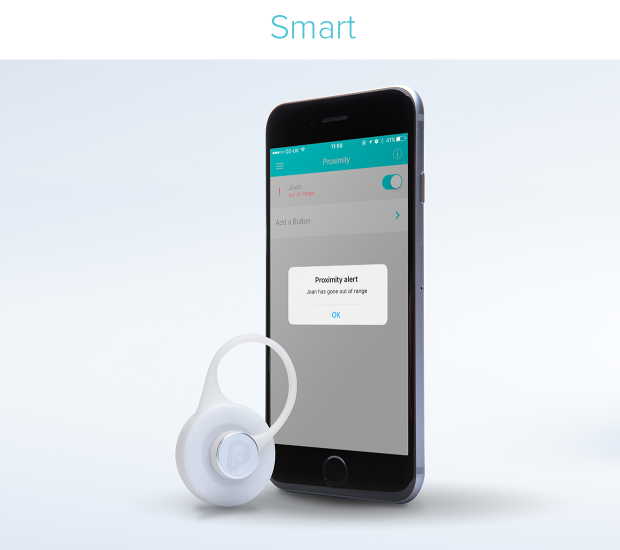 The Proximity Button is a smart sensor that connects to your mobile device. The Button quickly sends alerts to your phone when your loved one wearing it wanders too far from you.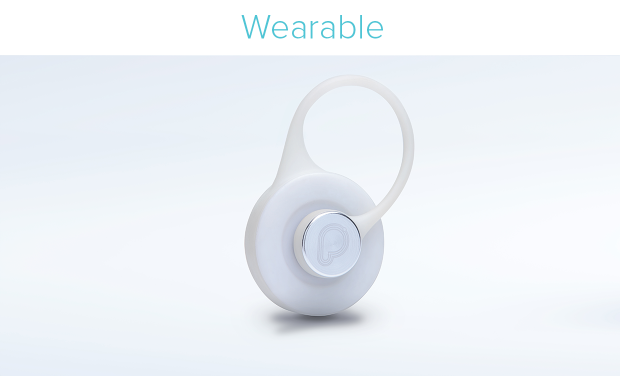 The Proximity Button is an elegant wearable sensor that is worn by your loved ones. It's delicate design means it can be easily placed on all types of clothing. The strong magnet fixture holds it securely in place and there's also a strap for added security.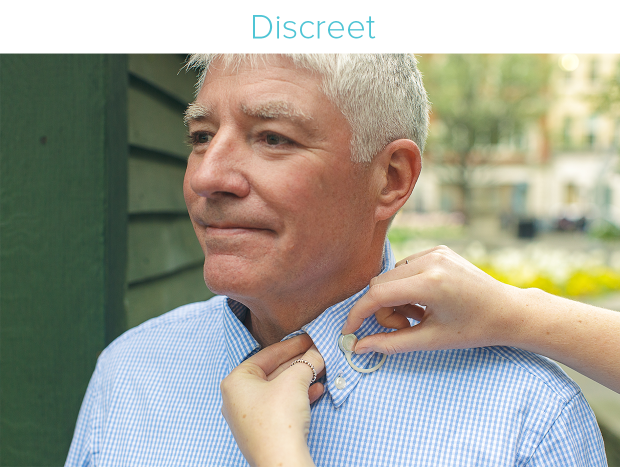 The Button's simple magnetic design means it's extremely easy to put onto the person you're caring for. It's so small and light that it can even be attached safely to the collar of a shirt. The Button can also easily be placed on the back of a shirt, t-shirt, blouse or top should you be worried about a loved one noticing the Button and removing it.


We believe that everyone should have the ability to protect the people they care about the most. We approached the product and user experience of Proximity with the following principles in mind:

Protecting your loved ones shouldn't be difficult.This is why we designed the Button and the Proximity app to be as easy to use as possible. We didn't want to pack it full of features that would over complicate it. Our sole aim with the Button is to warn carer's to wandering. If a loved one is wearing the Button and they leave your side, you will know about it far quicker than if they weren't wearing it. Simple.

Traditional devices to prevent wandering will come in the form of a bracelet or a pendant. We realised in our early-prototype phase that these would not be suitable for our customers. People with dementia can often become upset by things that they aren't familiar with. The Button is so small and light that the wearer will barely notice it therefore avoiding the issue of upset and removal.

We want everyone to be able to keep their loved ones safer. Therefore we ensured our product remained affordable for all. The Button is not a tracking device and therefore doesn't rely on expensive technology.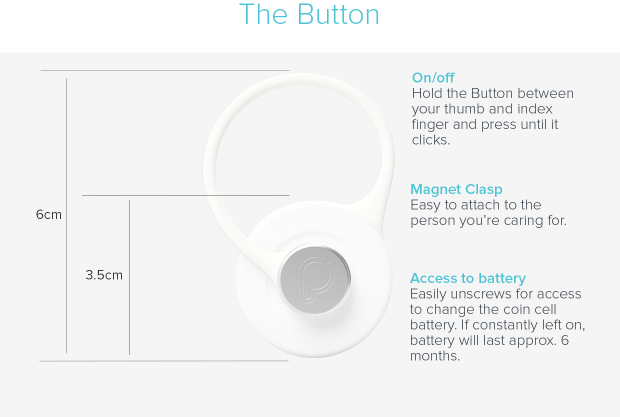 The app has been carefully designed to suit all ages. Connecting to your Button takes a matter of minutes with handy images to guide you through the setup.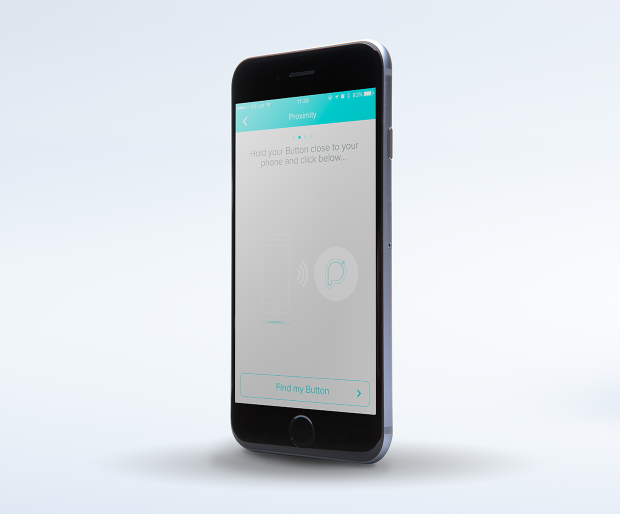 We've also included a tutorial for that extra bit of help.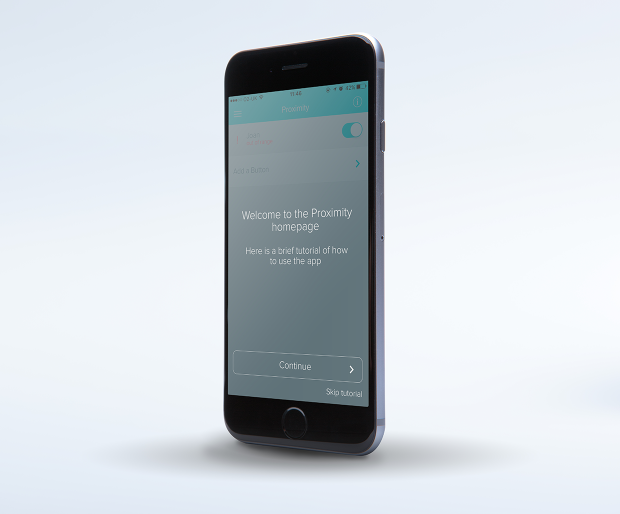 Still worried about whether you're 'tech-savvy' enough to use our app?
Hear what a few other people have to say about it in our video below…


Dementia now effects 44 million people worldwide and this number is going to double in the next 20 years. With no cure yet, it's vital that we find solutions in order to offer a better quality of life.
One of the biggest problems a carer of someone with dementia will face is wandering. More than 60% of those with dementia will wander and if they're not found within 24 hours up to half of individuals can end up seriously injured and in some instances have a fatal accident.
Please watch our video below to hear firsthand from carers, just how terrifying wandering can be:
We want to help people like Paula and James protect their loved ones. We want to give them that much needed peace of mind.


Watch our short animation to find out exactly how the Proximity Button works!
Watch our full animation on the Proximity story further down this page!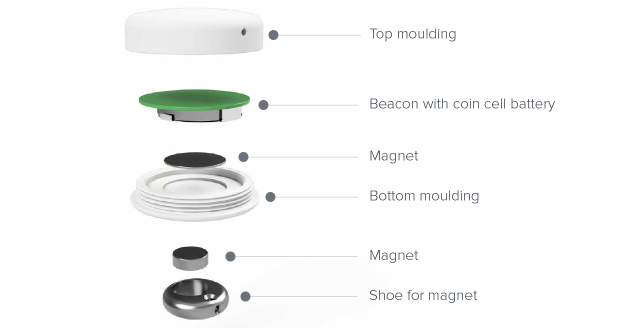 Inside the Button is a small piece of technology known as a beacon. Put simply, a beacon is a transmitter that sends out a Bluetooth signal to communicate to an app in your phone. The great thing about Bluetooth is that it doesn't rely on satellite connections, so works in all environments. The Proximity app prompts the user to switch their Bluetooth on when the app is launched.

The beacon in your Button is powered by a coin cell battery. The battery will last up to 6 months. We also recommend turning the Button off when it's not in use – to do this you simply press on the main body of the Button as pictured below.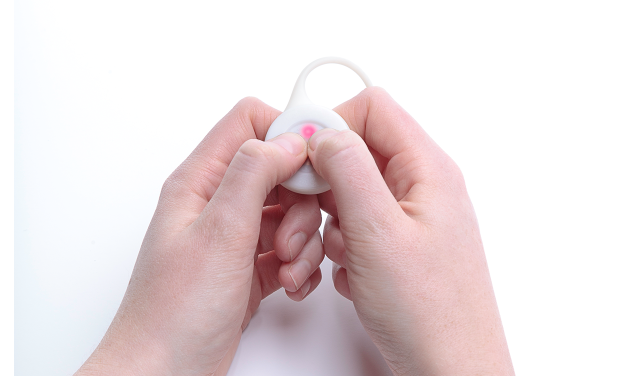 We now have a brilliant working prototype. Once we've reached our goal, we will have a fast production time. We aim to have your Button with you by September 2016. We will keep you updated throughout the process!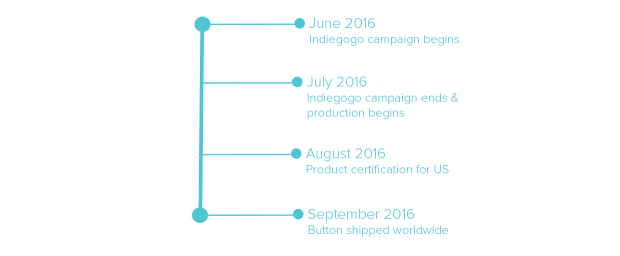 Here's a breakdown of the perks you can choose from when you support this campaign (select your perk from the sidebar at the top of this page). Please note the Proximity app is free to download, you only have to purchase the Button.



Proximity was founded in 2014 by Natalie. Natalie's mum has cared for people with dementia for the past 15 years.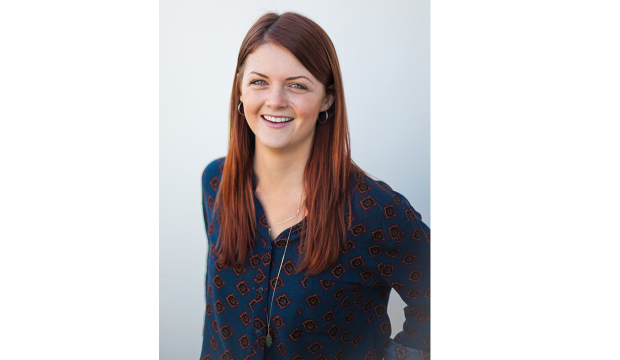 It's her experiences and stories that inspired Natalie to create a simple, affordable product that will keep people living with dementia safer.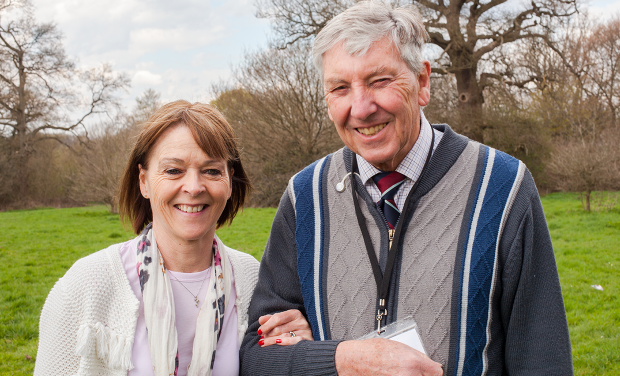 [Pictured above: Natalie's mum ,Caroline and Bob, who she cares for]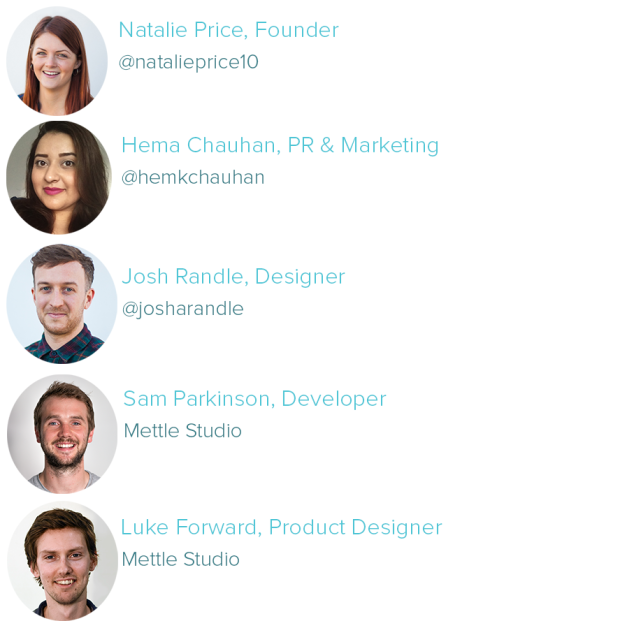 FAQs
Is the Proximity Button only for people with dementia?
No, the Button's use can be extended to anyone who needs protecting. It's stylish and small design means it is suitable for all. If you need advice please don't hesitate to contact us, we'd be happy to help.
Do I need a certain phone model to be able to use the Button?
Yes, unfortunately not all phones support low energy Bluetooth. In order for the product to work you must have one of the following phones.
How long will the Button battery last?
If you leave the Button on, we estimate that the battery will need changing every 6 months. To help conserve battery life we recommend turning it off when not in use – remember, this is not done through the app but by clicking the Button until you see a red light.
Will my phone's battery life be affected by the use of Bluetooth?
Good news – the app uses low energy Bluetooth that requires very little power so you shouldn't notice a difference in your phone's battery life.
However, if you have an iPhone, the app has to use location services – this can reduce battery life so it's a good idea to close the app when you aren't using it.
Can I change the volume and sound for the alerts?
For both Android and iOS we recommend leaving your phone on loud and turning the volume up to the max.
For Android phones you can change the alarm sound in your settings.
On iOS you cannot change the alarm, but we've hand-picked a sound that is very noticeable.
Is the Button reliable?
Yes, the Button is reliable. However, like all technology it can have it's hiccups. The Button is simply an aid – a person's safety should not be placed entirely into its hands.
Is the Button water resistant?
The device is splash proof so won't be damaged by the rain. But it isn't waterproof, so avoid putting it through the washing machine.
What is low energy Bluetooth?
Bluetooth low energy (Bluetooth LE, BLE, marketed as Bluetooth Smart) is a wireless personal area network technology designed and marketed by the Bluetooth Special Interest Group aimed at novel applications in the healthcare, fitness, beacons, security, and home entertainment industries.
How long will I have to wait for my Button once I have pledged?
Based on our timing plan, we estimate we will ship our first batch of Buttons in September 2016.
Once we have all the funds and our campaign ends we will be able to go into production very quickly. The only thing that could slow this down is the product certification – this is a legal requirement needed before a product can be sold to the public.
Where are you shipping to?
We ship worldwide.
I'm having trouble making a payment. Who can help me?
We're sorry to hear that! If you're having trouble making a payment, please contact Indiegogo's Customer Happiness Team at [email protected] One of their payments specialists will be able to assist you within 24 hours.
Why are payments being taken in US Dollars when you're a British company?
Dementia is a global issue, US Dollars tends to be a familiar currency worldwide – we hope you don't mind!
Why have you partnered with Indiegogo?
Partnering with Indiegogo allows us to start our production & get the Proximity Button to customers quicker than traditional methods. As an international platform, we can reach customers and help people across Europe and the U.S.
Can I get a refund?
According to Indiegogo's refund policy, all backers can get a refund directly through them until the campaign ends. Instructions can be found here.
How can I get in touch with your team?
Send us an email to [email protected] or reach out to us on our social channels. We enjoy hearing from you, and always try our best to help.