iCrowdNewswire - Jun 1, 2016
Request for a bit support for Steppe Dogs!!
Starting wildlife safari in Tanzania is so expensive.Please support me so that i can make it happen!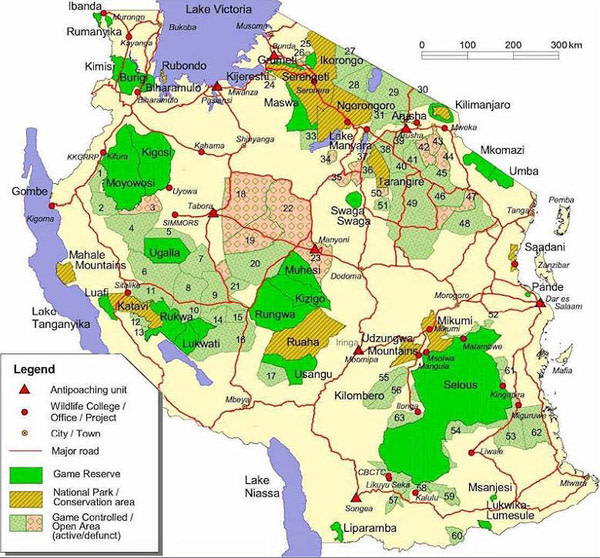 Map of Tanzania showing national parks, game reserved and game controlled area
MY SELF DESCRIPTION AND BACKGROUND
My name is Frank Swai. I was born and raised in Roo village of the Hai district in Kilimanjaro region of Tanzania. I got a chance to get my first degree, "Bachelor of science in Hospitality and Tourism management "at Tumaini University of the Stefano Branch of Moshi Memorial University College. After completing my studies, I have been looking for a job using my education for long time. Here there is this thing called "networking" that means if you don't know someone working in the government then it will be so had to get a job so to get job it will depend on who you know and not what you know. My dream is to set up my own business as a way of self-employment but it is very expensive to make registration and pay for license and insurance. So I'm starting this crowd funding campaign so that my friends can help me pay to register my project.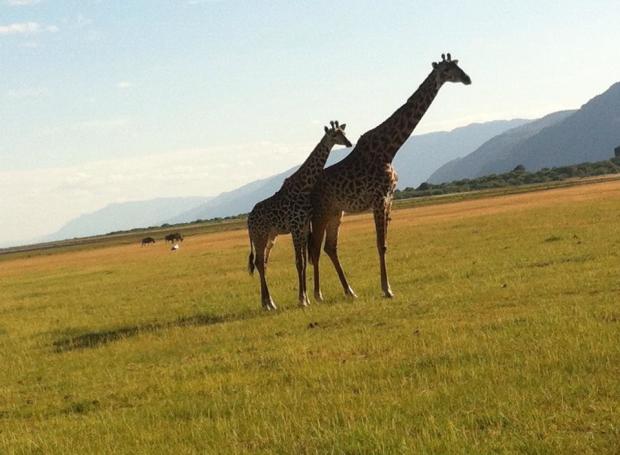 Giraffe
MY CAMPAIGN AND WHY IT IS IMPORTANT
While still studying, I tried to think much on what to do after my studies. So I decided to start my small tourist company through which I can assist tourists who visit Tanzania with its National parks and the highest mountain in Africa, Mount Kilimanjaro. Commencing a tourist company is very expensive as the things necessary needed to start the company include having enough vehicles to carry tourists, Insurance, workers, and a license. I have created a website (http://steppedogsadventures.com/) with some information about Tanzania's tourism business. All I require now now is to advertise my company, registration for my company, buying some vehicles which I am required to have to be considered qualified for registration, which itself is very expensive. What I can ask from you is your support. sponsorship and assistance in making my business prosper and my dream come true.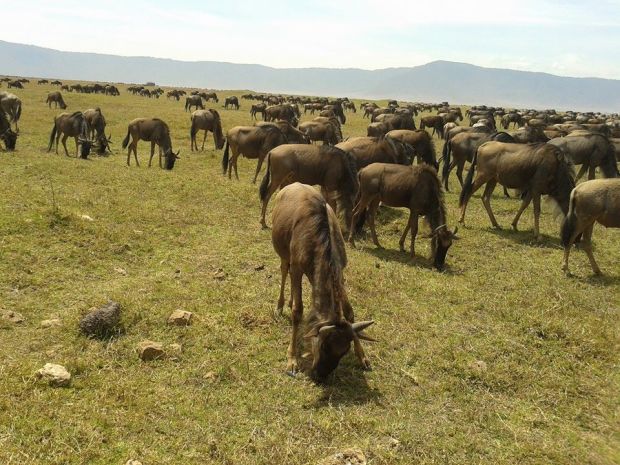 Wildebeest migration
The importance of this campaign;
1. The tourists that I will bring in Tanzania will lift the nation's economy.
2. My society will be developed through employment opportunities given by my company.
3. Hotels and Lodges will earn income as tourists prefer living in hotels during their visits in Tanzania. I hope to arrange discounts with them for travelers using my company.
4. Many tourists like doing cultural programs, so even orphanage centers will be benefited by my company.
5. The business will also intensify knowledge of Tanzania for those who come for a visit from other nations.
6. My tourism business also stimulate the growth of other sectors such as agriculture. Many tourists likes to learn about agriculture in Tanzania when they come for a visit, taste the Tanzanian food which are traditionally made, for example stiff porridge (ugali) with meat, banana mix with beans, banana beer etc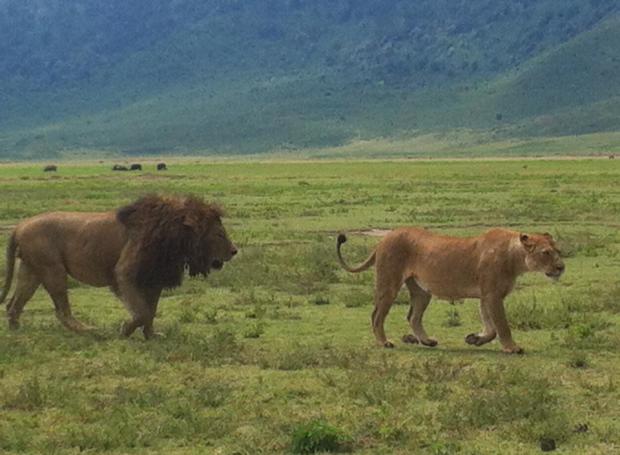 Lion & lioness in the Ngorongoro Crater
REASONS AS TO WHY MY PROJECT IS VALUABLE TO DONORS AND THE WORLD
This project will stimulate kind donors who wish to make Tanzania a better place. If I succeed, I hope many sponsors will get to come to visit. I would love to meet you personally and show you the marvelous things in Tanzania..
RISKS AND CHALLENGES
The following are the risks and challenges starting this business;
1. The tourism business is very competitive Worldwide and much effort is needed to master this.
2. Another challenge is how to get partners or agents in other countries who would support and promote the business.
3. Opening and starting a company isn't so easy as so many things to have so as to be considered for registration; including a license to carry tourists, and insurance for a minimum of five vehicles.
4. Advertisement is very expensive.
5. Camping equipment must be provided for those who prefer camping to staying in hotels.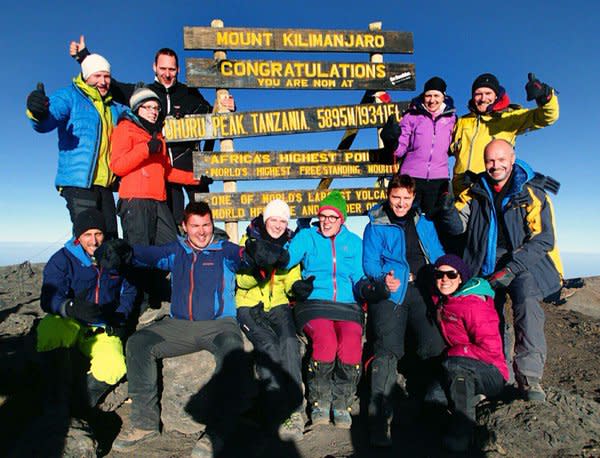 Mount Kilimanjaro (UHURU PEAK)
HOW TO OVERCOME THE CHALLENGES
The following are the ways on how to overcome the challenges;
1. Attracting tourists and creating unique packages that other companies do not have. But also giving the best services to tourists who in return by advertising the company to their friends and neighbors when they return.
2. I will offer travel agents in different countries a percentage of profits if they use my company for tourists to Tanzania.
3. After winning this campaign, I will be able to have enough cars for transporting tourists.
4. This campaign will also advertise my company Worldwide.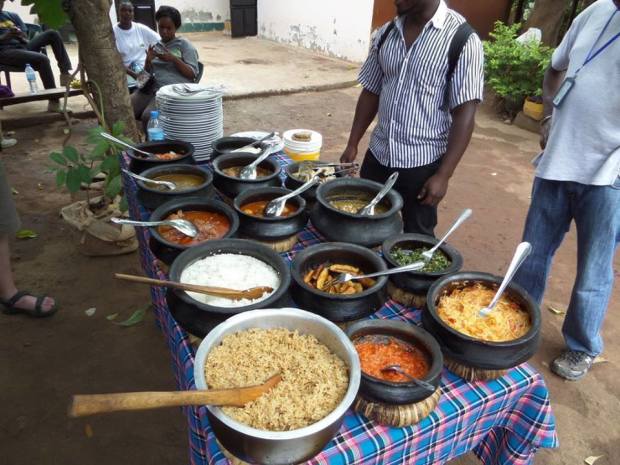 Taste the local food such as pilau (rice)
What I Need & What You Get
In order to get my business off ground i need the following:
Indiegogo platform fees & International money transfer………………………$700
Tour Operator's License Fee under TALA of 1969………………………………..$ 2,300
Insurance…………………………………………………………………………………………..$ 2,000
Total Expansion Costs ………………………………………………………………..$5,000
I trust that I will reach my goal. But, if I don't, all funds from this campaign will still go to the project.
The Tour Operator License is valid for one year, so after it expires I will have to renew it by paying $2000 for each year. When my business gets off the ground it will be able to pay its annual registration. What I need now is the first payment.
Insurance is valid for one year as well, so will need to renew it after it expires. After my project gets off the ground it will be able to pay for it.
What you get by contributing
Contributions will get you updates through various platforms. I will also send you some Tanzanian things depending on the perks you will select for your contribution.
Safari & trekking Discount:
If you contribute, I will offer a special discount to you so if you have a dream to visit Tanzania it will be less expensive for you. This discount will be offered depending on the days and package which you choose. For instance, if you donate $100 I will offer you $200 discount for your safari trip in Tanzania.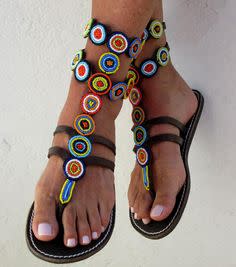 Maasai beaded Sandals
Other Ways You Can Help Besides Financially
Some people just can't contribute, but that doesn't mean they can't help: So I request my friends who can't contribute help me to spread the word to their family, friends and colleague. Also they can help me to share it on social networks such as facebook, twitter, google plus, Instagram, LinkedIn and other social networks.or best of all forward a link to this campaign to people you think might be interested. Anything you can do to help us reach a bigger audience, including using the Indiegogo share tools, would be much appreciated.
Website & Our social networks:
Website: http://www.steppedogsadventures.com/
Facebook: https://www.facebook.com/steppedogsadventures
Twitter: https://twitter.com/SteppeDogs
Thank you so much…every bit is very much appreciated!!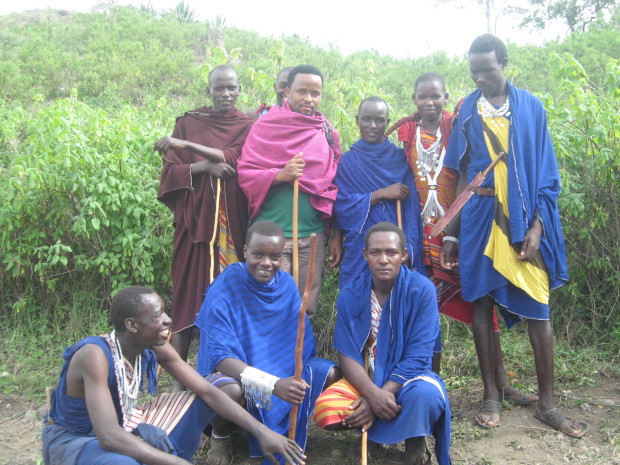 Frank together with young Maasai (Back row, second from the left with purple maasai shuka and green T-shirt inside)
NOTE: After I launch my campaign it will be online for two months, then thereafter it will be closed and the amount contributed will be disbursed to me in Tanzania. After this campaign ends I will start a new campaign to collect money for one used vehicle which will be helping me to carry tourists to their destination, if I do not raise enough to get the total of five vehicles. Having one used vehicle will help me to develop my business and open a chance to buy second vehicle and up to 5 vehicles required by our government for a tour company to run a tourism business!
I look forward for your support through donations, spreading the word to your family, friends and colleague and on your social networks.
Yours Faithfully,
Frank D. Swai
Founder, Steppe Dogs Adventures Ltd
I decided to choose the name Steppe Dogs Adventures Ltd for my new venture, after I visited Selous Game Reserve in the Southern Tanzania for the first time I saw wild dogs which are world's most endangered mammals. I was impressed with their lifestyle in hunting by cooperation. At first i wanted to call it "Wild Dog Adventures Ltd" but the name was taken already then i decided to call it "Steppe Dogs Adventures Ltd"