iCrowdNewswire - May 31, 2016
LUXURY BAGS, THAT WORK – JENNIFER HAMLEY ENGLAND

Jennifer Hamley England is designed for the stylish, high-performing women of today. Women who live life by their own rules, who work hard & follow their dreams.
The Model K.T. Capsule Collection is synonymous with these women; fashion forward, hard working and have a bag full of personality. The Collection was inspired by these women and it focuses on enabling them to be the best possible versions of themselves.
The final designs are unparalleled in terms of organisation, they'll make your life simpler and easier, without compromising luxurious materials and eye-catching design.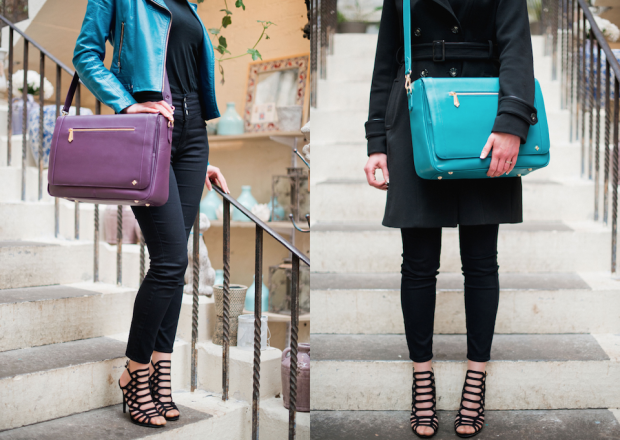 Reusable shopping bag
Get one of our beautifully branded reusable shopping bags and a signed thank you card from Jennifer herself!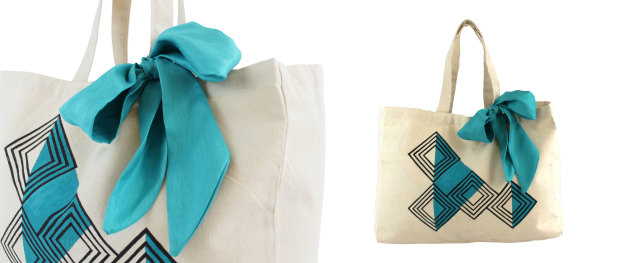 The Sakura Coin Purse
Lightweight and compact, the Sakura coin purse fits neatly into your pocket or favourite handbag. Made from soft calfskin and featuring separate sections for your coins and cards. Length 13cm, width 9cm.
The Mini K.T.
At 30% the size of the Model K.T., the Mini KT is the answer to lighter workdays and stylish weekend wear. It features the same luxurious calfskin leather and intuitive zip off clutch to carry you seamlessly from your desk to dinner. Length 27cm, Height 21cm, Depth 7.5.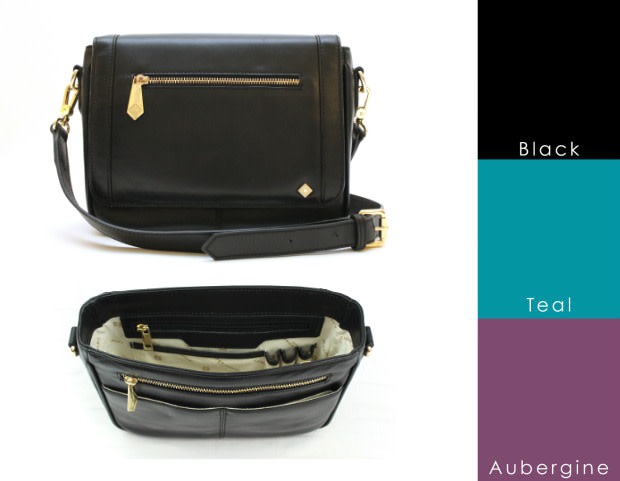 The Model K.T.
Winner of two awards at the Independent Handbag Designer Awards in New York 2015, the Model K.T. is the centrepiece of the collection. Combining luxury quality & design, with everyday organisation. It's the ultimate workbag for women! Length 38cm, Height 28cm, Depth 12cm.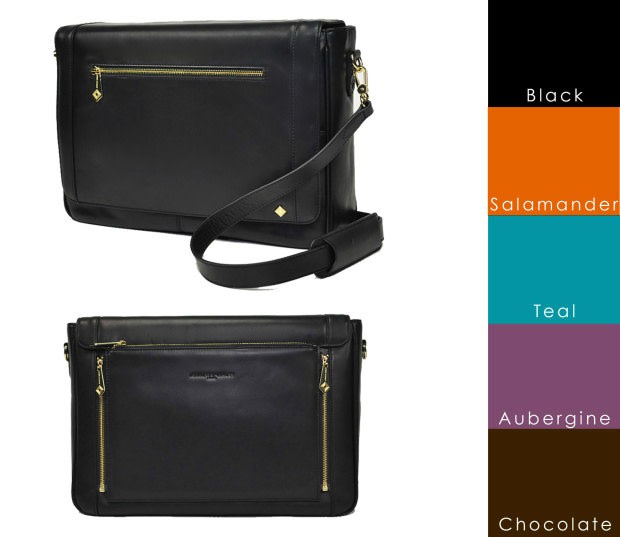 The Model K.T. Power
Always on your phone or iPad? The Model K.T. Power comes with our own USB power pack that will charge most phones up to 4 times! It's ideal if you're always on the go and struggle to find the nearest power source! Plus it's compatible with almost any device!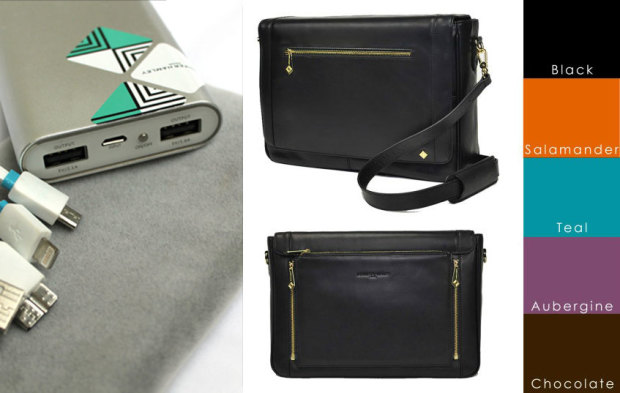 The Model K.T. Capsule Collection
Introducing the Model K.T. capsule collection. Made in luxurious, fine grain, calfskin leather for a smooth, lightweight and abrasion resistant finish. Akin to the likes of Mulberry, Hermes and Christian Dior this season.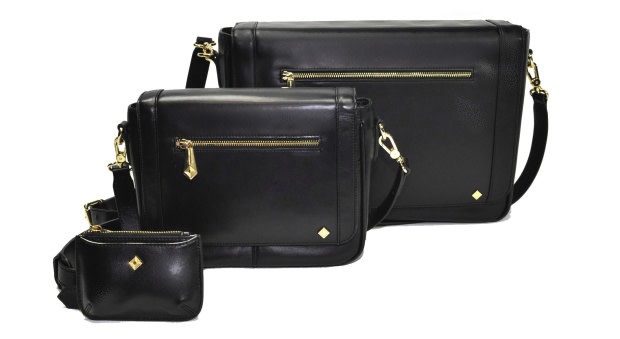 Limited Edition: The Model K.T.
A beautiful Hand Painted Model K.T. bag, painted by Jennifer herself. Only five will ever exist!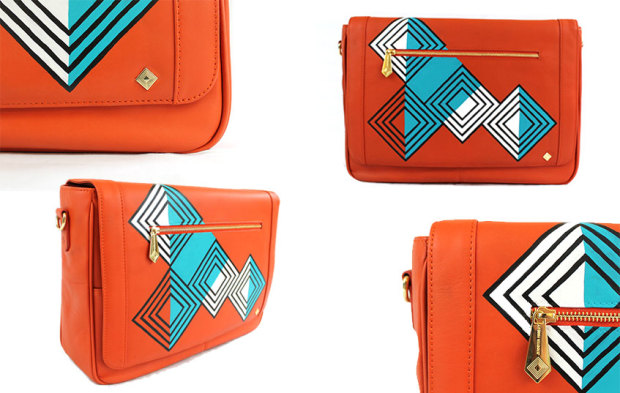 The Retail package
The best value reward tier including 5 Model K.T. bags in any colour of your choice, 5 mini K.T. workbags in any colour of your choice and 15 Sakura Coin purses, again in any colour of your choice!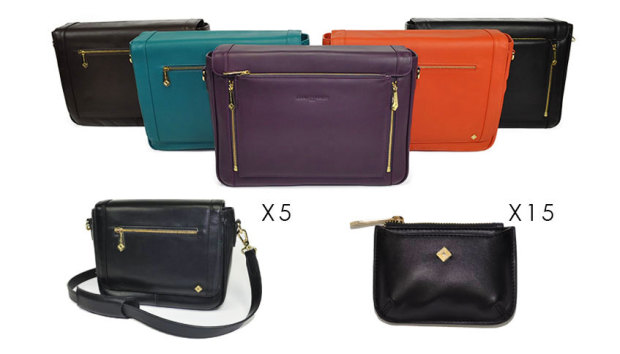 Up until about two years ago I was running a different business. I was the designer and maker of creative feather hair accessories.
I've always wanted to work for myself and have always been a creative, so it was the perfect venture for me at the time.
At the same time I was getting tired and restless with what I was making – I wanted to escape from the wedding industry and instead start doing what I've always wanted to do; Design luxury handbags for women that WORK. My desire to achieve more led me to the London College of Fashion and to a course in Handbag design.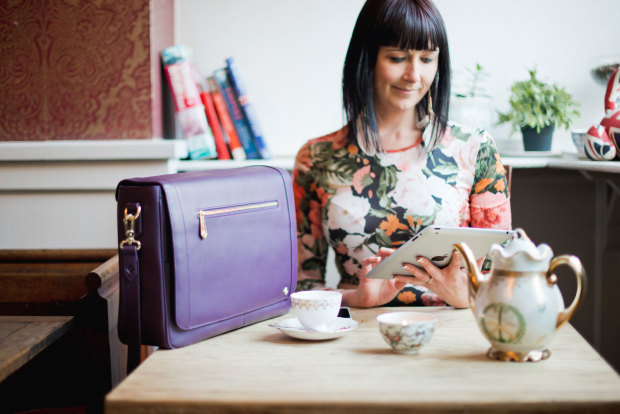 I was thrilled and I was terrified. I knew I wanted to make a change, but how would I take on the world of handbags? It was such a huge leap for me!
Then one weekend in February 2014 I attended a weekend course called 'Unlocking the Will to Act' and I spoke to the trainer's daughter. She asked me what my plans were for the future. I told her that I had a business, but that one day my big dream was to have my own high-end handbag label. She then asked me these magic questions which changed everything.
'When? ' and 'Why not now? '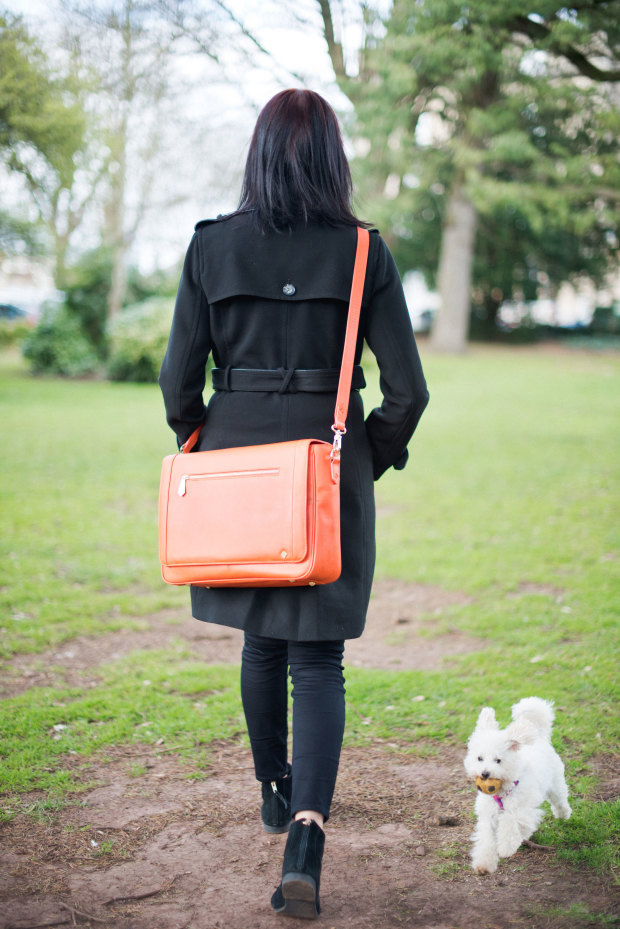 The Model KT work bag is named after this lady, Katie as she was the catalyst that made me take the enormous leap of faith.
Within a few of months, I had closed down my last business and had started developing my new venture. It was scary, but I kept on going. I attended more and more conferences and seminars and started to make connections with strong and driven entrepreneurs and business women.
These women were a different breed of human, they were exciting, they believed in themselves, they thought that anything was possible and they were passionate – I wanted to be near them, I wanted to be one of them and I soon realised that I wanted to design my bags for them. I wanted to design handbags that would help them to be the best version of themselves. I was inspired to create designs that would make their lives easier without compromising luxury style, so they could focus on being incredible!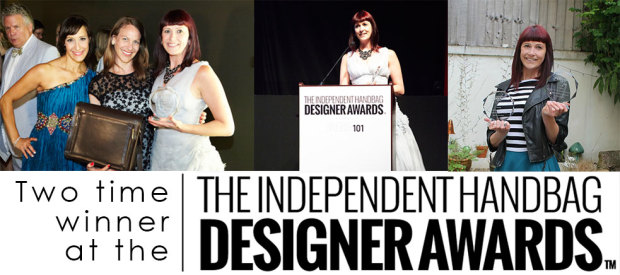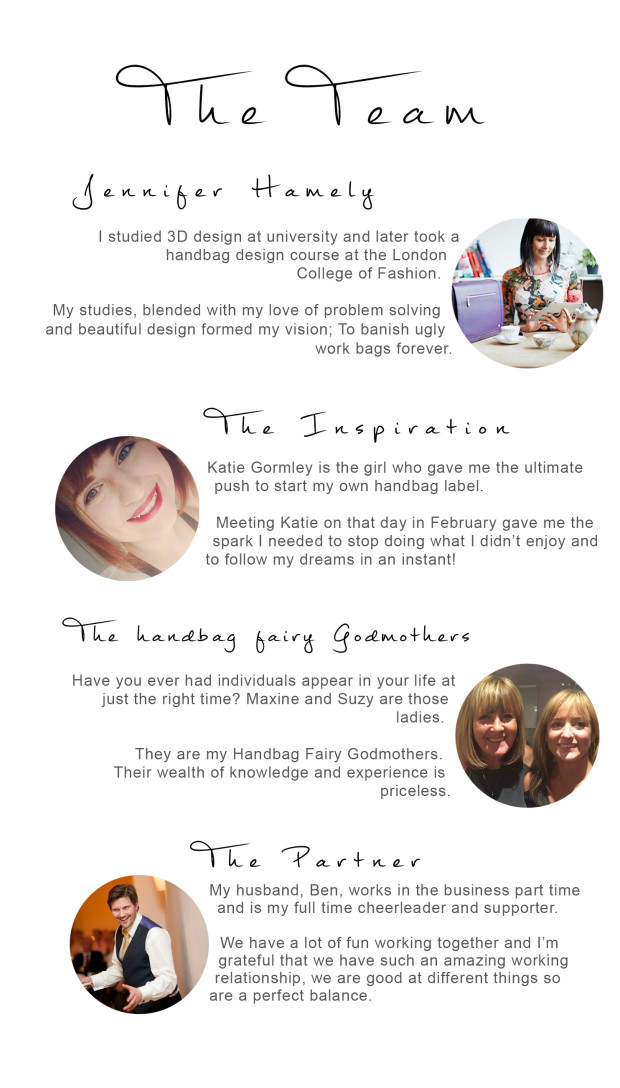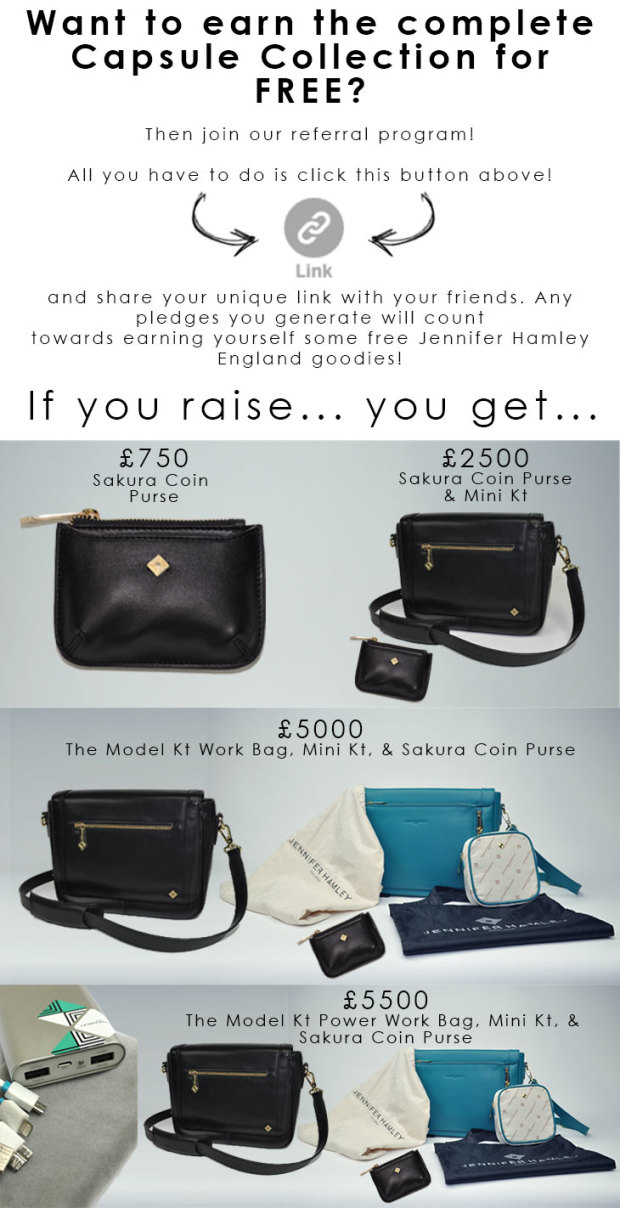 Our team, led by designer and founder Jennifer Hamley, is dedicated to delivering high-quality work bags to all our customers. We're truly grateful for your interest in our campaign and the Model KT work bag, the Mini KT and the Sakura coin purse.
In preparation for this campaign, we have selected manufacturers that meet our standards of production and we have had numerous samples made by them which have been thoroughly tested. We are very happy with the craftsmanship and quality delivered by them. Members of our team have visited the manufacturers, quality checked and made sure that their practices are professional, precise and ethical; matching our own brand values.
We have a reliable relationship with our shipping company and a team of hardworking individuals to fulfil orders when the rewards are ready to send out. Your reward will arrive with you beautifully packaged by the team.
Once we get the go-ahead, everyone will be ready to leap into action! All of our partners have many years of experience in what they do.
Everyone will be doing everything to deliver your rewards within the timescales above. We promise to keep you up to date as things happen and you can rest safe in the knowledge that your rewards will be insured against loss or damage.
In the time that the team have worked in the fashion industry, they have learnt that delays are sometimes inevitable. Our delivery timeline is accurate to account for slight hiccups, though if everything runs smoothly we hope to be able to ship out rewards early. Fingers crossed!
We will cover shipping for all rewards (ain't that nice!) Backers living outside of the UK may be subject to import duty and local taxes on delivery of your reward and will be responsible for these locally. This campaign does not cover local duties and taxes in your own country.
The rewards pictured in the campaign are our final samples from our manufacturers. Your reward will be the same high-quality materials, but will look even better, we can't wait for you to receive it.
Thank you so much!