iCrowdNewswire - May 26, 2016
Lumma system: The ultimate bike lights
Bicycle grips with integrated front lights, rear lights and lasers. All you need to see and be seen
FROM BIKERS, FOR BIKERS
We love to cycle. It's one of those activities that we enjoy regardless of gender or age. Though the bicycles have improved constantly, the bike lights have always stayed one step behind. Until now.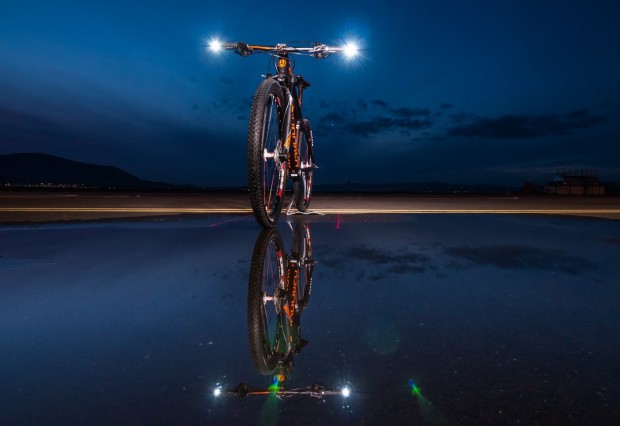 The main cause of traffic accidents (involving cyclists) is the lack of visibility. So the best way to increase safety is to improve bicycles visibility. This is where LUMMA makes its move – it integrates front lights, rear lights and side lasers in each grip.
It combines all the lights needed on your bike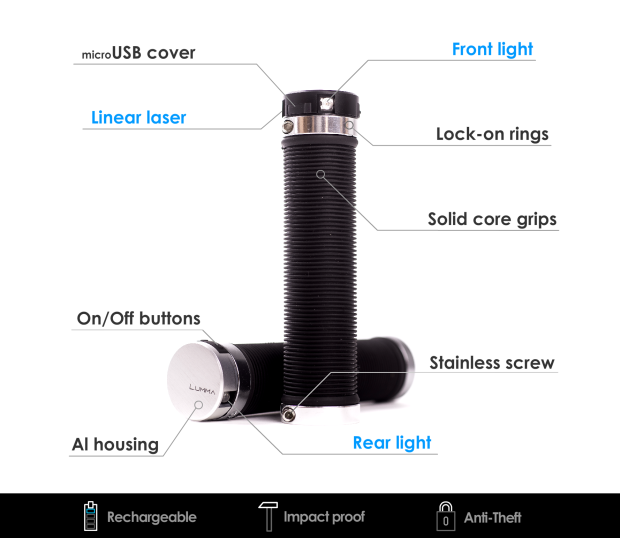 powered by OUTLIGHT
The combined lights create a light contour around you and your bike. Unlike the conventional bike lights, LUMMA shows your true width and increases your visibility from any angle. The patented technology is called Outlight™ and we think it represents the future in terms of traffic safety.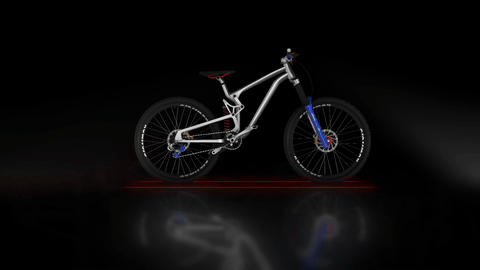 The white and red lights makes you visible from a distance. The lasers projections (on each side) creates your own bike lane, making you visible for drivers that are closer.
Not one, not two, but three lights at each end of the handlebar.
Six lights to bright your nights.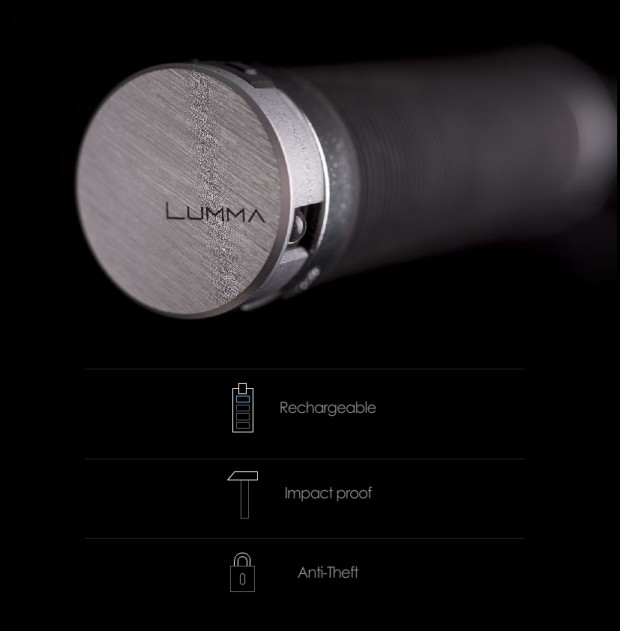 LUMMA comes with built-in Lithium batteries, lasting 50 hours per charge (continuous use) or up to 4 weeks of regular daily use.
The lights are mounted at the ends of the handlebar, which are the widest points of the bicycle.
LUMMA grips meet all legal requirements, even in countries with strict regulation (such as Denmark or Norway).
It is made from Aluminum 6061-T6 and has built-in Lithium batteries, rechargeable through a standard micro-USB port.
PERKS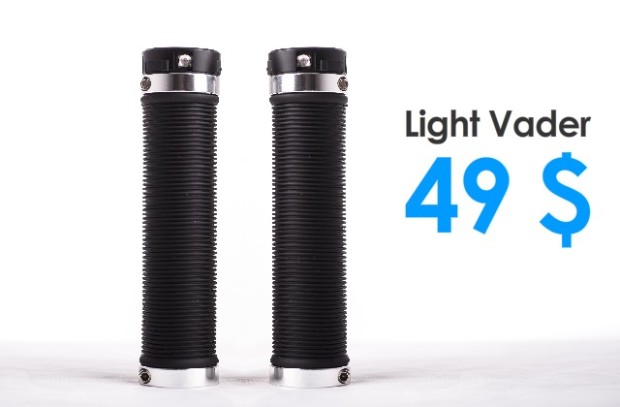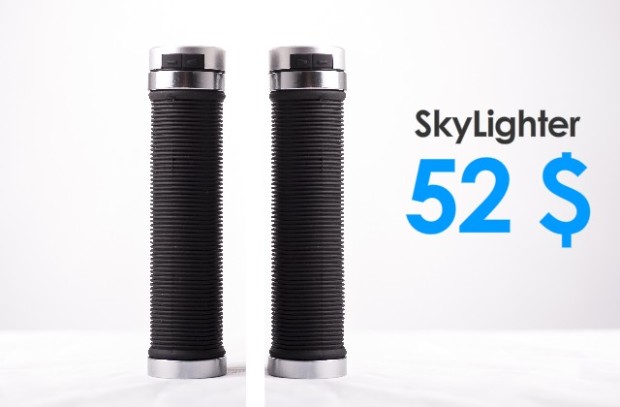 BACK TO YOU
Together we can improve the way we light our way in traffic and increase safety for bike riders. Get a LUMMA for yourself. Get a LUMMA for someone dear. Get all you need to see and be seen.