iCrowdNewswire - May 24, 2016
IronBot: The Kid Next Door- Kid's Mate
IronBot is a 3-in-1 educational robot kids can make at home. Learning STEM and robotics in a fun way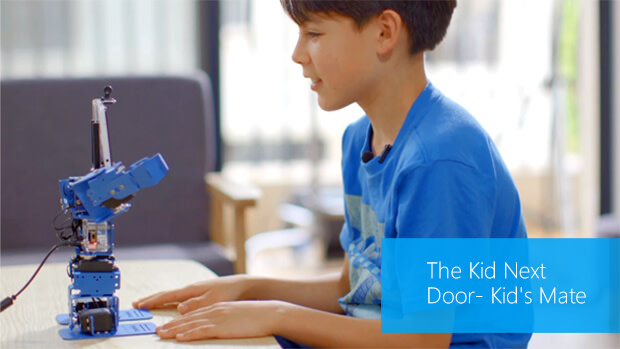 IronBot is a 3-in-1 DIY robot-learning kit, which can be assembled robotic arm, biped robot or humanoid robot by kids age 8 and up.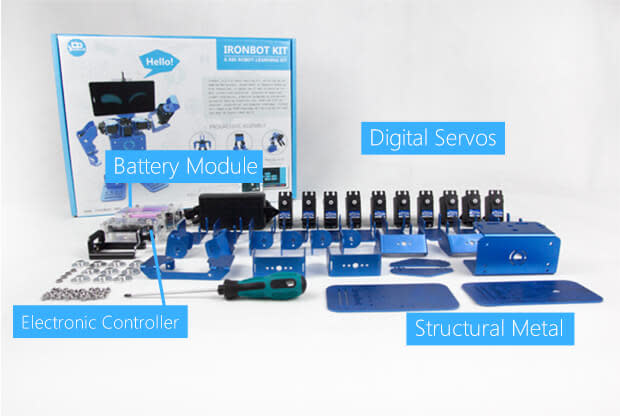 Kids will learn STEM and robotics while happily creating a "little friend" all by themselves.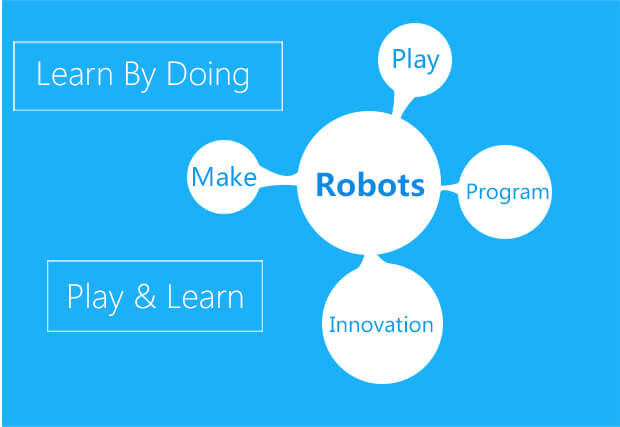 Create
By IronBot, kids are able to assemble three kinds of robots — robotic arm, biped robot and humanoid robot.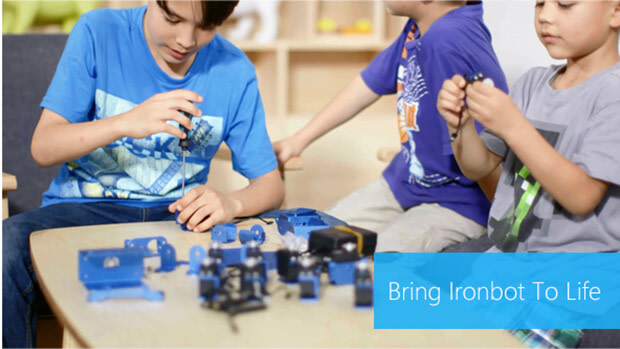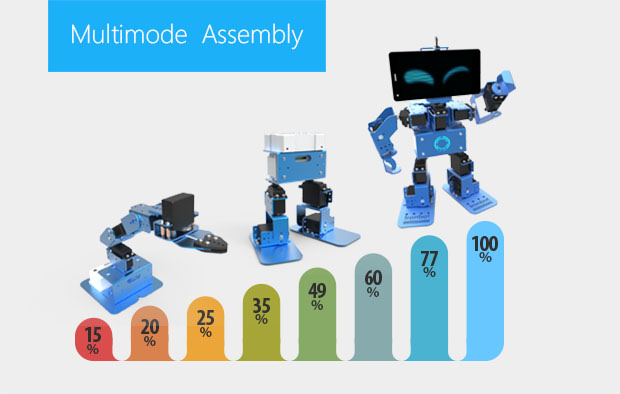 Play
By the controller in our APP, kids can control robot in real time or set robot's movement track and use it to play various fun games.
Real Time Control: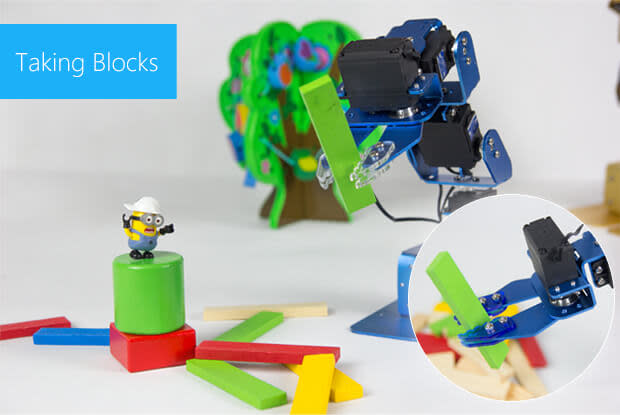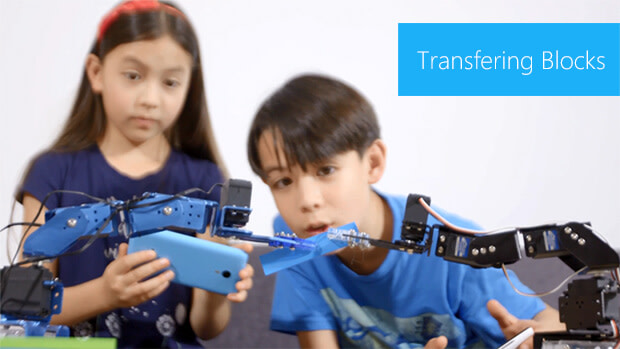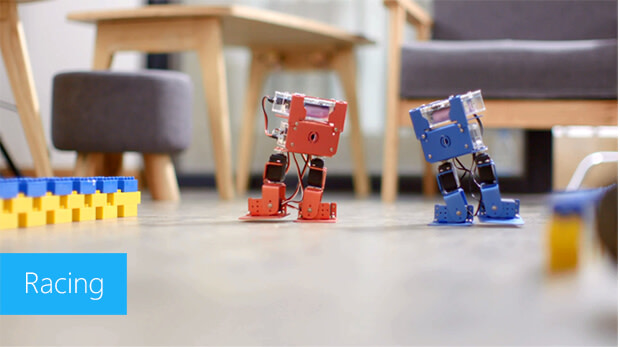 Movement Track:
Kids can set robot's movement track and let it act according to personal setting, like the widely used robots in plant.
When kids finish humanoid robot assembly, they can directly put smartphone on robot's head as his brain. Then he will become an intelligent robot who can listen, speak and act, being like a new friend who can talk, dance and play with kids.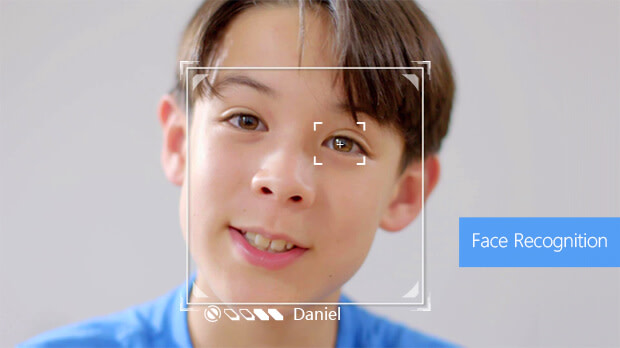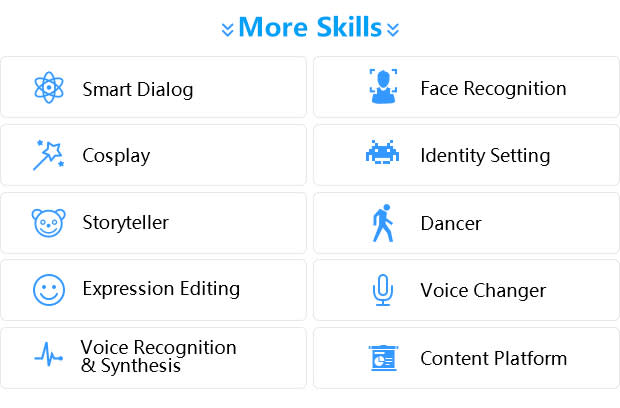 Program
By Xlink graphical programming in APP, kids can program and design robot's thinking.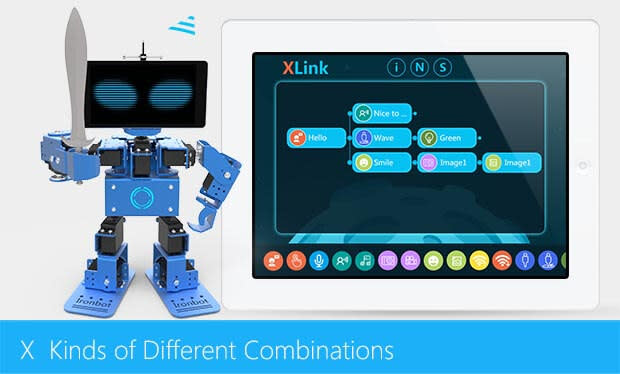 Kids can use simple graphic module combinations to edit X different kinds of thinking logics and reactions, which will arouse kid's imagination and train their logical thinking.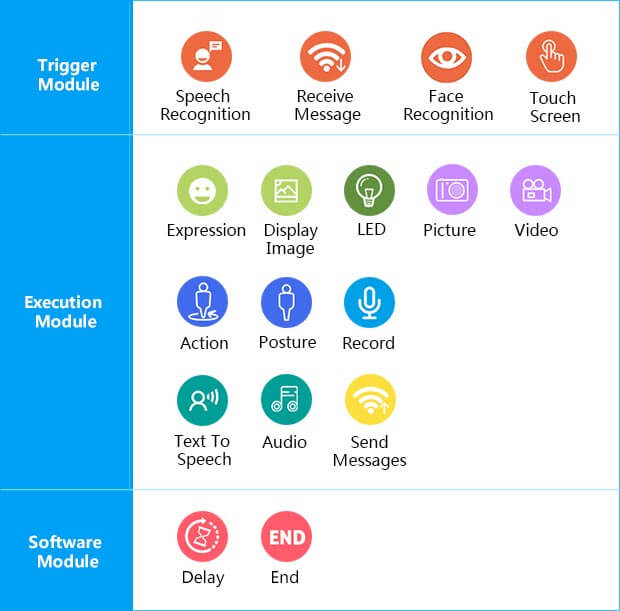 Innovation
Every kid can DIY IronBot as preference by setting its name, character, voice and expression and create a unique IronBot belonging to him/herself.
Kids can even write a script by Xlink and request Ironbot to perform drama together with kids themselves.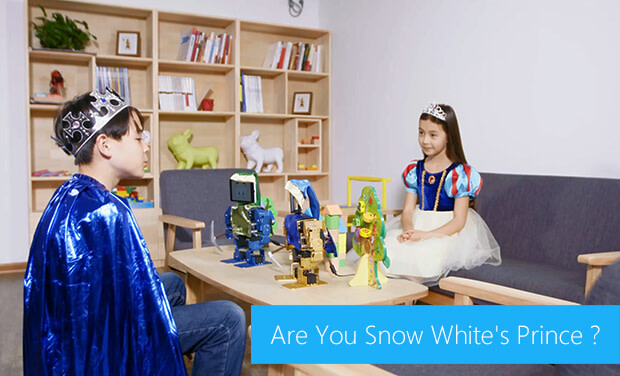 Kids are the future of our society, while robots are the future of tech. IronBot will open a new chapter of the story between kids and robot and also the door to future robot world.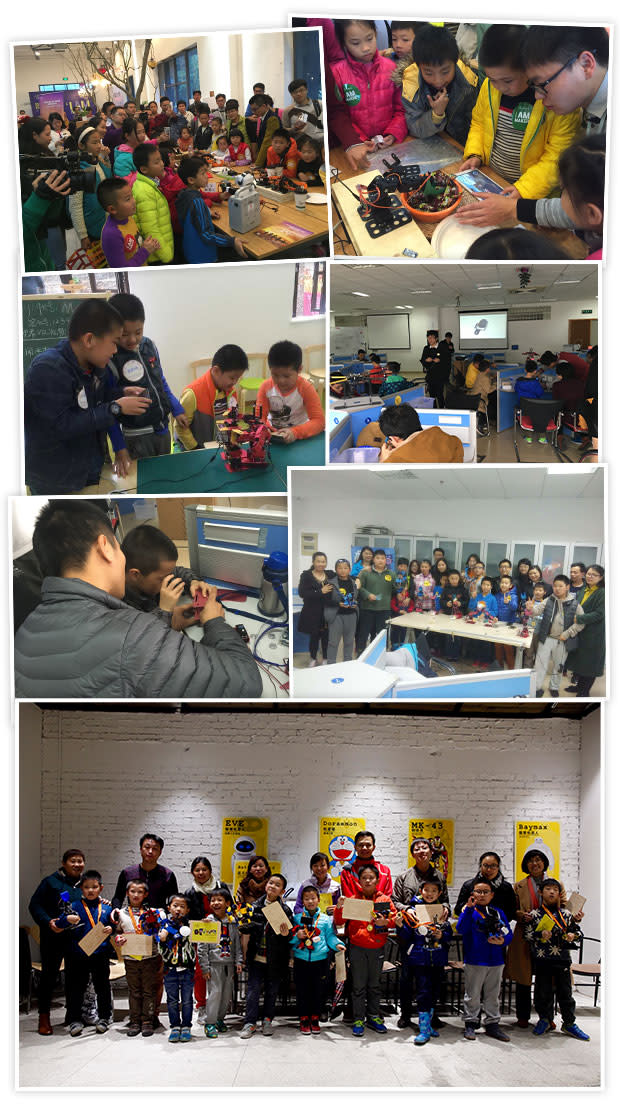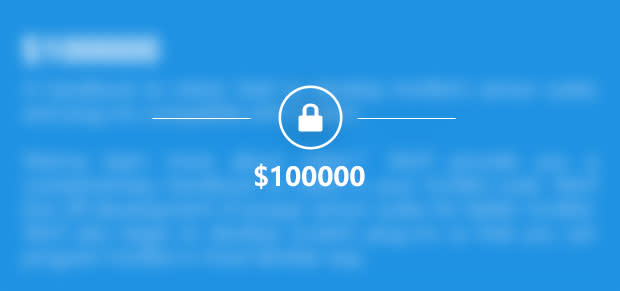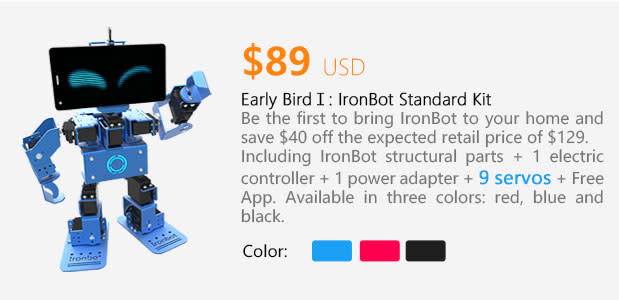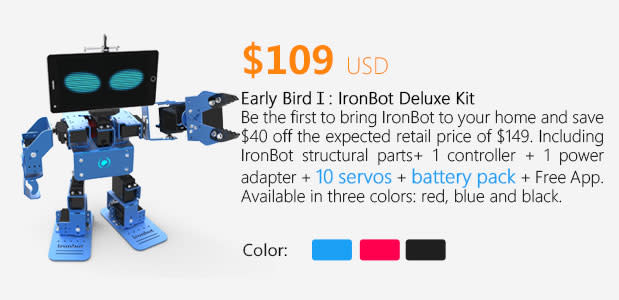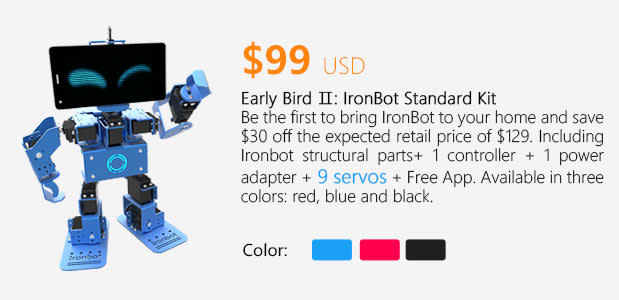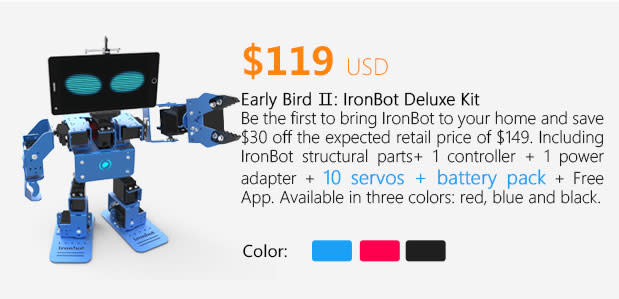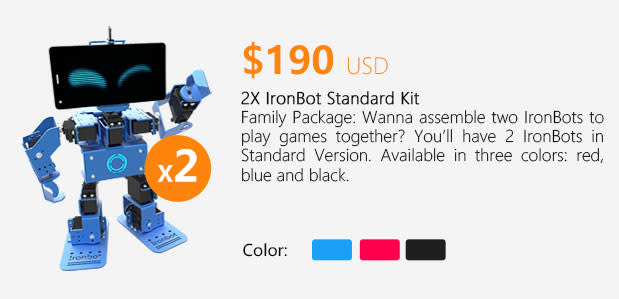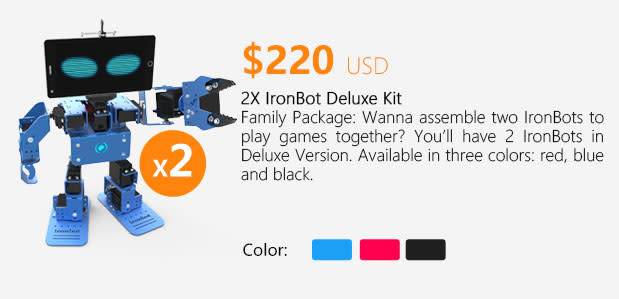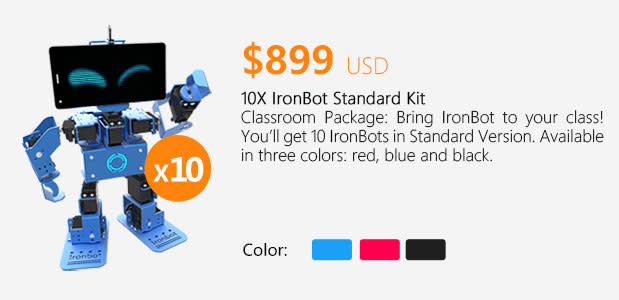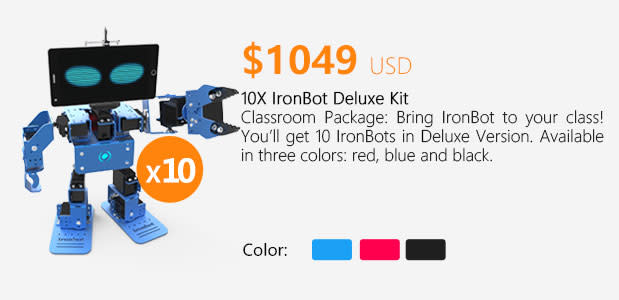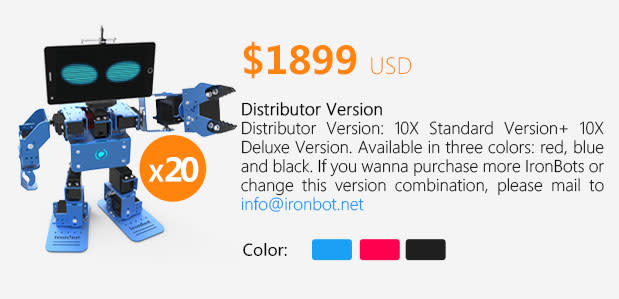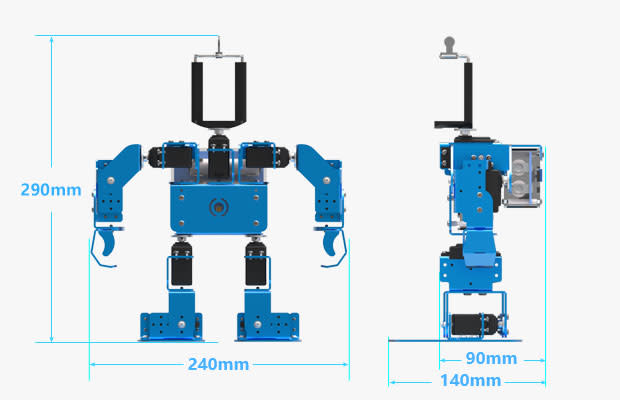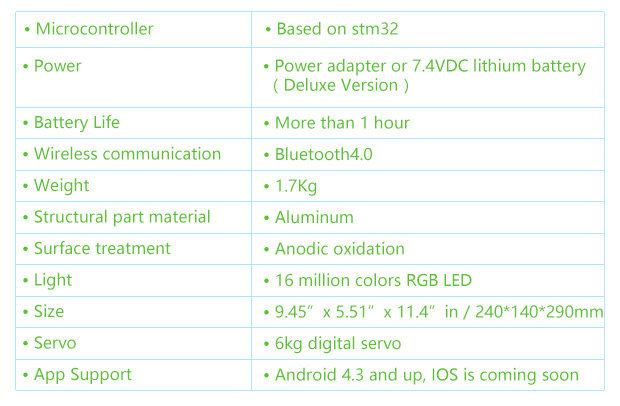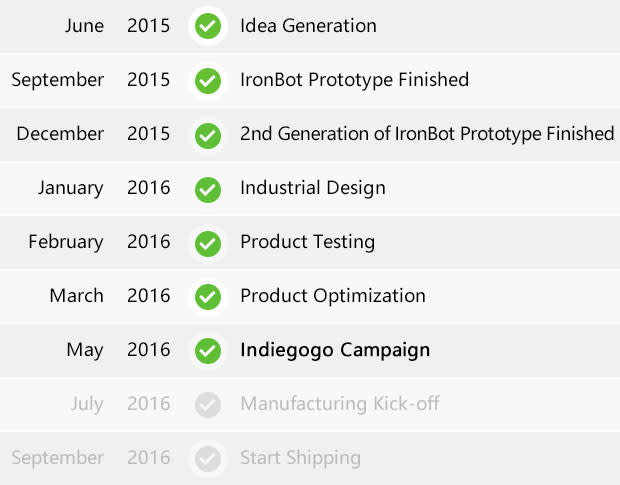 We are a team which composed of a group of robot fans as well as makers who devoted to educational robot designing and development. We made the prototype of IronBot in a hackathon within three days and Won the third prize in the China-US Young Maker Competition. After that, we kept experimenting and kept doing tests to generate today's IronBot.
We have held robot workshop many times to let children explore the world of engineering and build robots, design intelligent arts through play. Now IronBot is nearing completion. So we need to raise money to mass produce the IronBot. Tooling cost for Ironbot is expensive. And it needs certain volume so that manufacturing supplier can start production and save cost. After our calculation and negotiation with foundry, the tooling cost together with production cost should reach to 30,000 USD in total.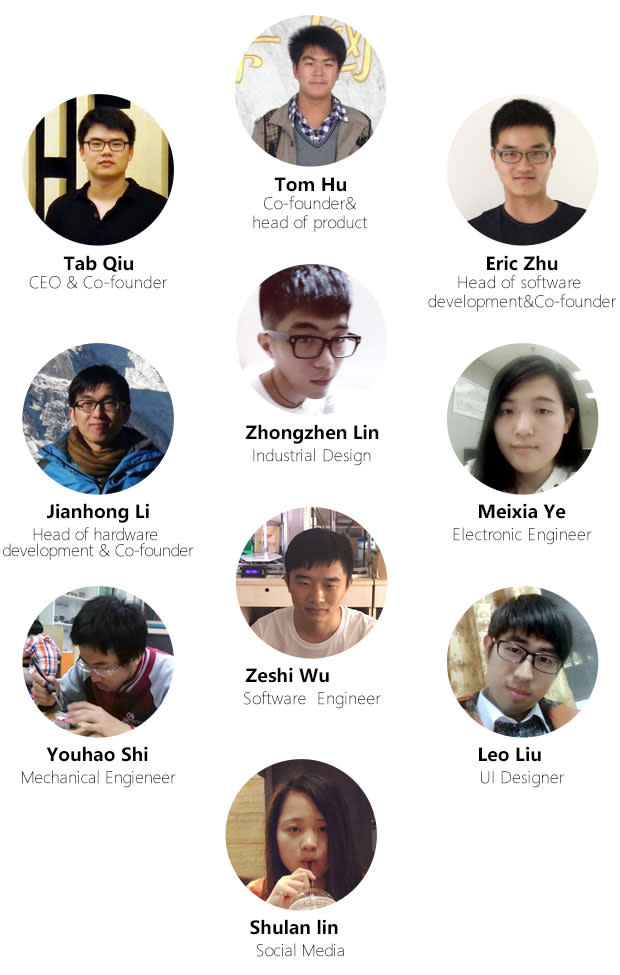 Shi Jianghong(PHD)
Zheng Lingxiang(PHD)
Mao Lianhua
David Li
Lily Zhuo
Jin Ge(PHD)
Padmate Maker Space
Torch Geek Space of Xiamen University
Thank you for all the help and support to IronBot's development & test in the past year!
Risks and challenges
Our development has lasted for almost one year. We have found appropriate factories for IronBot, but we still need to finish tooling to manufacture different parts of the product. This process is complex and it requires time and money. Complications could potentially emerge and delay the manufacturing schedule, so we select each partner carefully and always have a Plan B.
FAQs
1. Why is the shipping so expensive?
Because Ironbot is a metal structure product whose weight reaches 1.7kg. We have tried to choose the most suitable express. If you would like to use slower express or you are not in following areas(United States, Australia, Canada, Germany, United Kingdom, China, France, Hong Kong, Japan, Indonesia, Taiwan, Korea, Republic of, Malaysia, Singapore, Vietnam, Netherlands, New Zealand, India),pls contactsupport@ironbot.net to check if there is alternative express.
2. What kinds of payment option do I have?
You can pay via credit card or PayPal. Select a perk and you'll see the available payment methods at checkout.
3. Can I choose a custom color?
Yes! Please mail your custom color to support@ironbot.net
4. Can I get multiple perks?
Yes! You can back our campaign as many times as you want, choosing as many perks as you want.
5. Does IronBot App support IOS?
We are sorry to tell you that IronBot doesn't support IOS till now, while its IOS APP is coming soon.
Find This Campaign On