iCrowdNewswire - May 23, 2016
Pengelicious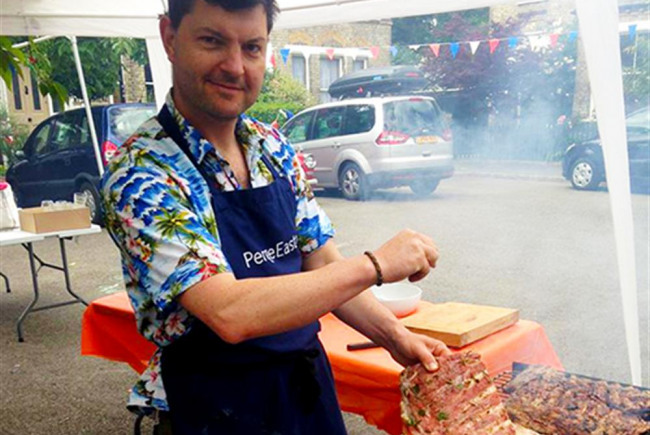 A real food festival for Penge SE20, for local residents and traders to share their recipes and dishes, cooked by local people and businesses using ingredients from local suppliers.
In 2014 Penge Community CanTeen launched on a mission to get local people sharing local recipes, using local suppliers and creating work experience opportunities for local youth.
18 months later we have a 500+ online local community. We host monthly pop-ups nights in a local town hall where local residents and caterers share their home cooking with other local residents and friends.
Pengelicious is the next step up. This new food festival would take the same CanTeen mission out into a local park for a day, to bring all this local cooking from all our varied ethnic kitchens out into the daylight and into new mouths, to be shared and enjoyed.
What we'll deliver:
invest in reusable temporary structures such as mini-marquees and pagodas
invest in modular staging for the main stage
project manage the event prior to and on the day
arrange council and other permitting and relevant required business insurance
Why it's a great idea:
The Penge Community CanTeen has had a fantastic local response. Our last pop-up scored over 4.5 out of 5 on every question asked and achieved an NPS score of 88, which many corporates would die for.
The proposed local park has a Friends group who have invested time and effort in programmes such as build planting. Campaigns such as their would benefit from the attention of a great festival in their park.
Local festivals like this are a great opportunity for the local community to come together and collaborate on something tangible – if temporary. The value of such initiatives however is lasting, as the evolution of the Penge Community CanTeen project to date shows.
Steps to get it done:
Recruiting local residents and businesses to deliver specific parts of the festival
Regularly updating a shared and transparent project schedule
Delegating key activities on the day to ensure sufficient capacity for overall project management and troubleshooting
Making sure the numbers add up so that participants achieve their own economic objectives from the day
Having sufficient wind and rain cover
Recruiting local residents and businesses to promote the event online and offline in the 4 weeks prior to the event
Pre-selling as much as possible of the anticipated sales through an discount-incentivised online ticketing system
Last but most importantly, by having great tasting local food at affordable prices
We are hoping this will be first of many Pengelicious food festivals in SE20.
The idea is that future festivals would cost less, as we will have funded the marquees, stage and so on from this funding raise, and also as our economics and operational dynamics become clearer, and finally as local businesses become more prepared to sponsor this great and successful local initiative. So this first slug of funding should be the fuel to start the flywheel moving, which then should self-finance thereafter.