iCrowdNewswire - May 16, 2016
Pagalli – World's Strongest ID Theft Protection.
World Class Leather Wallets certified to Block 100 Percent of all Known RFID/NFC Frequencies.

Wallets – we all have them – they are one of our most indispensable accessories.  Our credit cards, ID's and other electronically accessible information – all tucked away in our wallets – travel with us wherever we go. Today's cards make it super easy to pay for things – simply wave your card and voila- purchase completed. This convenience is great, but it puts us at risk of ID theft and fraud. This is a real danger – and a growing problem.
As seen on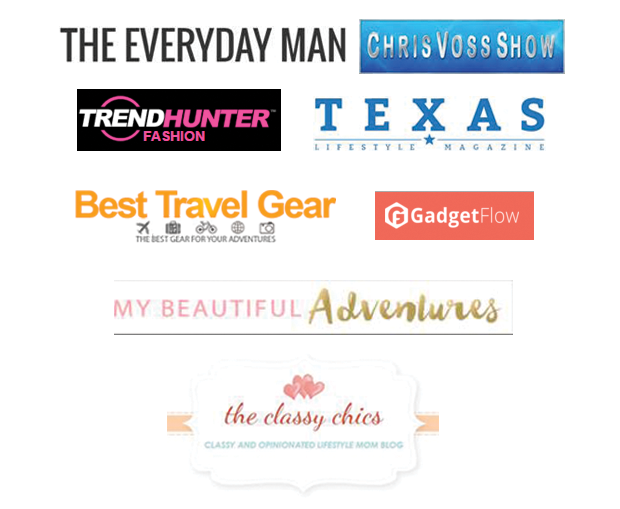 Introducing The Pagalli Project
Pagalli is one of the few brands in the world to use technology that completely eliminates current RFID/NFC threats. And, we do it in a stylish, hand crafted, environmentally friendly, built to last fashion. Pagalli wallets bring timeless design, innovation and quality – at a fair, honest price. There's an old saying that "they don't make things like they used to" – and we're here to change that. We're bringing traditional values and thoughtful, artisan craftsmanship to the modern world – and putting them within reach of anyone who appreciates the finer things in life.
We define quality as the combination of an artisanal touch together with just the right technology. Pagalli wallets are made from carefully selected, sustainable, consciously sourced materials – including our own vegetable-tanned leather developed with a local tannery and the finest Surin Thai silk – and include industry-leading data theft protection.  The 100 percent certified worldwide RFID / NFC theft protection for all cards and frequencies is built right into each Pagalli wallet's beautiful silk lining – to keep your personal information safe from high tech thieves.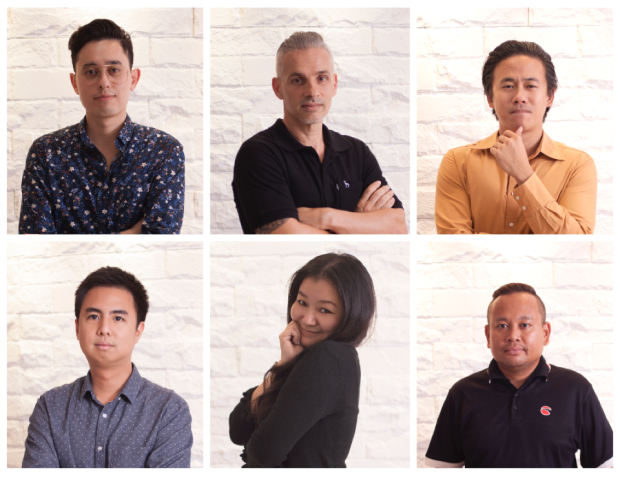 The Doers (from top): Tintin, Mauro, Pakorn, Jakkraphan,  Tha-Panan, Arthorn

 "I love stories about people who aren't afraid to take a chance and give of themselves. I share with you the story of Vincente Pagalli, the name behind our project whose skills and generosity of spirit inspires us to make beautiful quality leather products that you can use.
It's your journey too, enjoy it!" – Mauro Beck
The inspiration behind the Pagalli Project- Vincente Pagalli – was an Italian leather craftsman who emigrated from Italy to South East Asia in order to find his calling. An adventurer and entrepreneur, Pagalli had a genuine passion to create high quality leather accessories that were beautiful, functional and made with consciously sourced materials. He possessed real skill and talent, along with the drive and courage to share these gifts and help others. His unwavering dedication to producing quality products empowered him to go from rags to riches – while positively impacting the lives of those he met along the way. Inspired by Pagalli, we too are driven by a love for the things we create – and the people they will touch.
Click the button below to learn more about the Journey of Vincente Pagalli.


Genuine craftsmanship is in ever increasing demand by consumers who are tired of sub-standard quality products. With that in mind, we are a group of motivated professionals that have taken upon us to create true value. With passion for quality, innovation and material selection, we want to offer customers honest products that hold what they promise, honoring the Vincente Pagalli legacy.
Great Price for Great Quality
We're nostalgic for the times when it was possible to buy an exceptionally well made product at a fair price. To prove that timeless design, innovation and functionality doesn't have to cost more, all of the materials we use are directly sourced and carefully planned to achieve the best cost efficiencies. We maintain a direct manufacturing environment and operate our own production lines. We work directly with our suppliers and partners, removing any unnecessary middle-men or distributors.
Because great value is about the entire purchasing experience and not just the product itself, we're offering FREE SHIPPING on all purchases during our campaign.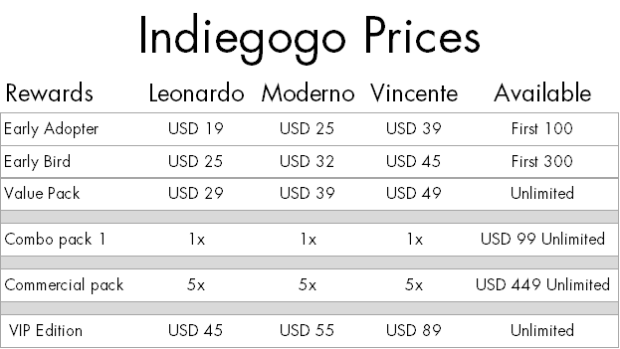 Industry Leading Data Theft Protection
The easy pay ability we enjoy today is made possible by RF (radio-frequency) enabled chips, which contain encoded personal information, such as your name, address, Social Security number, phone number, bank account details and more.  If your wallet doesn't contain RFID blocking, you are vulnerable to skimming – a form of electronic pick pocketing. RFID blocking technology is not a new concept, however – most of the RFID/NFC blocking material and products currently available are only able to reduce 'data leakage' – not completely block it.
"An estimated 17,6 million Americans—about 7% of U.S. residents age 16 or older—were victims of identity theft in 2014. Most victims (86%) experienced the misuse of an existing credit card or bank account."
Source: Bureau of Justice Statistics, US Department of Justice (NCJ 248991, Sep 2015)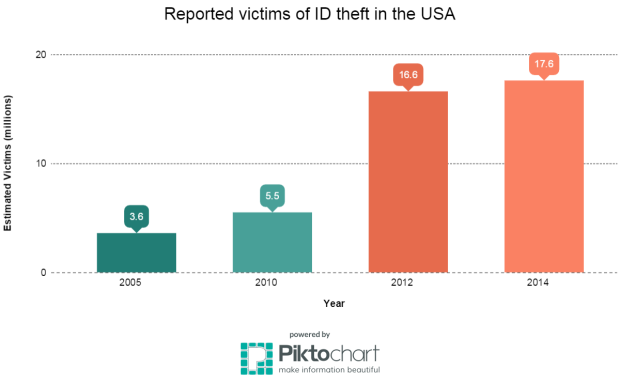 Victims of ID theft have been estimated to have risen from 3,6 – 17,6 million in the US alone.  "Most identity theft victims did not know how the offender obtained their information, and almost all (9 in 10) did not know anything about the offender".
Source: Bureau of Justice Statistics, US Department of Justice (NCJ 236245 Nov 2011, NCJ 243779 Dec 2013, NCJ 248991 Sep 2015).
That's why Pagalli leather wallets have the industry's leading data theft security foil – CRYPTALLOY- built right in. CRYPYALLOY is one of the few blocking foils in the world that is TÜV and ASTM certified, and that blocks 100% of all known frequencies. The integration of CRYPTALLOY into our wallets makes Pagalli is one of the very few brands in the world to have been certified by an independent body for data theft protection.

Elegantly Engineered Design
Slim is in. We've designed Pagalli wallets to securely hold all of the cards, cash, keys – everything you need –  all in a slim form factor that conveniently fits right into your life.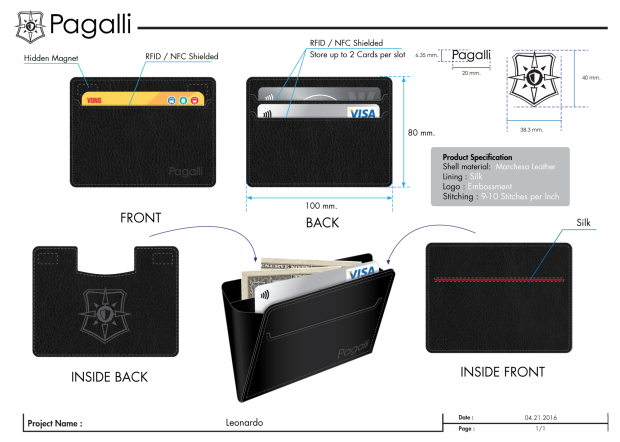 Marchesa Premium Leather
There are many different leather types and grades out there to choose from, but none comes close to meeting our exacting requirements. So we made our own. It's called Marchesa Premium leather, and it's made exclusively for Pagalli in collaboration with Thailand's VKA tannery.
Marchesa Premium leather is a vegetable-tanned leather that combines tradition with technology in a unique way. Vegetable tanning is a truly ancient craft that requires skill and time – time that is not available to the mass produced, chemically-processed leathers so often used today.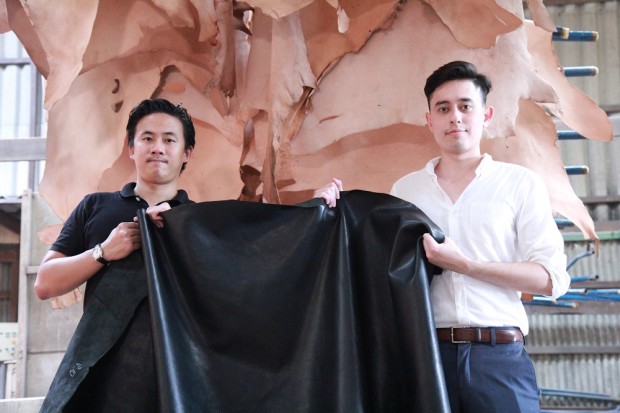 The Doers: Pakorn (left) & Tintin (right) holding Marchesa Premium Leather, exclusive for Pagalli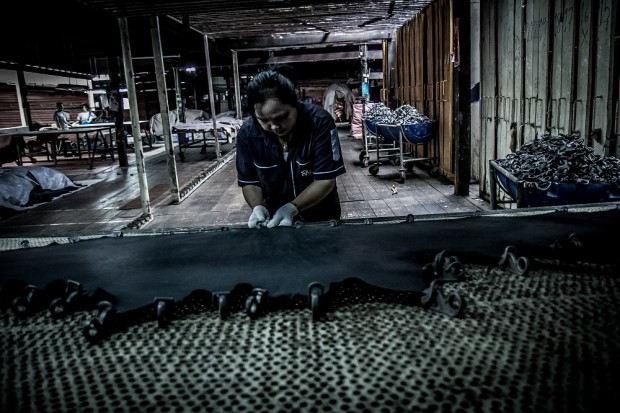 Marchesa Premium leather carefully processed at the tannery
We developed the Marchesa Premium to safeguard the art of vegetable-tanning methods and to create a premium, superior product. The Marchesa process starts with carefully selected raw cow hides. These are then processed with our special mix of natural tanning substances, including Quebracho extract. The exact mixture is our secret, and is the result of year-long trials and tests to achieve the best possible results. Under the skilled hands of the tanner, using pure water and a large helping of patience, the raw hide is transformed into high-quality leather. Soluble dyes give the leather its color and surface structure. Marchesa Premium is a semi-aniline leather, which means that it maintains the leather's characteristic grain and adds a protective top coat for additional resistance to wear.
Marchesa Premium leather is distinguished by its unique warmth, soft yet tough texture, and distinctive fragrance that invokes a feeling of luxury.
Marchesa Premium Leather getting prepared in a traditional wooden drum.
Handcrafted lining with Surin Thai Silk
We went on a journey to find the best possible lining that we could for our wallets. This journey led us to the Thai province of Surin, where some of the most exclusive silk in the world is being made. With took this exquisite Surin Thai silk and created a beautifully crafted, quality lining that accentuates the sleek silhouette of our products.
Silk lining from Surin, beatifully crafted
Sustainable Packaging
Our commitment to quality is apparent from the moment your Pagalli wallet arrives. Pagalli's packaging perfectly embodies the value and identity of our brand.  All packaging is made from up-cycled leather fibers, hand stitched and closed with a wax seal.
Fair & Conscious Manufacturing
The Pagalli Project is dedicated to creating not only premium, handcrafted goods, but also to a manufacturing community that thrives through excellence of craft and pride of work. We work hand in hand with direct suppliers and partners, removing all middle-men and distributors.
We have manufacturing capacity in place with Krusell Thailand Co., Ltd, an OEM project manufacturing company with over 20 years of experience in manufacturing and supply chain solutions. Assigned production capacity means that we are in control. Krusell Thailand Co., Ltd is internationally recognized for its proactive policies and fair working conditions, and is part of the UN Global Compact initiative.
Lifetime Warranty
We take pride in creating our products honestly and under fair conditions – and we stand behind them. All Pagalli wallets come with a lifetime warranty.


We need your support to secure our first commercial production run. Your contributions will directly help us with funding the booked production capacity at our partner's factory, material costs, supply chain and logistics.
Thank you for taking time to check out The Pagalli Project!
//Pagalli Team
Find This Campaign On