iCrowdNewswire - May 15, 2016
Canhe-Fit : The nutritional coach for pets
Help your pet to stay healthy !
Pour lire ce projet en Français suivez ce lien
To support this project in EUROS follow this link
If you would like to support our project without receiving perks, click here

Canhe-Fit is a small pendant attached directly to your pet's collar that interacts with our mobile app to determine optimal levels of nutrition for your pet.
In addition to regulating food intake, the app allows pet owners to track their dogs' or cats' exercise while also serving as a GPS, deploying social localization to allow the owner to easily locate their missing pet.

INTRODUCE
CANHE-FIT
THE SMALEST PETS' TRACKING DEVICE,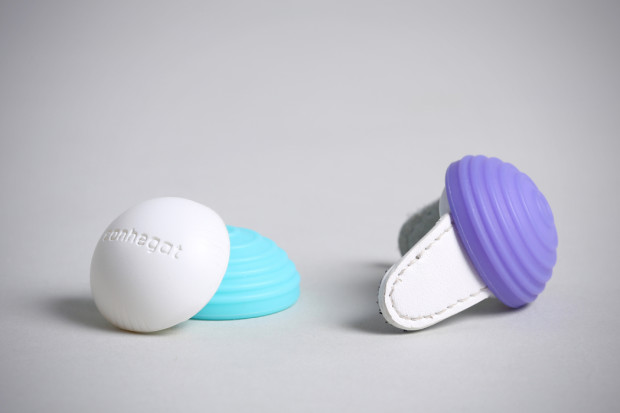 Personalize your Canhe-Fit by covering it with a silicon Canhe-Cap. Canhegat has selected five available colors : red, cyan, orange, violet and black. Our regular Canhe-Fit will come with the cyan and violet Canhe-Caps

Do you know exactly how much food, each of them, need?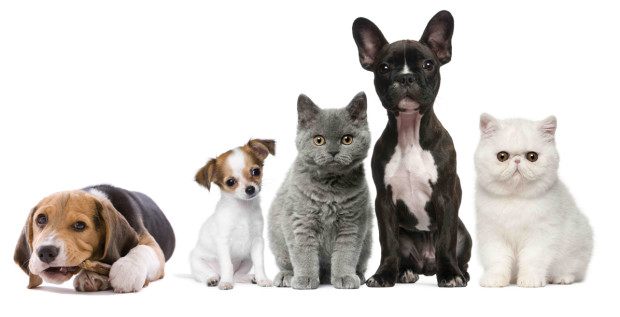 Levels of your pet's food intake should be optimized in accordance with your pet's breed, age, weight and behavior. Obesity is not just a human problem. From 20% in Japan to 50% in United States, cats and dogs are reported as overmeight or even obese in virtually every country worldwide.
Maintaining their weight you maintain their health!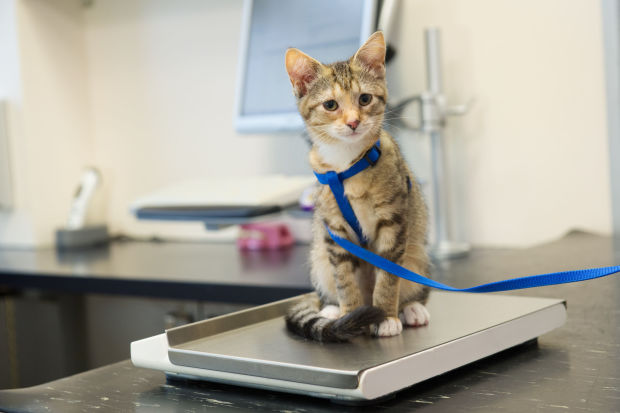 The most critical ingredient in your pet's health begins with how you feed them. Obesity reduces two years from a dog's life expectancy, and increases the risk of cancer, heart disease, diabetes, arthritis, and premature death by 50%.
Do you know which is the best pet's food formula for them?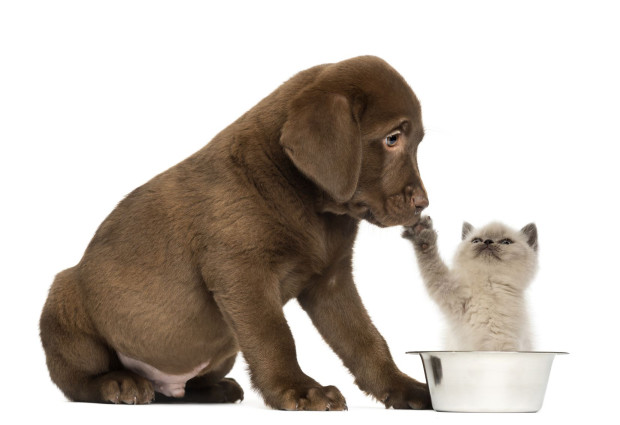 The better food, the longer your pet will live.
With thousands of pet food products on the market, it's difficult to pick the best option without spending lot of money for a specific diet.
SEEN ON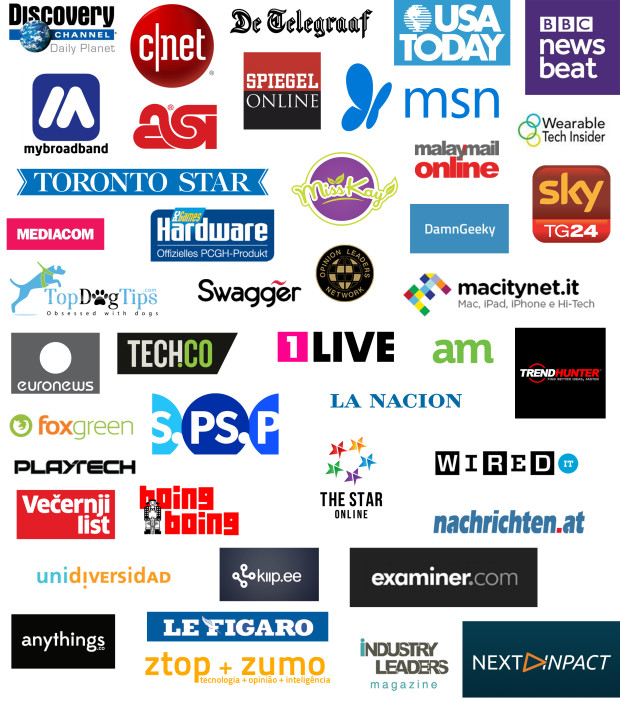 Canhe-Fit FEATURES
Feeding. The kibble too? Canhe-Fit tells you the right amount of food to give your pet. After filling the profil of your animal and picking the regular brand and formula of pet-food you give to your pet. Our application will tells you how much food you have to give to your animal according their weight, age, breed and activity.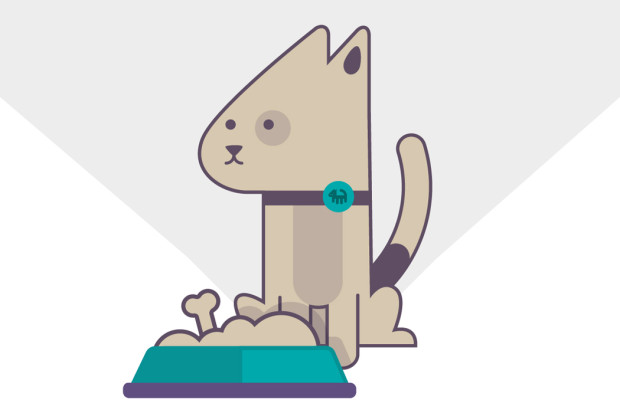 Activity. Is your pet lazy and sedentary? Athletic or a hunter? Canhe-Fit will tell you for certain. Our collar-attached pendant records the activity of your animal all day long. As soon as your pet approaches your phone, all the data will be downloaded and analyzed by our web-services and saved in our database.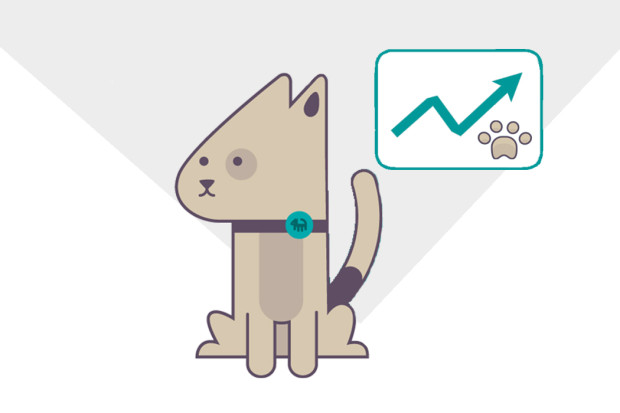 Ranking. Track the performance of other pet in your community to ensure that your pet stays at the top of the list. For those who like challenges or competition, we developed an algorithm to rank all the followed animals in accordance to their activities and the ways in which their owners cares for them.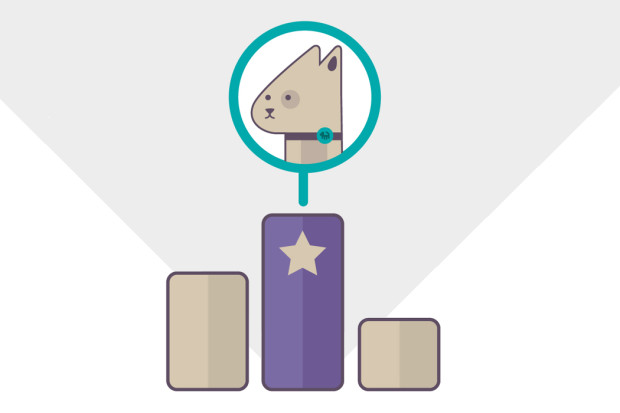 Lost Animal. Canhegat's community will help you find your faithful friend. If your animal is missing, simply press the "lost" button on our application and the entire community will be notified to help you.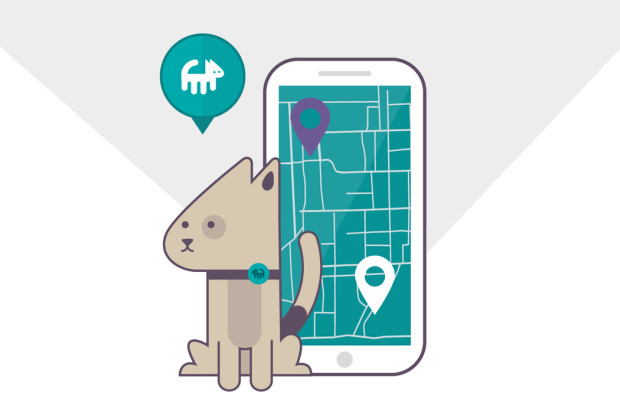 Veterinary Supervision. A dedicated web page is available to your vet. He will have access to the setup parameters of our computational formula to tune and personalize this formula to your pet. moreover he will have access to all the history of activity and feeding.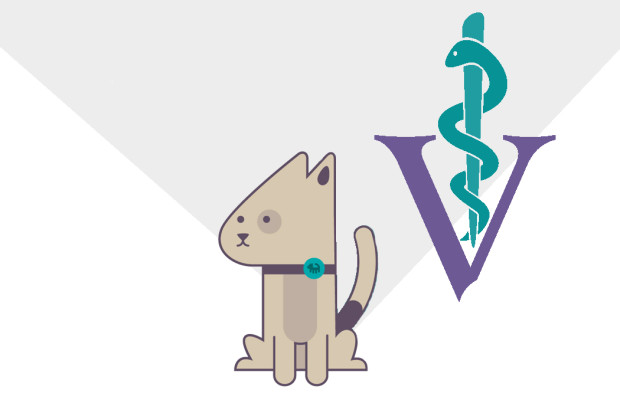 TECHNICAL SPECS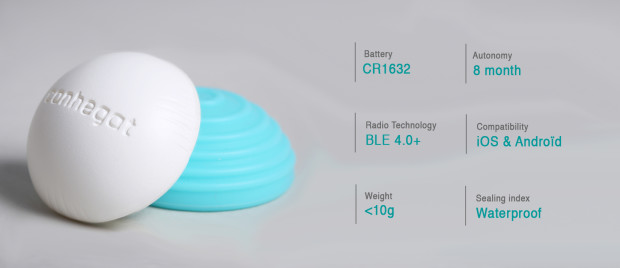 OUR STORY
We are two co-founders of Canhegat. We are animal lovers & Fan of sciences and cutting edge technology. At the beginning we just wanted to help other animals' lovers providing them clear and meaningful information through their smartphone using the latest IoT technologies.
PERKS
Feel free to contact us at contact@canhegat.com if you want your own custom perk
STRETCH GOALS


ADD-ONS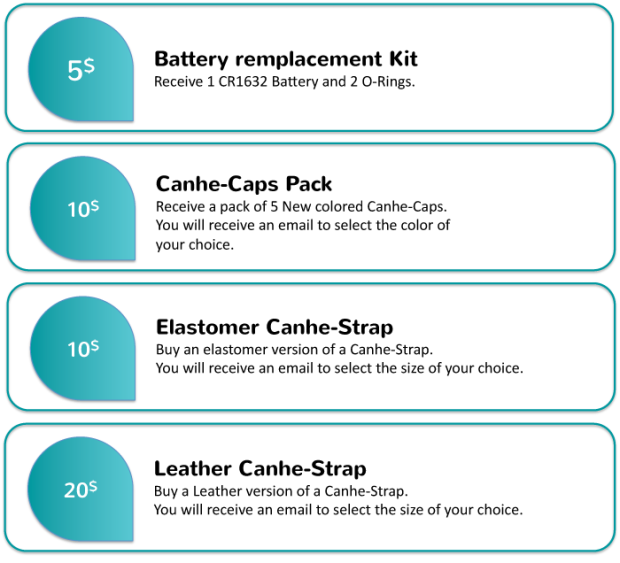 PROJECT TIMELINE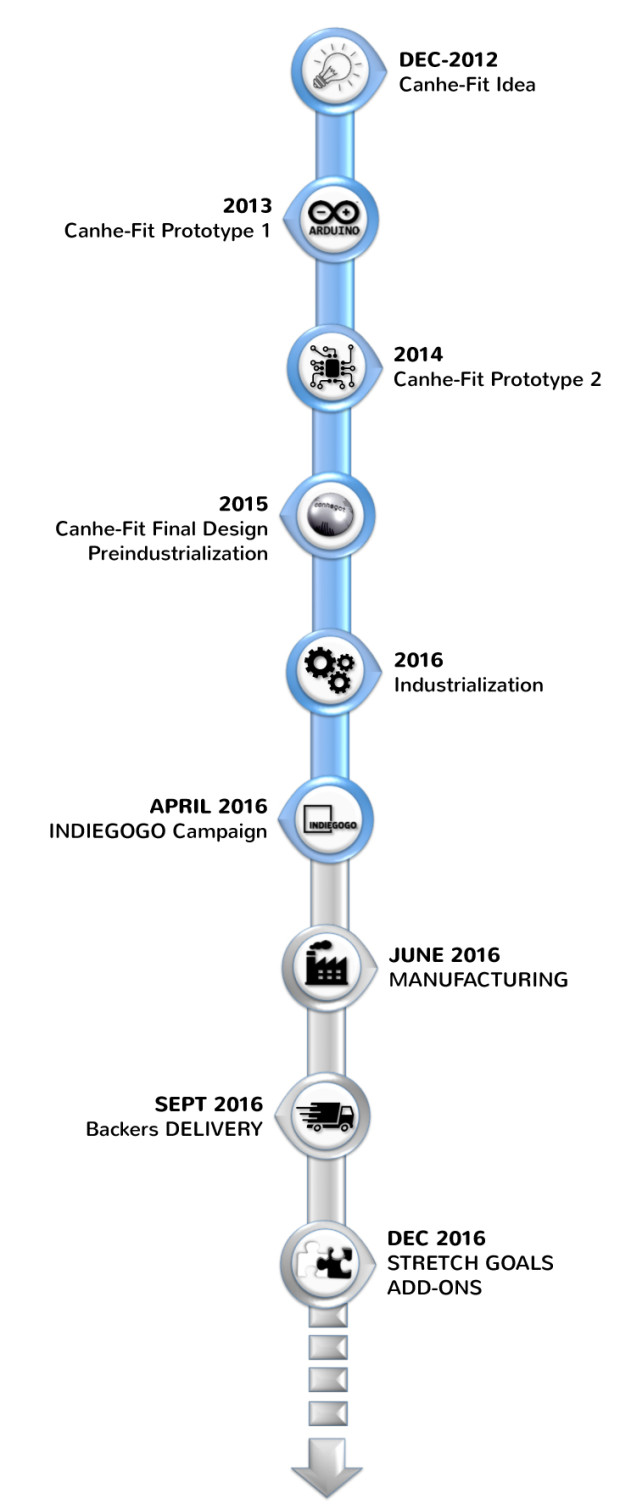 RISKS AND CHALLENGES
We already plan to launch Canhe-Fit whatever the result of this crowdfunding campaign. Nevertheless, all your support will determine how easily we will distribute worldwide the product to give every one the chance to have it. Moreover, the global amount of this campaign will determine how much people we will hired to maintain our database and develop new products for animals welfare and owners wellbeing.
With YOUR SUPPORT, we will create a team of expert to help you taking care of your pets nutrition.
OTHER WAYS YOU CAN HELP
Some of you just can't contribute, but that doesn't mean you can't help. You can simply tell us what you think about our product because your feedback, comments and suggestions matter for us. You can also talk about us, generate a word of mouth and share our project page using Indiegogo share tools, with your friends who will be interested in our product!
FAQ
Can I share my Canhe-Fit profile with other people?
Yes. You can share any Canhe-Fit profile with as many people as you want.
Can I use multiple phones with my Canhe-Fit?
Yes. The app is free and you can access your app account on multiple phones.
How many Canhe-Fit can one smartphone control?
You can control until 5 Canhe-Fit devices with your Canhegat App.
How long does Canhe-Fit battery last?
Canhe-Fit autonomy is at least 8 month running on a single battery.
Is Canhe-Fit waterproof?
Yes.
What is the range of Canhe-Fit ?
You can Scan a Canhe-Fit up to 330feet (100) in line of sight. This distance can be shorter depending on the environment. But because every Canhe-Fit you own connects you to the Canhe-Fit network, you can virtually track it anywhere. Anytime another user passes by your lost Canhe-Fit, they will update its position.
How durable is Canhe-Fit?
Canhe-Fit is very robust, built to handle all kind of shock and impact.
Is the Android and iPhone App free?
Yes. It's absolutely free and there are no additional charges whatsoever.
What kind of battery does Canhe-Fit use?
Canhe-Fit uses a common CR1632 watch battery.
What mobile devices are compatible with the Canhegat App?
iOS devices with Bluetooth 4.0 and running 8.0 or above, and Android devices with Bluetooth 4.0 and running Android 4.3 or above.
How does it connect to my phone?
Canhe-Fit connects to your smartphone via Bluetooth Low Energy.
What countries will you ship to?
All of them. We'll ship Canhe-Fit worldwide.
PARTNERS
to disseminate your commercial on our app contact us at contact@canhegat.com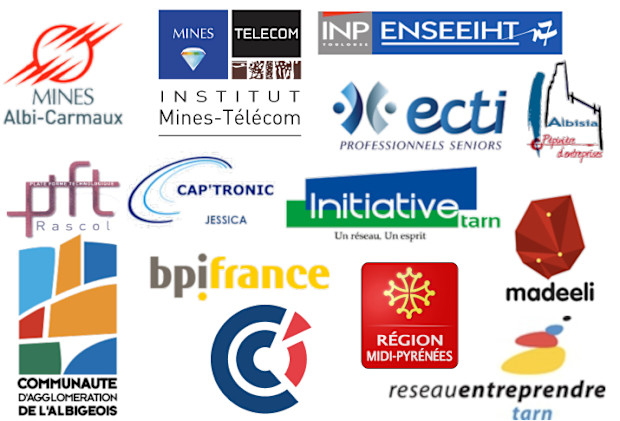 Find This Campaign On