iCrowdNewswire - May 14, 2016
MAGiO 1st One piece 2-in-1 Cable: Android & Apple
Micro USB + Lightning connectors in 1 plug. Also turns Android phone into backup charger.
MAGiO is the first one piece 2-in-1 cable for Android and Apple phones and tablets.

Instead of separate cables or adapters, one MAGiO cable can charge or sync both Android or Apple phones and tablets.
It can even turn Android phones into backup chargers!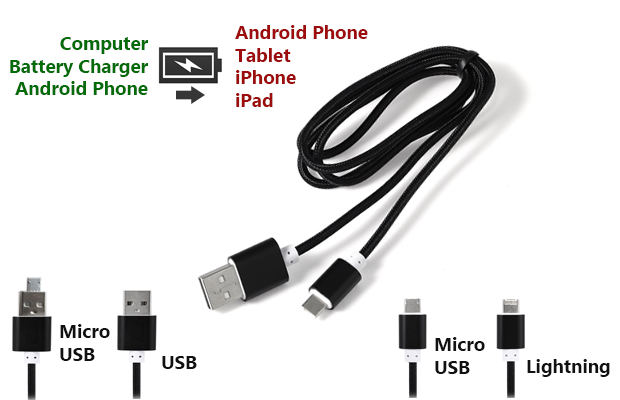 The 3rd generation design combines both micro USB and Lightning connectors in one plug – no add-on adapters needed.
Other 2-in-1 cables have Lightning adapters that do not always work with iOS updates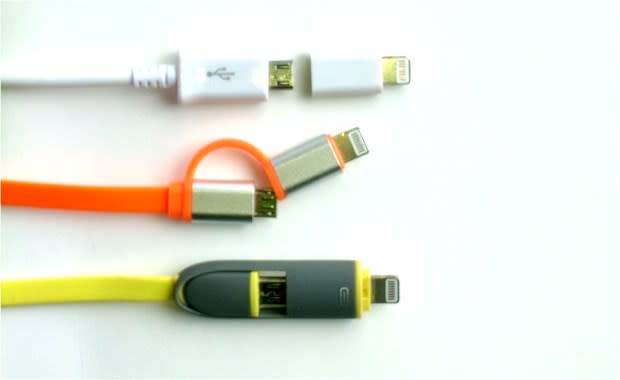 MAGiO works with wall chargers, computers, battery packs, and car chargers – for fast charging and data transfers.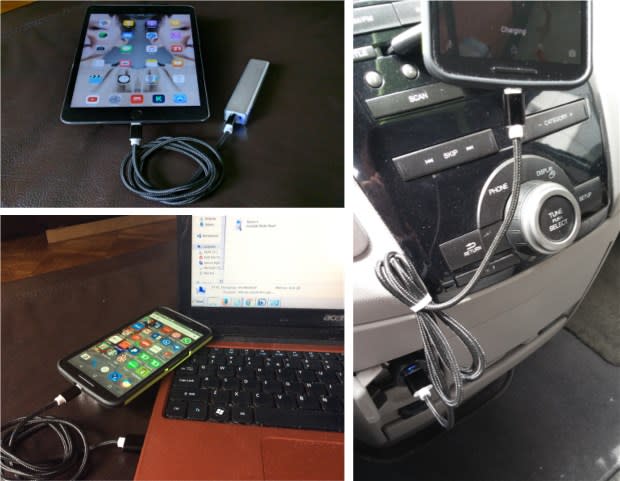 No Charger? No Problem!
MAGiO can also plug into an Android phone or tablet and use it as a backup charger to charge iPhone, iPad, and most mobile devices when no other power source is around.
iPad Mini being charged by Nexus 6 phone via MAGiO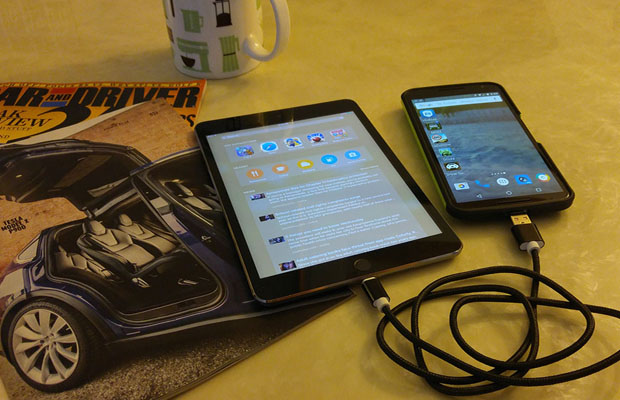 USB plug with included micro USB convertor draws power from Android phone or tablet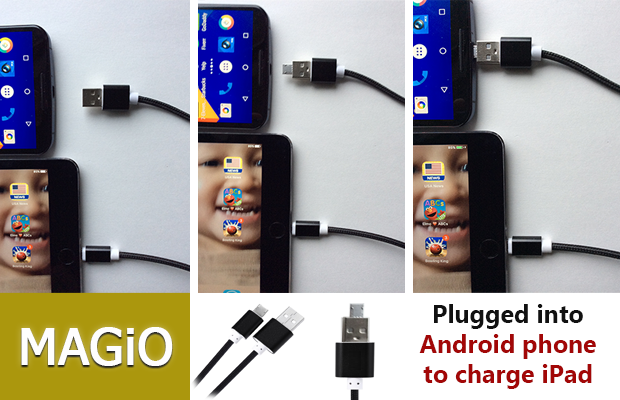 Apple iOS Compatible
We held off releasing MAGiO for a year until it has been tested with every version of Android and iOS updates to make sure that it will stay compatible in the future.
Nexus 6 running Marshmallow and iPad Mini running iOS 9.3.1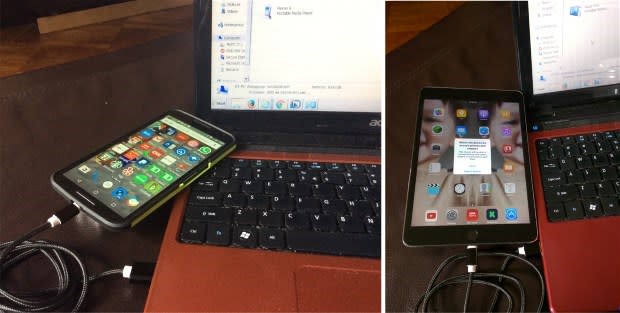 MAGiO – the social cable designed for sharing power anywhere.
1 meter (3 feet) long

Braided nylon cable

Solid copper wires

Micro USB + Lightning in 1 plug

USB + micro USB convertor (power source)

Black or white colors available (3 more w Stretch Goal)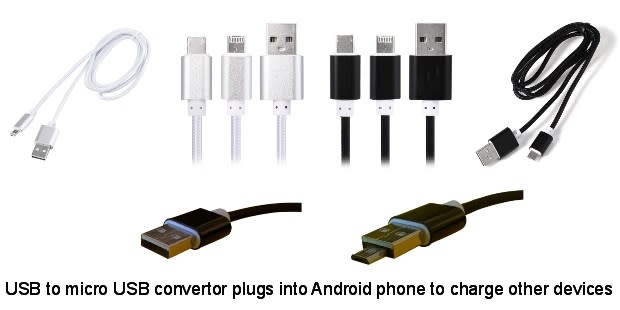 MAGiO Tech is based in Florida, with offices in Hong Kong and China.  Our primary business has been contract designing mobile electronics for other factories.  One of our recent designs was the "Magic" phone cable that was widely copied in 201
For the MAGiO cable, we held on to the design for ourselves and wanted to test it thoroughly before releasing it under our own brand.  We already have the mold and materials needed for an initial production run.  The first two colors to be available are black and white. 
We are here on Indiegogo to get your help to reach our stretch goal of $20,000 to add more colors: gold, pink, and silver.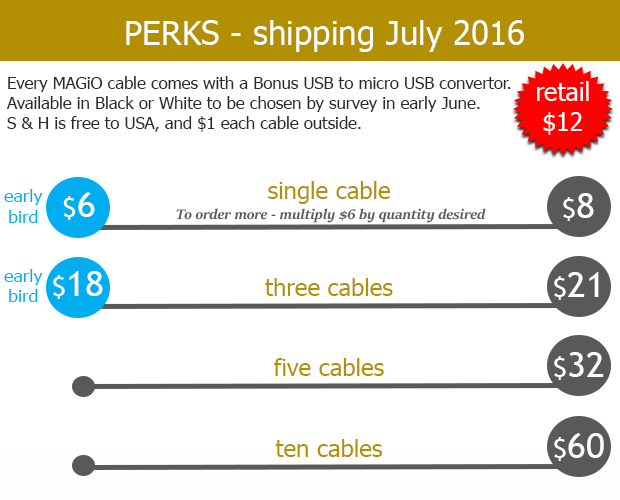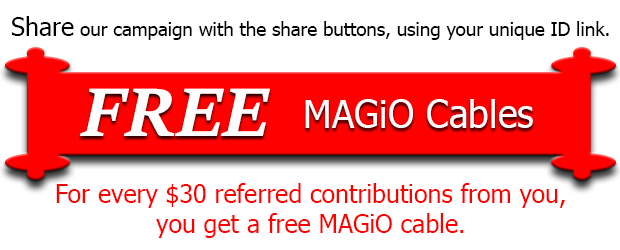 Timeline
March 2015 – MAGiO 2 sided connector designed

April 2015 – Prototypes made, testing starts

May 2015 to April 2016 – Molds, materials prepared

May 2016 – Indiegogo campaign

June 2016 – Survey and production starts

July 2016 – Shipping starts
Risks & Challenges
All the hard work's been done, and paid for.  We tested MAGiO vigorously for over a year to make sure that it would stay compatible with iOS and Android updates.
The July shipping schedule is aggressive and it's because we already have the materials for the black and white cables.  If we reach the stretch goal with your help, we would still be able to keep the same schedule for the new colors as well.
Find This Campaign On