iCrowdNewswire - Apr 26, 2016
Zoe Bands: Aiding Refugees & Spreading Compassion.
Zoë Bands: uni-sex bracelets created to provide aid to refugees while spreading compassion globally.
An Opportunity to Wear Compassion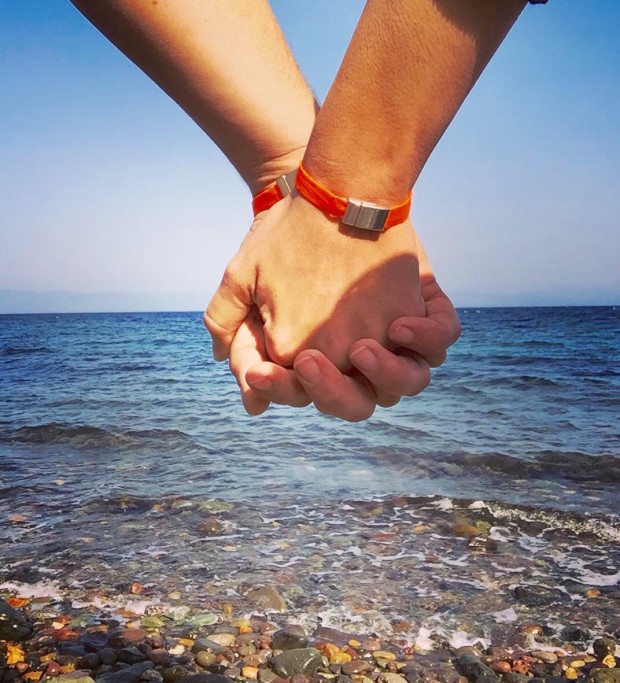 Zoë Bands are uni-sex bracelets made from the life vests refugees wear on their harrowing journey across the Aegean Sea from Turkey to Lesvos, Greece.
This venture was created so people could provide refugees with aid while simultaneously spreading compassion in their communities by wearing an intimate piece of the refugee journey.
All profit we generate (each bands costs us about $5 to make) goes directly towards purchasing the food, clothing and medical supplies the refugees so desperately need.

Our Story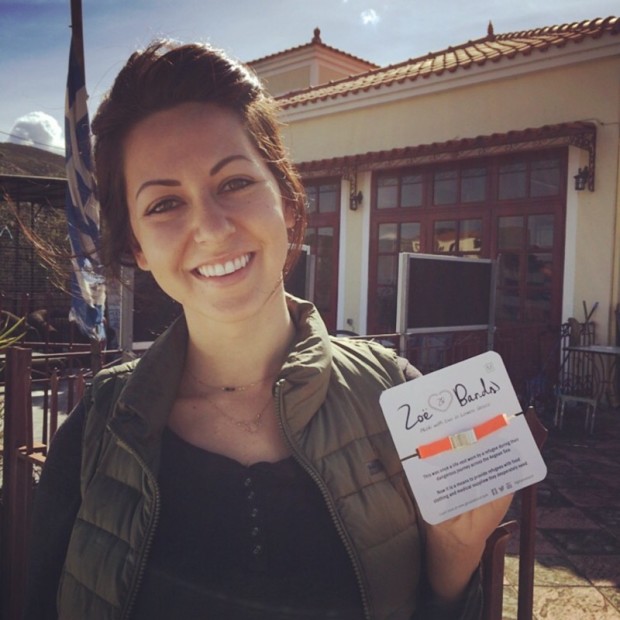 Zoë and I (Xander, co-founder of Zoë Bands) didn't head to Europe on a humanitarian mission. In fact, we originally set out to do nothing more than drink cappuccinos and see some sites in Italy. However, our trip quickly changed as we continued to learn more and more about the refugee crisis. We eventually decided to fly into Lesvos and volunteer.
As we spent time volunteering in clothing tents, forced to turn away those in need due to lack of donations, we decided to create a way for more people to support the victims of this crisis. We needed a solution that would allow funds to funnel towards those who need it AND spread awareness in the western world.
Zoë Bands is our solution.
You can read more about our journey in creating Zoë Bands here.

The Largest Humanitarian Crisis of Our Time
The fighting in Iraq, Afghanistan and, most notably, Syria has created the largest refugee crisis since World War 2. Among just Syrians, over 4 million have been forced to flee their country in hopes of sparing their lives.
Over a million war victims have decided to make the trek to Europe, with Greek island of Lesvos serving as the primary entry point. In the absence of aid and asylum from the global powers, money-hungry criminal organizations have begun operating dangerous smuggling routes that risk refugee lives while robbing them of their remaining life savings.
These people understand the dangers of this journey and are aware of the uphill battle that awaits them in Europe, and they still come. This lets you know how bad it must be for them back home and how much they need our support.
We included a short video below of what remains of once-bustling Homs, Syria for a glimpse into the reality they faced before fleeing.

A Thoughtful Process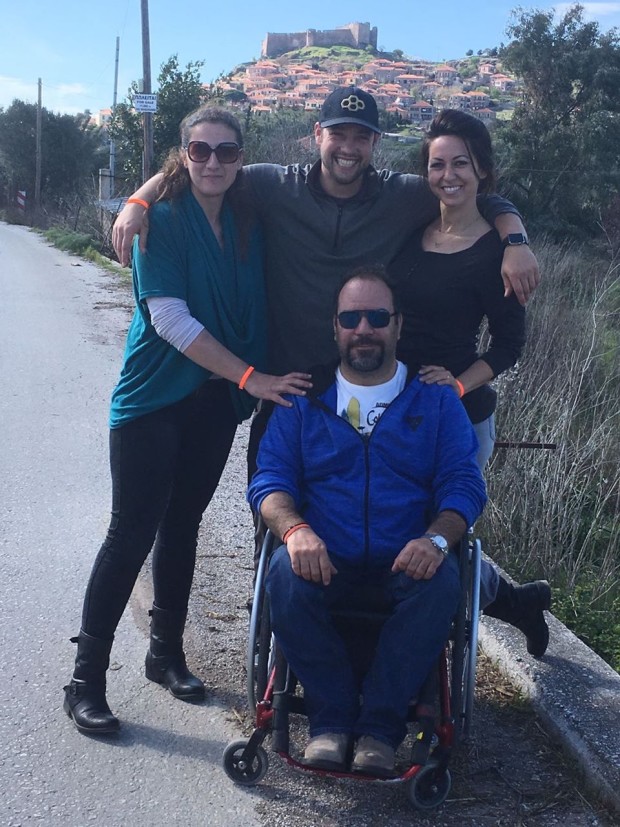 The effects of the refugee crisis is Lesvos have been devastating. The Greek economy was already in the midst of a severe depression prior to the influx of the victims of war that now come to the island by thousands everyday. In the face of this tragedy, the tourist industry, previously the largest driver of the Lesvos economy, has largely disappeared.
In spite of the economic repercussions, the Greek islanders have responded with amazing kindness, being nominated for a nobel prize for their efforts. In an effort to alleviate tension between the refugees and the Greeks, we've created a process that supports both people.
We Have Boots on the Ground – Two of our four founding members, Taxia Koskina and Vangelis Koutalianos, are Greeks living on Lesvos. It's important to have leadership that is on the ground and can react to rapidly shifting needs.
We Employ Locals – Zoë bands provide much need jobs by being manufactured in Lesvos by locals. Employees are given full time work and paid fair living wages.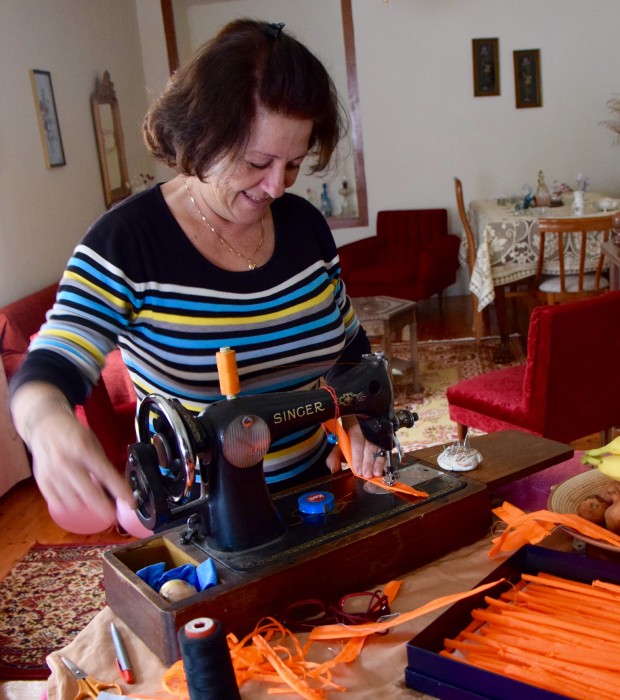 We Buy Local – All clothing, food and medical supplies is purchased from local shops and restaurants. We purchase products from many different locations in order to keep many local businesses afloat. By purchasing locally, we are also able to stretch each dollar further by avoiding shipping costs.
We're Restoring the Island's Beauty – For every refugee that arrives, a life vest is left on the shores of Lesvos. By up-cycling the life vests into Zoë Bands, we are helping restore the beaches to their previous beauty.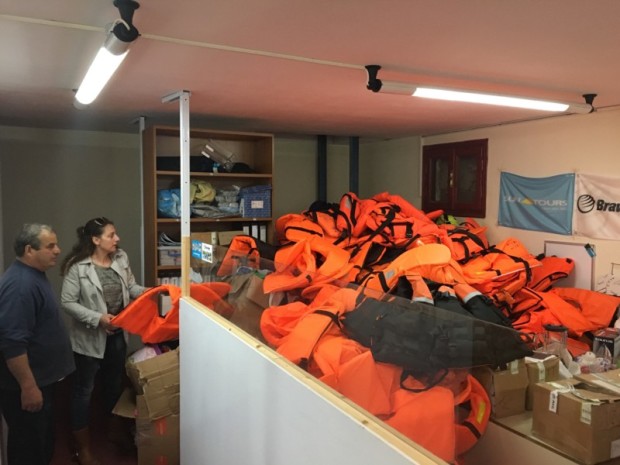 You Serve the Most Important Role: Spreading Empathy
At the end of the day, this project is about spreading empathy and compassion. We can't do that without you.
Zoë Bands stand out due to their unique material and bright color. People will ask you about yours. Every time you explain the history behind the band, you will be doing a service to those affected by this crisis.
You will be an agent of compassion across borders, religions, races and so much more. You will compel people to reflect on one of the earliest lessons we all learn: do unto others as you would have them do unto you. Perhaps you will even compel them to support those in need.

Risks and Challenges
By employing local seamstresses to do our manufacturing, we are able to create beautifully handcrafted products. However, it does not help us scale quickly, so there might be some delay in fulfilling orders if our project is a great success.
Our access to life vests is also not something we have full control over. Right now there is no shortage of vests, but future regulations or government action may dictate our ability to fulfill all orders with bands made from life vests. If we do run into this issue, we will do our best to create and provide you with an alternative band to honor your order.

The Bands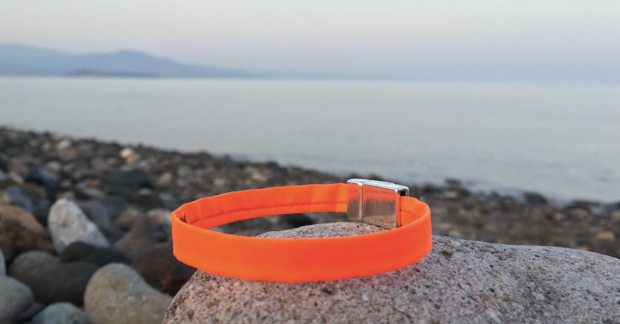 Our flagship orange Zoë Band sells for $20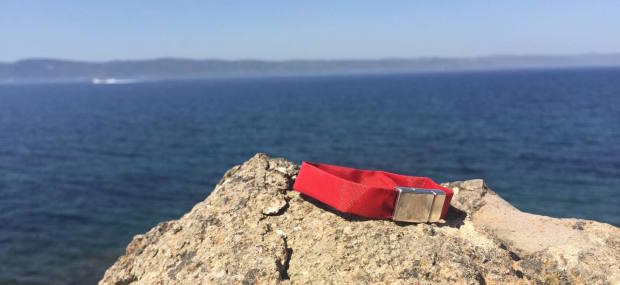 Our red Zoë Band costs $100. It is only available during this Indiegogo campaign.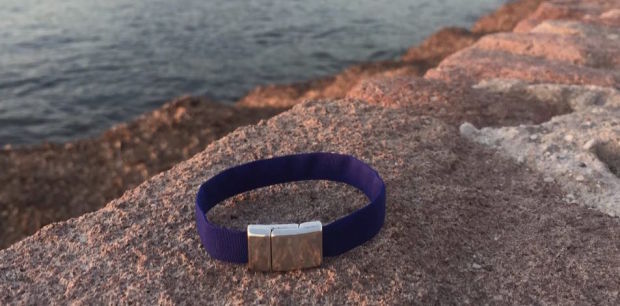 The $250 blue Zoë Band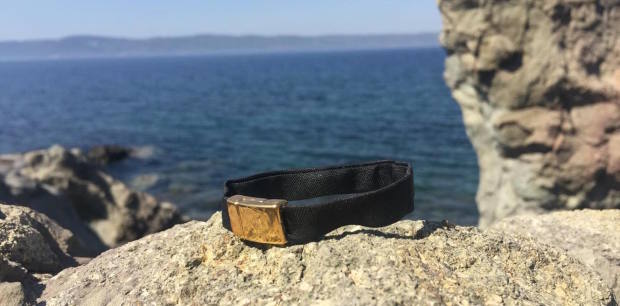 By purchasing a black Zoë Band, you will also be buying a once in a lifetime trip for two to Lesvos. Black bands sell for $10,000 and are exclusive to this Indiegogo campaign.

Spread the Word!
This project, up until now, has been fully funded by Zoë and I. We have no big budget for marketing, so WE ARE RELYING ON YOU TO MAKE THIS A VIRAL SUCCESS.
Please share this project!
Thank you so much for your consideration and support.
Find This Campaign On