iCrowdNewswire - Apr 25, 2016
Antbo: An Insect Robot Anyone Can Build
The World's First Insect Robot Designed for Anyone with An Inquisitive Mind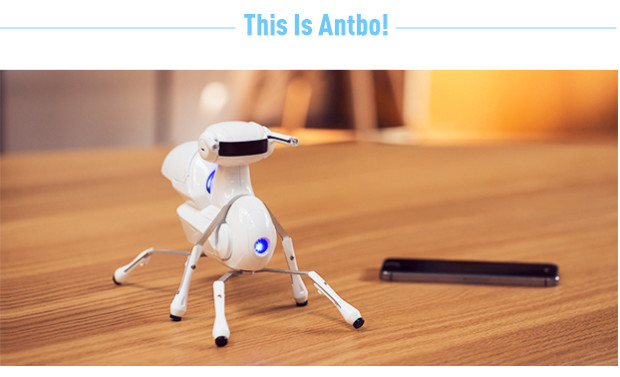 Antbo is an affordable, easy to assemble and fun to explore robot. Antbo takes less than an hour to assemble and will teach you the basic principles of robotics.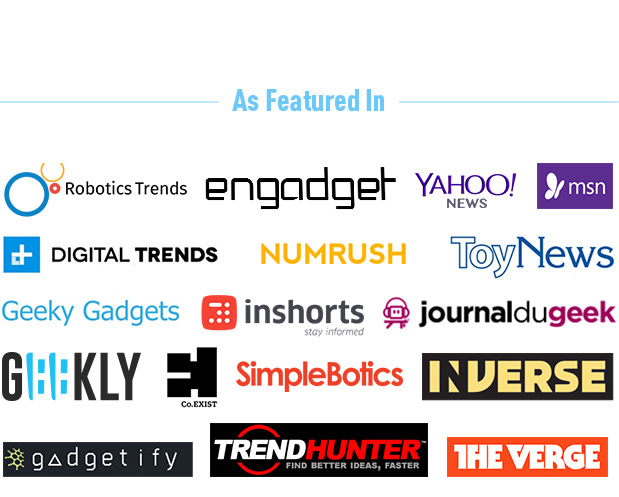 Antbo is designed for anyone with an inquisitive mind!

He is a great starting point for young inventors and people interested in STEAM education (science, technology, engineering, arts and mathematics).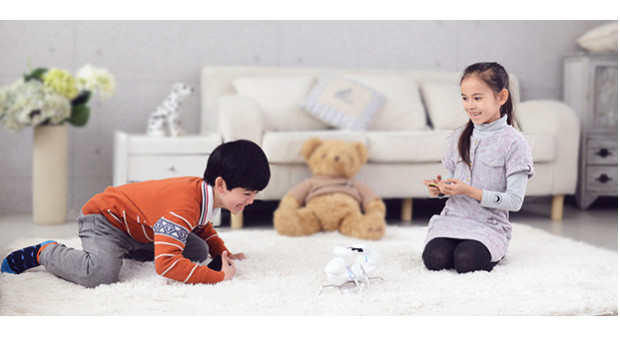 Even if you are not interested in these things, he is still a cool robot companion that you will have fun with!

Once he is assembled you can control Antbo using your smartphone, your own voice, or try "path control mode" where Antbo will follow the path you give him when you draw it on your Antbo app.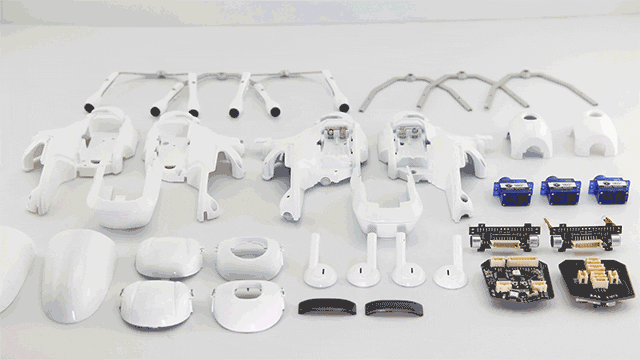 Robot assembling
Creating your own robot with Antbo kit, to provide a fun and intuitive experience to master basic robotic knowledge.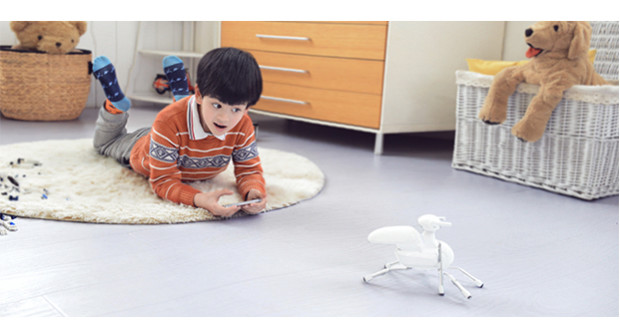 Remote Control
Control Antbo with your smartphone and make him do amazing things!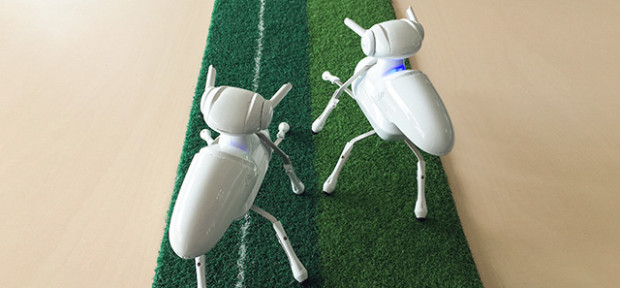 Compete With Friends
Control Antbo using your smartphone as a remote control, or try "path control mode". If you have more than one Antbo you can make them race each other or even fight!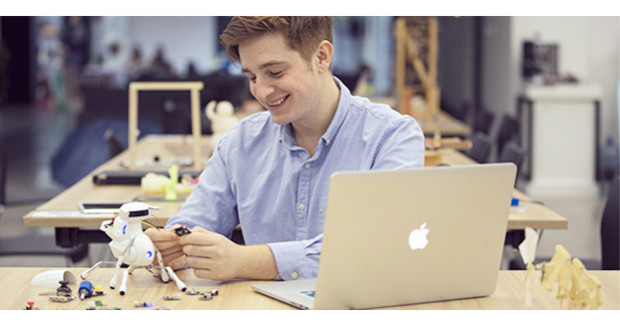 Robot Refit
Refit Antbo with extra modules and give him extra functions!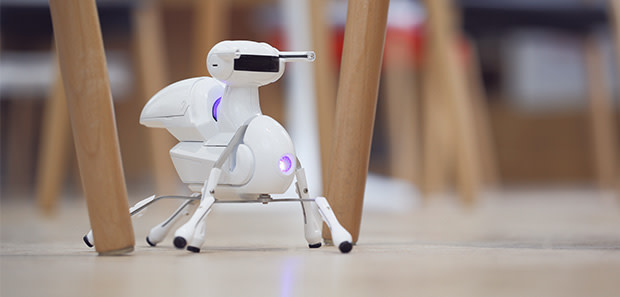 Exploration Mode
Antbo can perceive and explore his surrounding environment by using his neuronic system to think and react to stimulus.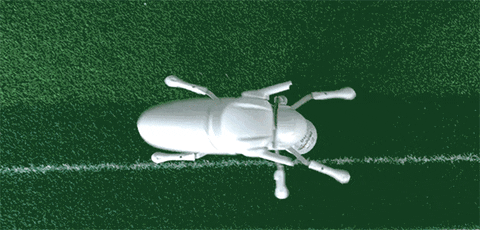 Play Golf
Antbo can play golf using path control mode. Get your friends over to play some robot golf!

Antbo is programmable. He can enhances your programming mind. Use a range of programming platforms to hack Antbo and make him truly unique!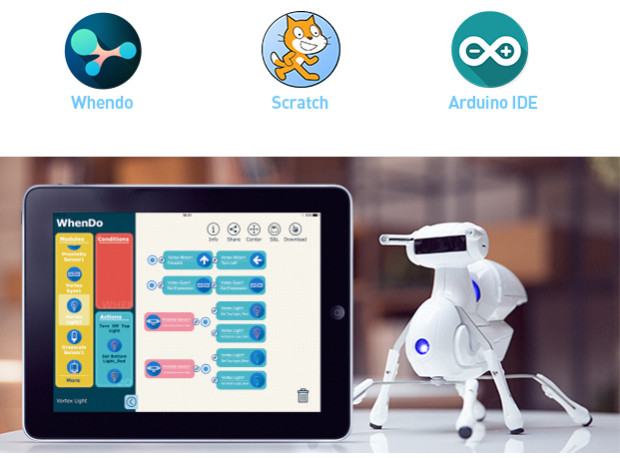 WhenDo
DFRobot's own visual programming iPad app that teaches people to code with user-friendly code blocks. Upload code to Antbo via Bluetooth; no messy wires needed!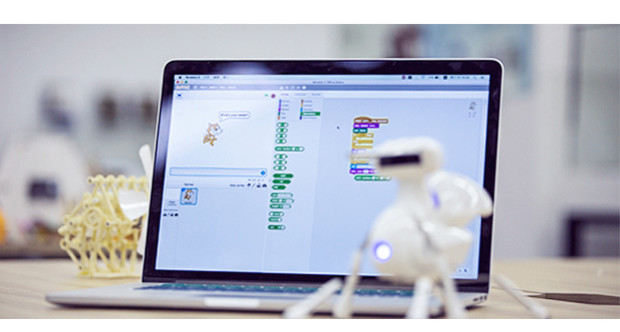 Scratch
Scratch is a free visual programming language used by students, scholars, teachers, and parents to provide a stepping stone to the more advanced world of computer programming.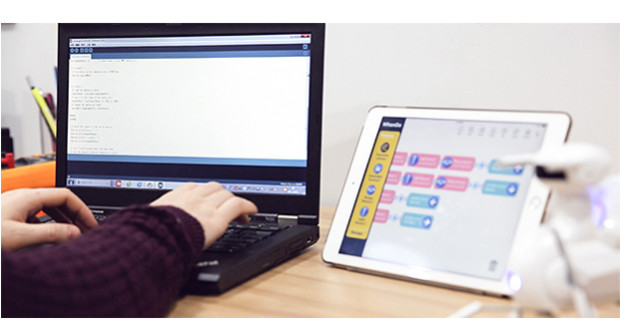 Arduino IDE
The open-source Arduino IDE makes it easy to write code and upload it to Antbo. Based on Processing and other open-source software.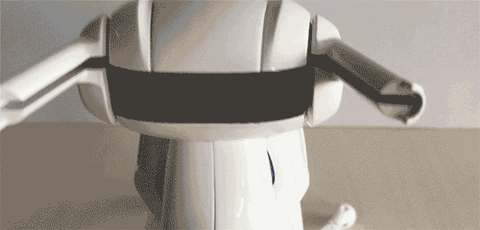 Robot Bowling
Program Antbo to search for a target and when he finds it he will knock it down! Get some fun with Lego or other toys as targets!

Antbo has limitless creative potential. Expanding sensor modules, role playing, and creating obstacle, puzzles and maze running games.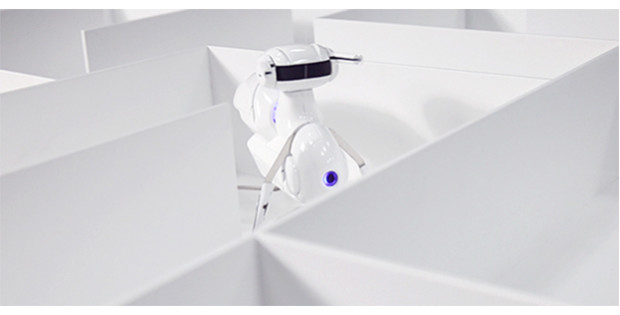 Amazing at Mazes
Antbo is clever! He can use his sensors to find his way through even the most complicated maze!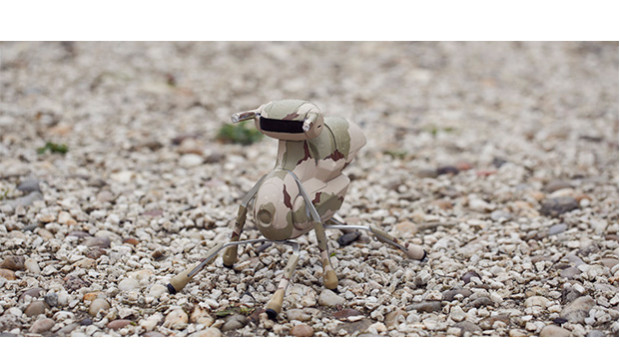 Customizable
Paint your own patterns on Antbo's shell and make him your own.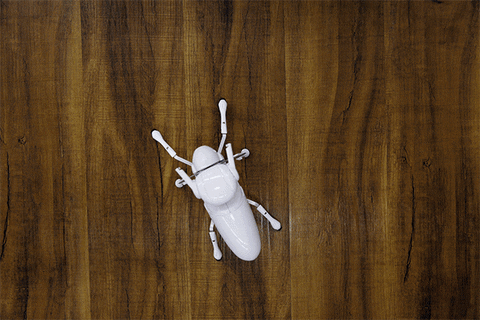 Expansion Sensors
Upgrade Antbo with different sensor modules and program him with WhenDo, Scratch or Arduino IDE.
Melty Antbo
If you add a temperature sensor expansion to Antbo he will sense changes in ambient temperature. He will warn you when the temperature is too high for him and try to find somewhere cooler!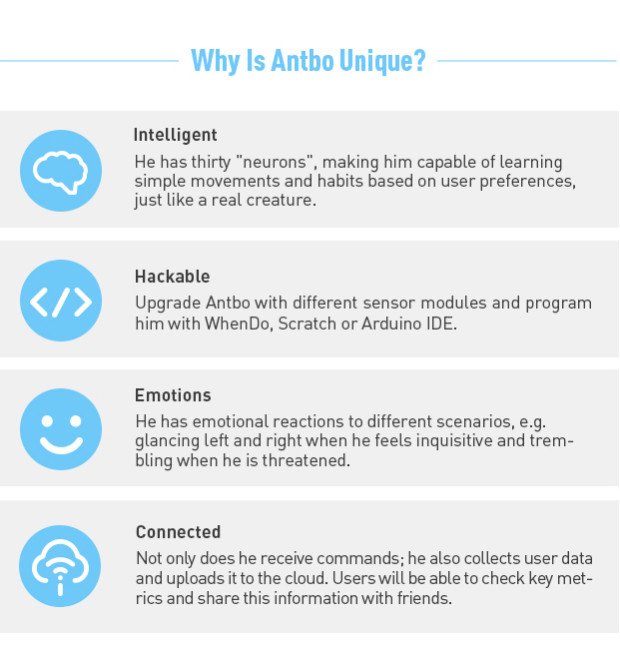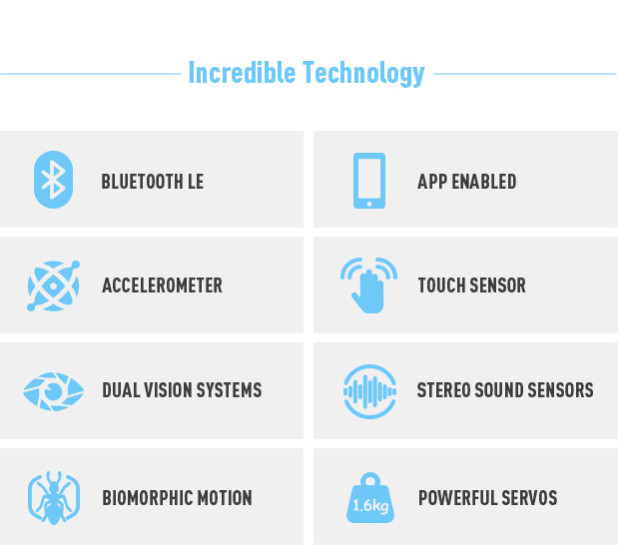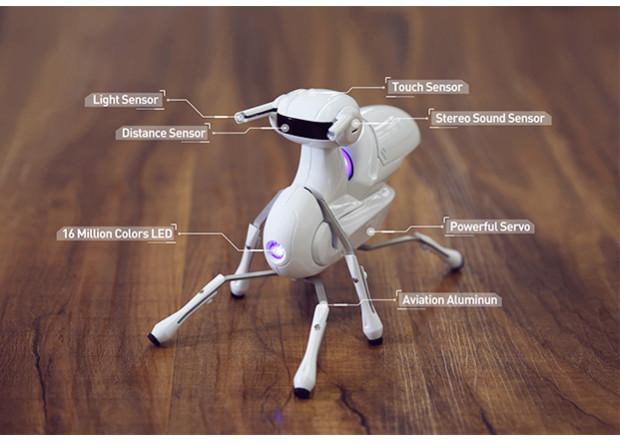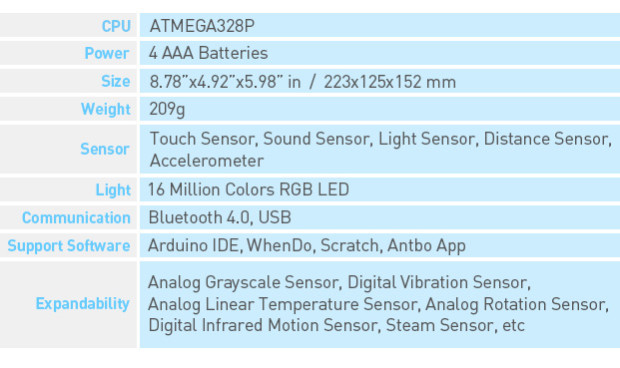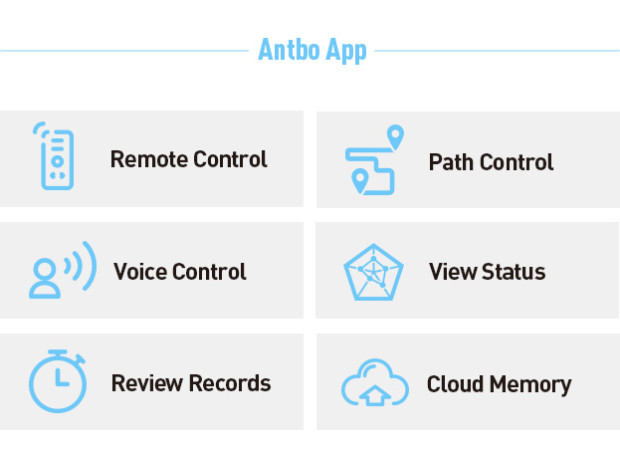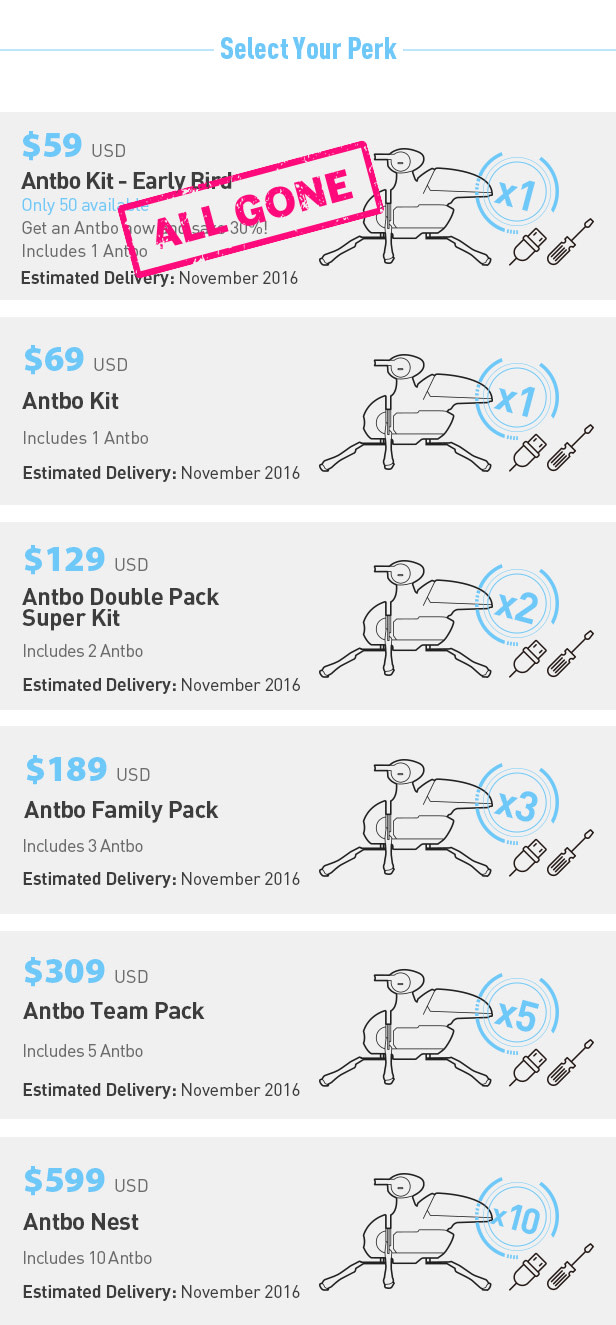 An educational, easy-to-assemble robot anyone can adopt. Get your Antbo today!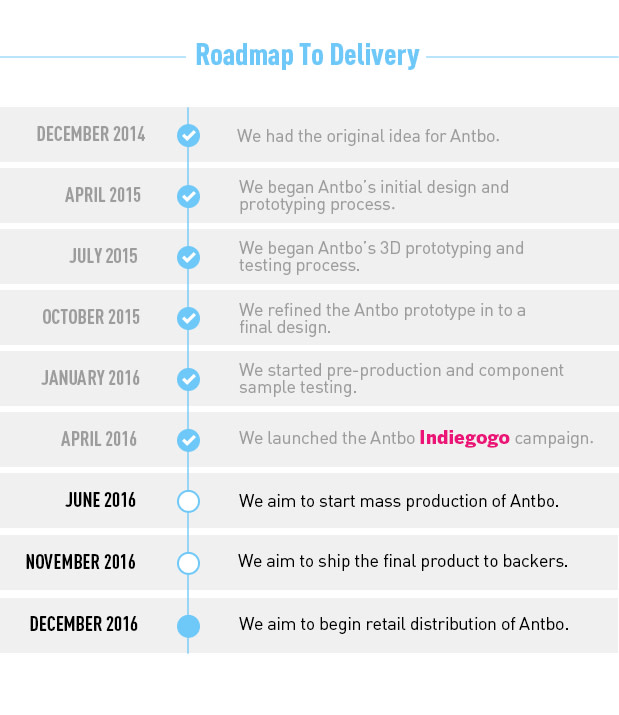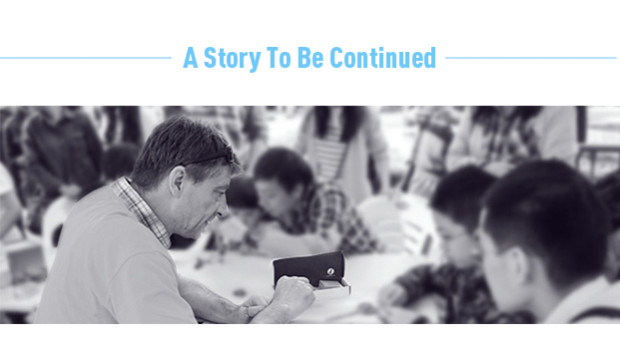 Lutz Michaelis, Technician, Fisherman, Truck & Bus driver, Computer Scientist, Translator, Father, Robot Engineer, Creator of Insectbot Mini & Insectbot Hexa (early prototype of Antbo).
Lutz had been dedicating himself to the maker community since 2011. Before joining DFRobot, he was a core member in Letsmakerobots and Xin Che Jian, the first hackerspace in China. In 2011 he designed Insectbot Mini and Insectbot Hexa, two beginner robotics kits that had been appreciated across the globe.
It was May 17th 2015 when Lutz didn't wake up on that Sunday morning. But his spirit and love of robots has been inspiring us ever since. Antbo will never be real without his efforts, and the story of Insectbot will always go on. We will donate a part of the total fund raised to Lutz's family in Germany, and we are really grateful to every little support of yours.

We are focused on delivering all pledges in a timely manner, however, as with any product that involves complex manufacturing, production delays could become an issue. We will focus on keeping our backers always informed and mitigating any potential delays.
We have an extremely experienced team that has been delivering on both physical and digital products across the globe for years. This experience will help us identify potential issues we face early and apply the appropriate recourse. Thank you for your support and we hope you love the product as much as we do.

Who is Antbo for?
Antbo is designed for anyone with an inquisitive mind! He is a great starting point for young inventors and people interested in STEAM education (science, technology, engineering, arts and mathematics). Even if you are not interested in these things, he is still a cool robot companion that you will have fun with!
What's the size of the Antbo?
8.78"x4.92"x5.98" in / 223*125*152 mm
What's the net weight of the Antbo?
209 g
What type of batteries do Antbo use?
The Antbo use four AAA batteries.
Does Antbo warn you when the battery is low?
Yes, once it's below 10%, the light will flash red, and you can always check the battery status in real time inside the app.
Is Antbo water resistant?
No, Antbo is not water resistant.
Can I use smart phone to control it?
Yes, you can use the Antbo app on your smart phone to control Antbo. Feel free to download it from the iTunes App Store.
What's the controlling distance?
15 meters without walls or barriers.
Can Antbo store data?
Antbo can store data on the cloud.
Can you program a driving path, or is it only from your manual driving?
You can program Antbo to walk straight and turn left/right/around, etc.
Can Antbo store the code?
You can save your codes as projects in the WhenDo app on the iPad.
What's the next step in coding?
The logics of many programming languages are similar, learning WhenDo with Antbo is a good start. Once you master the WhenDo language, a good foundation based on WhenDo, you can learn any other programming language with more ease.
Where can I use Antbo?
Antbo can be navigated on almost all hard surfaces, except hairy, furry or very rocky ones.
How is Antbo different from other coding robots?
Ÿ With Antbo's rich, intuitive features, he teaches coding with fun and games.
Ÿ Antbo is completely customizable: his modern design offers different looks and feels to cater to varied taste.
Ÿ Antbo is expandable and supports accessories and other sensors.
Ÿ Antbo offers good cost performance.
What does each Antbo kit or pack come with?
Antbo comes with a USB cable and a screwdriver. The "double pack" comes with two modules, while the "family pack" comes with three and the "team pack", "nest pack" come with five and ten Antbo.
Why back now?
By backing now, you'll get to own one of the very first Antbo off the line. Your feedback, thoughts, and ideas will help shape the future of Antbo – and you get to be a pioneer for the future of robotics. You'll also get access to exclusive discounts and prices – great discounts that we'll never offer again
I ordered the super kit, but I would really like the family kit or team kit. Can I upgrade my perk?
Sure thing! Any perk claimed during the campaign can be upgraded to a higher priced perk before the campaign ends. Instructions for doing this can be foundhere.
Where will you ship?
Antbo will be shipped worldwide. International shipping charges apply.
When will I receive my Antbo?
We will start shipping around November, the early-bird backers and distributors may receive the products before anyone else.
Can I get a refund?
Any backer can get a full refund on their contribution during our campaign. Instructions for doing this can be found here.
If I have other questions, who should I contact?
Please contact Antbosupport@dfrobot.com, we will get back to you within 48 hours.
I'm having trouble claiming a perk. What should I do?
We're sorry to hear that! If you're having trouble claiming a perk, please email support@indiegogo.com. One of their payment specialists will respond to your request within 24 hours.
Find This Campaign On