iCrowdNewswire - Apr 20, 2016
Ziro: World's First Hand-controlled Robotics Kit
Ziro is the world's first robotics kit that is controlled by your hand.



Ziro lets you design, build, and animate your robotic inventions, control them easily with the lift of a finger or a flick of the wrist. Made for robotics enthusiasts and creative newbies alike, Ziro is the perfect platform for bringing your 3D creations to life.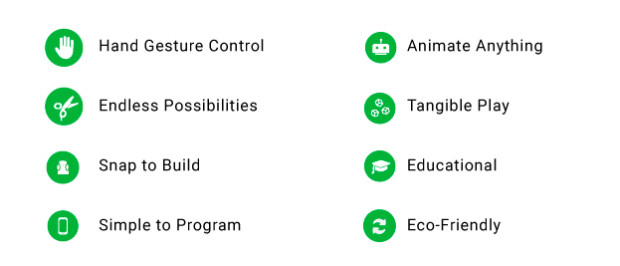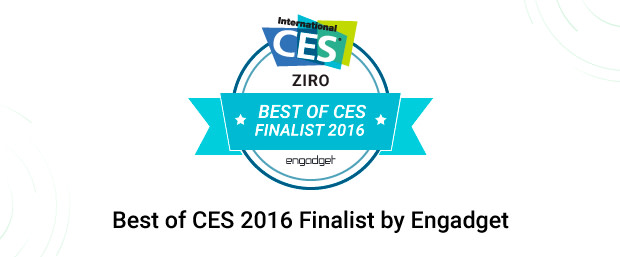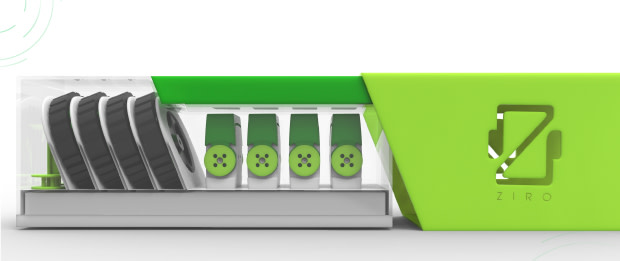 Ziro is a robotics kit that you build yourself. It's simple, fun, engaging and anyone can use it.
Ziro is modular, made up of individual mechanized motors that are controlled by a wireless connected smart glove.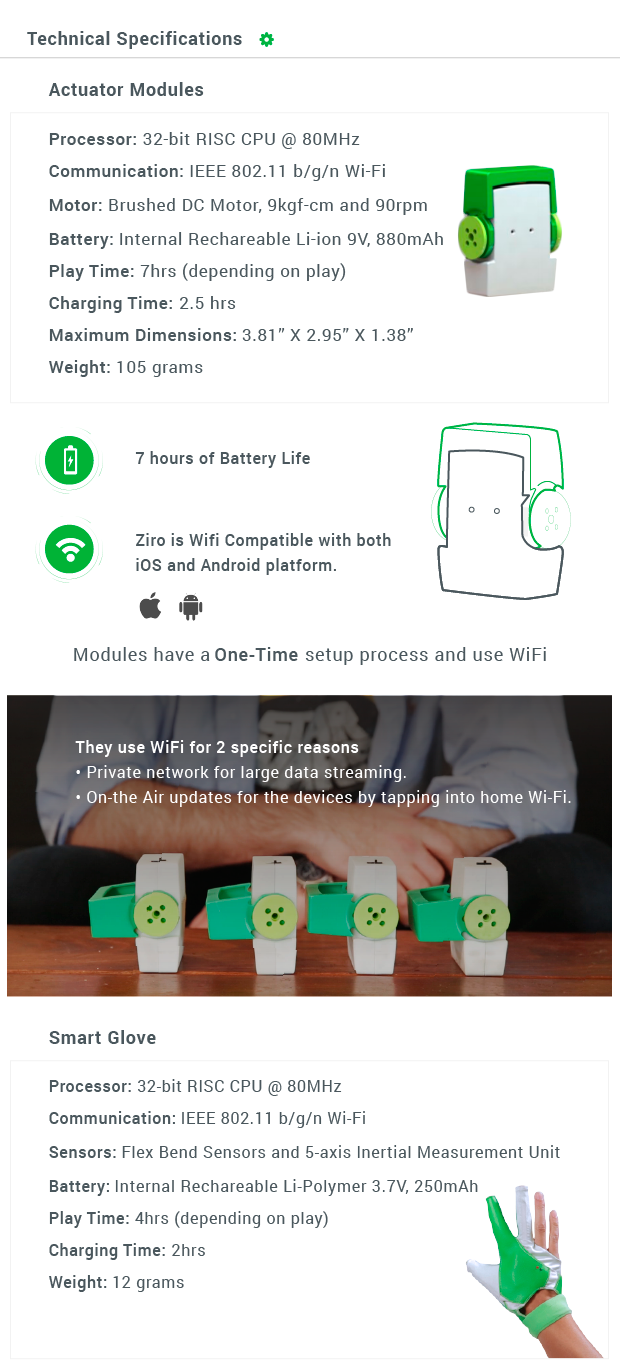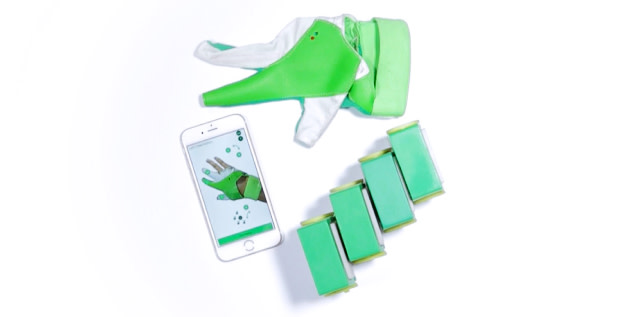 Get started using our pre-made kits or assemble your own personal designs. Ziro's modular design enables free-form robotics construction, allowing you to build virtually anything.
Ziro enables building robots using non-plastic and eco-friendly materials such as cardboard boxes. Put your Amazon boxes to good use!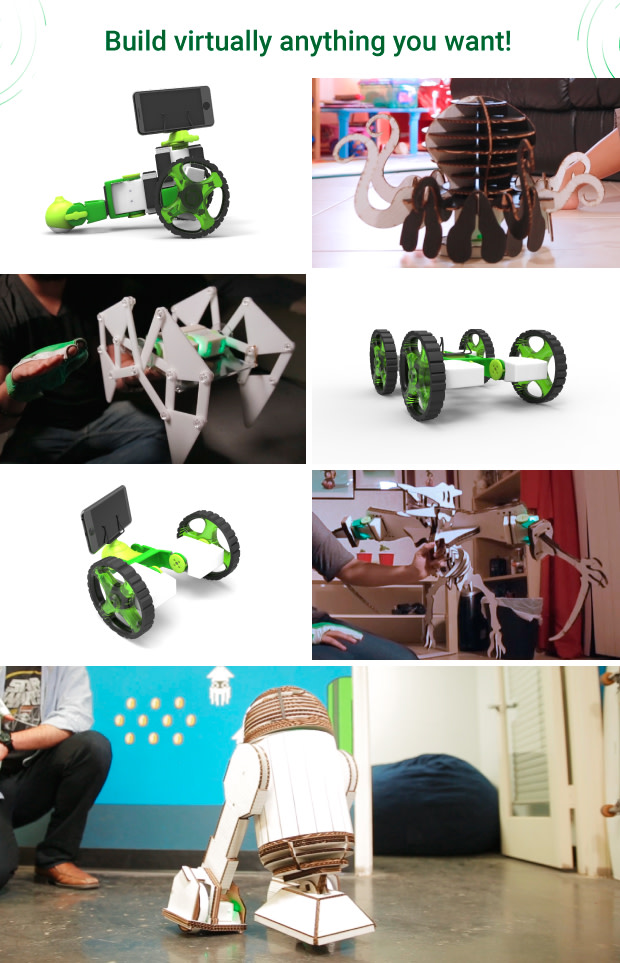 ATTACH THE MODULES
Modules can be animated in a hinge or 360º rotational movement, adding versatile dynamic movement to your robot. Attach your modules to any material and see your creations come to life. You can even use them with 3D printed designs, store-bought toys, or virtually anything that you want to bring to life.



CONFIGURE WITH ZIRO'S SMART PHONE APP
Use the smartphone app to configure the modules using the pre-made programming templates or input your own custom commands.
Use Ziro's free smartphone app to pair hand gestures to the movement of each module. Once connected, your smart glove movements will animate the modules.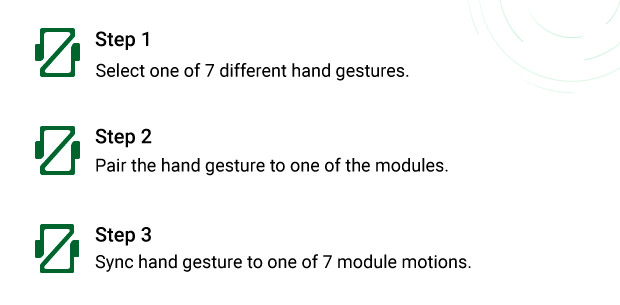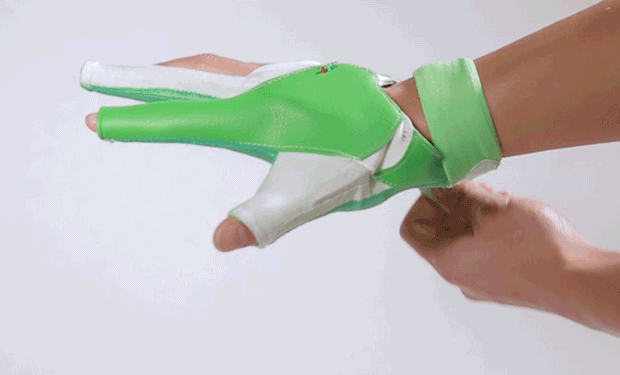 CONTROL WITH SMART GLOVE
Animate your robot using hand gestures synced to the smart gloves, no coding necessary. Control your creations remotely using the Ziro smart glove. Your hand gestures send commands to the modules so that when you move, they move.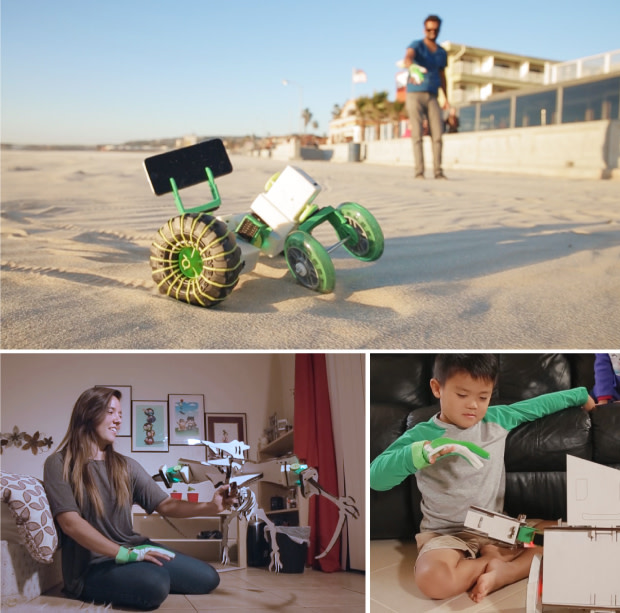 Ziro is for anyone who wants to start creating using technology whether you're a robotics enthusiast, an aspiring superhero, evil genius in training, curious student, or someone looking to expand their creativity.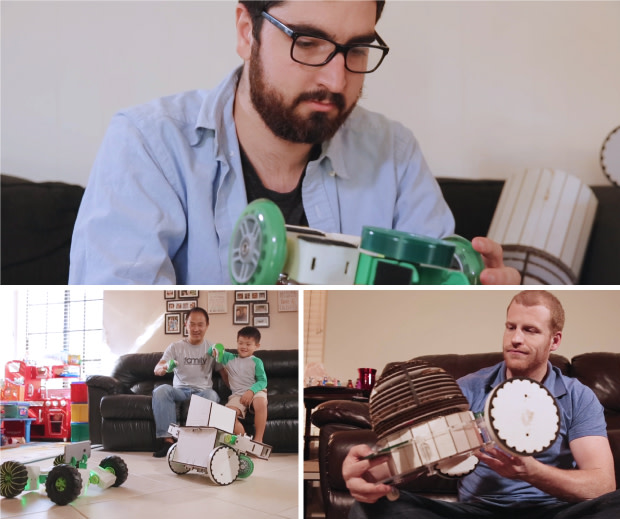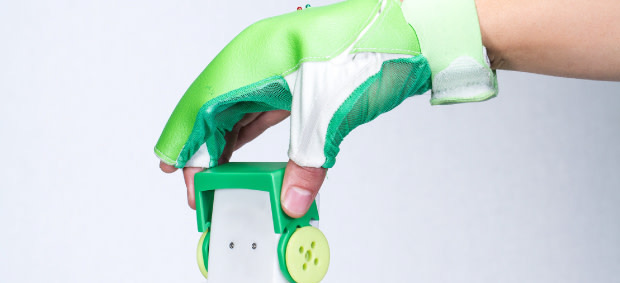 While Ziro is programmed using a mobile phone, it enables the user to build real-life objects with their own two hands, and then control with one.
We live in an age of "Screen Zombies", a generation that is glued to the screens of their mobile and electronic devices wherever they go. Ziro removes the screen giving you the most natural user interface, your hands. Connect with your robotic creations and tangibly reach out and interact with the world.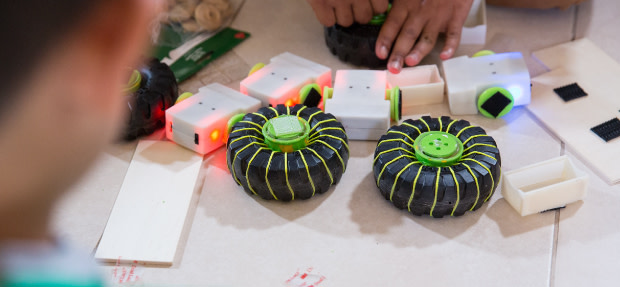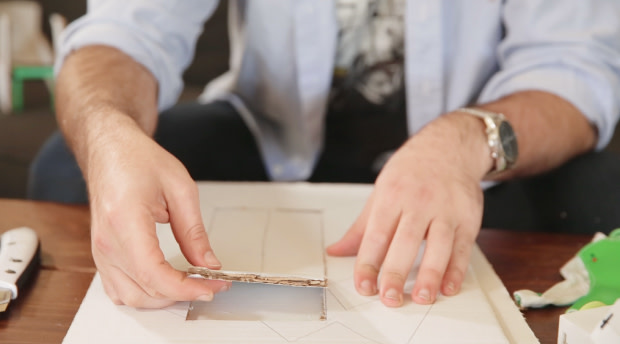 When making and playing with Ziro, students learn the fundamentals of engineering, physics, and design.
Education has become so hyper focused on results that it no longer cares about the process and the experience of learning. Students should be in a safe environment where they can make mistakes and learn from their failure without reprimand.
We believe in the concept of failing forward, where failing should be seen as a part of success. Failures are opportunities for creative problem-solving, reflection, innovation, and growth.




Try out big ideas on a smaller scale. Ziro allows you to build, test, and iterate constantly.
When something doesn't work as intended, you can re-design and rebuild as many times as you want until you succeed.
Ziro enables building robots using non-plastic and eco-friendly materials such as cardboard boxes. Put your Amazon boxes to good use!


Ziro's story begins in the fall of 2013, when we sat down and ideated on how to control physical objects with your hand gestures. This led to the idea of creating a hand controlled modular robotics kit. By early January 2014 we created the FDM prototypes. These were basic 3D printed prototypes that were a proof of concept. We created 8 of them. The electronics inside were all off the shelf components, which we hand soldered and packaged in big black box.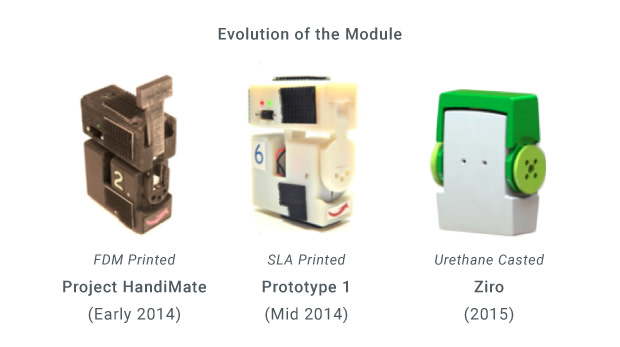 We wanted to explore more with the electronics so we 3D printed another set of modules and fitted with new electronics. We also improved our firmware which was now faster and efficient. Later we conducted studies among 150 users to evaluate the new kit. Thus by Jan 2015, we completed the development of our second batch of prototypes. We got them SLA printed to get a better sense of the mechanical stability of each module.

Finally after Jan 2015, Ziro went under complete transformation. We started developing the kit as a product with the intention to commercialize it. This involved evolving our research prototype into actual product users will love! The modules then went through a Industrial Design cycle where we paid special attention to aesthetics and functionality of the design. All the off-the shelf electronics were converted into a small 2cmX5cm PCB. Thereby redefining the design and form factor of the module. The current state of module design constantly evolved over 2.5 years.


The glove went through a similar design cycle over 2.5 years. When we started out, we got a winter glove from Supermart, tore it open and slid in our sensors. We then printed a casing of the same FDM material and prepared a large box which housed all the electronics. This box sat on the top of the hand and housed all our hand soldered electronics. This was Jan 2014 and it was prototype 1.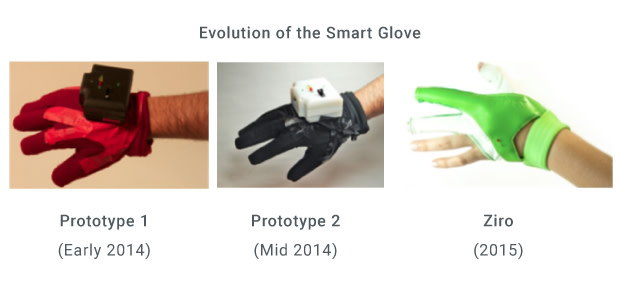 Our second prototype was more about cleaning up the firmware. We got a better fitting and better looking glove, prepared the same electronic box which housed our off-the -shelf electronics. We later conducted studies with this glove and tested our system out with 150 users. By Jan 2015 we finalized our firmware and system architecture.


Finally after Jan 2015, we got a fashion designer to help us with the ergonomic and aesthetic design of the glove. She came up with around 60 design options from which we selected the current one which we loved! In parallel we were woking on shrinking the electronics from the big box into a small 5cmX7cm PCB. The glove we have right now has electronics which is barely noticeable. Finally Ziro glove was ready for prime time!
We paid special attention to the color scheme of the kit. Our learning sciences advisor gave us expert advice on green and white combination as it is a very gender-neutral scheme. It appeals equally to both boys and girls. Also this color scheme projects more energy to the user.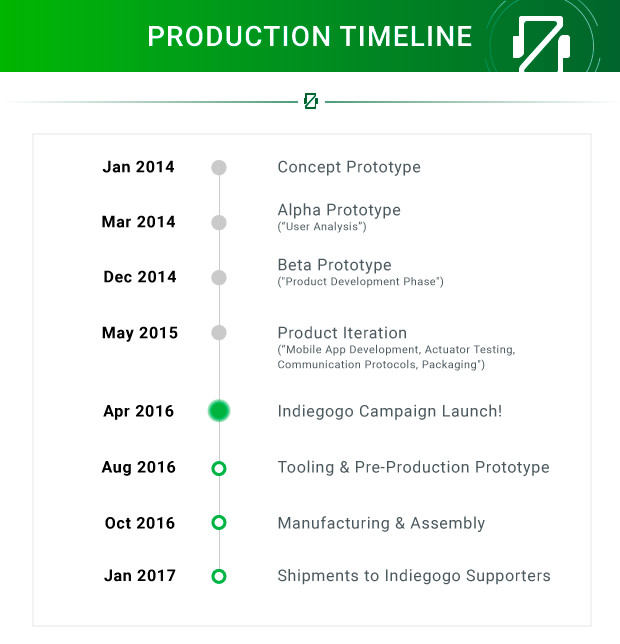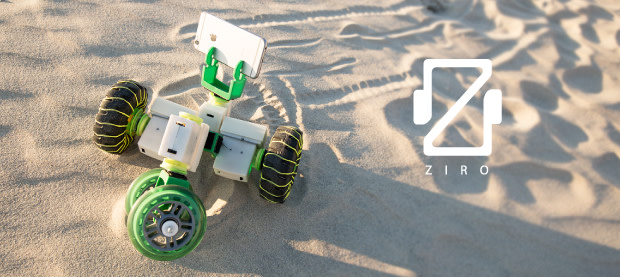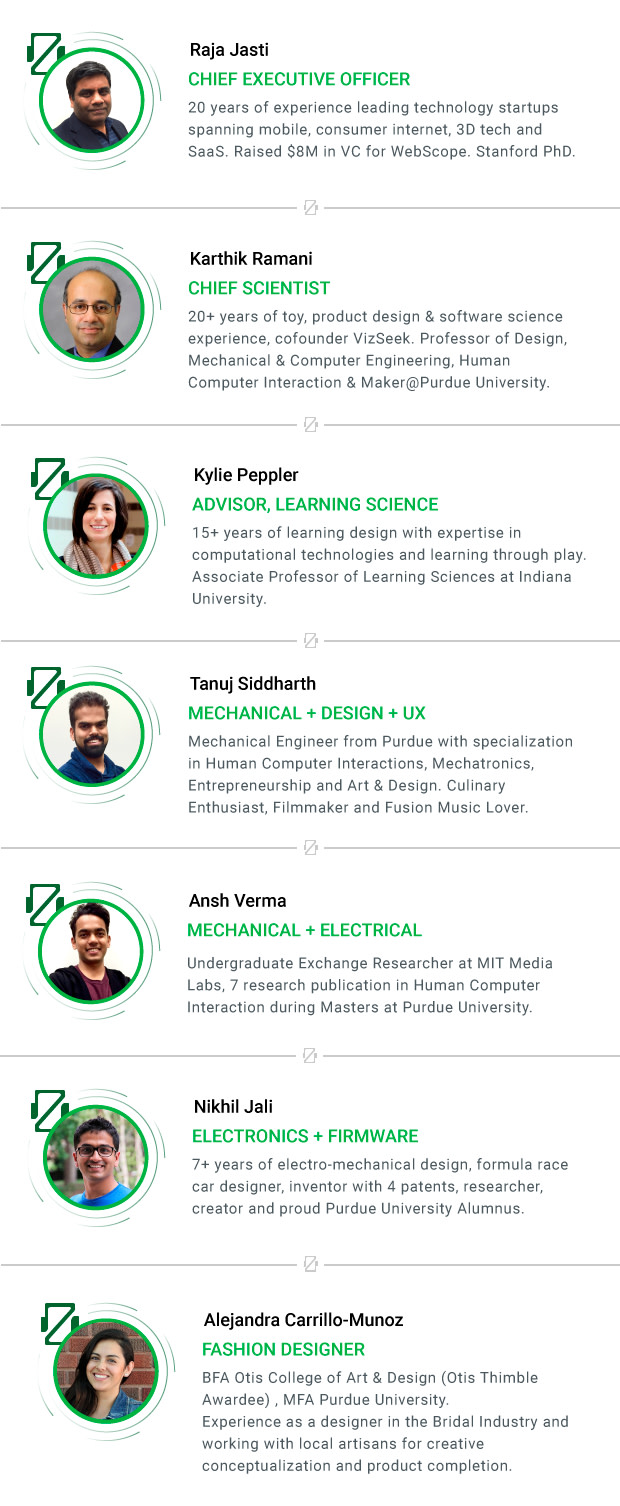 We're a team with a lot of experience in creating things and delivering them.
We'll do everything in our power to leave our backers well looked after, and their rewards on-time or early.
We've given a conservative estimate of of delivery dates. We are committed to keeping you informed of our progress in the months following the campaign. Our promise to deliver will be challenged at all times by the known complexities of manufacturing, production scheduling, shipping, and more.
Therefore, in the event that unexpected issues arise in the delivery schedule, we will do our utmost to minimize the impact on our supporters and dedicate ourselves to providing the best, most honest, experience.

What does each Ziro kit come with?
Ziro comes with a smart wireless glove controller, actuator modules, charging station, connectors and access to our mobile app. The "Starter kit" comes with two modules, while the "Pro Kit" comes with four!
Who is Ziro for?
Ziro is perfect for anyone above the age of 8 who wants to experiment with robotics, prototype new toys and inventions, or just play around and have fun! This includes big kids, small kids, adults, educators, artists, and storytellers. We think that Ziro is the best way to help people of all ages excited in the burgeoning field of robotics.
Do I need to know how to code to program Ziro?
Nope! Ziro robots does not require any coding. Configuration is done using a visual mobile app that works on iOS and Android. Ziro is so easy, your child can teach YOU how to do it!
I ordered the Starter Kit, but I would really like the Pro Kit. 
Can I upgrade my perk?
Sure thing! Any perk claimed during the campaign can be upgraded to a higher priced perk before the campaign ends. Instructions for doing this can be foundhere.
Where will you ship?
Ziro will be shipped worldwide. International shipping charges apply.
When will I receive my Ziro kit?
Ziro is expected to ship in January 2017. We've done our homework and believe this to be a conservative estimate. In the event that unexpected issues arise in the delivery schedule, we will do our utmost to minimize the impact on our supporters and dedicate ourselves to providing the best, most honest, experience.
Does Ziro have a mobile app? What does it do?
Yes, Ziro has a mobile app, which is used for one-time configuration of the robot/toy. The app contains a simple visual user interface with which the user configures his or her robot.
Do I need a Wi­Fi network to use Ziro?
No. Ziro connects with the smart glove via local wifi hotspot that it creates by itself. No home Wi-Fi network required for playing with Ziro. A home Wi-Fi network is needed for software updates and for remote control from any location.
What type of batteries do Ziro actuator modules use?
The modules use internal rechargeable Li-ion 9 volts 880 mAh batteries
How much play time do the batteries give?
The Ziro module batteries offer 7 hours of play time (depending on play) before needing to be recharged. The smart glove can be used up to 4 hours before needing some juice.
How do I charge the Ziro batteries in each of the motors?
Module batteries are charged using the charging station that comes with the kit.
How do I charge the smart glove?
The smart glove can be recharged using the mini-USB cable supplied with the kit.
Can I get a refund?
Any backer can get a full refund on their contribution during our campaign. Instructions for doing this can be found here.
I'm having trouble claiming a perk. What should I do?
We're sorry to hear that! If you're having trouble claiming a perk, please emailsupport@indiegogo.com. One of their payment specialists will respond to your request within 24 hours.
Winner Announced!
The winner is Rhonda P! We'll reach out to you directly to coordinate sending you your free Ziro! If you didn't win, you can still take advantage of our VIP discounts today!
Find This Campaign On