iCrowdNewswire - Apr 8, 2016
The Boys Who Said NO!
They risked prison for peace & helped stop a war. Donations are tax deductible.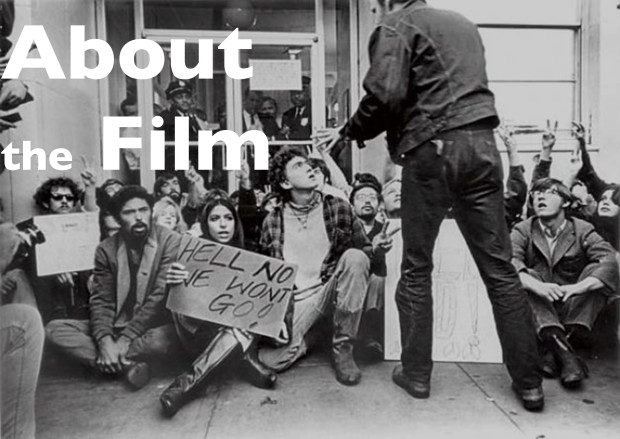 The Boys Who Said NO! is the story of 3,250 young Americans who tried to stop the Vietnam War by going to prison rather than enter the military. How did they decide to choose prison?  What happened to them? What was their impact on the war and the draft?
    Nonviolent movements in the United States have emerged to abolish slavery, win the vote for women, fulfill the promise of civil rights, and move us towards disarmament and peace. In this tradition, many thousands of young people followed their consciences in the 1960s and 1970s when troubled by the draft and the U.S. war in Vietnam.
    Over half a million young men evaded or resisted the draft. More than 20,000 were arrested, and more than 3,250 of these served time in prison. In The Boys Who Said NO! the men and women who organized draft resistance tell the little known story of those who refused deferments, evasion, or enlistment to take a stand.
    These men became part of one of the largest mass incarcerations of war resisters in U.S. history. Their use of nonviolent civil disobedience inspired and influenced countless others. We hope to show the power of nonviolence and its relevance to struggles for peace and social justice today.
Please join us in supporting this important film, to document this forgotten history, and to show the power of nonviolent strategies to resolve conflict and injustice in the future.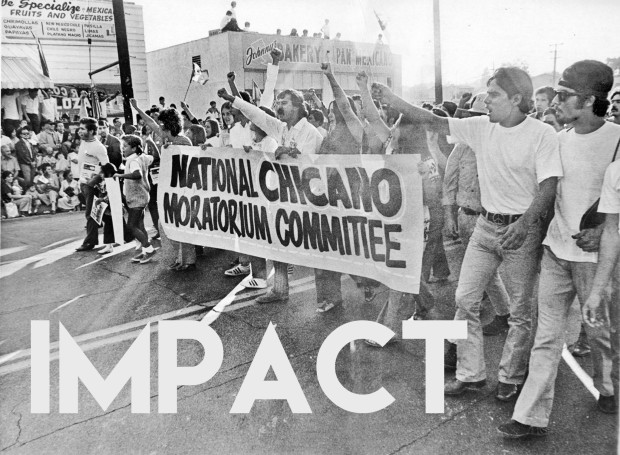 We Hope To:
– Preserve the fascinating and inspiring story of these draft resisters and the women who worked with them.
– Tell the people's story in the face of the government's rewriting of Vietnam War history.
– Illustrate the use of nonviolent civil disobedience to achieve peace and social justice.
– Support and inspire those troubled by today's wars and by aggressive military recruitment of low-income youth and youth of color.
– Show that one person can make a difference, and that many people united together can create sweeping and peaceful change.
    War history, justice, recruitment of low-income youth and youth of color,
together can create sweeping and peaceful change. Our director Judith Ehrlich has created a series of successful films. "The Most Dangerous Man in America": Daniel Ellsberg and the Pentagon Papers tells of a whistle blower who revealed a secret report about massive government deception about the War – it won an Academy Award nomination and numerous other awards. "The Good War and Those Who Refused to Fight It" describes Conscientious Objectors in World War II.
    The rest of the film team, who were also Resisters, have spent their lives in the
pursuit of social justice and are determined to bring the story of nonviolence to new
generations.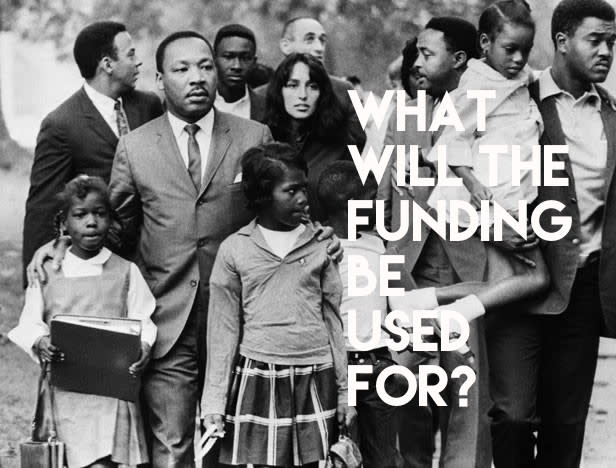 We Need Your Support To:
-Interview more resisters to record their compelling story.
-Present a more diverse image of draft and war resistance.
-Cut a selects reel from the new footage and the 25 interviews we already have.
-Unearth more archival footage to show the events of the film as they happened. and to hear the story of those events in the young voices of those who took part.
-Choose and pay for the rights to music of the time — the heartbeat of the      movement.
-Create visual effects and narration to show and tell the story as a whole.
-Finish the film by 2017.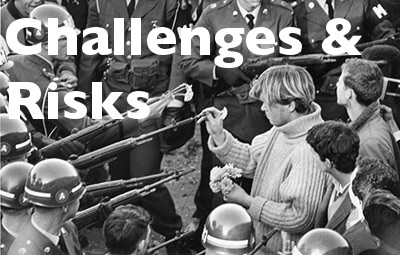 "Like many films, one major challenge has been funding. Although we have had a large amount to raise, we have adopted a grass-roots approach, and are relying on many individuals around the world to show their support for a film about nonviolence and peaceful activism. To make the film by and for the global community, we've spread the news through friendship networks and social media. Since July, 2013, we have raised more than $120,000 from 260 people and seven small foundations. Now with all of its success and support, we have one more hurdle and we can' do it without YOU."
    To make sure the film is relevant to present and future audiences, we have shown a short version to over 300 people in seven sessions and integrated their feedback into our story line. Our sponsors have also given us feedback, reminding us about the importance of including more stories of people of color and women.
    Another challenge is distribution and marketing. To tackle this we have an experienced web and distribution consultant on our Film Team. Our director already has established marketing and distribution contacts worldwide… and already our sizzle is growing. One recent BOYS' Facebook post had 20,000 views.
    We who are making this film are part of the very community we are documenting.  We were those draft resisters. Our director has worked alongside war resisters for decades. We are finding support from the peace movement worldwide, with more than a dozen institutional sponsors so far. With these strengths, we will complete a powerful documentary and distribute it widely.
              Perks & Rewards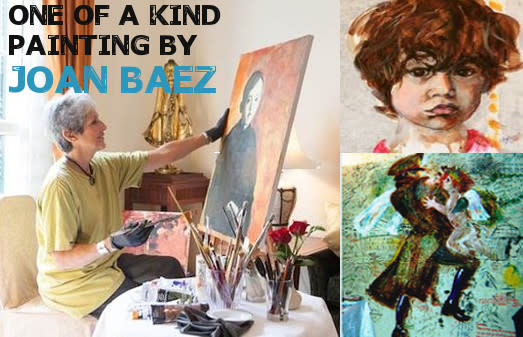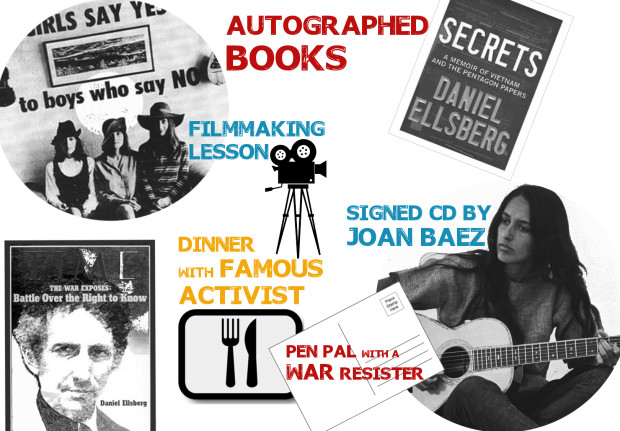 CAST OF CHARACTERS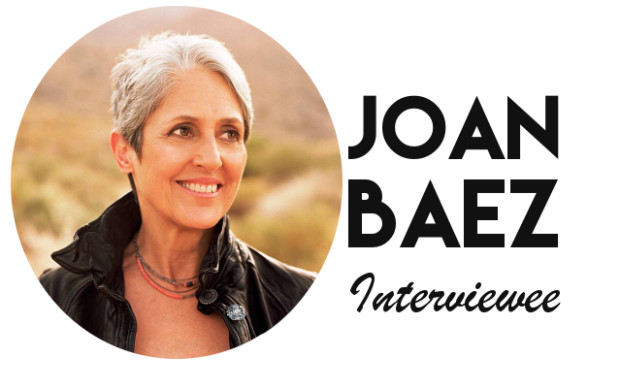 "That's all nonviolence is – organized love."
    Joan Baez  For over five decades, as a singer, nonviolent activist, and humanitarian, Joan has kept her pact with the spirit of her voice. At times when it was neither safe nor fashionable, Joan put herself on the line countless times, and her life's work was mirrored in her music. She marched on the front line of the civil rights movement with Dr. Martin Luther King, Jr.; organized resistance to the Vietnam War; and helped bring the Free Speech Movement into the spotlight. She marched with the Irish Peace People; inspired Vaclav Havel in his fight for a Czech Republic; helped established a fledgling organization called Amnesty International; and stood in the fields with Cesar Chavez and the migrant farmworkers; and she continues to fight for the abolition of capital punishment.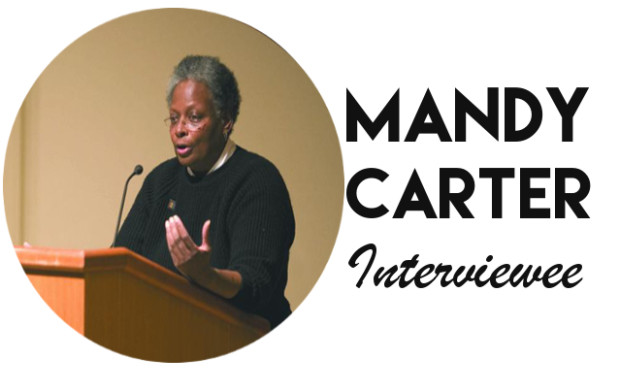 "My earliest influences were groups that used nonviolence to fight against warand for social and racial justice. I have carried those techniques and that purpose through the rest of my life's work. The Boys Who Said NO! is an important film because these men and women risked a lot to fight for peace and justice, and challenge us to do the same." –
    Mandy Carter is a southern African-American lesbian social justice activist with a 47-year movement history of social, racial and LGBT justice organizing. Influenced early on by the American Friends Service Committee, the former Institute for the Study of Nonviolence, and the War Resisters League, her participation in the Dr. Martin Luther King Jr. inspired 1968 Poor People's Campaign solidified her sustained commitment to nonviolence. Her political and social justice activities are far too numerous to list here, but include helping to found two ground breaking organizations; Southerners On New Ground and The National Black Justice Coalition. She served as one of the five national co-chairs of Obama LGBT Pride, the national LGBT infrastructure for Barack Obama's historic 2008 presidential campaign and win. Among her many honors are the 2015 Union Medal, the highest honor from the Union Theological Seminary, the first time ever that it was awarded to an out LGBT person. And in 2005 she was nominated for the Nobel Peace Prize as part of the 1000 Women for the Nobel Peace Prize 2005.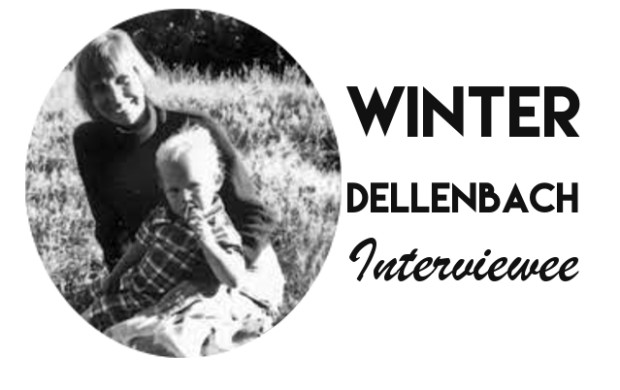 "The Boys Who Said NO! reminds us that courage may reside in a prison cellrather than on a battlefield, and that saying "no" can bring honor without firing a shot. The example of Vietnam Resisters serves as a powerful counter to today's glorification of the military that suffuses events from football games, graduation ceremonies, and small town parades. Resisters to war need no monuments, but we should insist – for every monument to war, one is needed for peace. Let The Boys Who Said NO! serve as such a monument."
    Winter Dellenbach was born into the Atomic Age a few days before Hiroshima
and Nagasaki. Loving parents and the peace church her family embraced since the 1500's instilled her early values. While a student at UCLA, her life was transformed when she became a founder, for the Los Angeles Resistance. She lived communally for 23-years in the Santa Cruz Mountains where she had her son, Oak. She practiced public interest law for nearly 20 years, dealing with issues of poverty and discrimination. She lives in Palo Alto, California and is a community activist.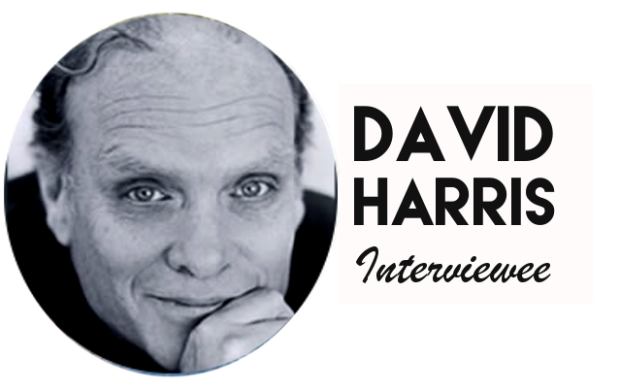 "This history is the fabric of who America was and who it is now and is in great
danger of being lost for lack of remembrance.  It is a heritage that demands being passed down generation to generation as an antidote to our lesser selves and a tribute to our better ones.  We cannot do what we need to do or be who we need to be without knowing it."
    David Harris first gained national notoriety in the 1960's, during which he was a
civil rights worker in Mississippi, Stanford University's "radical" student body President, and a leading spokesman in the movement against the Vietnam War.  He committed civil disobedience when ordered to report for military service in southeast Asia, organized others to do likewise, and was imprisoned in the Federal Prison System for twenty months as a consequence.  He continued to organize against the war until peace agreements were signed in 1973.  Shortly thereafter, he stood as the Democratic Party's unsuccessful candidate for Congress in the old 12th Congressional District representing most of Silicon Valley.  Harris began a forty year career in journalism once the war was over, working as a contributing editor at Rolling Stone and at The New York Times Magazine, reporting from all regions of the United States as well as from Mexico, Syria, Iran, Iraq, Turkey, Brazil, Vietnam, Panama, France, Germany and Canada, on a wide variety of subjects ranging from Presidential campaigns to marijuana smugglers to the logging business to the Iran Hostage Crisis. He is the author of eleven books.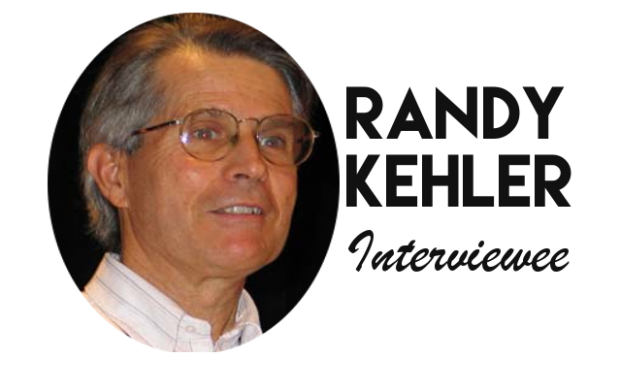 "Thousands of us refused to be drafted during the Vietnam War, and manythousands more resisted the War after they were drafted. This resistance, which played a key role in finally ending the War, must not be forgotten, especially in this era of endless war-fighting.  That's why "The Boys Who Said NO!" is such an important documentary film.  All of us, civilians and soldiers like, need to be reminded that saying "No!" can make a difference."
     Randy Kehler is a graduate of Harvard College. He spent 15 months teaching in
a refugee camp in East Africa ('64-'65), and 22 months in federal prison for
noncooperation with the Vietnam draft.  Former State Department official and whistle-blower Daniel Ellsberg credits Randy with inspiring him to publicly release the "Pentagon Papers," a secret history of the Vietnam War. Randy is a co-founder of the Traprock Peace Center and the Franklin County Valley Community Land Trust and Community Development Corporation. He also co-founded and led the nationwide Nuclear Weapons Freeze Campaign (1980's) and the Working Group on Electoral Democracy (1990's), co-drafting the first piece of national legislation for full public financing of federal election campaigns. As conscientious objectors to war, Randy and his wife Betsy Corner have for many years redirected their federal income tax payments to non-military needs such as food for the hungry, shelter for the homeless, and relief for war victims, including U.S. soldiers. Their war-tax refusal and the story of the IRS seizure of their home is the subject of an award-winning documentary film entitled "An Act of Conscience" (Turning Tide Productions, 1994).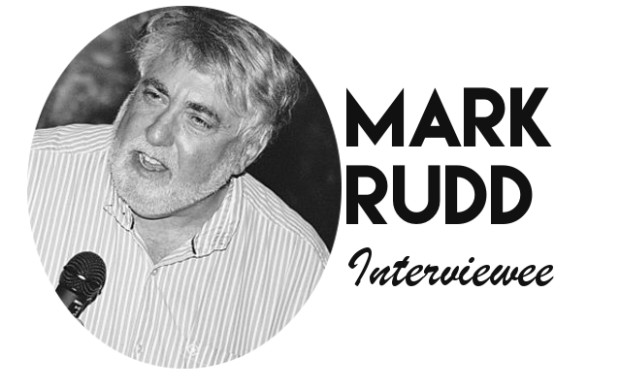 "Some people figured out the efficacy and practicality of nonviolence 50 years ago; it took others of us that long to realize how right they are.  Thanks to the Resistance for leading the way."
    Mark William Rudd is a political organizer. anti-war activist and counterculture icon most well-known for his involvement with the Weather Underground. Rudd served as leader of the Columbia's Students for a Democratic Society. During the 1968 Columbia University Protests, he served as spokesperson for dissident students protesting a variety of issues, most notably the Vietnam War. As the war escalated, Mark Rudd worked with other youth movement leaders to take SDS in a more militant direction. When the general membership of SDS refused to go in a more violent and pro-Communist direction, Rudd together with some other prominent SDS members formed a radical, violence-oriented organization, referring to themselves collectively as "Weatherman". Rudd went "underground" in 1970, hiding from law enforcement following the Greenwich Village townhouse explosion that killed three of his Weather Underground peers. He surrendered to authorities in 1977, serving no jail time. He has since expressed total regret for advocating and using violence.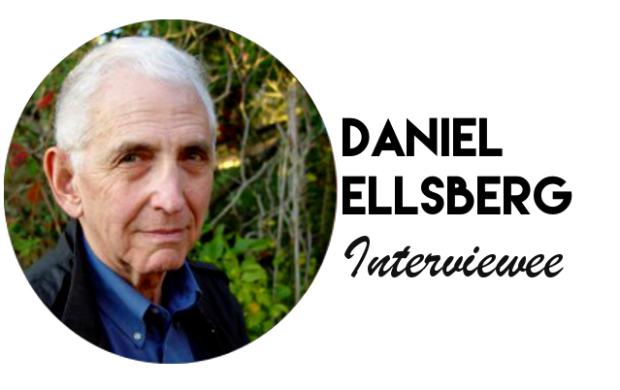 "In honoring me you are honoring….All those who inspired me in the first place- Americans who said no to a draft, to the requirement of going to a war they knew wasn't just hopeless but wrong- who risked and actually went to prison, 5000 Americans went to prison  to say as strongly as they could this was a war that one was not permitted morally to participate in, as they understood it. I found I understood it the same way they alone put in my hand the question what can I do now to end this war now that I am ready to go to prison."    
             -From Daniel Ellsberg's acceptance speech at the Dresden Peace Awards
Daniel Ellsberg, is an activist and former United States military analyst who, while employed by the RAND Corporation, precipitated a national political controversy in 1971 when he released the Pentagon Papers, a top-secret Pentagon study of U.S. government decision-making in relation to the Vietnam War, to The New York Times and other newspapers, a daring act of conscience that lead directly to Watergate, President Nixon's resignation and the end of the Vietnam War.
                  Creative Crew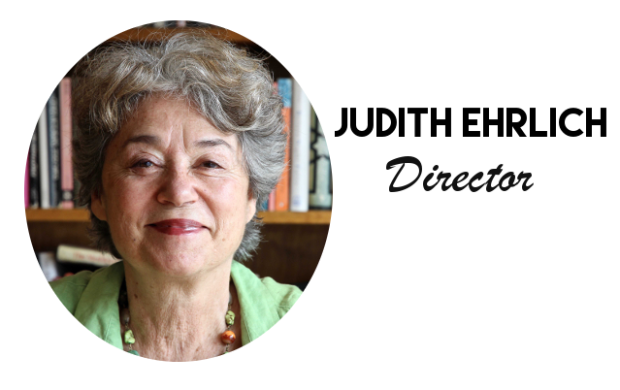 Judith Ehrlich co-produced/directed the Academy Award and EmmyNominated film, The Most Dangerous Man in, America, Daniel Ellsberg and the
Pentagon Papers.  It won the Peabody Award, 13 international festivals and
made $½ million at the box office.  The ITVS film was twice broadcast on the
POV series on PBS and sold to 14 international TV networks. Ehrlich co-produced/directed the ITVS documentary, The Good War and Those
Who Refused to Fight It, on pacifism during World War II. It was twice
broadcast nationally on PBS.  Ehrlich is the only filmmaker to twice win both
the history film Award of the American Historical Association and of the
Organization of American Historians. Ehrlich has produced dozens of prize-winning TV, educational and radio documentaries over the past 25 years and teaches Film History at Berkeley City College. 
www.judithehrlich.com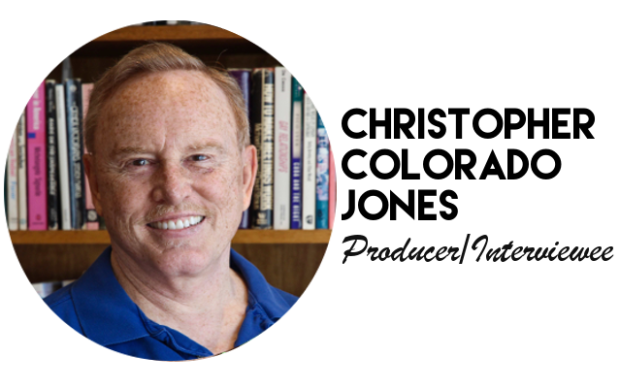 "My non-cooperation by many will be considered traitorous. But I assure you all that
it is the only course of action which I can conscientiously take. My beliefs are founded in a deep love for America, for the democracy it can be, for the lasting peace and prosperity for all people, and for the joys of little children which force me to say: Stop the war. End the draft. I refuse to register.  With a glad heart," Christopher Jones"
                                -From his letter to the Selective Service System January 5, 1967
    Christopher Colorado Jones, is a writer and social entrepreneur located in the Bay Area. At age 18, embracing nonviolence, he decided to publicly refuse to register for the draft to stop the war. He served nine months in federal prison in Arizona for this action. During his term he smuggled a Super 8 movie camera into the prison and made a film about serving time.  After his release, Jones worked as the founding Executive Director of Agape Foundation: Fund for Nonviolent Social Change, which pioneered raising and channeling money to peace, social justice and film organizations.  He initiated The Boys Who Said NO! after organizing a reunion of nonviolent activists in 2013. Occasionally he gets time to labor over a novel about his experiences as a young draft resister in prison. Jones lives in San Francisco with his husband Bill Prince, MD and two cats.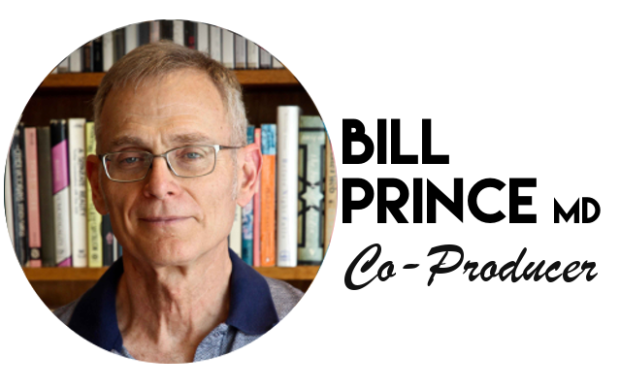 Bill Prince, is a psychiatrist who has spent his career in public health and was not a draft resister. He was born and raised in the Atlanta, Georgia, area,
graduated from Yale University and Emory University School of Medicine, and lived in Seattle, Washington, for almost thirty years. He feels that democracy is not a status but rather a struggle, and that citizen action is more likely than the voting booth to bring the change that people need. He is a practicing Buddhist of the Shambhala lineage and lives in San Francisco with his husband, Christopher Jones and two cats.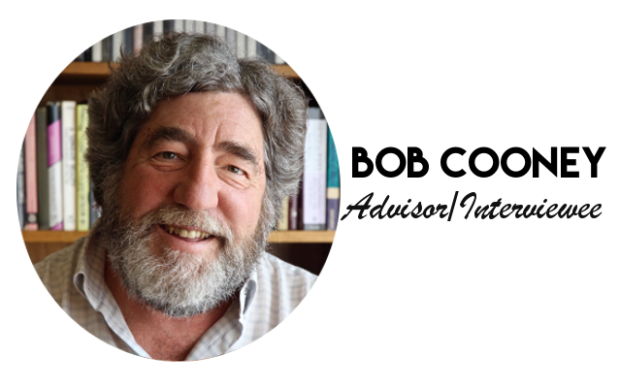 "Resistance led me to Gandhi and then to generations of Americans who were involved in mass nonviolent movements for peace, civil rights, justice and equality.  Like Gandhi, they recognized that we need both resistance and a constructive program to build a just and sustainable future.  Saying "No" to militarism and violence leads to saying "Yes" to building experiences and institutions that lessen violence and resolve conflicts nonviolently."  –Robert Cooney, Jr.

Robert Cooney, Jr., was a 20-year-old draft resister in 1971 when he was hired by the Institute for the Study of Nonviolence in Palo Alto to answer speaking invitations after earlier resisters had been imprisoned. Following their lead, he learned about organizing, movement building, and identifying the underlying causes of war, but he especially learned about nonviolence.  During his first trial for refusing induction, the jury was hung when one young woman, dressed up to look like a juror, refused to convict.  At his second trial in 1972, he was found guilty but he continued organizing against the war until it ended.  In 1977, he co-edited "The Power of the People," an illustrated history of "active nonviolence in the United States" with Helen Michalowski.   Bob has worked on several documentary films including Ken Burns' "Not for Ourselves Alone," Ruth Pollak's "One Woman, One Vote," and Martha Wheelock's "California Women Win the Vote."  He recently edited "Remembering Inez: The Last Campaign of Inez Milholland, Suffrage Martyr," which is intended to raise the visibility of this nearly forgotten American suffragist, pacifist, and champion of women's rights.."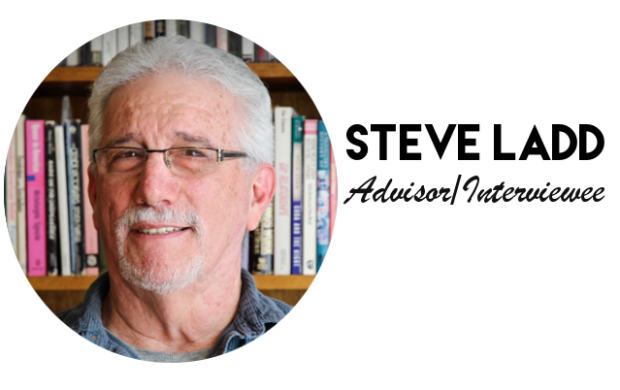 Steve Ladd,  brings nearly thirty years of experience helping media makers successfully develop, market and distribute social issue documentaries including Academy and Emmy Award winning programs.  Currently, Steve is working with several partners to build a fully integrated social cause media company with the ability to promote and distribute media programs to all potential markets, including educational, religious, community, consumer, and broadcast.  Steve turned in his draft card during the Vietnam War and actively worked against the war as Field Director for War Resisters League/West in San Francisco. In the early 1980's he became a founding member of the National Nuclear Weapons Freeze Campaign.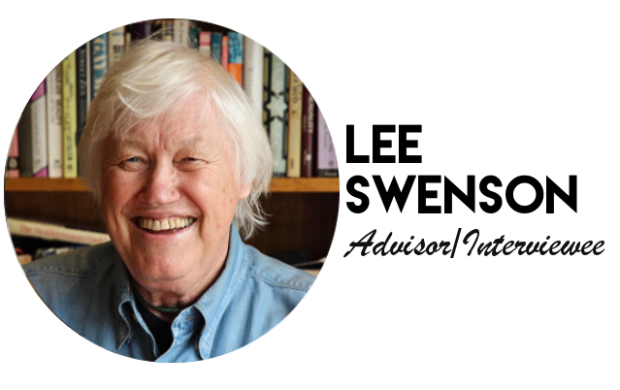 Lee Swenson, a draft resister in the early '60s, Lee dropped out of Stanford University to join the anti-fallout shelter, atomic testing ban, and blossoming civil rights movements. In 1969, he became the director of Joan Baez and Ira Sandperl's Institute for the Study of Nonviolence, a great crossroads of draft and war tax resistance, AWOL soldiers seeking refuge, farmworker boycott staff, and Buddhist monks and nuns. Lee spent twenty days in Santa Rita Jail (along with 150 other draft resisters and demonstrators) over Christmas and New Year's, 1967 into 1968.  A longtime tax resistor, Lee helped organize Bread Not Bombs demonstrations at the Alameda Naval Station and served another twenty days in Santa Rita Jail in 1971.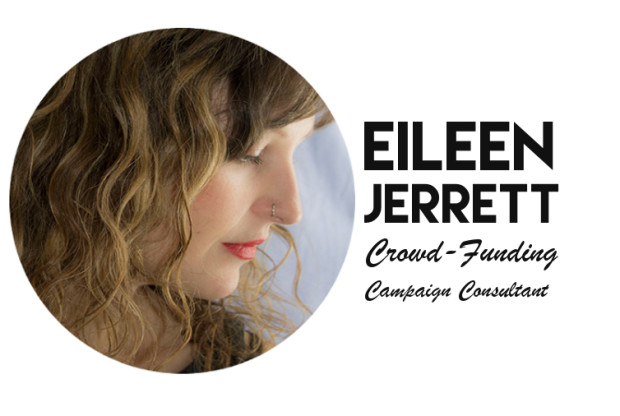 "It has been an honor to work with the activists and war-resisters that changed American history and to witness the story of The Boys Who Said NO! resonate with citizens around the world."
Eileen Jerrett,  Crowd-Funding Specialist and Documentary Filmmaker was brought onto The Boys Who Said NO! team in 2015. Her unique approach to connecting creative/socially minded projects with communities has generated numerous successful crowd-sourced campaigns, ranging from People's Movements in Iceland to coffee plantations in Guatemala.
www.wilmaswishes.com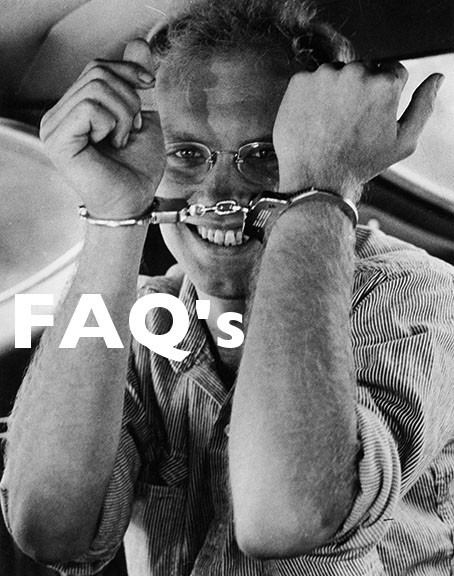 Frequently Asked Questions
Q.  How do Contributors receive a tax deductible receipt?
A. When people contribute, they will receive an email confirmation of their donation
from FirstGiving, Indiegogo's nonprofit payments processor, as well as a confirmation of your contribution from Indiegogo. At the close of the year, donors will receive another receipt from our tax-deductible fiscal sponsor, The Resource Center for Nonviolence/Eschaton Foundation.
Q.  When will the documentary become available?
A. Our goal is to complete the documentary in 2017 and to make it available then.
Q. What if you don't reach your campaign goal?
A. Then we'll keep fund raising from individuals and progressive foundations as we
have since April, 2013.

Q. What happens if we go above our goal?
A. Funds above our immediate goal will go towards the post-production costs of making the film and then onto its distribution (getting it out into the world). So any funds above and beyond will go towards the projects longer term needs.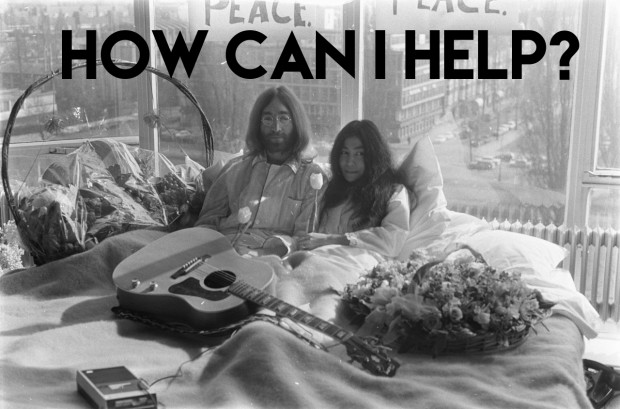 Want to do more??

Help us spread the word on social media!
Here's how:
1) Follow us on Facebook, Twitter, and Instagram and share your story about what YOU say no to, with hashtag #ISAYNO
2) Share this campaign link with friends and family (link)
        Thanks to the following organizations who have shown
                   their support for The Boys Who Said NO!
                                  by becoming a sponsor!
*AFSC, Cambridge     *AFSC, New Hampshire       Boston Mobilization 
Center on Conscience    Center on Conscience and War 
Center on Global Nonkilling   East Bay Citizens for Peace 
We Are Not Your Soldiers    World Beyond War 
Genesee Valley Citizens for Peace    International Peace Bureau Peaceworkers   Resource Center for Nonviolence    Santa Cruz Friends Meeting  Veterans for Peace, Chicago   Veterans for Peace, NC Triangle
Veterans for Peace, Santa Cruz    War Resisters League  War is a Crime 
House of Peace
*AFSC = American Friends Service Committee
Find This Campaign On