iCrowdNewswire - Apr 2, 2016
Northern Disco Lights
Norway is famed for oil, reindeer and the Northern Lights; this film unearths its Nordic disco soul.
From the people behind 7 Minus Media and Paper Recordings comes a film telling the story of the invention, bravery and character that was necessary to bring Norway's amazing musical subculture to world's attention.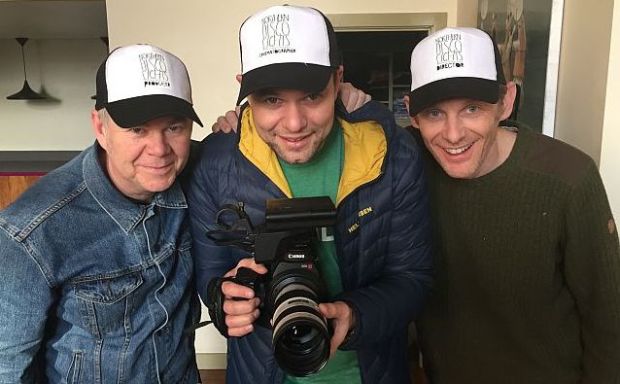 Pete Jenkinson (Producer), Terje Rafaelsen (DOP) and Ben Davis (Director)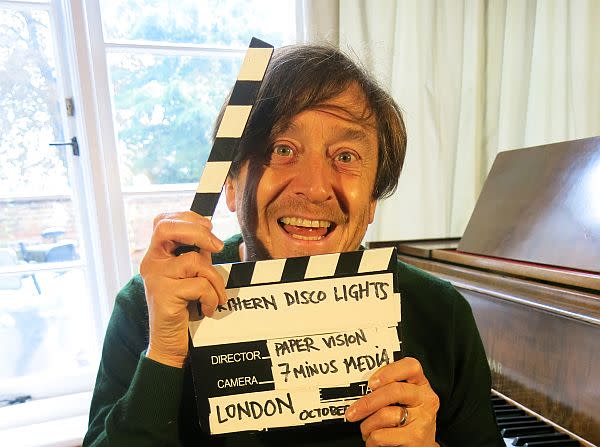 "A story begging to be told…." – Bill Brewster (DJ / Author)
This film tells the story of how a group of teenagers from a town in the Arctic north of the country called Tromsø decided to kick out the jams!  Cut off culturally and geographically they set up a radio station, made synthesizers, threw parties and started to make the music that they wanted to hear. This turned out to be totally unique and original and reflected their environment and themselves.  It soon spread to the rest of the country.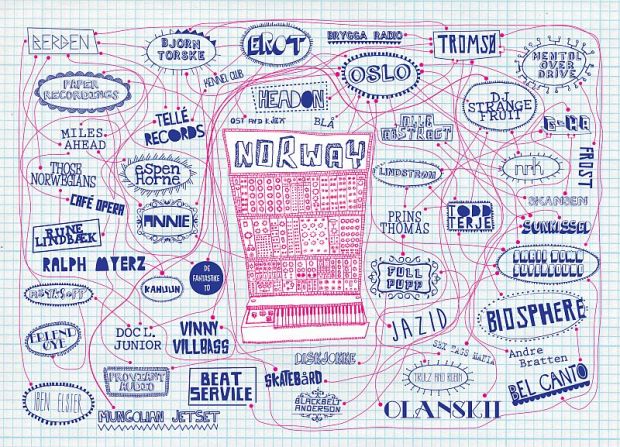 (Our Producer / DJ 'Family Tree' Poster)
"A fascinating and important project" – Carl Loben, DJ Magazine – Editor
The sound was so unique and distinct we just had dig into the character, people and motivations of those that created such mind blowing music. We knew making our first film would be a massive challenge (by the way we're having a blast!) so are very fortunate to have Pip Piper (Director / Producer of the hugely successful feature music doc. 'Last Shop Standing') working with us. 
"There have been some really exciting records out of Norway recently. I can't wait to see the Northern Disco Lights translated onto the big screen" Nemone (BBC 6 Music)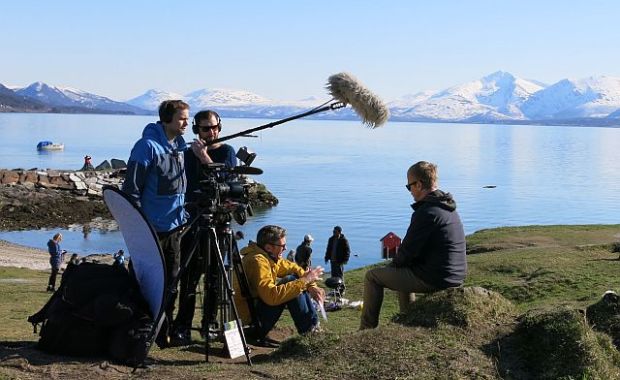 (The crew filming Per Martinsen in Tromsø) 
So far it's been self-financed with some help from Norwegian cultural funding for filming and travel.  Our editor Otto Burnham is already knee deep in the process plus we've got animation, VFX, colouring and grading to do so it's a race to the finish for our premiere at the Bergen International Film Festival in September.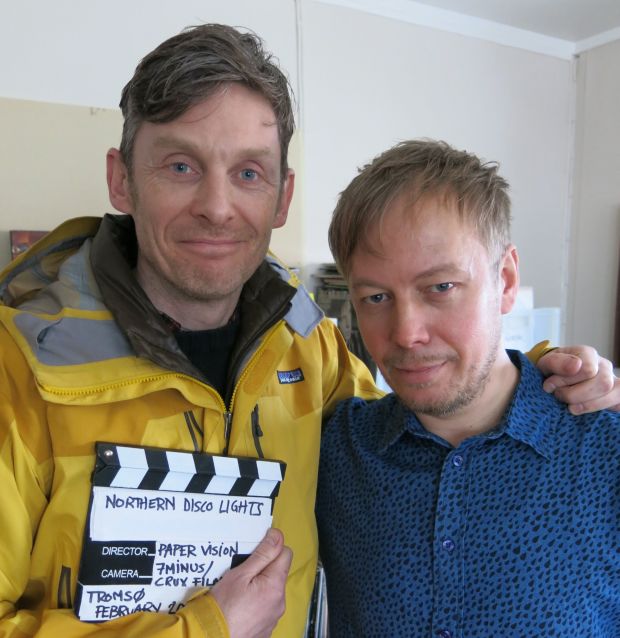 (Ben Davis & Per Martinsen)
It will have emotion, breath-taking landscape, heartbreak, cultural authenticity and a soundtrack to blow minds! We have also commissioned Per Martinsen(Mental Overdrive) to compose an original soundtrack.  We want Norway's pioneering music producers to have their rightful place on the global stage recognised!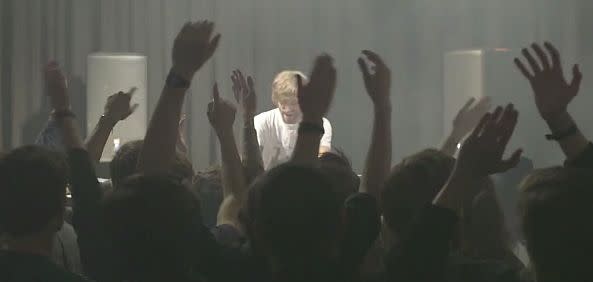 (Hans-Peter Lindstrøm performing live)
By supporting this project you will become part of the cultural history that documents the amazing story of how Norway's dance producers became an integral part of the planets' club sound; from Oslo to Rio to Mumbai to London.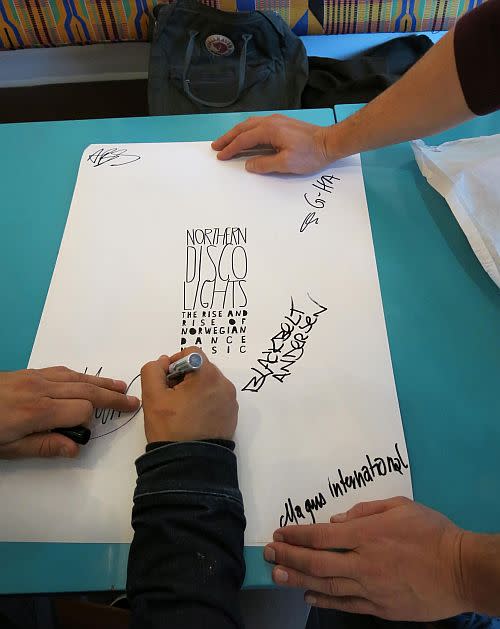 (The poster getting signed by DJs/Producers)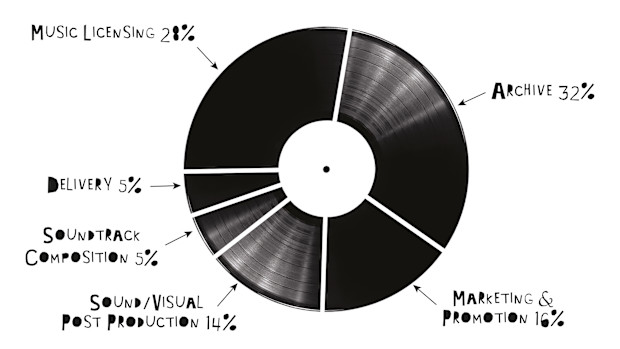 You can be a key element in helping get this film made and create a lasting legacy. Spread the word by retweeting, boosting and reposting to all your mates, share the love and be part of something amazing.









Find This Campaign On