iCrowdNewswire - Mar 17, 2016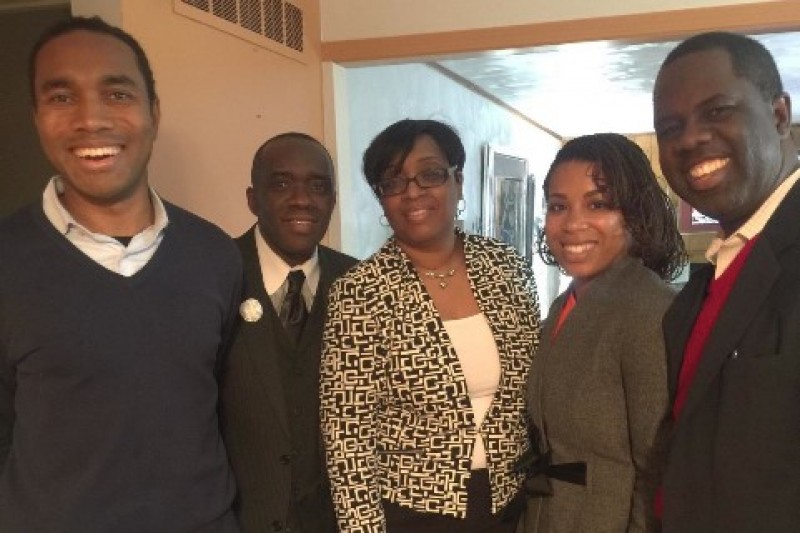 Who is Servants Without Borders?
Servants Without Borders is a team of individuals located in the Washington, DC metro area who are determined to change the lives of those who are suffering from the ravishes of natural disasters, poverty, and social injustice. We address the needs of underprivileged citizens in these communities by taking intensive grassroots action that directly impacts their daily living conditions. In fact, a member of Servants Without Borders is born and raised in Flint, Michigan.
What is #ShowerFlint?
#ShowerFlint is one of our many initiatives. It is a social giving/action campaign that addresses the water crisis in Flint, Michigan.  We are excited to partner with Jovan Evans, an entrepreneur from the Branson Center for Entrepreneurship, to distribute the Pump-n-Spray, a product that transforms a 1.5 gallon bottle of water into a portable shower with the same pressure as a standard shower.
We are excited about our first strategic partner, Jovan Evans.  We are currently seeking other partners in order to provide additional portable shower options.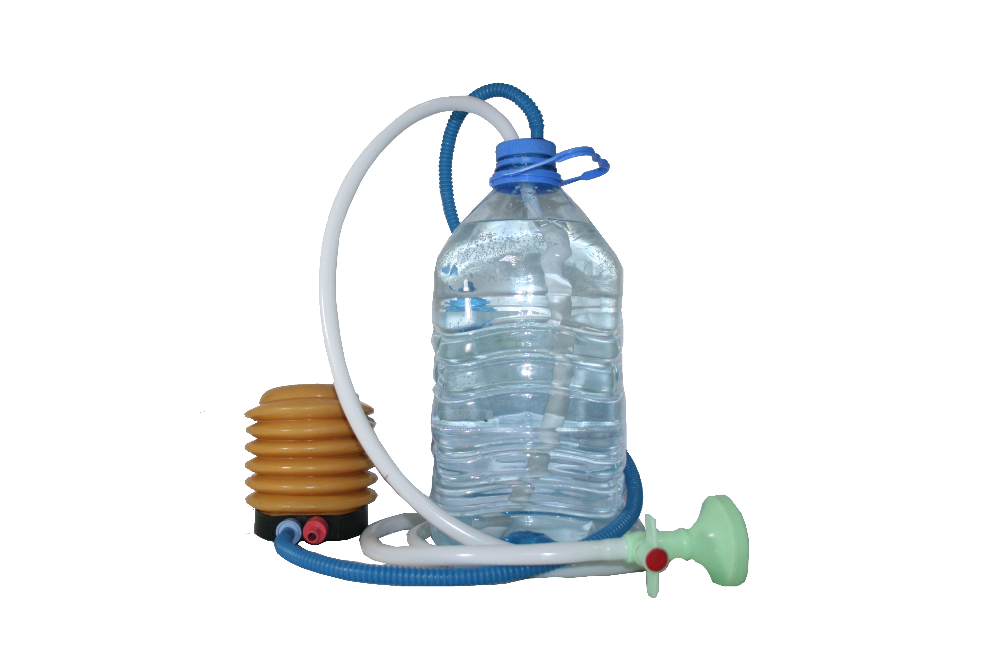 Pump -N- Spray Demonstration
What's happening in Flint?
·      Flint's water supply has been contaminated with HIGH amounts of lead for over a year.
·      Residents have experienced rashes and other side effects from using the water, and it is estimated that thousands of children may be victims of lead poisoning.
·      Everyday activities like brushing teeth and showering have become IMPOSSIBLE.
·      Many, who have the economic means, have been forced to travel outside the city to take showers at gyms or in the homes of relatives.
TAKE A LOOK AT THESE NEWS REPORTS TO GET FIRST-HAND ACCOUNTS OF THE CONDITIONS IN FLINT.
http://www.huffingtonpost.com/entry/jon-connor-flint-water-crisis_us_56aa4fdee4b0d82286d52e88
http://www.detroitnews.com/story/news/politics/2016/01/11/doctors-worry-bathing-kids-flint-water/78657992/
http://www.npr.org/2016/01/23/464090876/flint-families-make-tough-sacrifices-amid-contaminated-water
How has the crisis impacted the residents?
The crisis in Flint runs much deeper than most people realize. Lack of access to safe, clean water has a visceral impact on quality of life. These conditions are damaging to the public psyche because they foster a sense of fear, instability, and degradation. Many have likened conditions to those found in third world countries. Churches and businesses have attempted to help mitigate the crisis, but their resources are not nearly enough. In fact, many businesses, such as restaurants and salons, are also suffering because they depend on water to function.
Why is 1.2 million dollars our goal?
Because EVERYONE deserves to shower with diginity. With your support, we believe that the 41,000 homes that have been impacted will return to a sense of normalcy.
The Ask
As a citizen of the United States, imagine what it would be like to wake up and not be able to shower. Imagine the elderly and children that are suffering from rashes, because they have not been able to bathe with lead free water. By making a donation, you will help Servants Without Borders provide to the costs the necessary to aid for their relief. Every $35.00 you donate will give one person access to a clean shower. We will begin distributions to children first.
After you donate, please show your support by sharing the news about #ShowerFlint on Facebook and Twitter. This campaign isn't just about water; it's about showering the residents of Flint with a sense of care, human dignity, and a fair opportunity to thrive.  
We are so thankful for all those who have supported thus far! If you have a desire to mail your donation instead, you can do so by making your checks payable to Servants Without Borders!
Servants Without Borders
P.O. Box 10042
Washington, DC 20018
UPDATE: 
We are so grateful for the overwhelming support! Pump -n- Spray is coming soon! We will keep you posted regarding distribution. You can also follow us on Facebook and @SWBGlobal on Twitter for updates.