iCrowdNewswire - Mar 15, 2016
Ella – picture book giving elephants a voice
Help teach kids about compassion and conservation through the captivating story of Ella the elephant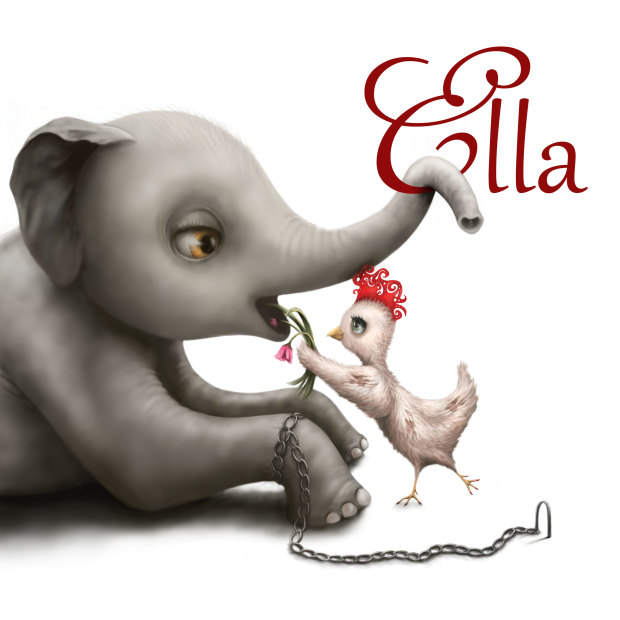 Do you want to help raise awareness about the HUGE issues facing elephants around the world? 
Is there someone in your life who would love to receive a beautiful children's picture book? Then read on…
At a glance overview
Ella is a captivating children's picture book that tells the story of a baby elephant used in the tourist industry. The book also highlights broader issues facing elephants such as the ivory trade.
Your help is needed to contribute to the printing costs by pre-ordering the book. You can do this by choosing a perk that best suits you from the list on the right hand side of the page.
Your support will help spread seeds of compassion, raise awareness about conservation and educate children and adults about the plight of elephants.
All prices are in Australian dollars (AUD). $25 AUD equals approximately $18 USD, €16.75 EUR or £13 GBP. Postage rates are also in AUD.
Ella will be distributed in August 2016.
About the book
We need your help to print the first edition of a hard-cover children's picture book.Ella tells the story of a baby elephant who was stolen from her mum and now works the streets to make money for her keeper. Ella dreams of escaping to find her mum, but isn't sure she is brave enough to try.
Ella is a captivating story that children will love to read again and again. It gives  readers – children and adults alike – an insight into the lives of elephants working in the tourist industry. Following the story we have included a range of facts about the many issues facing elephants around the world such as declining numbers and the ivory trade. 
Tell me more…
This is the first book from the newly-formed publishing company, founded by the author of Ella, Nicole Godwin.
Tusk Books is on a mission to give a voice to those who roar, yelp, moo, oink, swing and trumpet.
While Ella is first and foremost a beautiful story for children to enjoy, it also aims to plant the seeds of compassion for animals and the need to focus on conservation.
Working with Nicole Godwin on Ella was British illustrator Demelsa Haughton, whose incredible artwork has brought the story to life. Ella is suitable for anyone aged from one month to 100+ years, but readers aged from three to eight years will find themselves reading it again and again and again.
How will the money be used?
All funds received up to and including the goal amount of $8,000 will be used solely on printing costs (less crowd funding fees for Indiegogo). As a startup publishing company the printing costs are by far the biggest expense for Tusk Books. Your support will help us print 2000 copies of the book which will be sold online and through select book stores.
Take a look for yourself…
But don't take our word for it. We've included a few double pages from Ella below so you can get a feel for the book. Don't worry we aren't giving too much of the story away!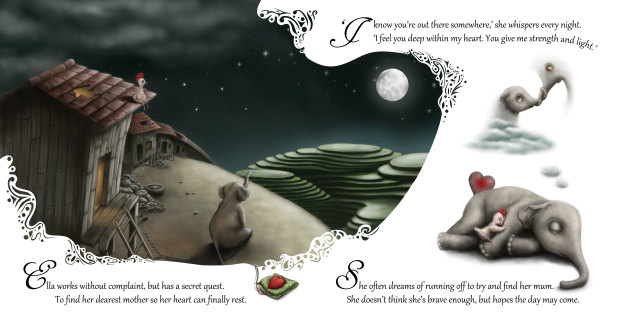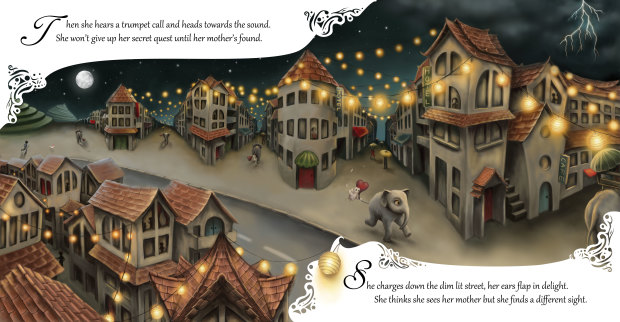 Timing
The book will be in your hands in August 2016.
After the crowdfunding campaign ends, we'll send you regular updates to keep you in the loop with the book production and printing schedule.
How does this help elephants?
By supporting the creation of Ella you are taking the first step in helping elephants around the world through raising awareness. You can learn even more by visiting elephant sanctuary websites such as Boon Lott's Elephant Sanctuary (BLES) andElephant Nature Park and conservation organisations such as the World Wide Fund for Nature (WWF).
What happens if we exceed the goal amount?
If we surpass our goal, we will be instantly recognisable by the permanent grins on our faces and the random shouts of 'woo hoo' in the middle of conversations.
But seriously, if we are fortunate enough to exceed our goal amount, we'll post an update with details of how additional funds will be used, including increasing the size of the print run to help spread the elephant message and seeds of compassion even wider.
Giving back…
As well as helping to raise awareness of compassion and conservation issues, Tusk Books will support the many people doing fantastic work for elephants around the world. We pledge to donate $1 Australian Dollar (AUD) from every full priced book sold to designated sanctuaries or conservation organisations. Boon Lott's Elephant Sanctuary (BLES) and Elephant Nature Park in Thailand are the first two on this list. 
A word on postage…
Within Australia
To minimise postage within Australia as much as possible, we have averaged the costs over various locations. We also plan to get a trusted helper to hand-deliver all books within Canberra which allows us to offer low Australia-wide postage and packaging rates ($5AUD for one book, $8AUD for two  books and $10AUD for five books).
And for our Kiwi friends supporting Ella, you will see that the same postage rates as Australia apply.
Outside Australia
Australia is so far away from everyone! Finding economical international postage rates is a challenge for Australian businesses. Tusk Books has worked hard to keep postage as low as possible, however please note that costs increase considerably with heavier items. Therefore, the perk for five books might not be an economical choice for people outside of Australia. Refer to the postage prices listed for each perk.
Please remember that postage prices are in Australian dollars (AUD), For example, postage for one book ($10AUD) will be approximately $7.50 USD in the United States, €6.70 EUR within Europe and £5.25 GBP in Great Britain.
One last request…
We'd be eternally grateful if you would share the crowd funding linkhttps://igg.me/at/Ellavoice4elephants and information about Ella with your contacts. You never know how far your Facebook message, tweet or email may go.
Thank you so much for your generous support.
Nicole
Nicole Godwin
Author of Ella and founder of Tusk Books
Find This Campaign On