iCrowdNewswire - Mar 11, 2016
The Outlast Project
A cross-country poetry & healing art movement.
THE BIG IDEA
THE OUTLAST PROJECT is a cathartic poetry event & interactive healing art project designed to empower survivors of sexual assault.  
During a poetry tour in 2012, an unexpected phenomenon occurred: at the conclusion of every show, audience members approached me to share their own accounts of survival. I understood the urgency in this, the urgent need to be heard. By sharing my own story onstage, finally giving my experience its truest name, I was demanding myself to exist beyond  that experience. The more I said it out loud, the further I moved away from what happened. 
This spring I'll begin touring with a new interactive poetry show fusing humor, trivia, poetry & song to address consent, sexual assault prevention & survivor self-care. Armed with a typewriter, buckets of glitter, silk roses, wooden hearts, a coven of hot glue guns & the mightiest volunteers in the galaxy (aka The Outlast Recovery Squad) we will assist anyone who wants to to get brave & rebuild. 
After each show, survivors from the audience will be given the opportunity to attend an intimate craft & writing workshop where they can create beautiful handmade shrines intended to stand in as tangible monuments of their grief. We will then offer to "relieve" these brave artists of their grief, adding their shrines to an ever-growing art installation.
They will also be invited to contribute to a cross-country exquisite corpse (a poem where each new line is written by a different person) praising their own brilliant & immutable voices. 
The post-show craft & writing workshop is completely voluntary. No one will be singled out or expected to participate. No one is required to write their name on anything they create. Those who make shrines may decide they'd rather keep them for themselves & that's perfectly fine. If they don't wish to add a line to the ongoing poem, no problem! Anything done will be done by choice. Always. 
 
Always by choice. 
 
I have also designed two workshops specifically for schools & community organizations called The Outlast Intensive, a two-day event that includes the poetry show, craft & writing workshop, a 2-hour workshop offering educators & community leaders a platform to address concerns regarding assault within their community/schools plus a 2-hour interactive workshop, The Grey Area Myth, for youth / students to discuss & explore the nuances of consent. 
Once the tour is completed I intend to write a new show called The Outlast Choir, incorporating & crediting the transformative work by the gutsy survivors I encountered. 
Proceeds from performances of The Outlast Choir will be donated to rape crisis centers throughout the United States. 
But Who On Earth Is This Woman? 
I'm a Chicana poet, activist, & mental health advocate with nearly two decades of involvement exposing the transformative power of poetry to a broad spectrum of humans: from needle exchanges to high schools, half-way houses to Ivy League universities.   
On my days off, I became a two-time New York Foundation for the Arts poetry fellow, the author of three books of poetry, the 2009 Women of the World Poetry Slam champion & the 2011 National Underground Poetry Individual Champion. I've appeared on hundreds of stages nationwide, including HBO's Russell Simmons Presents Def Poetry, The Dodge Poetry Festival, Split This Rock, The Getty Museum & a Denny's parking lot. 
In 2012, I founded The Pink Door Women's Writing Retreat, a DIY literary coven that provides platforms & community to writers who are often excluded from the dominant cultural narrative. All while raising a bunch of extraordinary kids.
CliffsNote version:  I GET SHIT DONE.
Can We Really Make Things Better?
Look. Silence can be one hell of a beast & it exhibits an endless appetite when it comes to sexual assault. In my experience, permission is often the first step—it takes just one person speaking up to unlock the many kindred voices that have withered in silence. 
THE OUTLAST PROJECT doesn't intend to push anyone into a trauma sinkhole. Our mission, instead, is to encourage informative dialogue, self-examination & reclamation through poetry, art & sparkling bravery. 
Of course, healing is a many-tiered process. No two survivors are in the same place in their healing. The road to recovery has numerous paths & plenty frightening terrain. But being reminded that you are capable of existing beyond what has happened to you is one of the best things that could happen to you
 
BECAUSE YOU ARE THE BEST THING THAT EVER HAPPENED TO YOU. 
The Goods & The Dough
My goal is to book as many shows in as many cities possible & to work with fellow poets local to towns I'm traveling to so their necessary voices can be incorporated into the show. I have many brilliant poet friends who have been integral to this specific kind of activism within the poetry community and beyond.  
 
I need to factor the cost of everything it takes to run a successful get-free no-shame circus of open-heart loud-mouths across this glorious heartland, which includes fuel / tolls for a 6,000 mile journey, 25+ days of camping fees, vehicular maintenance, craft materials, & supplemental funding so I can bring the show to cities that have minimal to no support for literary or artistic endeavors of this nature.  
This project cannot exist without willful noisemakers & thoughtful listeners! If you think this show would be great for your school, art gallery, donut shop, shelter, church, writers conference, yoga studio or [insert magical land of feral amens here] LET'S TALK. I can be reached at theoutlastproject@gmail.com 
If THE OUTLAST PROJECT doesn't come to your town, you can still contribute to the survival installation! Check out the perks for more information.  
Please, share this with everyone!  High-five the sky & howl your brightest name into the clouds! We are going to be okay!
 
 
With gratitude & consensual hugs,
Rachel McKibbens & Crew 
 
 
_____________________________________________________
BELOW ARE EXAMPLES OF ARTWORK I'VE CREATED, SIMILAR TO WHAT IS BEING OFFERED AS PERKS: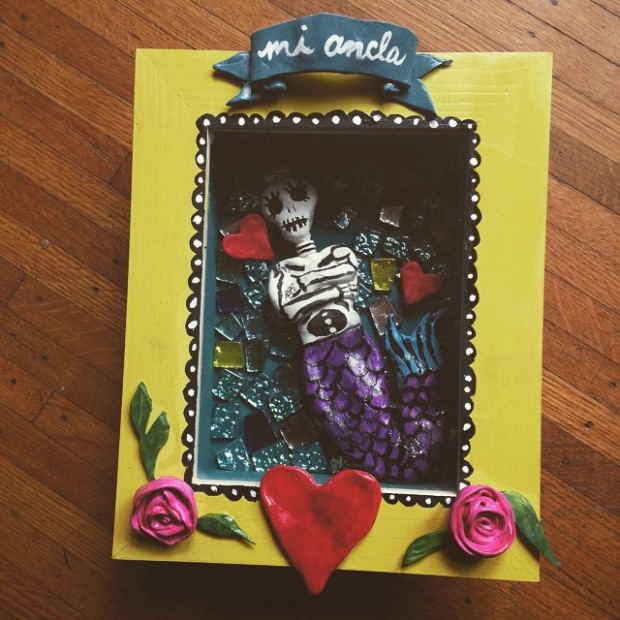 Mexican Folk Art Shadowbox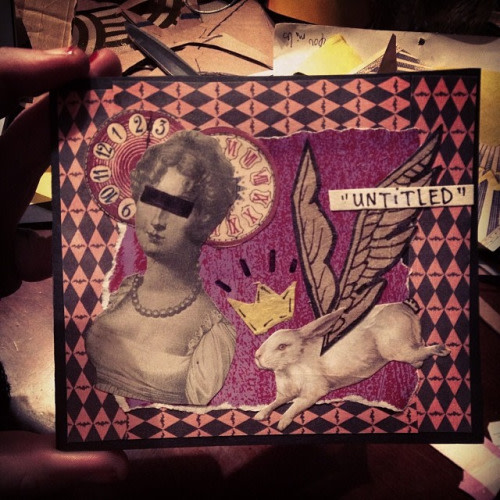 Custom Untitled (Last Love) Chapbook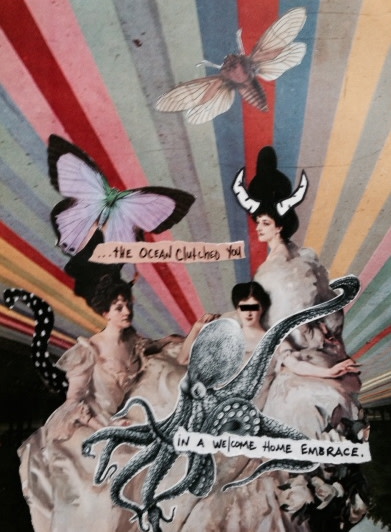 The Ocean Clutched You in a Welcome Home Embrace Poetry Collage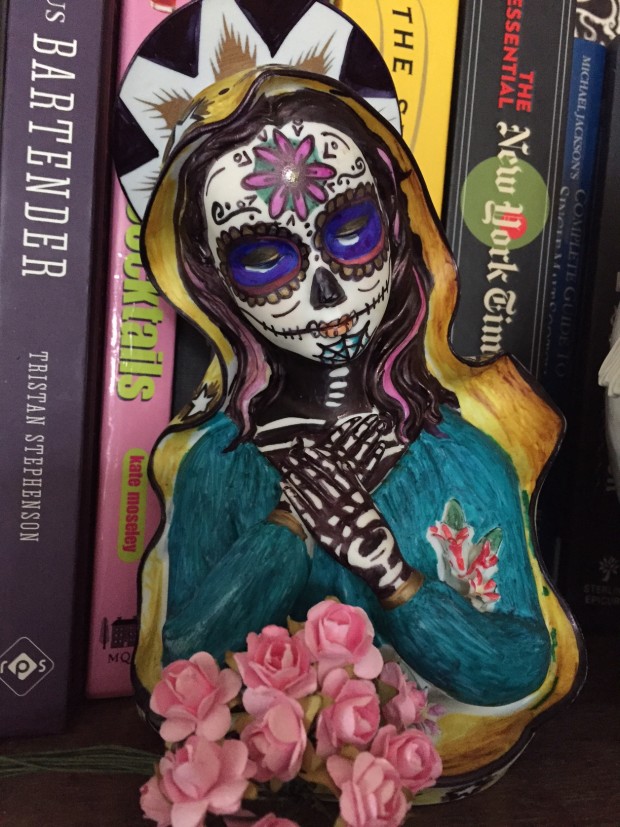 Calavera Mary Planter