iCrowdNewswire - Mar 4, 2016
iTron – Fastest Charger Ever! 3 mins. is Enough
Fully recharges in 18 mins. (8x faster than QC 3.0). 3 mins. of charging iTron can charge 1 phone.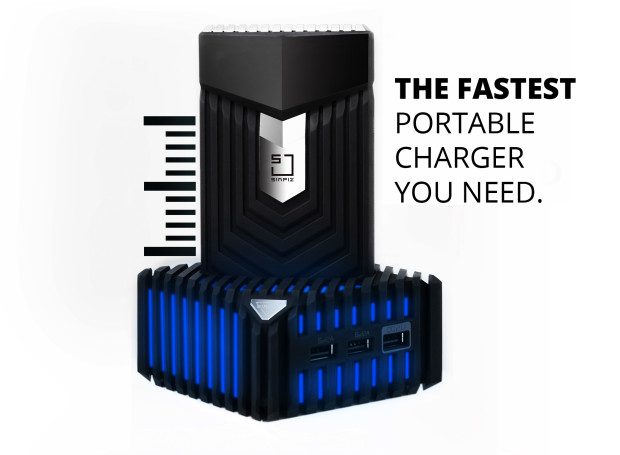 iTron is the fastest portable power bank/battery charger requiring only 18 minutes to fully recharge 9000mAh, compared to other traditional portable power banks which require 8 hours or more to recharge 9000mAh.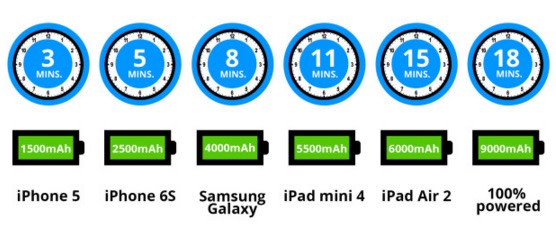 Living in the modern world, we're constantly on our smartphones 24/7 — but the problem is most smartphone batteries can't keep up with our lifestyle and the way we use our phones. So, we're forced to rely on portable chargers to get through the day.  But as most of us can attest, when you need portable batteries the most, like a night out on the town or a quick weekend vacation, you forget to recharge them! So either you leave it behind or you unknowingly bring along a dead portable power bank. We've all been there. And we know the frustration. But that aggravation is coming to an end with the iTron.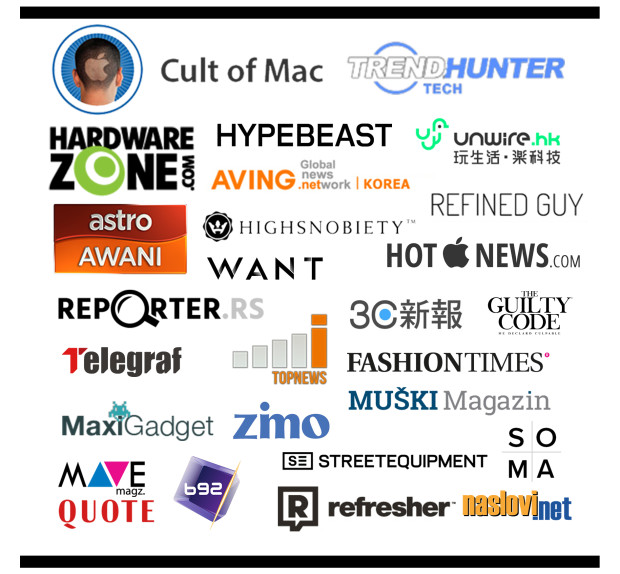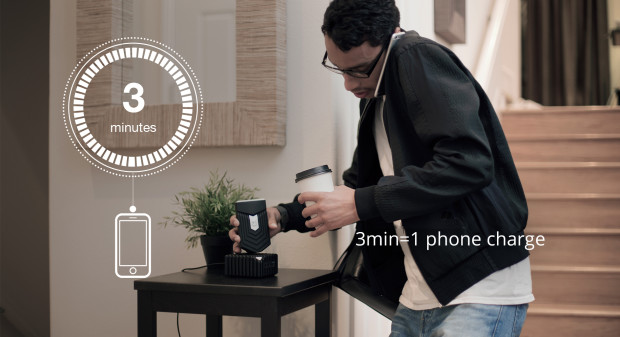 The iTron was created for those who are too busy too waste precious hours waiting on a portable charger! iTron is the fastest portable charger that only needs 3 minutes to charge up enough juice to power a phone. 3 minutes won't fully charge the iTron, but it's enough power for your phone!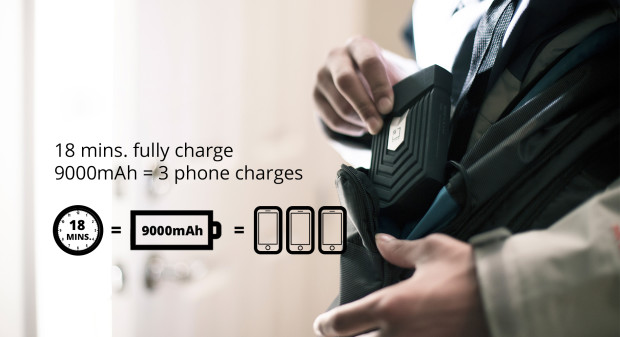 Even if you forget to recharge it overnight, the iTron only takes 18 minutes to power up, so you can get out the door faster than ever before.
With iTron's 9000mAh capacity, it can charge most smartphones three times or more after only 18! You're ready to go and conquer the world, knowing iTron can keep your phone juiced.

The iTron also features QC 2.0 output speed to charge QC-compatible phones quickly and easily.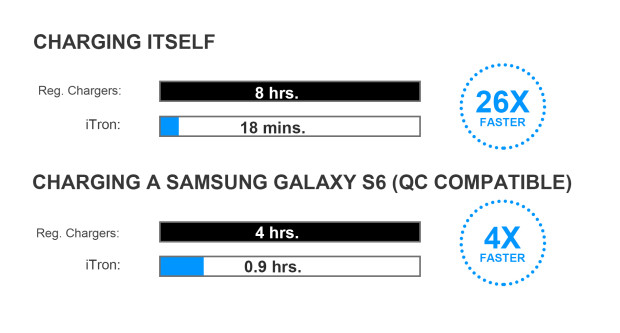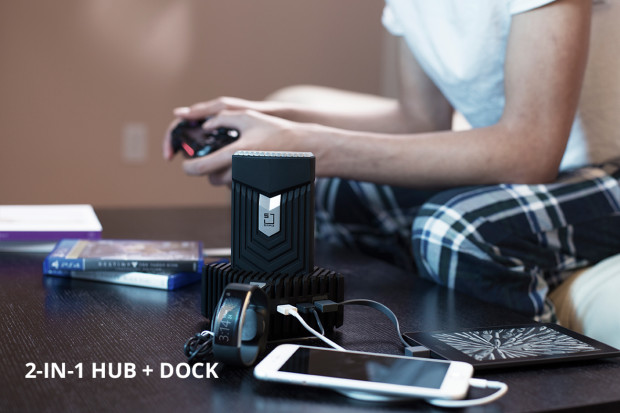 iTron has an amazing versatile and convenient hub + dock station that allows you to recharge the iTron while simultaneously charging multiple devices , like your smart phone and tablet. With the hub + dock's three output ports to charge all your devices, it keeps everything all in one place and reduces outlet use. All your cables and devices will be neatly placed on a surface thanks to iTron. Lost cables and dead phones will be a thing of the past.
Instead of fiddling with cables the ITron hub + dock only takes a quick second to plug in. It's simple and efficient. The dock also features a blue light indicator that blinks while charging and turns solid when the iTron is fully charged.

Safe to use for charging iTron and your phone. 
iTron is also one of the longest-lasting batteries, double the cycle life of standard portable batteries. We use special high-efficiency battery cells that are able to handle the power of DUBI 1.0™ and QC 2.0. The result is a speedy two-way charging not found in other chargers.
These special battery cells are similar to those used for electric cars like Tesla.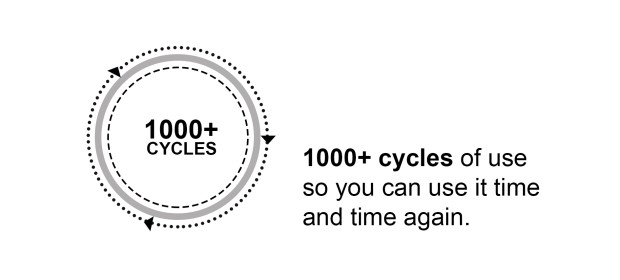 The smart DUBI 1.0™ technology also protects iTron and the smartphone to ensure a safer charge. When iTron is used to charge your smartphone, DUBI 1.0™ will optimize the charging so your smartphone gets the fastest charge allowed. Of course, iTron won't be able to charge your smartphone in minutes, but it can be more efficient.
It protects against 8 things that worry people the most – overheating, short-circuiting, overcurrent, undercurrent, overcharging, input overvoltage, and output overvoltage. It also maintains dynamic equilibrium.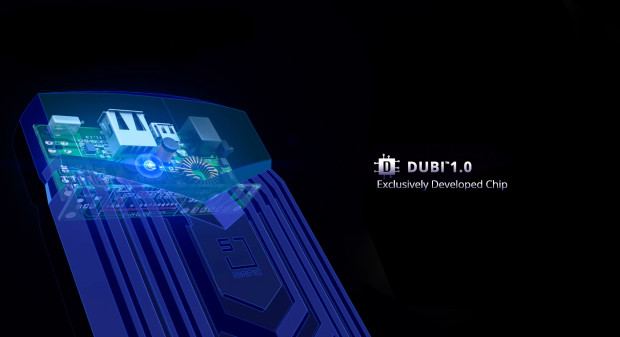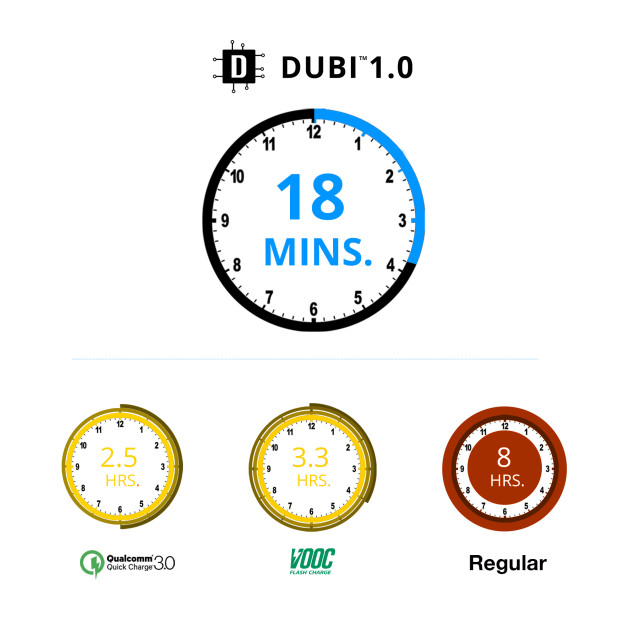 What is DUBI™?
DUBI 1.0™ is a state-of-the-art chip developed by Simpiz R&D Power Lab. By using this chip, iTron is able to reach 100w output power and charge fast and steady, while controlling the charging heat. 
How does DUBI™ work?
The special DUBI™ chip precisely optimizes four channels of electricity flow, thereby  decreasing the electricity load on each battery cell. Essentially, it is capable of charging faster under the same battery cell load situation.
Only The Beginning
iTron is just the beginning. DUBI™ will change the way we use devices forever. One minute to charge a smart watch; three minutes to charge a smartphone; 10 minutes to charge a car — this is not a dream, but a reality made possible with DUBI™ technology. Daily tasks will become much more convenient than you have previously imagined.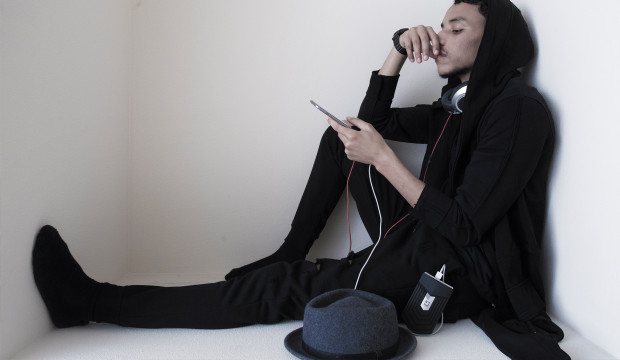 From the activation light to the grooves and angles of its exterior, its design reflects a modern look that is as sharp and sleek as your smart phone. We've also made the design communicate with users — iTron hub + dock comes with a blue light that lights up when it's still charging and then stays solid when iTron is fully charged. With a quick glance, you can easily tell the status of the recharging.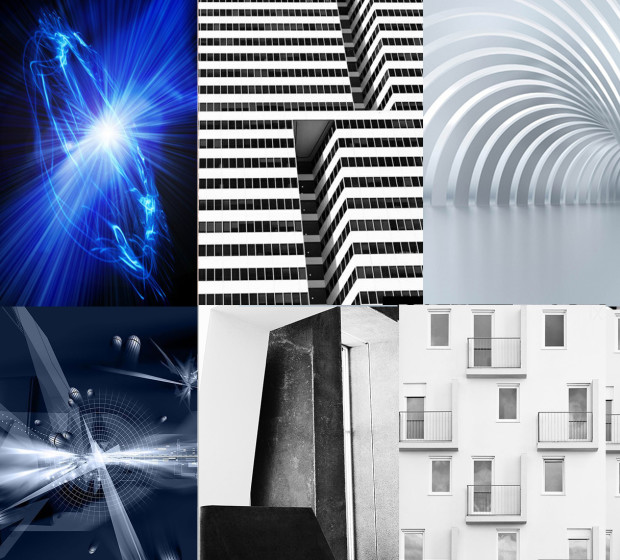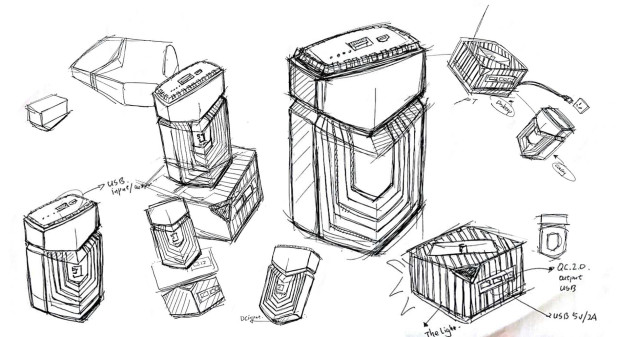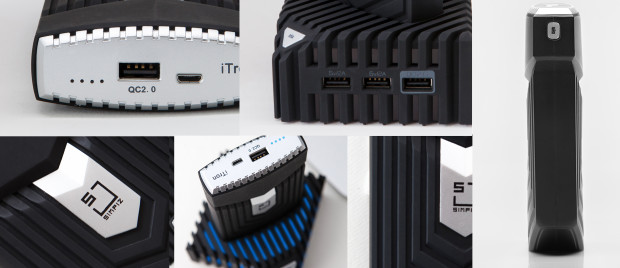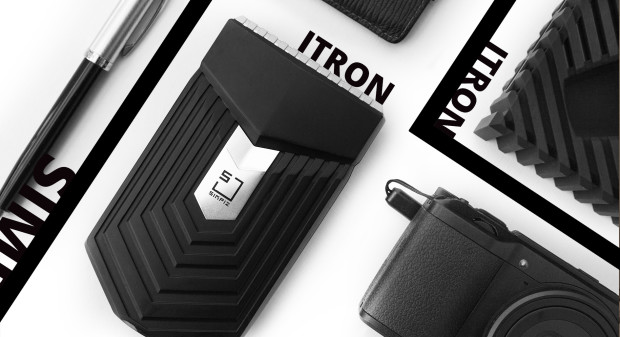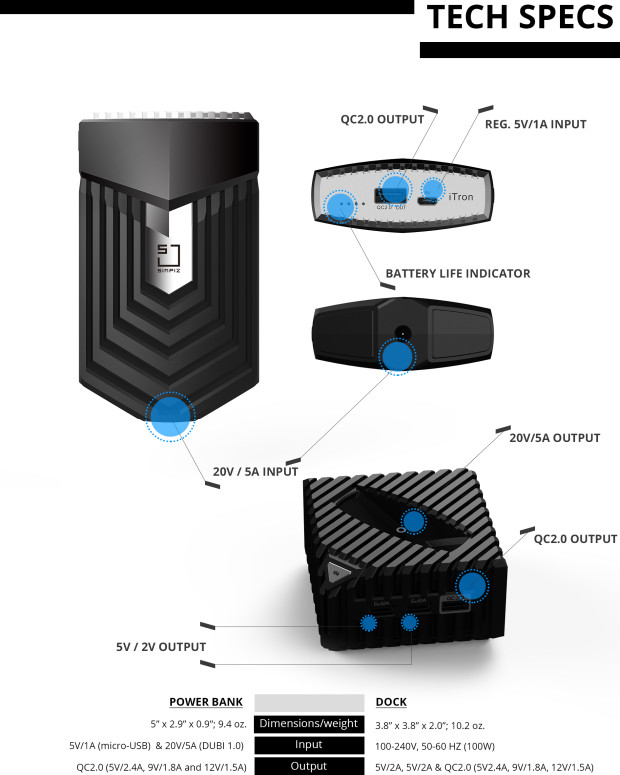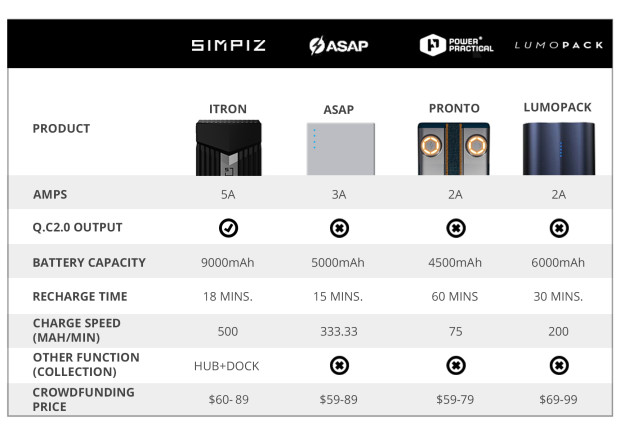 Simpiz spent considerable time on design engineering, to ensure a precision instrument for the modern world.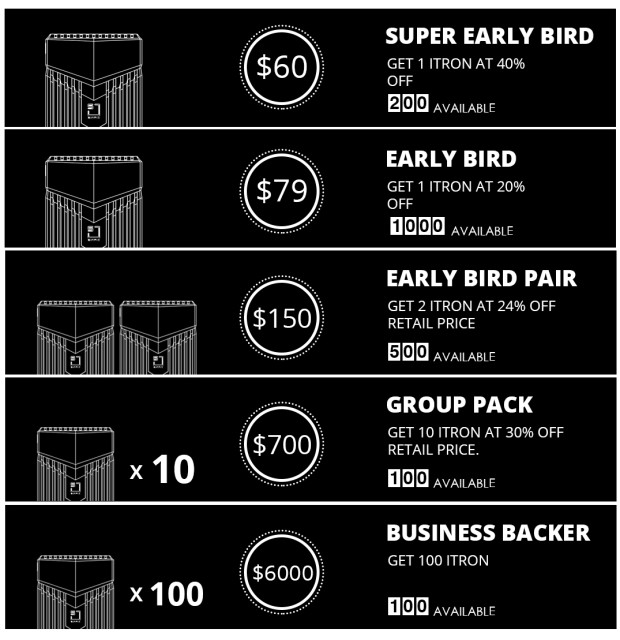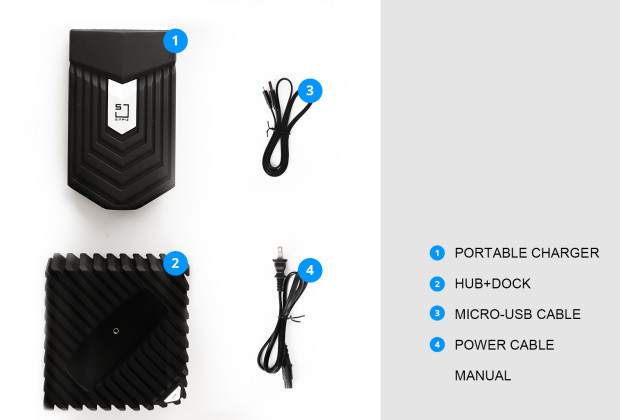 Included with iTron are the portable charger, hub+dock, hub+dock power cable, micro-USB cable and manual.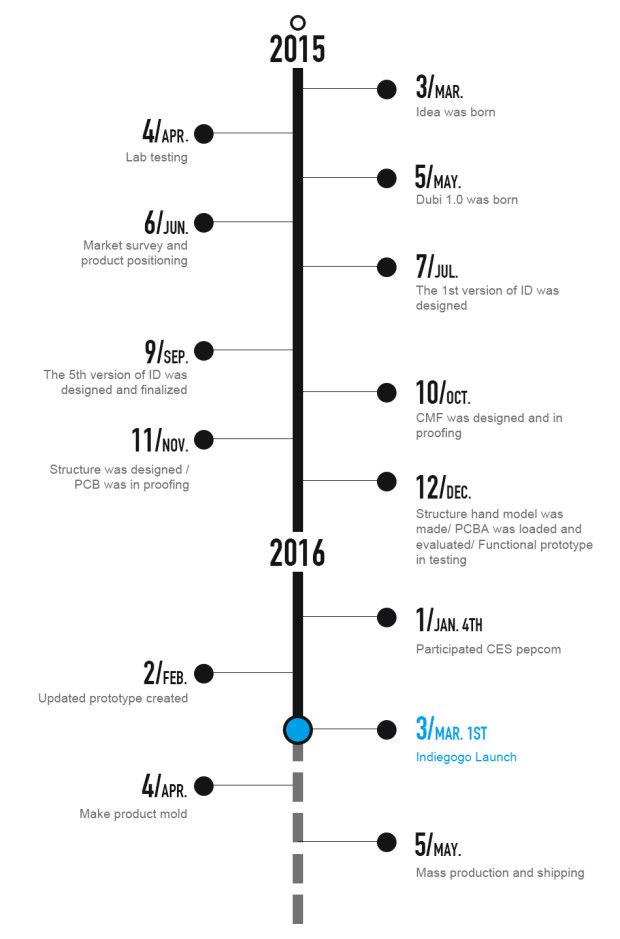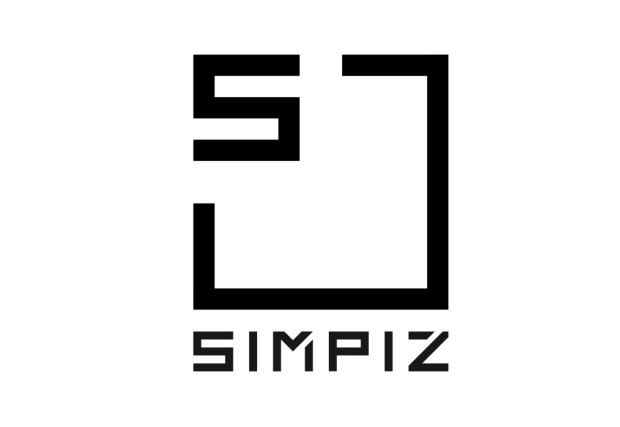 Born in the heart of Silicon Valley, Simpiz uses innovation and groundbreaking ideas to create unique, digital lifestyle products with style and modern aesthetics. We have become a fast growing brand, covering mobile portable chargers, Bluetooth speakers, and other mobile protection accessories. With experienced entrepreneurs, Red Dot Award winning designers, and electrical engineers with more than 10 years in the mobile accessories industry, Simpiz wants to gift users the experience of a better digital life. 
Check out our website: www.simpiz.com for more information.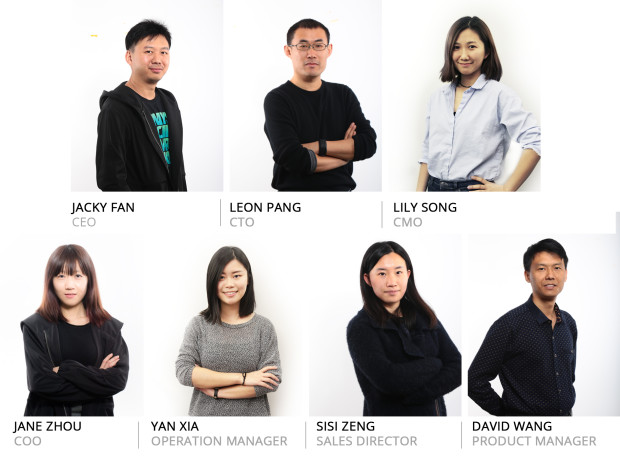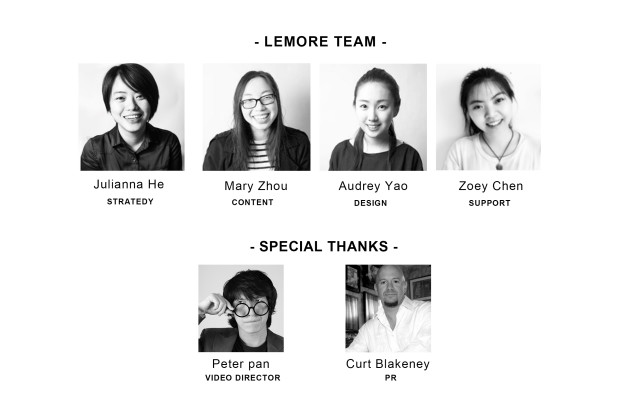 PLEASE SUPPORT OUR DREAM!

Product Questions
Which phones are compatible with QC 2.0?
To see a list of QC-compatible phones, visit Qualcomm's website at:
https://www.qualcomm.com/products/snapdragon/devices/all?feature=Quick%20Charge%202.0.
How large is iTron?
The iTron measures is 5" x 2.9" x 0.9" .
Can iTron do flow-through charging?
No, we do not recommend doing it because it's not safe. As an alternative, we created a hub + dock so you can charge multiple devices + iTron at the same time. However, using a regular micro-USB charging cable to charge iTron then attaching a phone charging cable to charge you phone at the same time is a bad idea.
How long does it take to recharge the iTron?
It takes only 18 minutes to fully recharge the iTron.
Is the QC port compatible with iPhone?
QC isn't compatible with iPhone, that's why it takes 1 to 1.5 hours to fully charge an iPhone. But if iPhone used this technology, it would be fully charged in a few minutes.
What's the capacity of the iTron? Why can't it be larger?
The iTron has a capacity of 9000mAh. We are trying to make the capacity as large as possible, while keeping it pocket-sized. Therefore, 9000mAh is the ideal capacity.
What's the total amps it holds?
iTron can hold 5 amps.
How does the battery remain undamaged with such a fast recharge? Wouldn't it heavily degrade over time?
iTron uses a special DUBI™ chip, which allows  it to fully recharge in 18 minutes, yet without  harming  to the integrity of the battery. iTron also uses a high-efficient lithium battery that is able to handle the 20V of charging that the iTron can provide. DUBI 1.0™ optimizes the charging through four channels and protects against the overcharging, overheating, undercurrent, overcurrent and maintains dynamic equilibrium.
Will this charge my iPhone really fast?
Unfortunately, no, because the speed of charging a cellphone depends on the capability of the phone. For safety reasons, we only optimize the recharging of the iTron. As an alternative, we've made iTron speedier so at least you won't have to wait for it.
How much battery capacity is iTron?
iTron has 9000mAh, which means it can fully charge an iPhone 6s three and a half times.
What is iTron's battery life cycle?

iTron has a battery life cycle over 1,000 recharges.
Shipping Questions
When can I expect it to be shipped?
The first batch of iTrons for campaign backers are expected to ship around May 2016.  We will keep campaign contributors updated with our progress on a regular basis. 
Why is shipping to certain countries so expensive?
We've tried to have the shipping cost for every country be as low as possible. iTron comes with a hub+dock and the portable charger itself so the packaging might be slightly bigger than typical portable chargers that don't come with a dock. We have made the packaging as minimal as possible to cut down the cost without compromising protection.
How much does the package weigh?
Total:28oz (794g)
iTron portable charger: 9.4oz (267g)
Dock: 10.2oz (290g),
Dock Cable:0.8oz (23g)
micro-USB cable:1.9oz (54g)
Packaging:5.6oz (160g)
Are there any countries you cannot ship to?
Yes, unfortunately, we are not able to ship to Croatia and Guadeloupe.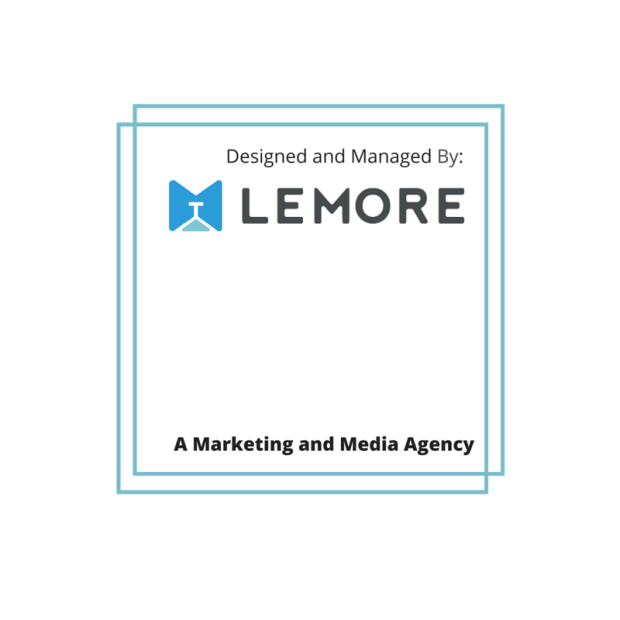 We launch your brand with global ideas.
Find This Campaign On