iCrowdNewswire - Feb 23, 2016
This is K Kit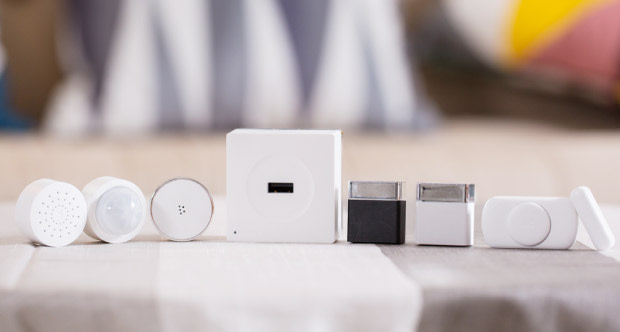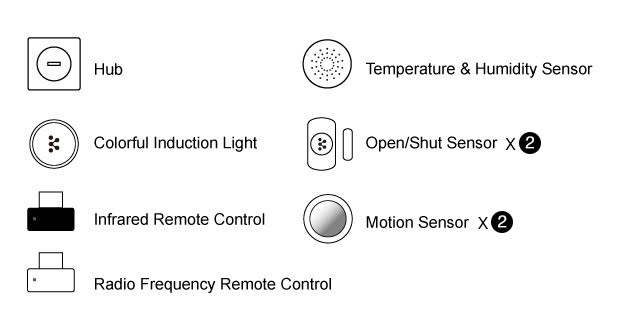 K Kit is a small, customizable, 7-unit smart home system that you can control from your smart phone. For the first time, K Kit has integrated existing smart home features into an easily installed, unobtrusive and intuitive package that includes basic convenience, security and efficiency features, one-touch preset "themes" as well as infinite customization potential. You choose how much you want to geek out with K Kit.

Easy to set up and customize
Plug and play system: Can be set up in minutes. No tools, no holes, no wires!
Smart: Learns your behavior to automatically improve functions.
Comprehensive: Compatible with all remote controlled and plug-in electronic devices
Small: Minimalistic design is barely noticeable
Intuitive: Smartphone app gives you as much or as little control as you like.
Control Your Home with Your Smartphone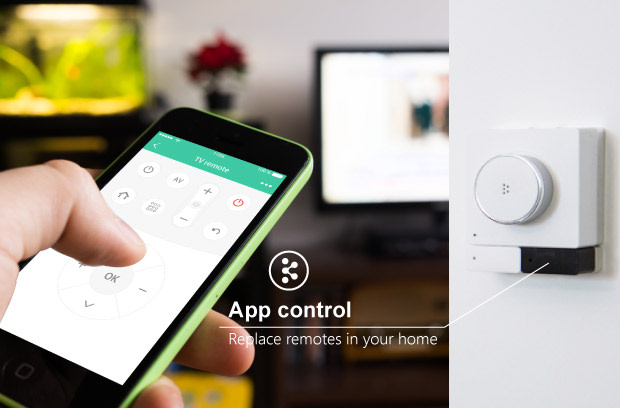 Change the channel on the TV, turn up the tunes and dial up any color of mood lighting without missing a beat.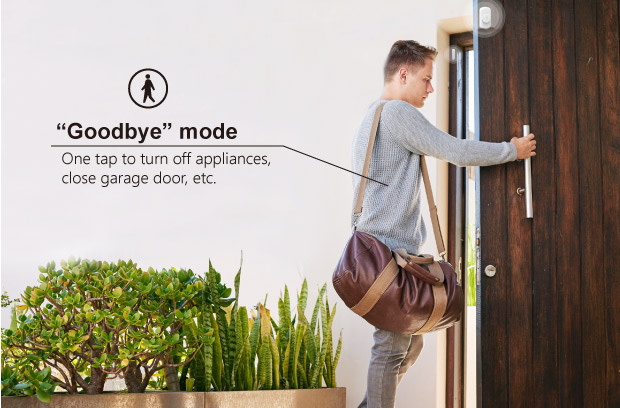 One touch on the way to work activates "Goodbye" mode, which turns off appliances, closes garage door and engages security monitors.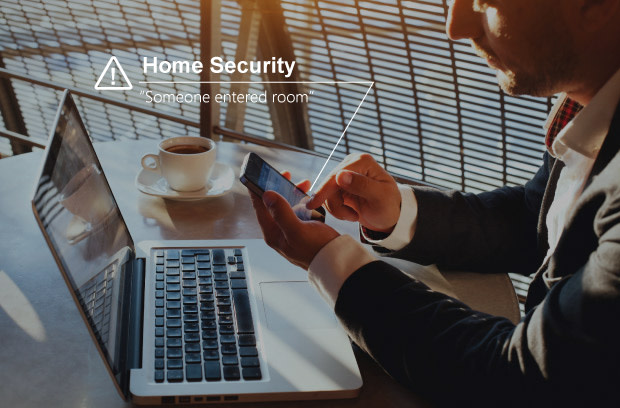 Custom smartphone alerts announce unexpected activity and temperature spikes.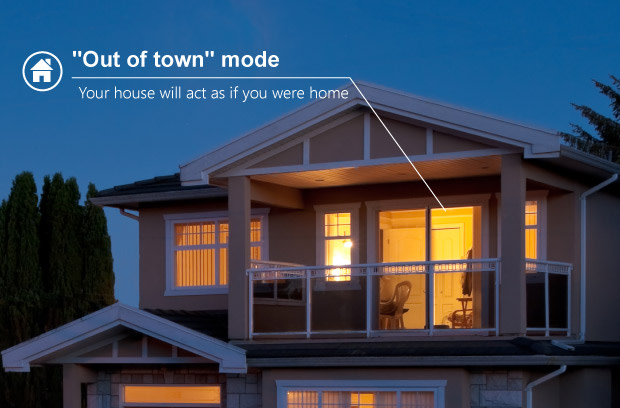 "Out of town" mode simulates your presence while you're on a business trip by turning on the TV and induction light automatically every evening.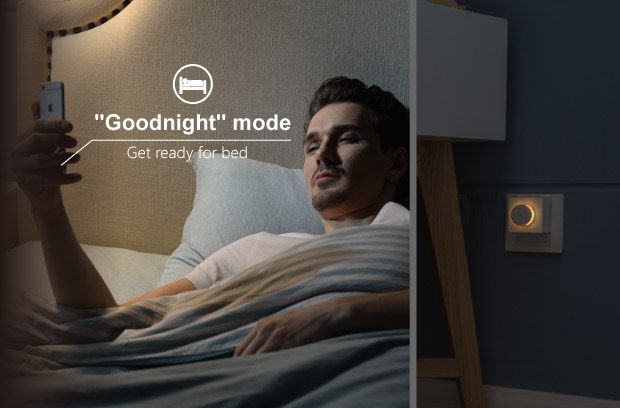 Tap "Goodnight" to turn your TV off in 30 minutes and engage the motion-activated night light to your favorite shade of pink or blue.
Press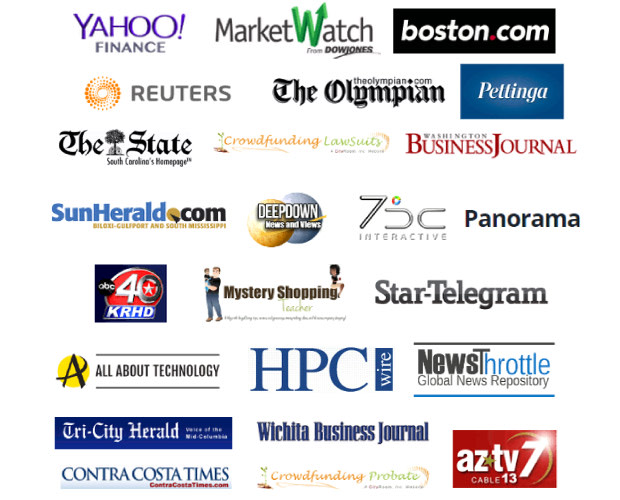 Beautiful design for a beautiful home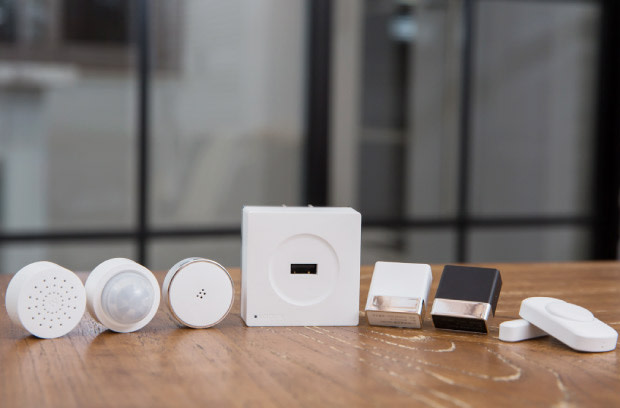 We developed K Kit according to customer-first philosophy. Each piece of the K Kit exponentially increases the potential smart home functions, but without any sacrifice to the user-friendliness of the whole. K Kit is designed to seamlessly blend into your home and lifestyle. We believe the beauty of the product is a natural byproduct of its simplicity. 
Design Features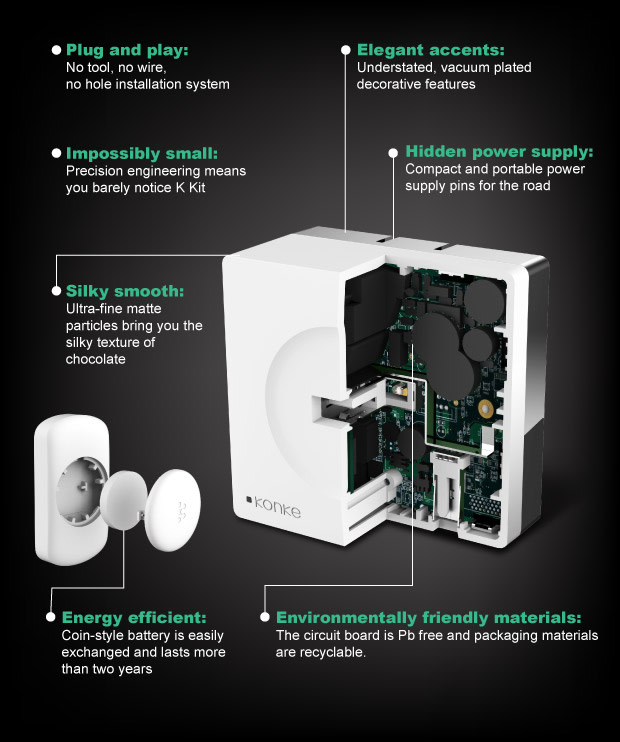 What's included in a K Kit?
K Kit is a system made up of 7 parts, a hub and 6 modules that are controlled by an app on your smartphone.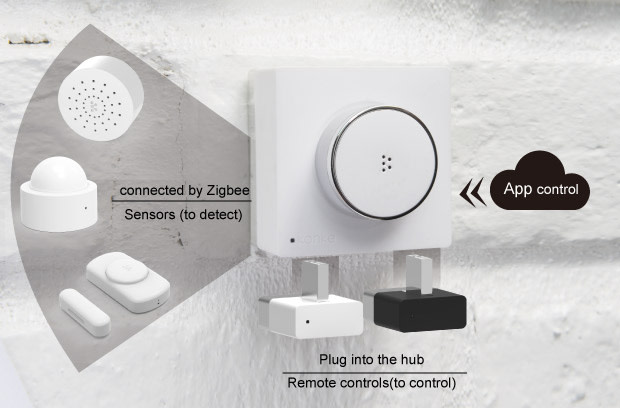 THIS IS THE HUB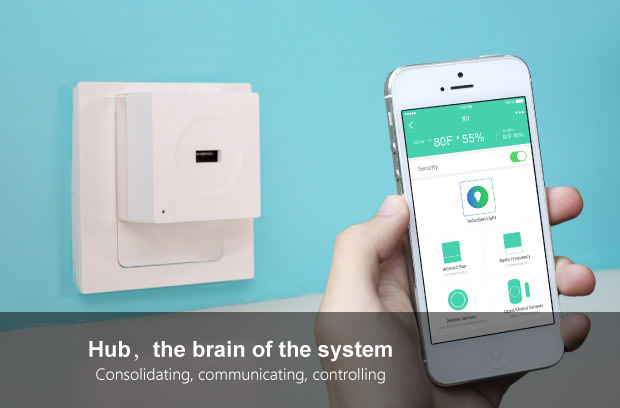 Plug the hub into a central outlet in your home. The hub is the brain of the system, consolidating information from the modules and then communicating and controlling them via commands on your smartphone.
THIS IS THE INDUCTION LIGHT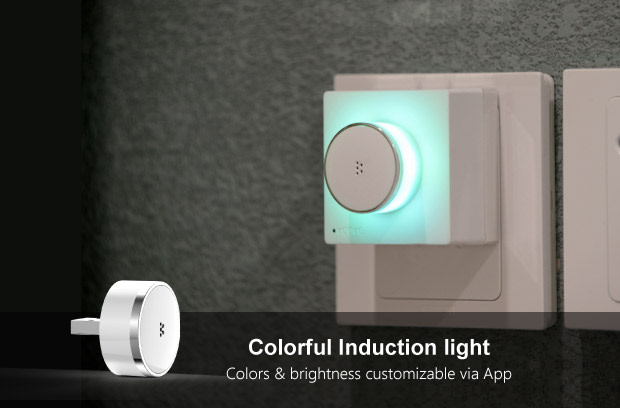 The induction light plugs into the hub. It radiates ambient LED light that can be adjusted for brightness and millions of colors. It can also become a motion-activated multi-color night light. 
THIS IS THE INFRARED (IR) REMOTE CONTROL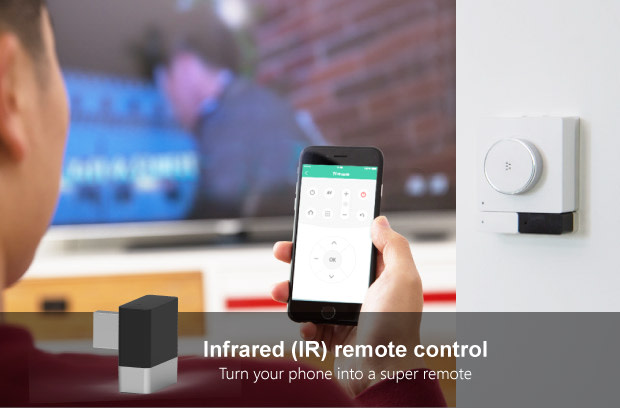 The IR remote control plugs into the hub. It turns your phone into a super remote for all your IR remote-controlled devices (TV, cable, stereo, etc.) by syncing with their existing IR sequence (Don't worry, easier than you think). You'll see the same buttons and controls on the app in your phone so you can change channels and adjust volume from your phone no matter where you are.
 If you have a remote controlled A/C unit, you can even cool your apartment before you come home from a summer workout or remotely manage the climate for your pets.
THIS IS THE RADIO FREQUENCY (RF) REMOTE CONTROL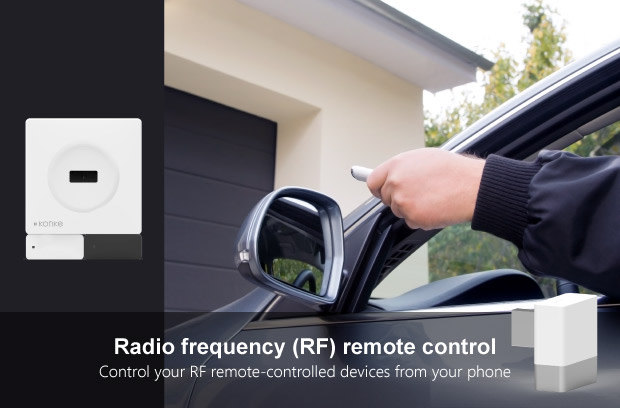 The RF remote control plugs into the hub. It allows you to control your RF remote-controlled devices (garage doors, curtains, etc.) from your phone,  based on timers or sensor data. Imagine opening the garage door for guests when you can't make it home on time.
THIS IS THE TEMPERATURE AND HUMIDITY SENSOR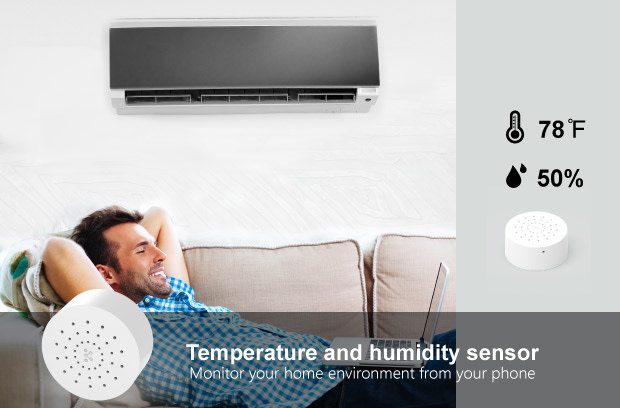 Affix the temperature and humidity sensor high on a wall away from the window using self-adhesive strips. It communicates wirelessly with the hub via Zigbee every hour. This allows you to monitor your home environment from your phone. 
Paired with the remote controls, you can set triggers to automatically turn appliances like air conditioners on and off based on high or low temperatures. Smart plugs (introduced in the stretch goals) further expand the applications of the temperature and humidity sensor to any plug-in household appliance.
THIS IS THE OPEN/SHUT SENSOR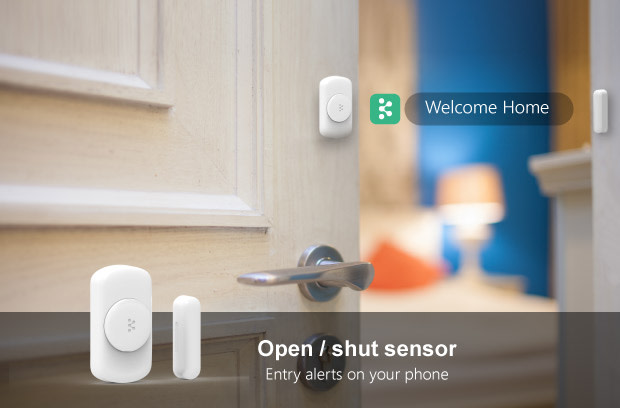 The open/close sensor can be placed on a door, window, cabinet or drawer. It is affixed using self-adhesive strips, so no tools or drilling are necessary. The sensor communicates entry alerts to your phone and can also trigger pre-set themes like "Welcome Home" and "Goodbye" when you leave or enter at certain times.
THIS IS THE MOTION SENSOR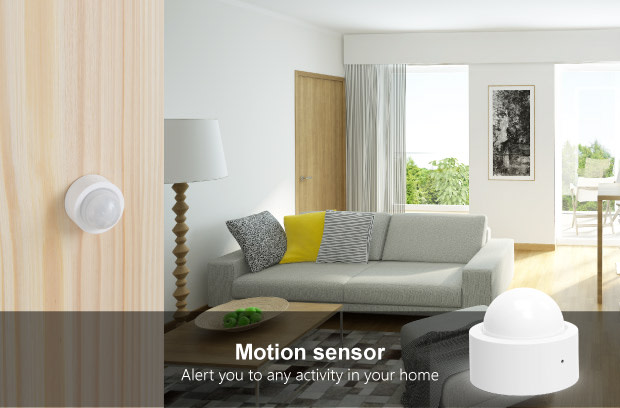 The motion sensor can be affixed in a central location to alert you to any activity in your home while you're away.
Greater than the sum of its parts 

So long as the sensors and linked devices are in range of the hub, they can be networked to deliver you information remotely and control all the electronic features of your home. You can choose presets like "Good Morning" (turn on TV and disengage security system) or "Movie Night" (turn off music and dim induction light) as well as personalize your own unique triggers and custom settings based on your habits and devices. The possibility is limitless!