iCrowdNewswire - Feb 19, 2016
NexDock: Turn your Smartphone into a Laptop
NexDock transforms Windows 10 smartphones, mini PCs, tablets and more into a Laptop.
Meet NexDock
A versatile 14-inch monitor with a built-in battery and bluetooth keyboard, at a fraction of the cost of a laptop.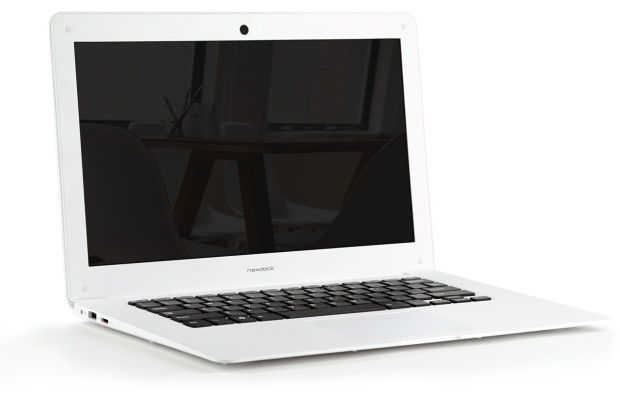 What does it do? 
NexDock transforms your Windows 10 smartphone into a Laptop. 
(works with Continuum feature)
Don't have a Windows 10 smartphone?
NexDock isn't just for Windows 10 smartphone. 
Thanks to mini HDMI-in port — the innovative NexDock let you get the most out of many other devices just plugging in. The monitor with built-in battery and bluetooth keyboard lasts days for all other devices. NexDock is designed to go anywhere you want to go and do everything you want to do along the way.
Productivity with Tablets
With a full-size keyboard and screen, experience real productivity with even the smallest of tablets. 
Portability for PC Sticks
Connect NexDock with the world's smallest PCs, for a cost-effective computer on the go.
Coolest Raspberry Pi Laptop
Connect to a Raspberry Pi computer and create the world's most affordable full-size laptop.
Secondary Portable Monitor
Use as a secondary monitor for your laptop to set up a multi-screen workstation when traveling.
A bigger screen for Android
Add a wireless display adapter and watch movies or TV shows from your Android phone.
Turn iPhone into a game controller
Play AirPlay-enabled dual screen games using iPhone as a game controller
Our Vision
NexDock is the first step to our vision.
In the future, we want to develop docks with variety of sizes and better-integrated mini PCs with a range of processors and operating systems.
By separating processor & operating system from the display, we hope to start a paradigm shift in consumer electronics, where computers can be adapted to match your exact needs, generating less electronic waste for the environment.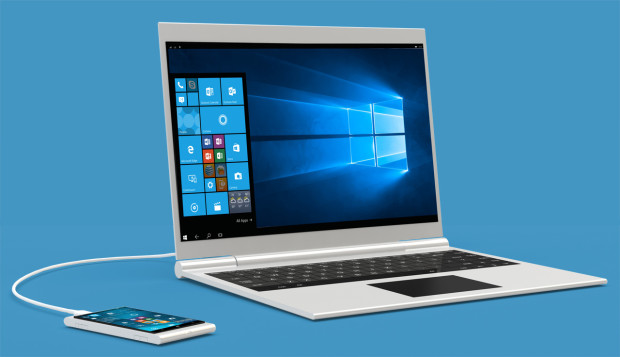 Display of your Choice
More NexDock options with variety of display sizes and form factors.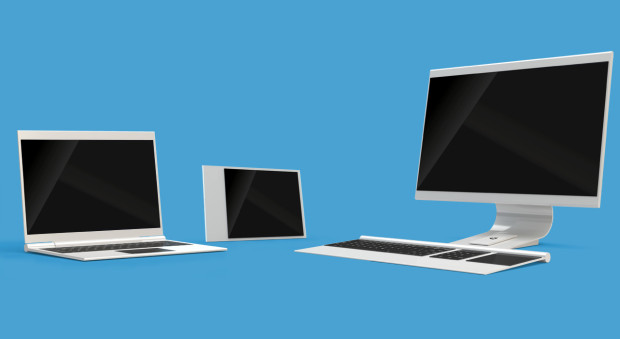 Processor & OS of your choice
Thanks to USB Type-C, better integrated mini PCs with a range of processors and operating systems.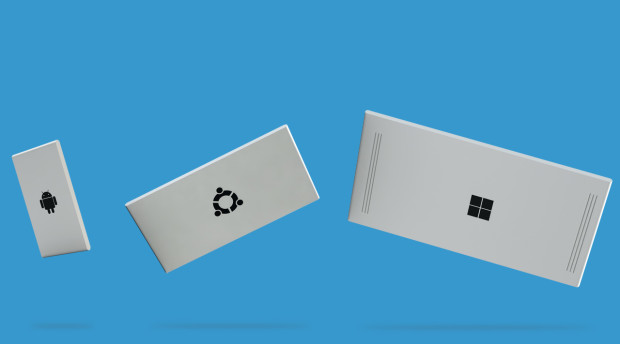 A computer to match your exact needs
A longer lasting computer that you can easily upgrade and customize.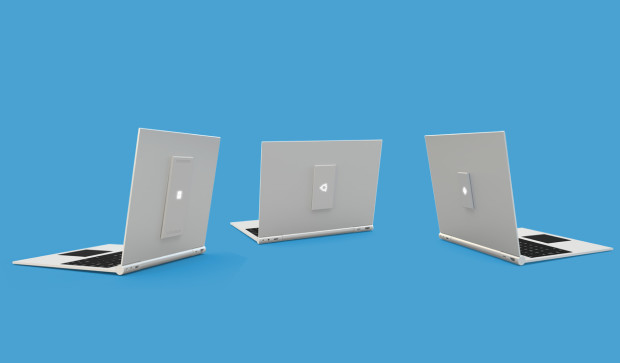 Imagine a computer that one day you can use as Chromebook, and the next day as an Ubuntu developer laptop. Imagine a longer lasting computer that you can easily upgrade and customize to become a powerful Windows gamer laptop.
We envision a world where we carry only our mini PCs, which connect to any screen in the world to turn them into tablets, laptops and PCs.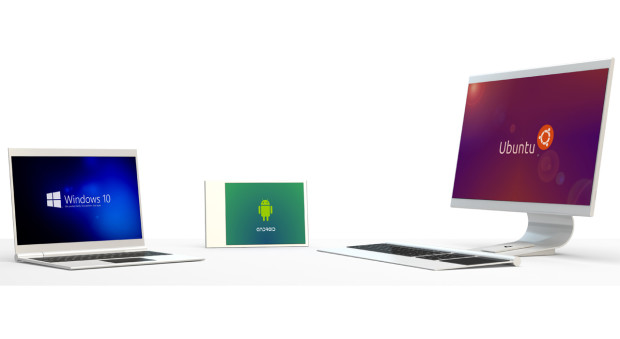 Pledge now, and help us take the first big step in turning that vision into reality.
What are we doing at the moment? 
We partnered with an ODM in China that ships hundreds of thousands of laptops every year.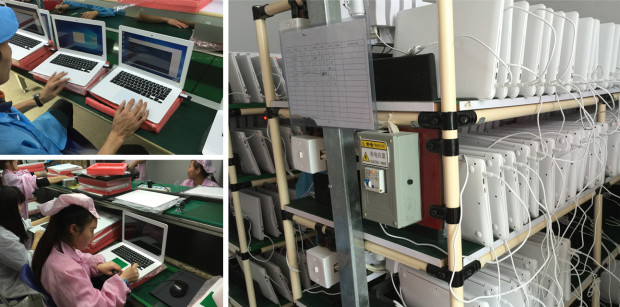 After extensive Research and Development we have our working prototypes ready.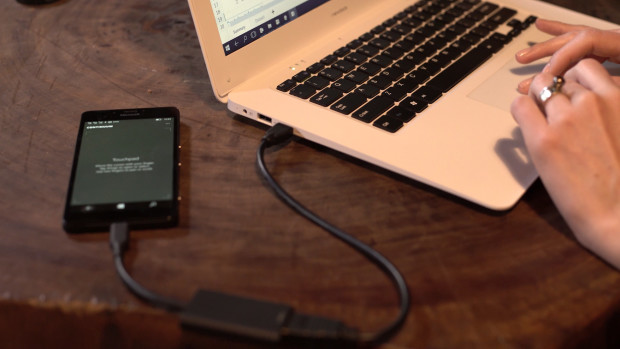 Now we need your support to meet the minimum order quantity for mass production.
Team leader, Emre Kosmaz is an industrial designer and serial entrepreneur, still providing telecom services with VoIPVoIP.com & QuickPBX.com. He has a strong team in various backgrounds to get this project alive. 
With this funding we want to ship NexDock to all our supporters by June 2016. 
What does my backing pay for?
Transforming this prototype into a consumer product will still require teamwork between the ODM, engineering and management groups which needs to be orchestrated carefully. 
With your backing, our project aims at planning and executing every step throughout obtaining regulatory approvals, mass manufacturing and shipping.
We believe that the high profile push of crowd funding will also bring us new opportunities, connections, and resources and will be the first step in our vision to design docks with better integrated mini PCs. 
Thank you sincerely for your interest to bring this project to life. Every contribution and every word you spread will help us to bring it alive a step closer.
Help us show the world how NEX can reshape the world!
FAQ
What are the technical specifications of NexDock? 
The technical specifications are as follows. 

Dimensions & weight:  351 mm x 233 mm x 20 mm, 1490 gr 
Display: 14.1 inch 1366*768 TN Screen with 16:9 display ratio
Keyboard and Touchpad: Bluetooth class 4.0
Battery:  Li-ion battery, 3.8V / 10000mAh
HDMI port:  mini HDMI
Connectivity: 2x USB port, 1 x TF card slot, 1 x 3.5mm headphone port
Power:  DC 3.5mm 5V/2.5 A
Where do you ship to?
Our shipping partner uses multiple couriers for world wide delivery and we will ship to anywhere that they deliver.
Is shipping included?
Shipping is not included, we are building a custom portal for you to keep track of your NexDock at www.NexDock.com. We do this because it is much easier for us to handle the shipping logistics of a world wide launch in this way.
After the campaign is finished you will receive a personal login to NexDock.com and pay for your shipping there. Approximate shipping cost will be $25 anywhere in Europe, and the USA. Other countries will vary depending on your location.
Purchasers are responsible for any VAT or customs duties levied by their own countries.
What are the risks and challenges?
NexDock is nearly complete. NexDock prototypes shown on this page and in the videos were built on our partner ODM's production line. We've done our very best to forecast demand and create a solid production plan and we are ready to meet the estimated delivery times. However, component delays and unexpected shortages can occur and sometimes forecasts don't always hit the mark. If this happens, we'll let you know why and make it right as quickly as possible.
Find This Campaign On