iCrowdNewswire - Feb 10, 2016
Luxury & Precision – The L3 Digital Music Player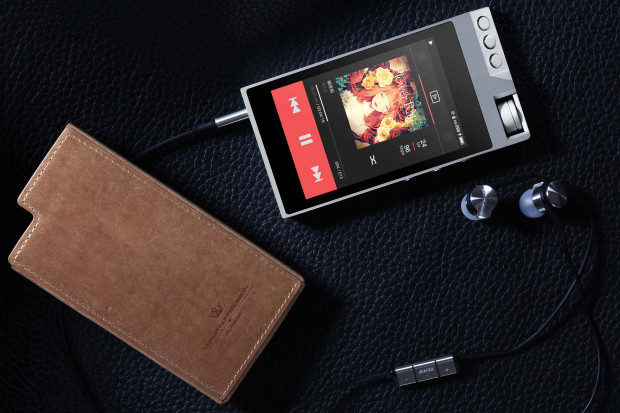 A sleek, high-res music player that is the ultimate in the realm of price to performance ratio.
A Brave New Music Player World
Digital music players have come a long way since the advent of the Apple iPod. It's not enough to just have a device that carries your music library with you anywhere you go. These days, people are looking for a digital audio player that delivers aesthetics, functionality and sound quality at a price point that impresses.
One such manufacturer that's been making waves with their line of digital audio players is Luxury & Precision. Their most recent product, the L5 Pro, was highly praised for both its physical build as well as its incredibly sound quality. With over 1,000 discussion posts in its own thread and in-depth product reviews from members twister6 and cleg, you can read all about the device on Head-Fi.
At north of $800, the Luxury and Precision team was well aware that the L5 Pro did not cover the entire spectrum of demand. They've been in the process of making a product that builds on what they learned creating the L5 Pro while simultaneously dropping the price to a more affordable level.
Luxury and Precision designed the L3 with many of the same great internal pieces as the L5 Pro and will be offering it when it comes to market at $400, a price point that's going to be hard to beat. 
The company's been very encouraged by the western reception of their previous products, and to really get the word out and to help get manufacturing kicked off, Luxury and Precision will be offering bold early adopters a chance to get their latest and greatest product at the best prices it will ever be offered at.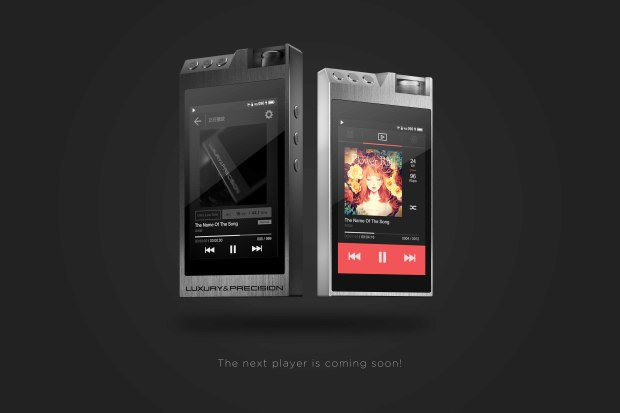 Features
Luxury and Precision's line of products has really lived up to the name. Whether it was the LP5 or L5 Pro, the team sourced best-in-class components to ensure that listeners only get the latest and greatest. The L3 maintains this tradition and doesn't skip on the internals.
A main design consideration of the L3 was designing a product with an extremely low noise floor. At -115 dB testing with a 32 Ohm load, the distortion level was less than 0.0017%, providing a jet black background with even the most sensitive in ear monitors.
Flexible use case is an important function the Luxury & Precision team took to heart. Armed with headphone out (3.5mm), balanced out (2.5mm), line out and SPDIF out options, it's got everything you need to plug in and play no matter what kind of setup you're currently rocking.
Of course, the L3 is balanced out done right. Equipped with a dual DAC, dual OP amp true balanced architecture, we've got pictures below for your viewing pleasure.
The L3 also comes with a USB DAC plug, allowing you to double up on its functionality and plug into a PC to take over sound functions and improve audio quality.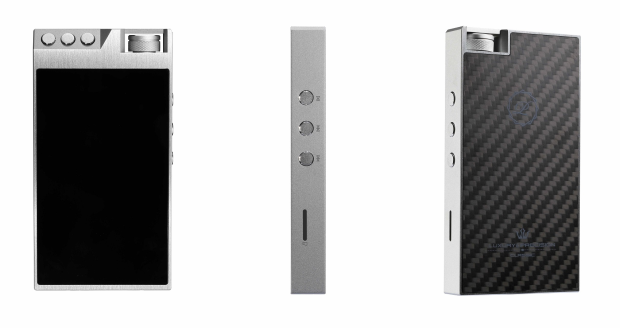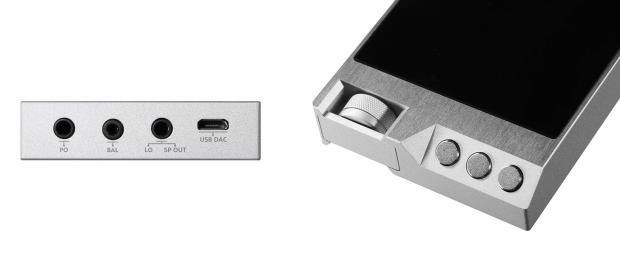 Design
The L3's been in the works for a while now. In fact, before the original L5 was ever listed on the market, we were already in the process of hand soldering together an early test unit of the L3.
All three of the players use a 6-layer PCB stackup. The L3 and L5 Pro share many internal components while also maintaining the same digital circuit architecture.
In our opinion, an important step of creating a high quality DAP is to separate the digital and analog signals cleanly.  Digital circuitry is very noisy, whereas analog circuitry is vulnerable to noise. We accomplish this with different approaches in each of the devices.
In the LP5's PCBA, the device separates the two in a vertical format. The top half of the PCB is a digital circuit while the bottom half consists of the analog circuits. Between the two is a ground plane.
The L5 implements this slightly differently. One entire side of the board is completely digital, while the other is entirely analog, and the wires are kept apart by a ground plane.
The L3 is designed specifically for use with sensitive IEMs, and the most important thing is design a device that maintains a jet black background free of noise. Because the L3 has a smaller area to work with, the circuits on the device are all on one side of the board. To avoid interference between the digital and analog circuits, we implemented a similar design to the LP5's vertical division with multiple ground planes: There are two layers of ground planes in the digital circuits that help block interference, and three layers of ground planes in the analog circuits. In addition, the analog portion is shielded so that there's no chance of external interference.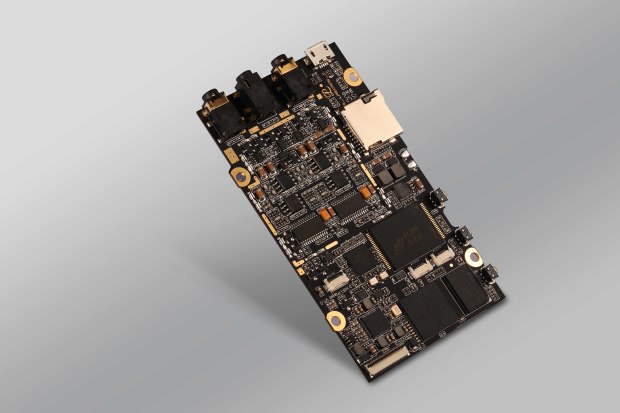 Measurements
Let's start this section off by saying measurements don't tell the whole story. Numbers are just a part of the whole, and having impressive measurements doesn't ensure that the music you hear from a digital audio player will be reproduced faithfully.
But relying only on subjective impressions without any insight into how a device measures would just be taking a complete stab in the dark. We prefer to marry the two – design something that doesn't have any glaring measurement issues, but also sounds good to our team's ears.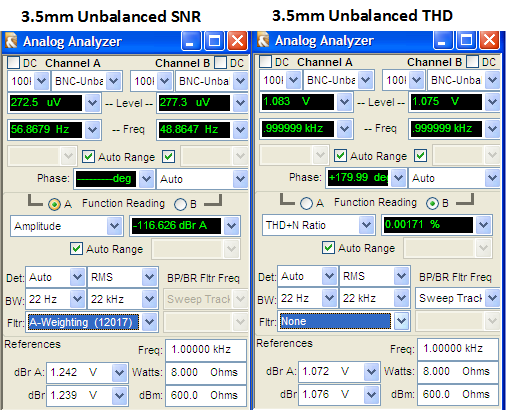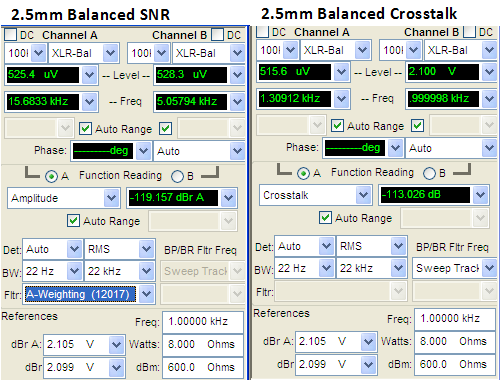 Re: DAC Chip Choice
This was one of the more difficult choices that had to be made. We decided on using the CS4398. It's true that spec-wise, the SNR doesn't measure quite as well as other chips that have more impressive numbers, notably (and one that was previously up for consideration) the ES9018.
Here's where our human subjective impressions came into play. The team didn't like how the SABRE chip sounded with the player. After extensive testing and listening, we ended up choosing to implement the DAC chip that made the player sound the most open and natural. We hope after you take a listen that you'll agree with our choice!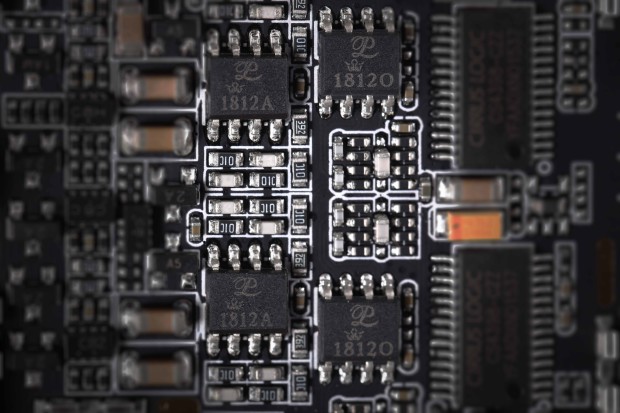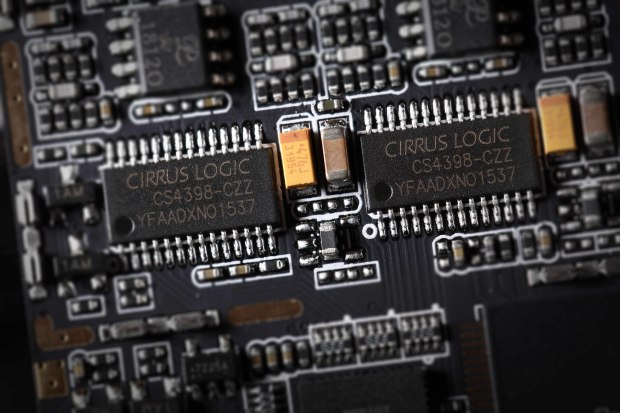 Specs
16 GB internal memory, micro SD up to 128 GB
Digital to Analog Chip: Cirrus Logic CS4398
OP Amp: Crown 18120 (x2)
Headphone Amplifier Chip: Crown 1812A (x2)
Coprocessor: 1812M
Sampling rates up to 32 Bit/768 kHz, supports up to DSD256
USB: Sampling rates up to 24 Bit/192kHz
Power: 1.2V using 3.5mm output, 2.4V using 2.5mm output, @ 35 Ohm load.
Timeline, Risks and Challenges
Because manufacturing factories and times are already secured, we anticipate that Luxury and Precision will be able to deliver on the promotion very quickly.
We hope to start shipping out to backers by the end of April but if we experience higher-than-anticipated demand or unforeseen manufacturing difficulties, the schedule may be pushed out further to meet the team's rigorous quality expectations.
Find This Campaign On