iCrowdNewswire - Dec 3, 2015
Boost Yourself Workout Superfood Blend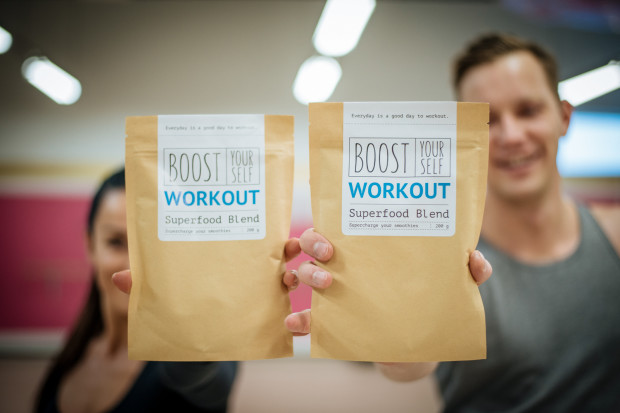 Be part of this and supercharge your health
We have been working with superfoods for many years doing smoothies (over 10 years combined) on daily basis. With our love for smoothies we have built a small business, what started with two superfood blends Boost Yourself Balance andDetox. 
We have finally about to launch our third member Workout Superfood Blend for smoothies.
We have created this blend to be more than just another protein blend. After hard physical effort your body needs more than protein to recover. All our blends are100% natural with no added sugar, no additives, no harmful preservatives, no fillers and no bullshit. Ingredients are in their purest forms, the way they should be.
Contribute today and you'll be among the first in the universe to try Workout Superfood Blend and bring it to life.
Our Workout blend is a energizing superfood blend designed to support your body after physical activity. It helps your body with recovery, boosts energy, fight fatigue and promotes lean muscle gain.
How Boost Yourself WORKOUT superfood blend is good for you:
Supports faster muscle recovery
Promotes growth and repair of lean muscle mass
Help you get energized
Reloads your body with vitamins and minerals
Gives you increased endurance and muscular stamina
Enhance your body's fat burning capabilities during a workout
Secret Behind the Workout Superfood Blend
Hemp protein is a complete protein that is also a source of healthy omega-3 fatty acids, vitamins, minerals and fiber. As a source of the branched-chain amino acids that aid in the growth and repair of lean muscle mass, hemp protein is a suitable choice for consumption post-workout. We use only the purest organic Estonian Hemp seeds.

Rice protein provides essential protein, fiber and carbohydrates for muscle growth.

Raw Cacao helps lower the oxidative stress of strenuous activities because of the high levels of magnesium, chromium, B vitamins and antioxidants – helping to shorten their recovery time after any workout. Cacao also has the highest levels of magnesium than any other food source on the planet.

Maca raises energy in a balanced way this gives you increased endurance and muscular stamina which allows you to work out longer and more intensely. Maca supports faster muscle recovery.

Wild Cranberries are the second highest fruit (blueberries are number 1) in antioxidant capacity. Our wild cranberries are from Estonian forests.

Baobab enhances your body's fat burning capabilities during a workout. Baobab powder contains six times as much vitamin C as oranges and twice as much calcium as milk.
Team Behind the Boost Yourself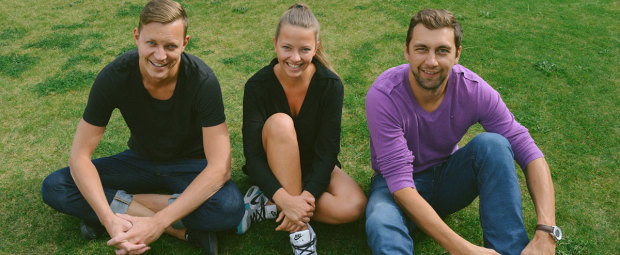 Read more about our mission and #boostyourself movement.
Risks and challenges
The recipe is already developed, initial packaging has been chosen, and we have already tested it. The only real risks or challenges we see are unexpected factors that would change the timeline. Although we have made careful computations, we recognize the following possibilities, and realize there may be other unplanned delays.
Problems getting ingredients:
For one of our trial runs in the commercial kitchen, we arrived to find that a supplier sent the wrong protein powder. We have since switched suppliers, but mistakes like this can cost us time!
If we encounter any issues that would change the timeline with fulfilling rewards, all backers will be notified immediately of new expected ship dates.
We are committed to fulfilling this project and providing the best customer experience!
Do more, be more!
Helena, Teet and Sven