iCrowdNewswire - Nov 25, 2015
PowerMe – turn any device into a power source



PowerMe is an all-in-one cable. It has multiple functions that make it an essential gadget for everyone.
PowerMe can charge any microUSB or lightning device by taking power from most devices; it can also move files between devices, like photos, videos etc.
Plus, thanks to the USB adapter, when you're home you can use PowerMe as aclassic microUSB or lightning charging cable.
Features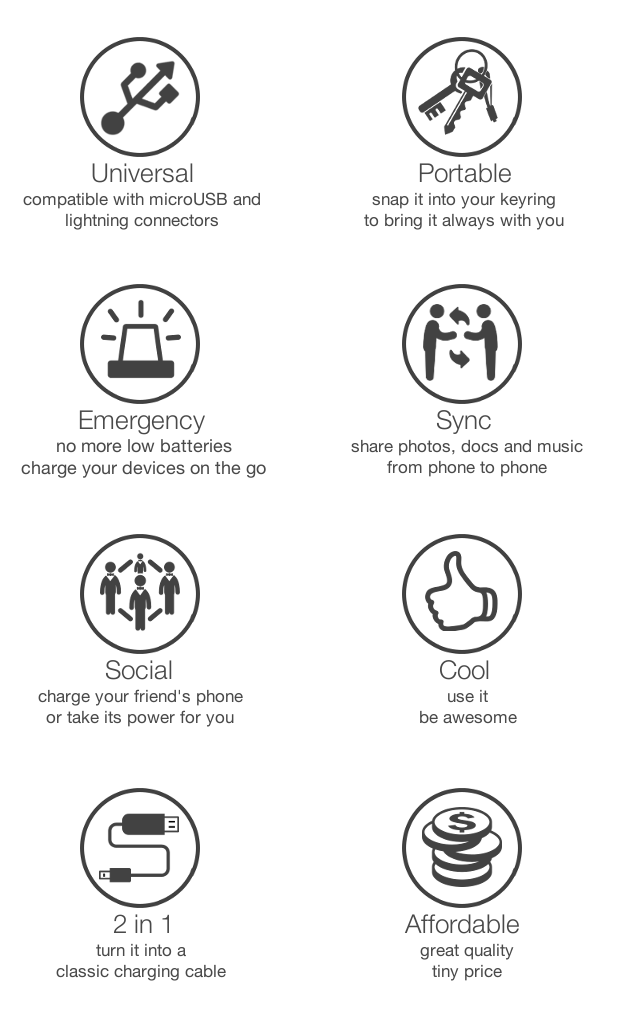 The battery issue
We use our phones a lot during our day, and the battery is always an issue.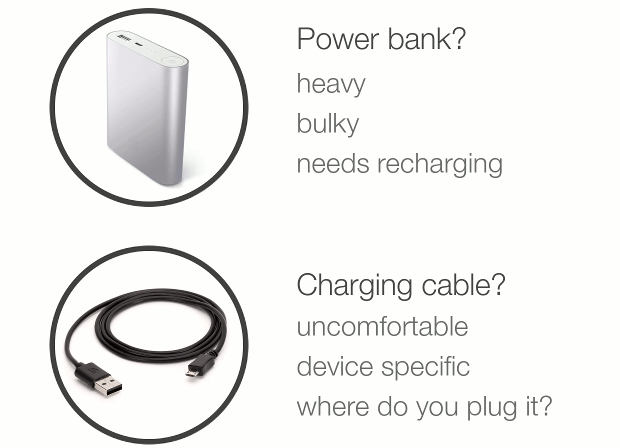 Our solution
PowerMe can charge any microUSB or lightning device and can take energy from almost any microUSB smartphone or tablet.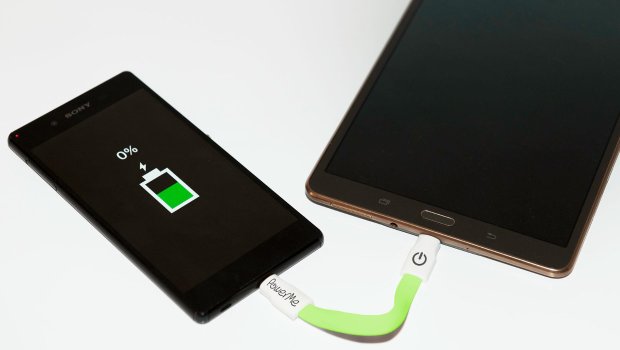 Thanks to the OTG technology, PowerMe can take energy from most microUSB devices, including smartphones and tablets; if you are used to mid or high end devices, you don't have to worry about compatibility issues.
Mobile devices are all around us, and every device is a potential power source.
You can take energy from your friend's phone, or share yours if someone needs it!
So, what about iPhones? PowerMe features an iOS version which comes with an adapter that lets you charge your iDevice. Need to use it on another device? Just unplug the adapter!
Our lightning adapter is crafted to fit PowerMe specifically. We designed it to guarantee a visual continuity between the connector and the adapter and to be tight when plugged into the connector, so you will not lose it on the road.
However, since PowerMe follows the industrial standards, any other microUSB to lightning adapter will be fine too.
Compatibility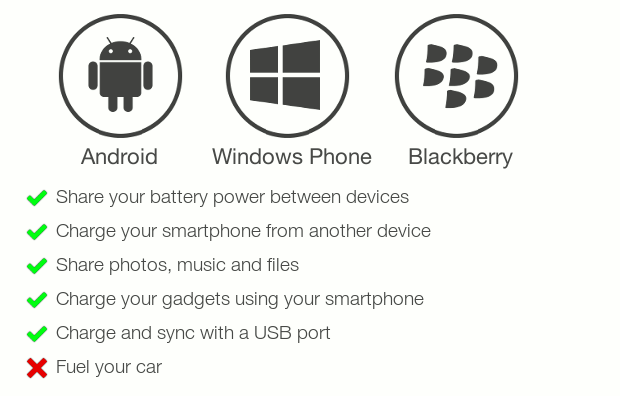 Please note that we refer to an up-to-date system; if your device is not listed here, or you're unsure about the support, don't hesitate to contact us.
Charge & Sync
With PowerMe you can download on your phone the photos you shoot with your camera last night, or access your friend's phone to grab a document you need right now.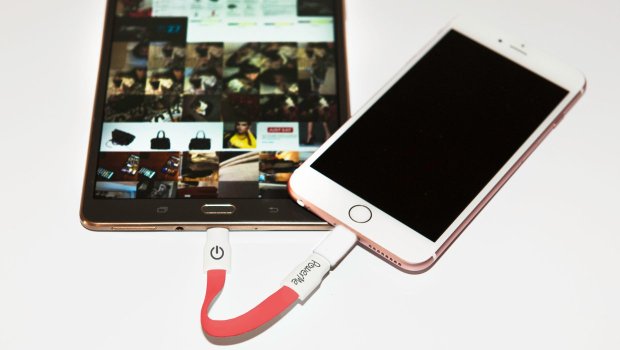 This is possible because PowerMe fully supports USB standards for data transfers.
Design
You will bring PowerMe with you, everywhere. That's why we designed it to snap into something you always have to carry: your keys.
PowerMe features a magnetic closure that secures it to your keyring, so you can snap it and forget it's there. At least, until you need it.
We also put a lot of work into the shape of the connector casing. As you can see, it has a particular roundish shape: this form allows the connector to be plugged into any device, without having to worry about cases, covers etc.
Colors
Your keychain has to match to your own style: PowerMe is available in a selection of different colors for every taste.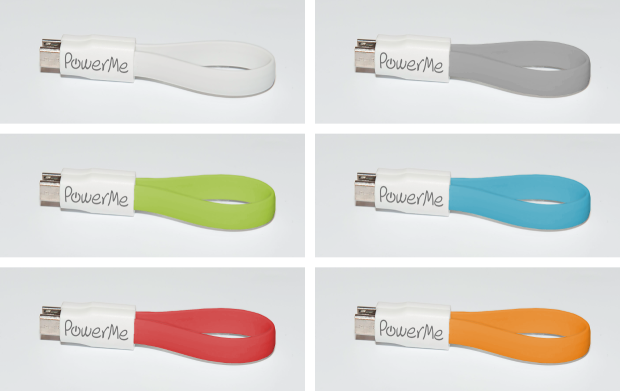 Other colors are available when stretch goals are reached. So keep sharing the campaign to unlock them!
One more thing…
That's great. You can charge your device from any other device and share some files if you need.
But sometimes you don't need all of this. Sometimes you're just sitting at your desk, working at your laptop, and you have an USB plug available.
PowerMe comes with a great adapter that allows you to plug it into your computer or wall charger, and charge your microUSB or lightning device like you're used to. And when you're done, just snap it back into your keyring.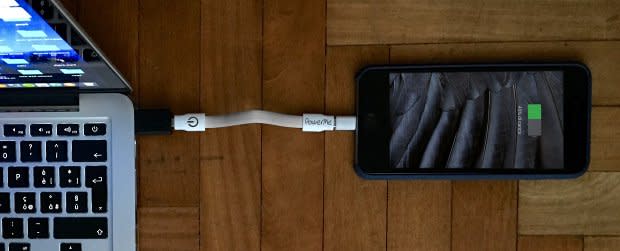 Risks and challenges
We arranged the best manufacturing methods for each piece of the cable, our manufacturers are fast and reliable, as we could test with prototypes.
Even thought we are very positive about our ability to follow our timeline, we can't be 100% sure about that. 
We made everything we could to ensure PowerMe is delivered in time and as promised, but shortages and delays can happen, especially when producing a totally new product.
Don't worry! We do not expect any of these issues, as we've already planned every step.
We'll make sure to keep you up-to-date about the state of the production.