iCrowdNewswire - Nov 20, 2015
So Simple – Shave Ice and Fresh Seasonal Syrups
What is So Simple?
"Everything must be made as simple as possible, but not simpler."           – Albert Einstein
So Simple is a passion for little moments and a celebration of local harvests. Recall eating shave ice on hot summer days with friends: sweet syrup coating spoonfuls of snow. Maybe sharing a bite of your cone for a taste of theirs before slurping the last bit of sweet juice at the end. So Simple is making this better with made-from-scratch syrups in unique local flavors like Vanilla Ginger Pear, Black and Blue Berry, Fuzzy Peach, Tart Rhubarb, and our signature, Purple Basil Lemonade.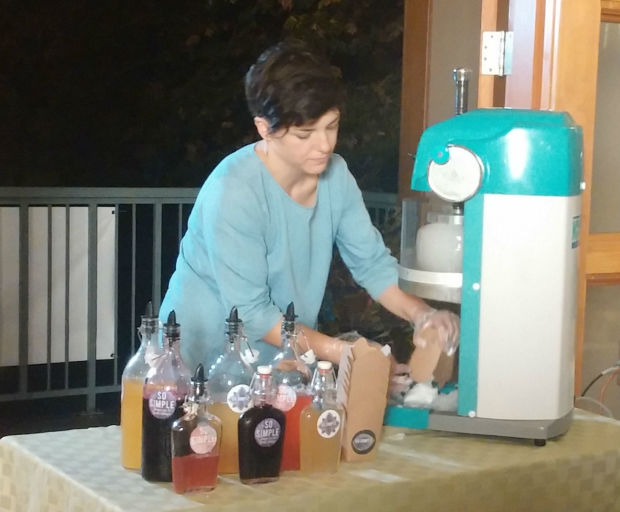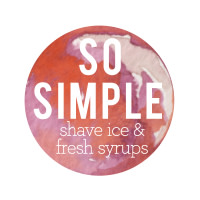 So Simple Shave Ice will begin as a mobile kiosk to serve shave ice at private functions, parties, and pop-up appearances. We also will attend local street festivals in Portland, OR like Last Thursdays on Alberta and the Oregon Berry Festival. Eventually the dream is to open stationary carts in Portland and Bend and become summer staples for icy treats. 
So Simple Shave Ice represents the social heart and inclusiveness of people in Portland, Oregon. It's said that nothing here is so urgent it can't wait for a bridge. We believe is nothing is so urgent that we can't enjoy a simple treat and make a connection.
Why?
Since I was young starting a business was something I wanted to do. No time beats the present. When I came back to my hometown of Portland I found an opportunity to coordinate events for a rapidly growing ice cream company. I was hooked on making people smile at special occasions and events. A treat can be tasty, but you remember the smile that handed it to you most. Portland is a vibrant city with a hunger for small businesses that go beyond the product to connect with people and the environment. So Simple will do just that.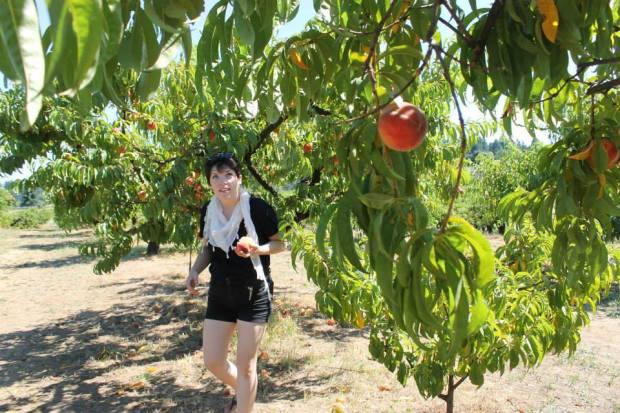 Over this particularly hot summer I created syrups from an over-abundance of amazing produce from local farms and markets. I let creativity take over with flavors I personally hadn't tasted yet. Though they made excellent sodas and brightened up my waffles, shave ice always came to mind. 
This simple treat can bring everyone together, even friends who often have to miss out on a fun times because of food restrictions like dairy and gluten. 
I can serve this to ALL of my friends and family. 
Not only do I intend to make delicious syrups and serve them with a genuine interest in my customers; I intend to create a company with a positive impact. I want to be a part of Portland's culinary scene, spend time getting to know farmers and others with creative passions, and bring something to the table. Then take it as far as it can go, where no shave ice has gone before.
What We Need & What You Get
With your help, I can make this dream a reality. Now here is what your backing is going to cover:
> A shave ice machine. A manual machine would provide mobility (no electricity needed), precise control of the size of the shave and a fun, vintage feel at parties.
>A health permit.
>Materials to build a mobile kiosk. The technical design is inspired by what I've worked with in the past with a unique look and feel. While we're still figuring out where to build, we are not short on talented builders in our network for our awesome and simple design!
>Supplies, ingredients and commissary kitchen time to make awesome syrups for you!
Oh yeah… and to make a ton of awesome perks including all pledges on a "Forever Thanks" page on our website and a "We Did It Thanks To You!" party at the end of the campaign which all backers will be invited to! It would be an honor to do this for you as you make this reaching this goal a reality. Take a look at what else we're offering next to the video and pledge for your favorite before they're all gone!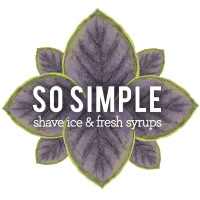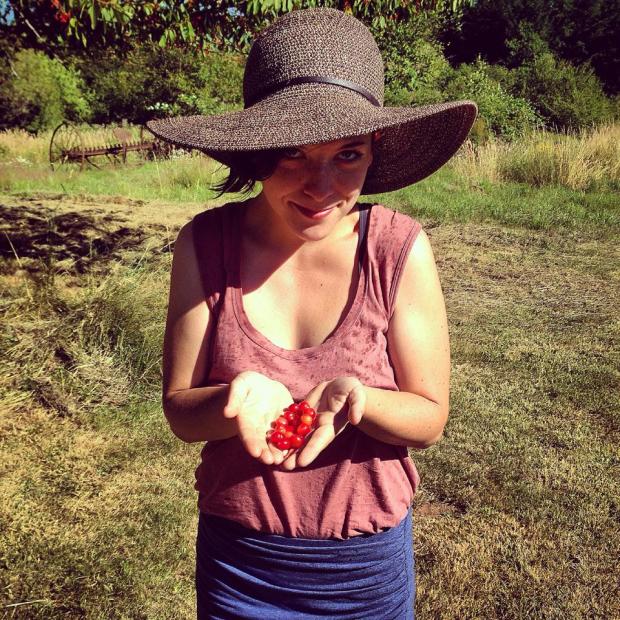 If we don't reach the our goal, the money will first be put to the shave ice machine. This is the most expensive piece starting between $900 and $1500, but will immediately allow us throw some shave ice parties and make better and better syrups. Let's face it, at the end of the day it's about how much fun we've had and what we'll create the next day.
If we surpass the goal we will throw as many R&D parties as possible and invite all backers to taste and enjoy before booking for Summer! Just think…Mulled Sangria, Cranberry Currant, and Mimosa over snow to bring in the new year. The sky is the limit.
Risks & Challenges
One challenge (one we look forward to) is building both a beautiful and functional kiosk ready for any small event that comes our way in Summer 2016. Another challenge will be finding commissary kitchen space before we can actually sell.
I'm confident we can meet these challenges. Portland is abundant in commissary kitchen space. My experience setting up to serve at large, food-centered events gives me the knowledge of how to cater and what is required of a mobile service. 
We have an incredible network of builders and craftsmen friends who have offered their skills to build our kiosk. Along with the support of our community, friends and family I believe we can overcome these challenges to make this dream happen.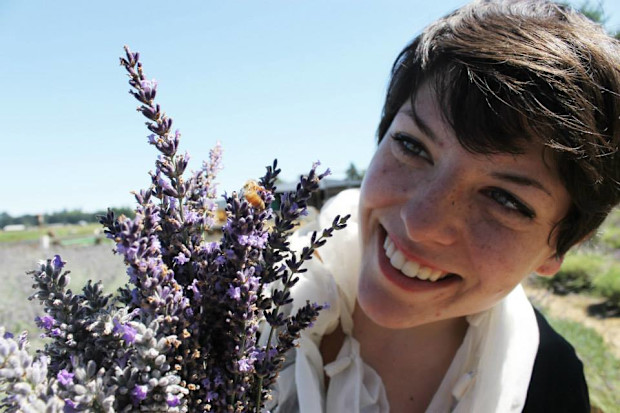 Other Ways You Can Help
Share Share Share! 
Share this campaign! You can follow our Facebook page for updates, take a look at our website, and best of all, tell people about So Simple Shave Ice. 
Know someone throwing a birthday or barbecue next summer in Portland? Recommend they check us out.
Planning the next office party? Consider a perk and look like a boss as everyone enjoys this delicious treat we've made for them. 
Do you have a backyard? Perfect! Schedule your Party Perk and invite people over.
Getting married next summer or know someone who is? Help us reach our goal and we would not only guarantee amazing service to you and your guests but also a custom flavor just for your event! 
We won't let you down.