iCrowdNewswire - Nov 19, 2015
Tinyfield Roofhop Farm Expansion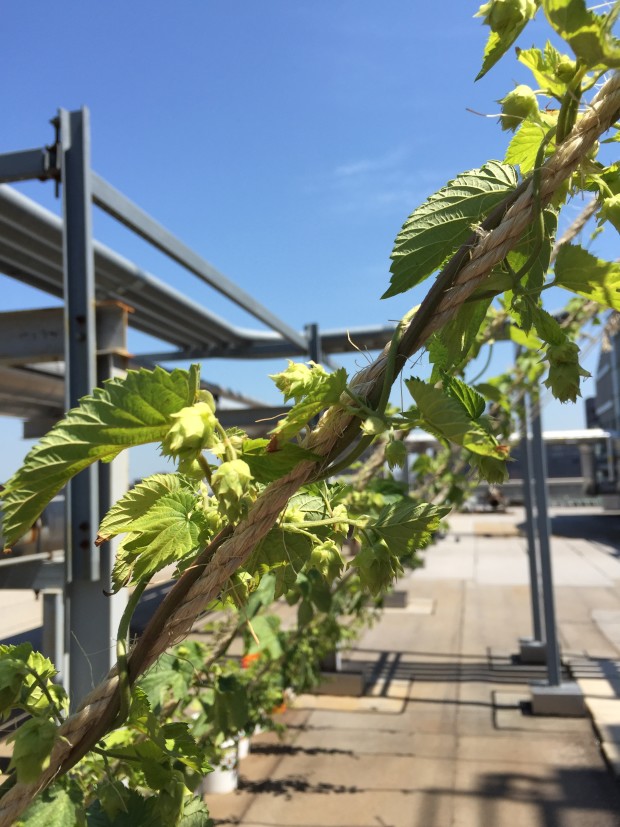 The Basics and Who We Are
Katrina Ceguera and Keely Gerhold are the Co-Founders and Farmers of
Tinyfield Roofhop Farm
located in Brooklyn, NY. With agriculture in our roots, our women-run business began in the fall of 2014 with an idea to grow local and organic hops for the craft beer community in New York City. Tinyfield Farm has built a 500 square foot greenhouse this year, anchored in a concrete footer and constructed with the help and support of amazing friends. The greenhouse is home to salad greens and micro greens that we grow for local restaurants and consumers grown in an organic soil mix.
Tinyfield currently grows 60 cascade hop plants (a perennial plant that produces more flowers each season and integral to great beer!) trellised along the rooftop of the old pharmaceutical factory that is the farm's home, using the existing infrastructure to attach green to grey space. The farmers of Tinyfield are asking for your help to expand our operation and grow in a substantial way to continue bringing local, healthy food and drink to our community!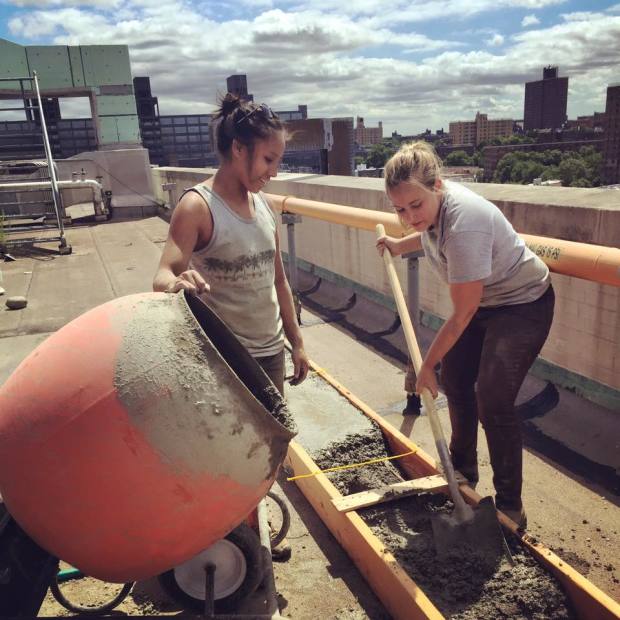 What We Need & What You Get
Currently our space consists of our greenhouse and our hops. We are seeking the funds to do some upgrades on the space, including adding more hops to be able to source to more local breweries, integrating more infrastructure in the greenhouse, and designing a gathering space to host you at the farm, situated under the beautiful hop bines.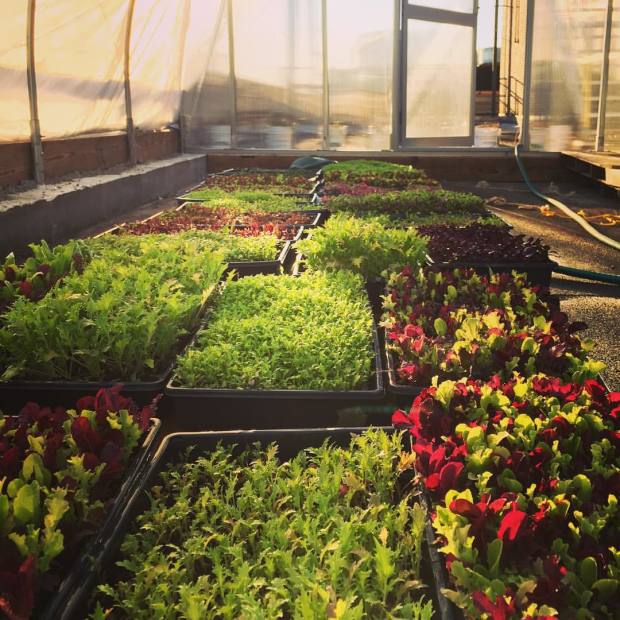 $ 8,000
Infrastructure Upgrade:
Automated overhead irrigation

Temperature control and monitoring

Energy-efficient grow lights

Two tier growing system in greenhouse
$ 12,000
Farm Growth & Implementation:
Hop expansion

Soil, plant containers, trellis rope etc. for more hop plants

Supplies & materials to build raised beds

Flowers & herbs in outdoor growing space

Compost system

Apiary (bees) to expand rooftop ecosystem

Event space formation & upgrade: i.e. Picnic tables & lighting
We've got amazing perks for you, including this beautiful tote bag with our logo. There are many mix and match options to choose from–go get em! We're excited to share these goodies with you.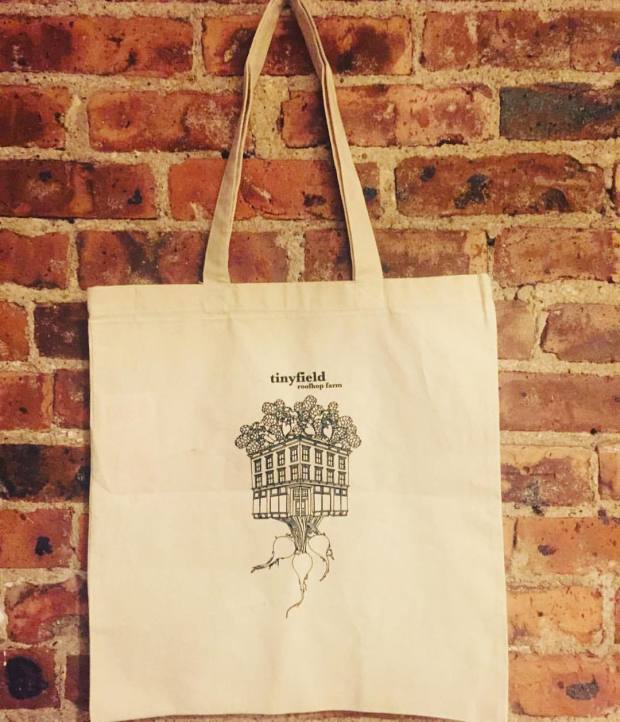 The Impact
The ladies of Tinyfield would be nowhere close to this dream without the love and support we've received already throughout this project, and with your help we can make the farm even more amazing! Thank you for believing in us and supporting young farmers and local agriculture in New York City.
Your contribution will allow us to further realize our dream that we have for Tinyfield. We really want to create a space where people can gather to celebrate local agriculture and local craft goods in New York City. We believe this project is valuable to the local community as we are growing quality, local organic products in an underutilized urban space and creating an ecosystem. Your contribution will help to bring those things to reality, and we will continue to work hard to allow this ecosystem to thrive and for you to share its successes.
We have shown a determined drive and passion for this project since its beginnings, and have done so creatively and with heart. Contributing to our project will get us over the ultimate hurdle: funding to expand our operation to help it realize its full potential. Only you can help us to do that!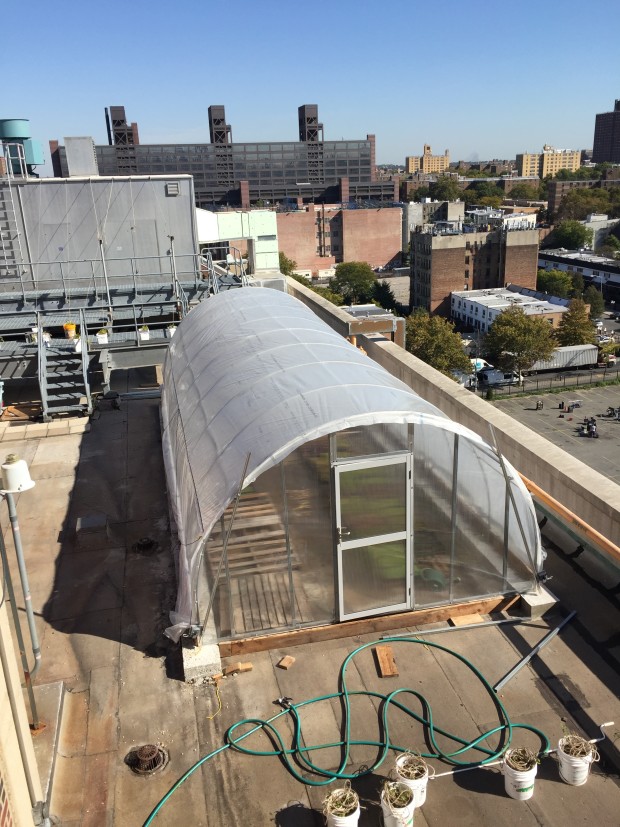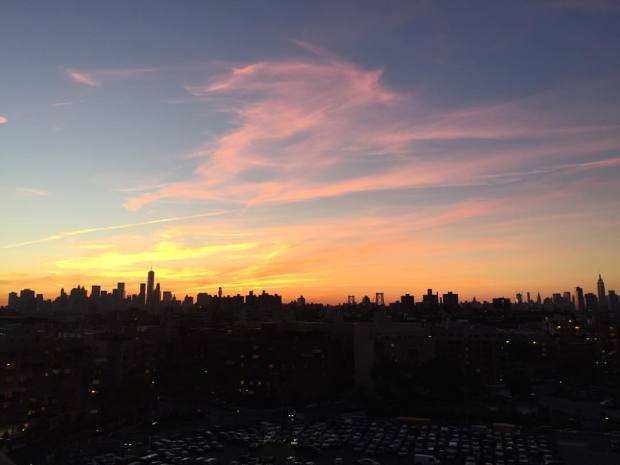 Other Ways You Can Help
If you're not in a position to contribute, we totally understand. Another way you could help is to get the word out for us! Share with your networks what we've got going on to see if they can help a couple of hard working gals achieve their dreams. Thank you and cheers!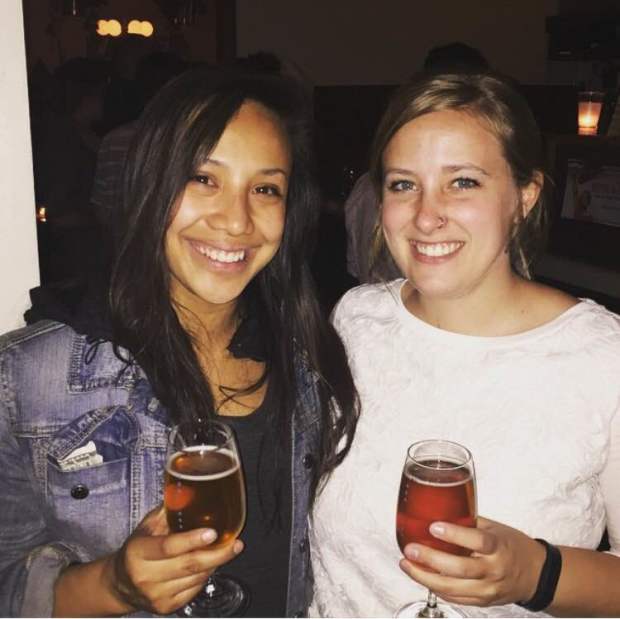 @tinyfieldfarm