iCrowdNewswire - Nov 12, 2015
Mile Square Theatre 2016 Season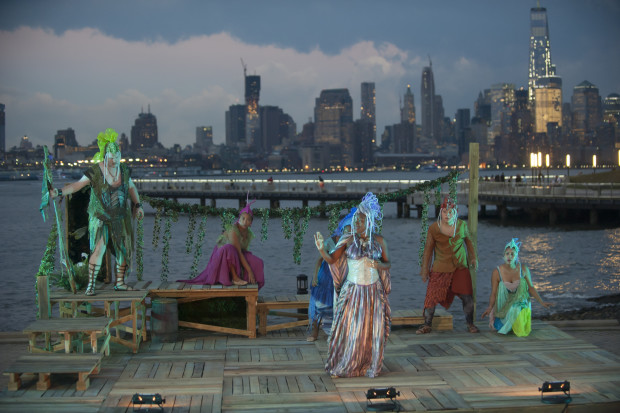 WHO IS MILE SQUARE THEATRE?
Mile Square Theatre (MST) is Hudson County's premier professional theatre and performing arts education company. MST is led by founding Artistic Director Chris O'Connor. We produce both classics and new works for the stage for adults and families, and now offer musical theatre, acting, and dance classes and workshops for all ages.
MST was founded in 2003 as a floating theatre and as a non-profit organization. During our first five years we produced free theatre in public venues and private homes in Hoboken. In 2008 we established residency in the Monroe Center for the arts, enabling us to build our audience and develop creatively. Since our founding we've built a reputation for creative excellence and are fast developing into a regional hub for terrific arts and culture. We are now in the midst of an extraordinary transformation: we are building a new performing arts center in the northwest corner of Hoboken which will serve as our permanent artistic home, and host a year-round season of events and arts programming.  Here's more from our artistic director, Chris O'Connor.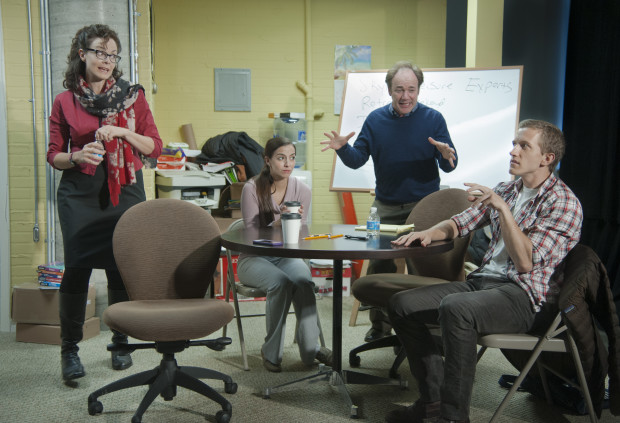 WHY HELP MILE SQUARE THEATRE?
Hudson County, the most densely populated and fourth largest by population in New Jersey, ranks 18th of 21 counties in overall public arts funding. The per capita allocation in 2014 was just 22 cents, by far the smallest share by this measure; by contrast, neighboring Essex County received more than $7 per capita in State arts grant allocations. Hudson County does not have a large performing arts center like NJPAC to attract support. But while other theatre companies have come and gone, MST has remained, developed into a nexus of high-quality work, and contributed substantively to the rich and thriving landscape of professional theatre in New Jersey.
MST produces diverse and exciting work: celebrated classics like Shakespeare and Moliere, new works by young and promising talent, original commissions like our signature 7th Inning Stretch festival, plays for young audiences. MST has a robust Education Program that brings theatre and theatre training to the young people of our community. MST provides free theatre in the park every summer, bringing quality theatre without the obstacle of admission fees. MST is establishing an arts institution and space that helps the local economy grow, creates a dynamic street life in its neighborhood, and gives our area cultural pride.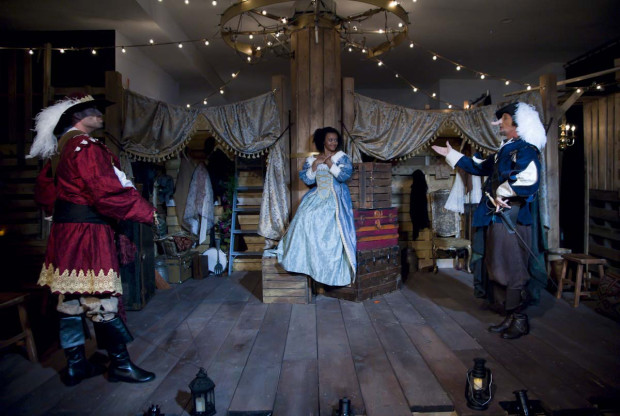 WHAT YOUR DONATION MEANS TO US:
We will open the new space in March 2016, launching a significantly expanded season of events. In our inaugural year we will produce an eclectic mix with something for everyone: two shows for young audiences and families and up to four for adults on the mainstage, as well as an admission-free outdoor feature in the summer, and our signature festival of short plays about baseball – revived after a two-year hiatus. Planning this all-important season and bringing our broader vision to life has required an abiding commitment of resources by our organization. It also requires extraordinary financial support, and we ask you to consider making a contribution to make it happen.
Our goal is $25,000, and we must reach it by Tuesday, December 1st. This will go a long way in ensuring we can fully implement our plans. We are planning 8 major events in 2016. Our total production budget for the year is approximately $300,000, representing 52 percent of our expenses overall. Ticket sales are projected to cover less than half of production costs; we receive some support from foundations, corporate sponsors, and government sources, but we need to raise $80,000 from individuals to finance the season.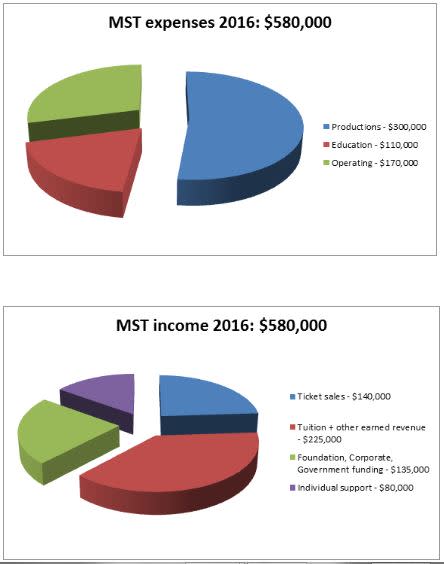 Support MST and be part of the drama!