iCrowdNewswire - Nov 11, 2015
Grey Court Community Sports Upgrade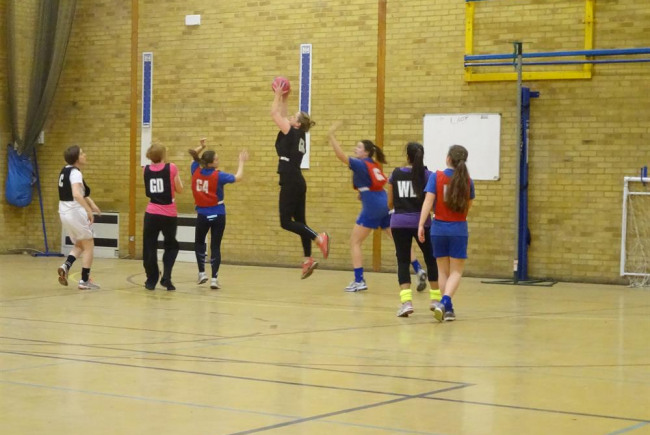 About
We are lucky. This is a great school full of fantastic students who love coming here. We want to share that enjoyment with local residents who are in need of flexible leisure facilities on their doorstep, especially potential user groups from our nearby estate who do not engage in sport. To do this, the changing rooms needs updating from the tired, leaking, 1980s municipal monstrosities we currently have to something more inclusive with wider access, no leaks and even toilet cubicles with toilets and walls.
What we'll do:
Complete renovation of sports changing rooms
widen door access into changing rooms suitable for paramedic use
new mirror for gym wall with integral ballet barre
Storage for easy access to gym equipment to enable spaces to be used safely
new sport England complaint flooring for sports hall & gym, marked for 1 x basketball, 4 x badminton and 1xnetball
Complete renovation of 3x non turf pitch cricket wickets with new net & cage
Why it's a great idea:
Grey Court School is on the outskirts of London. We are lucky to have Richmond Park on our doorstep for people to enjoy. However, there are simply not enough decent sports facilities to meet demand. The local cricket club plays on the green but has no local all terrain wickets to train. Inclusive cricket is something that would work particularly well int this area. two football clubs have approached the school wanting regular space. One local rugby club also uses the school for minis training on a Sunday. We would love to be able to to give these users aged 5-75 the ability to get changed in private, have a shower if needed and play badminton in a gym where the surface hasn't worn out. Grey Court school is working hard to raise money on its own to put a Multi-activity suite into the school so people can have personal training sessions or gym sessions. There is demand and we expect non school users to rise to approx 1,000 per year within 2 years of completing this.
How we'll get it done:
2 quotes already received from builders/suppliers for toilet facilities third quote to come.
Changing room refurbishment is first item. Preferred start date July 2016
Activity room ready for equipment, Quote in hand, discounts obtained, fundraising underway.
builders to partition storage area off small gym 5m x 20m to store equipment & enable safe use of space
No planning consent needed as these are refurbishment works not rebuilding.
Ballet barre quote obtained. Work with Montford Dance Academy to advise
shipping container quotes obtained for off-season sports & other kit storage
This project is the first part of a 3-part renovation of the Grey Court sports facilities. It will enable us to establish community sport here at the school and allow burgeoning groups to flourish. Completing Phase 1 will enable us to open up to the community. The site will be become available 4 evenings each week and at weekends so that we can offer local residents space to learn, to exercise, to have fun and to meet in a clean, safe, welcoming environment.
We will work with referral agencies, health groups, Youth Centres and resident forums to encourage wider take-up of exercise among low take-up groups
Two more phases will follow.
Phase 2 is in planning: a double height sports Pavilion with dogo and 1st floor studio built onto the gym & changing area that will complete the internal sports & recreation space. Phase 3 will then come on stream, which will be the transformation of tired tarmac netball courts into Multi Use Games Area.
We are seeking funding only for phase 1.