iCrowdNewswire - Nov 10, 2015
ArtWorks 2015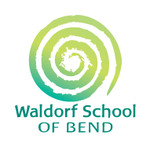 WIll you be a PATRON?
Every donation of $20 or more receives a 5-pack of watercolor postcards by YOUR WSB student(s)!
We are the Waldorf School of Bend! At our school, imaginations are stoked and hearts are filled with artful inspiration – and the deep sense that life is truly beautiful. Paint and pencil, fiber and wood, song and rhythm … art is a powerful tool for learning and expression!
We believe that art makes learning come to life – whether it's language, math, science, or history. 
At WSB, our students curiosity, will, imaginations and focus are are nurtured through the artful experiences infused in our classrooms. And these are qualities our kids will carry forth as they become citizens of the world.
The ArtWorks campaign celebrates this essential component of our school life. Our patrons help keep this vibrant curriculum alive and thriving! 
This is an ESSENTIAL fundraiser for WSB. Our tuition and fees cover just 70% of WSB's operational costs – which means we truly rely on the generosity and commitment of our broader community to maintain and grow our school.
Help us reach our goal of $25,000 to fund our amazing, arts-rich education. All proceeds go directly to the operating costs that keep our small but growing school strong.
Support the arts at WSB. BECOME A PATRON!