iCrowdNewswire - Nov 9, 2015
Åtlasfera – Social Network about You
Meet Åtlasfera, Future Social Network about Lifestyles and Travelling
Åtlasfera is a simple social network with friendly interface and a global mission:
-To make the world a cozier place.
-To make everyone realize that they are a fundamental part of our planet.
-To let people show the world the way they live.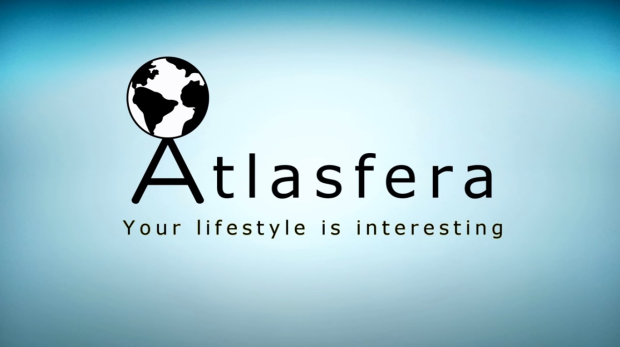 By designing a free open platform for showing lifestyles of people we confront xenophobia and social boundaries. Nothing makes one feel cozier in the world, than knowing, that on the other side of the planet someone is riding on a bus to work.
Search page
On our search page in order to find the person you are interested in you'll be able to set both geographical criteria (part of the world, country and town) and personal criteria like occupation, age and gender.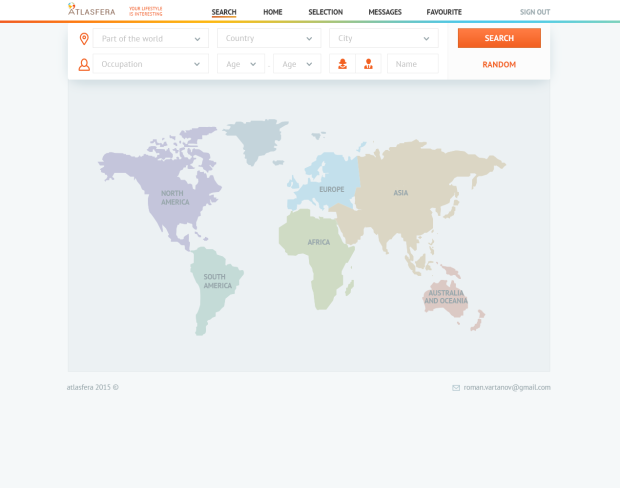 If you type in Europe, United Kingdom and London – you'll see the profile of the city of London and then the list of the users who live in London.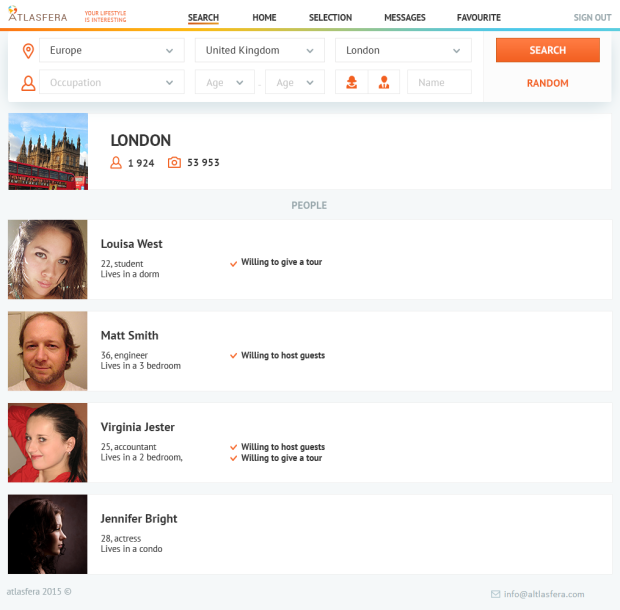 Personal profile
Once you find someone interesting for you, you can go to their profile page which is designed to give you a complete picture of that person's lifestyle in less than a minute.
There are six default albums (users can neither delete them, nor add new ones)and they cover all aspects of life.
The first thing you see on Åtlasfera profile page is the Way of life album. By scrolling down you'll learn where the person lives, how their room looks, how they commute and so on.
Other albums are about places they visit, their city, events, travel and food.

City profile
Another interesting feature are cities' profiles. They accumlate everything that users who live in that city upload to the city album and what users who travelled there upload to the travel album, so you can see both: the way locals see their hometown and the way different visitors see it.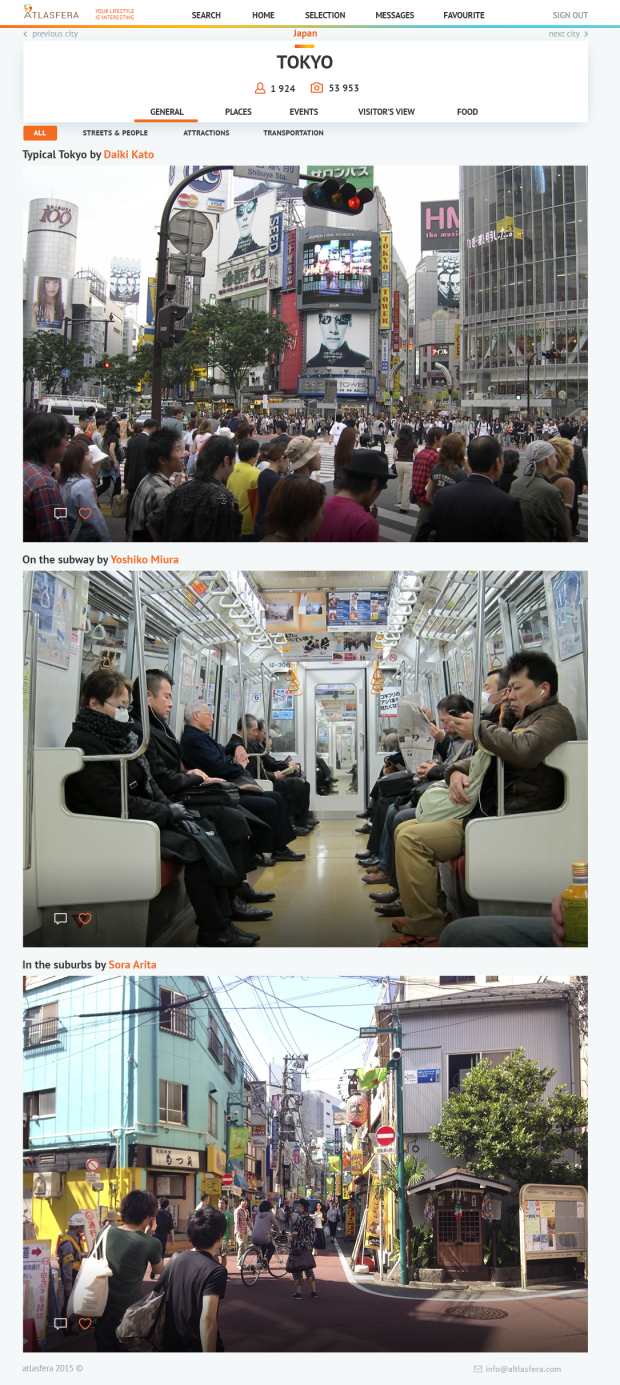 Selection page
If you don't have a specific request, you can use the selection page, which gives you a completly random photo from someone's Way of life album, you can comment and like on the photo and click next.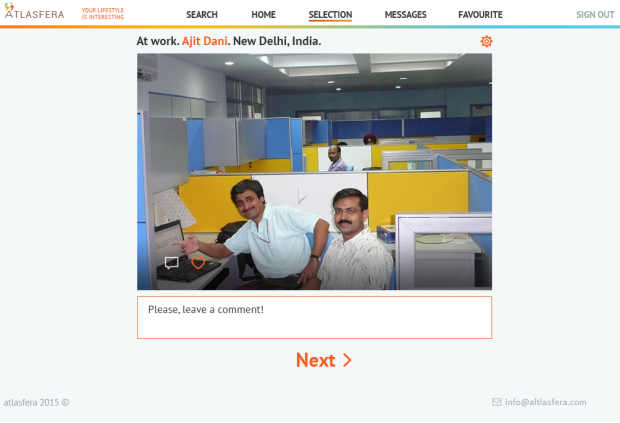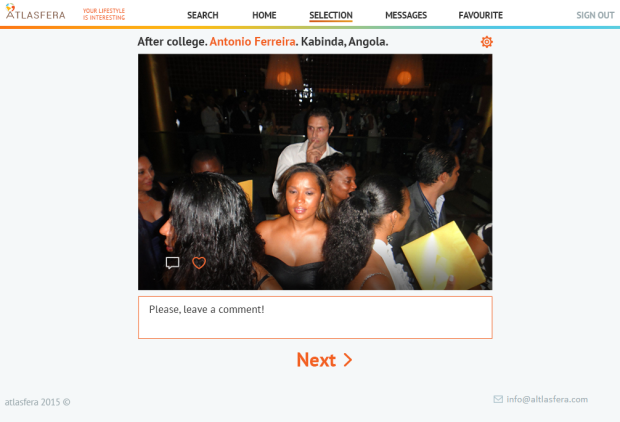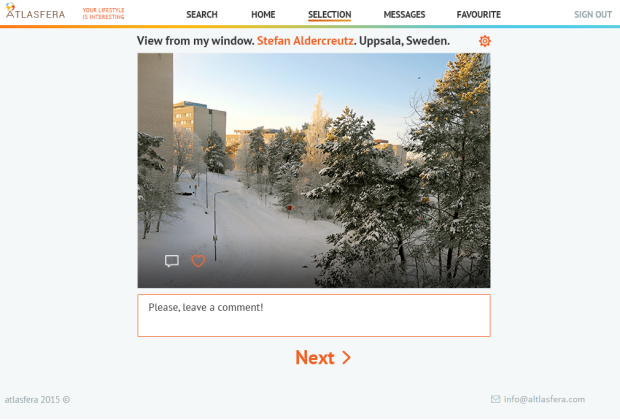 Messages
Messages are stored in dialogues and are very easy to work with.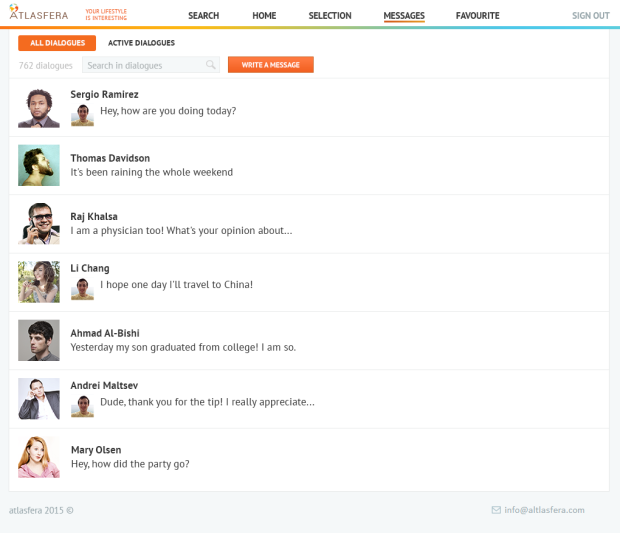 Favourite
Favorite page is divided into 2 sections: Subscription – where there is your news feed made of actions of people you subscribed to and Photos – where all the photos you liked are stored.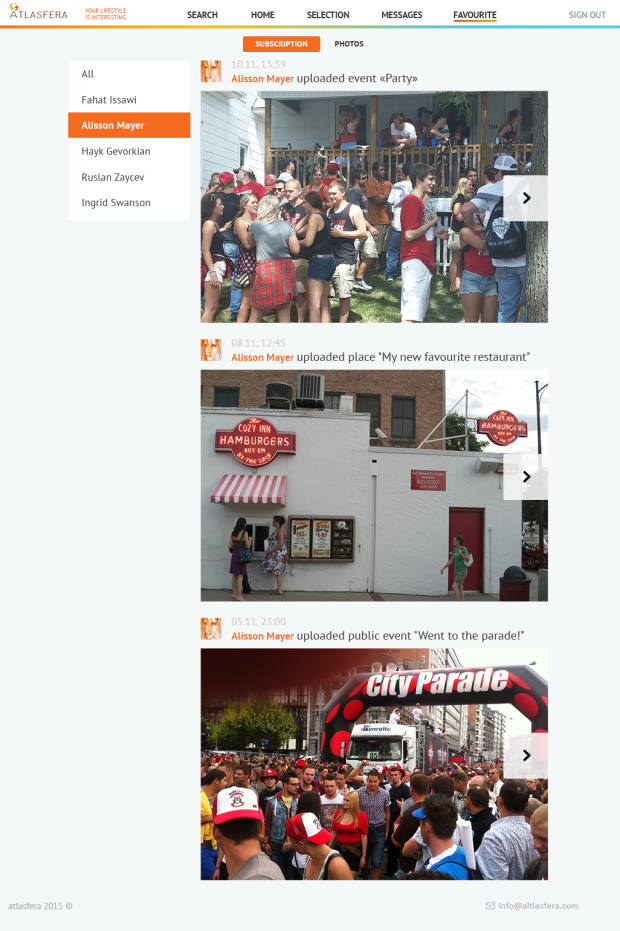 Why Your Support Is So Important for Us
In the modern world internet is filled with depersonalized content, social boundaries make everyone in the streets look the same and political conflicts fuel xenophobia. These factors cause us to develop a rather negative opinion about the world around us. It seems alien and hostile – which is not true.
We don't want to simply to create a social network, we want to make the world a cozier, better plase to live.
Our goal is to raise $14,000 in 23 days. With these funds we will:
-Create Åtlasfera
-Promote it and gain more audience
-Work towards a mobile app