iCrowdNewswire - Nov 6, 2015
The next generation of children's books – by Dara

Books are awesome. They can teach, inspire and transport you to magical places simply by using your imagination. The book we are developing at Dara uses technology to make this experience even more special, enabling children to interact with stories in ways never before imagined. Thanks to the accompanying app, children become the storytellers of their own adventure by interacting with 3D characters that pop out of its pages. And they absolutely love it!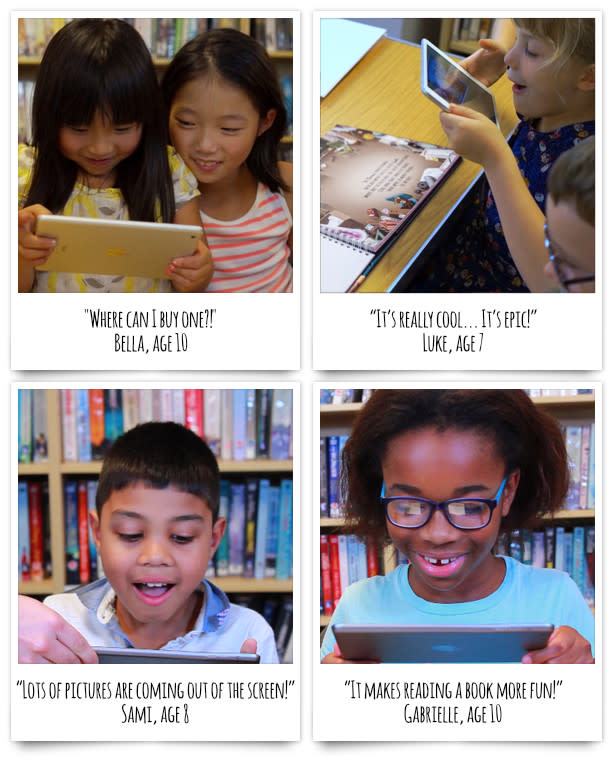 Our book can be read normally, from cover to cover. But a whole world of magic can be unlocked using our app! When you hover your mobile device over the pages, you'll be presented with an interactive scene, where you can control the characters of the story as if you were part of it!

Watch this video to see an example of what you'll see on the screen of your mobile device:


The adventures of the Time Tub Twins is the title of our wonderful first book, a story about two little kids who have a gift for inventions and building gadgets in their laboratory. One day, they build a time machine combining a bath tub with everyday objects (a time tub!), and start travelling through space and time. They visit different past and future eras, until they get stuck in one! Will they ever be able to come back home?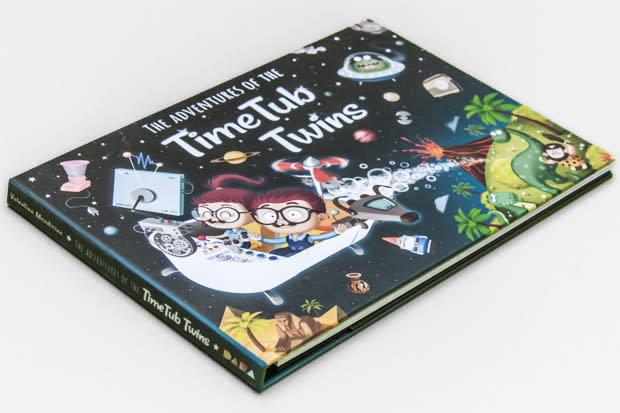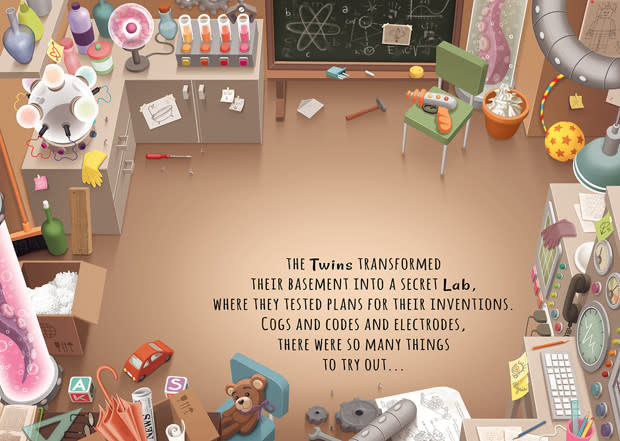 It will have 40 pages, out of which 17 will become fully interactive by using the app. These pages allow you to take control of the story, deciding what to do, where to go and the friends you make along the way. You can live a different experience every time you read the book!
Decide what to do and where to go
At several points in the book you can make decisions that influence the story, unlocking different adventures in the app. For example, you can choose what era you visit, what inventions you make or what objects you take on your journey! All these decisions are made by interacting with the animated 3D characters and objects that magically pop out of the pages of the book when you hover your mobile device over its pages.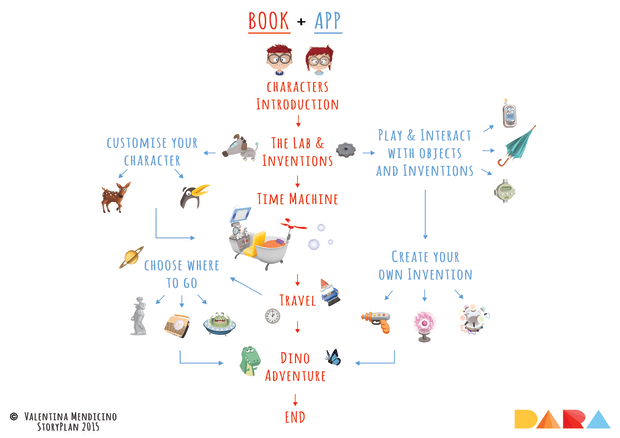 Make friends along the way
Besides making decisions on the story, you will be able to build your own helper using the "Buddy Generator Machine", one of the Twins' most advanced inventions! This helper, which can be anything from a cute little girl to a playful robot, will follow the Twins along their journey, and will also be a key part of the story!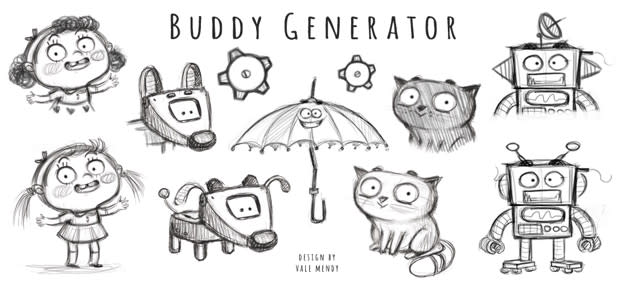 We have tried to minimise all possible risks before launching the campaign, but we are aware that unanticipated issues can arise. Regardless, we'll always be 100% transparent with you.
Shipping date – Production time can vary depending on the volume of the print run, but we've left room for error in case our estimates are not accurate.
Product changes – The look of the book (binding, cover design, etc) will likely change throughout its development, especially after considering your feedback. But it will always be for the better 🙂
Working with external partners – Since we'll be coordinating with various partners to fulfil book orders, we ask for your understanding if unexpected challenges arise that affect our ability to respond as quickly as we would like to all your requests.