iCrowdNewswire - Nov 2, 2015
The Luxury Booklight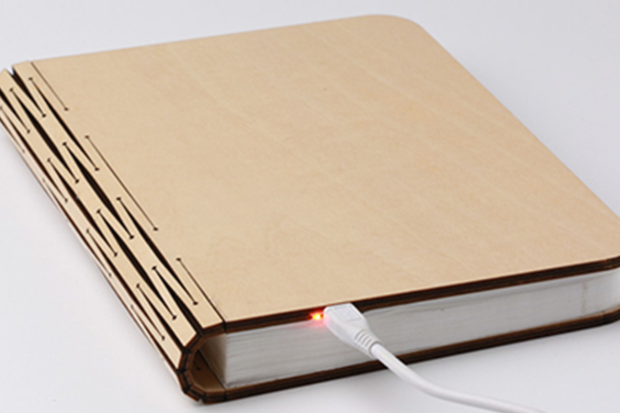 The inspiration is come from my life.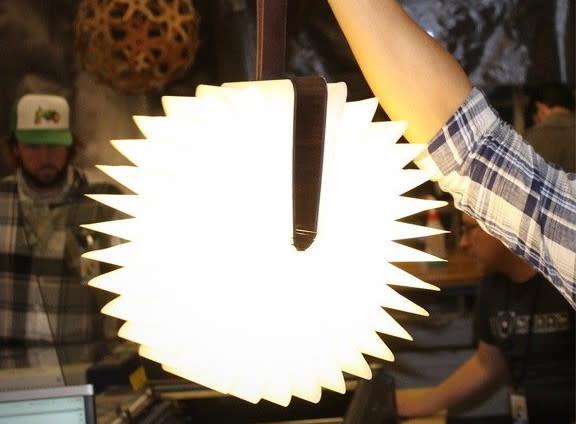 One day, when I was reading a notebook, I have done thousands of times, only to become an innovation task inspiration. Ripped up inside, laptop and start working. Four months later, lighting, portable lamps, when turned on and off, open or close a working prototype, which is when not in use, can be easily folded into a book.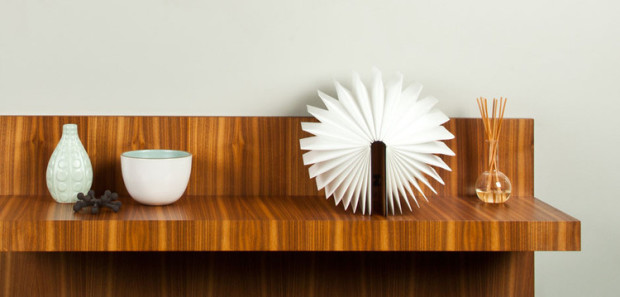 Folding book light is a modern lighting, a book open, simple yet poetic design beautiful, durable waterproof paper as' 'page', which includes a high-performance LED, laser fusion cutting wood cover. Its unique design allows you to shape according to their needs change.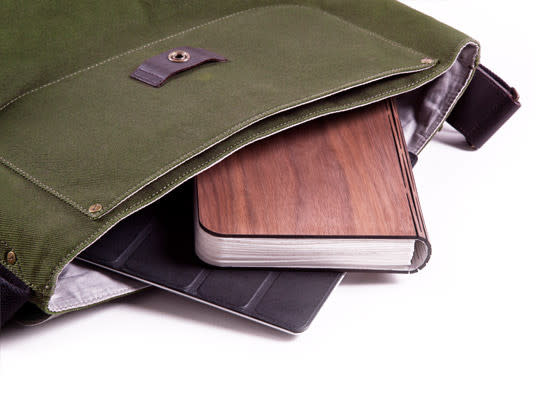 Product is a new folding book light, gifts, brightness of 500 lumens,
– When you turn off the lights, close it, saves space, but also beautiful.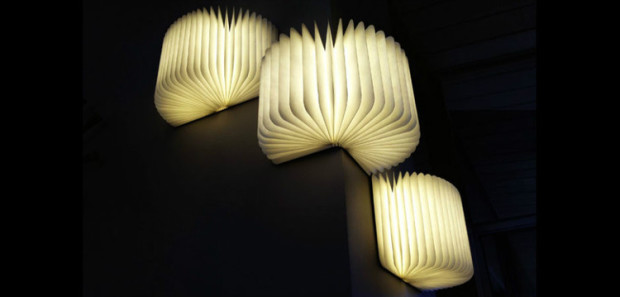 LED eight advantages:
Environmental protection, small size, high brightness, low-calorie, low-power, durable, long life.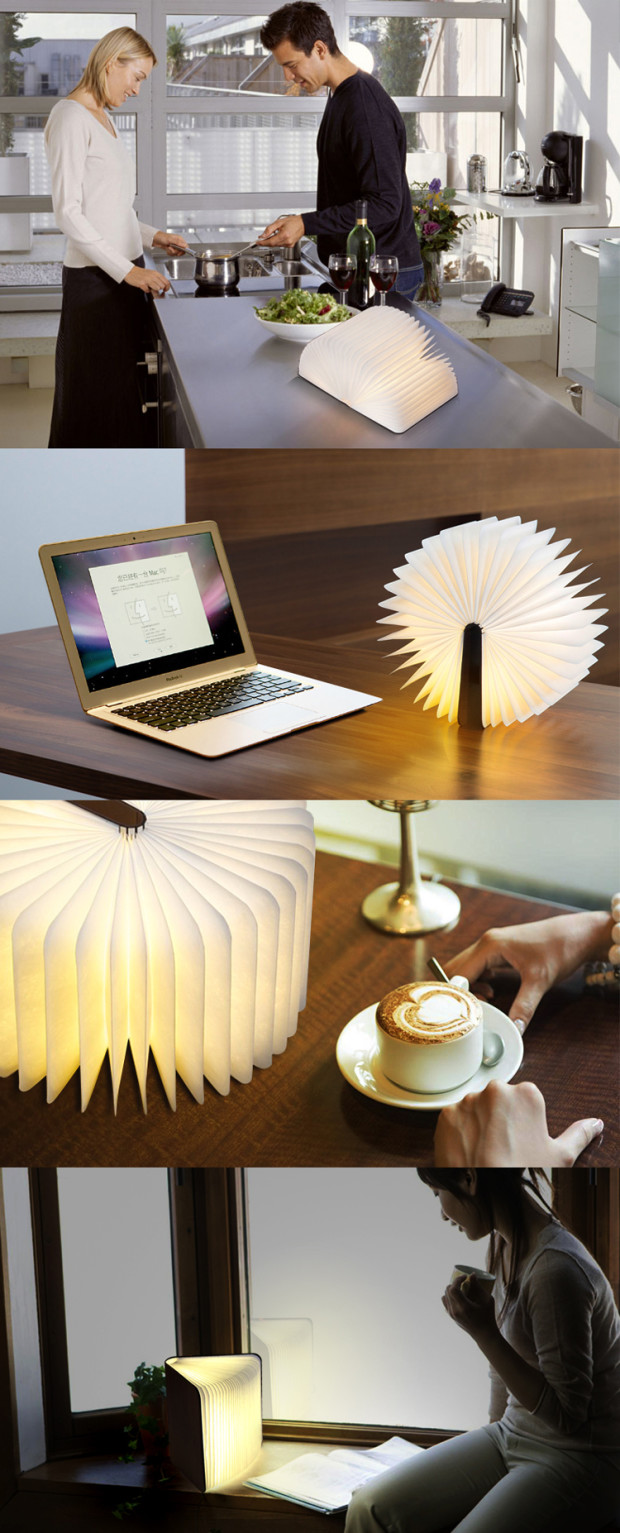 1, green lighting, energy saving
Traditional fluorescent lamps contain a lot of mercury vapor, mercury vapor will evaporate if broken into the atmosphere. But LED fluorescent lamp does not use mercury, and LED products do not contain lead, to environmental protection. LED fluorescent recognized as the twenty-first century green lighting.
2. Efficient conversion, reduce heat
Traditional lamps will produce large amounts of heat, while LED lighting is all the energy is converted to light, will not cause waste of energy. But also documents, clothing does not produce bleaching phenomenon.
3, quiet and comfortable, no noise
LED lamps will not produce noise, use of sophisticated electronic equipment for the occasion as a good choice. Suitable for libraries, offices and the like occasions.
4, soft light, protect eyes
Traditional fluorescent lamp using alternating current, so will have 100-120 times strobe. LED lighting is to directly convert AC to DC, no flicker, protect the eyes.
5, no UV, no mosquitoes
LED lamps will not produce ultraviolet light, they will not like traditional lamps, as there are a lot of mosquitoes around the light source. Room will become more clean and tidy.
6, voltage adjustable 80V-245V
Traditional fluorescent lamp is the release of high voltage through the rectifier to light, when the voltage is lowered, you can not light up. The LED lamps in a certain range of voltage can be lit, but also adjust the brightness.
7, energy saving and longer life
LED fluorescent lamp power consumption is one-third or less of the traditional fluorescent lamp life is 10 times that of traditional fluorescent lamp, long-term use without having to replace, reduce labor costs. More difficult to replace for the occasion.
8, solid solid, long-term use
LED lamp body itself, rather than using a conventional glass epoxy resin, more robust, secure, even hit the floor LED will not easily damaged, can safely use.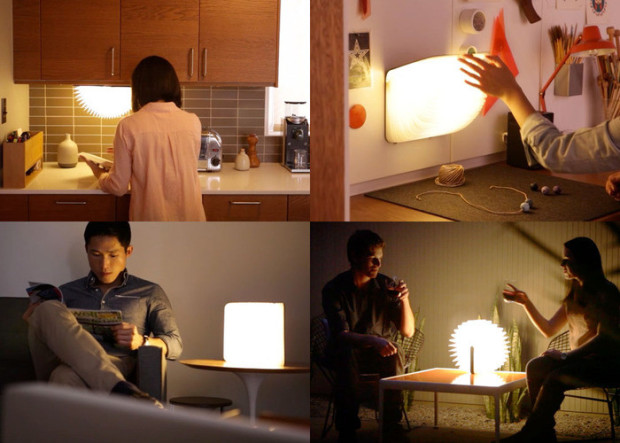 Battery: Rechargeable lithium-ion battery
Battery life: 6 hours of continuous use battery life
Power supply: Universal Micro USB charger (included)

In order to present you an unique and exquisite artwork, throughout the production, we have very rigorous quality control. We insist every single detail of our product to be perfect. 

-It's water resistant, heat resistant and crashworthy.
-We'll start shipping product batches successively since January 2016!
-We provide an one-year warranty. Under normal usage, if malfunction or damage occurs, you can send Luna back to us to get it repaired.