iCrowdNewswire - Oct 29, 2015
Cotton & Reed Distillery
Reed Walker and Jordan Cotton became friends while working as strategists for NASA and the aerospace industry. At work happy hours, we discovered a shared passion for spirits and decided to leave our desk jobs to start a distillery. We designed our first still three years ago at Blind Dog Café near U Street and have been building our dream ever since.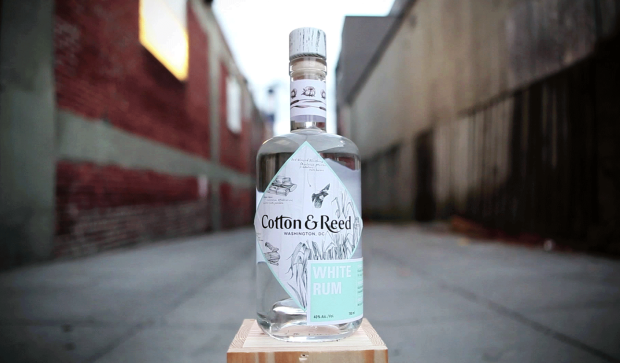 We are located in the historic Union Market district, DC's wholesaling and manufacturing hub for about a century. The district is a beautifully gritty mix of creative food producers and decades-old family businesses. It's become DC's most distinctive neighborhood, and the perfect home for Cotton & Reed.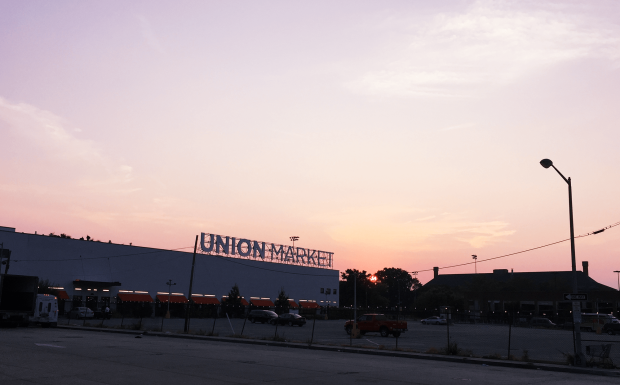 What are we distilling?
At Cotton & Reed, our spirits are designed to showcase the depth and complexity of our raw ingredients. We are launching with a white rum and a dry spiced rum. People regularly ask us, "why rum?" Well… rum is our favorite spirit, so that was an easy choice. But what makes us really excited about rum is that there are relatively few rum distilleries experimenting with the raw ingredients. By definition, rum is distilled entirely from sugar cane products. The vast majority of the world's rum is distilled in areas with highly restrictive process requirements. For example, distilleries in Puerto Rico make rum entirely from molasses, while producers in Haiti and Martinique use nothing but fresh pressed cane juice.
We wanted to do something different, so we traveled to lush cane fields, rusty old sugar mills, and giant distilleries in Louisiana and Puerto Rico on the path to finding the perfect ingredients and recipe. We hired Chas Jefferson as head distiller to perfect Cotton & Reed's own style of naturally complex white rum. The thoughtfully crafted flagship white rum, designed for cocktails, is composed of four distinct cane ingredients sourced from a Louisiana farmer co-op, fermented with Belgian Saison yeast and proofed with meticulously blended mineral water. Each ingredient adds its own flavors and aromas. You'll quickly taste what's different about our white rum.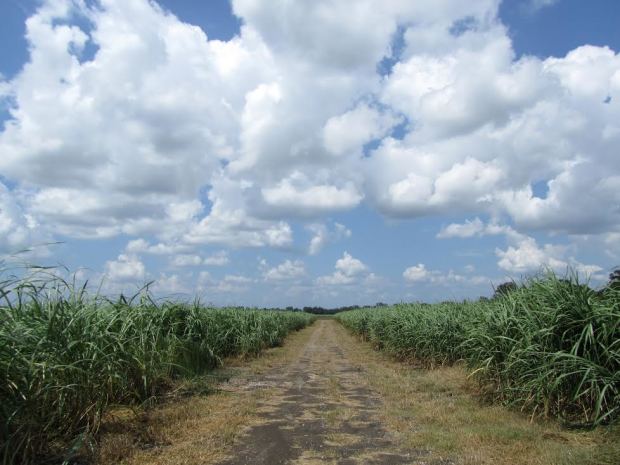 When the time is right, Cotton & Reed will also offer aged rum. The vast majority of rum is aged on American Oak, which contributes notes of vanilla and caramel. Amburana wood from Brazil contributes highly complex notes of spice and honey. Be patient, this will take a couple of years to release.
Our equipment.
Bridgetown Brew Systems has been fabricating custom brew houses in Portland, Oregon since the 80's, and their welds are perfect. When they recently decided to start making stills as well, Cotton & Reed was lucky enough to get the second still to come off their line. It's a custom 500-gallon hybrid still with a six-plate column, a botanical basket, and lots of pretty copper. It's optimized for rum, though flexible enough to distill brandy, whiskey, and all kinds of other spirits. We added a secondary condenser off the botanical basket to extract concentrated flavors, which we will use to blend our line of cocktail bitters. To ensure that we're optimizing our operation of this fine equipment and remaining consistent from batch to batch, we hired chemical engineer Dr. Jen Phelps.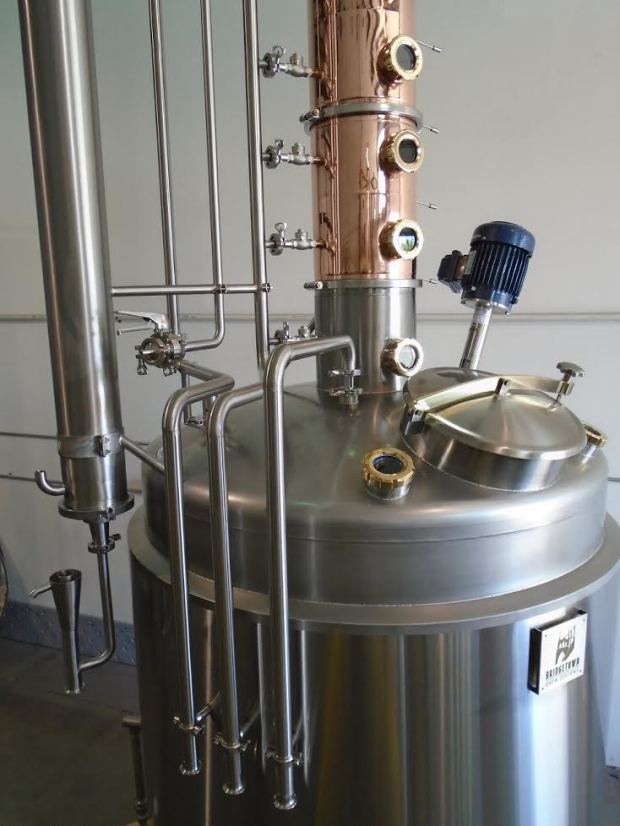 What is the Future of Spirits?
Craft distilling is starting to boom much like craft beer did in the eighties and nineties. Craft beer now accounts for about 10% of US beer sales, but craft spirits have a lot of catching up to do, contributing only about 1% of spirits sales. We are at the beginning of a logarithmic market growth curve that we expect to last for the next couple of decades. We are excited to join the community of craft distillers who take on the mega-distilleries. We've become friends with DC's other distilleries and together we offer spirits enthusiasts something completely new and different.
We Need a (Really Good) Bar
We've completed a successful Series A capital raise, received permits from the District of Columbia and the feds, made it halfway through construction, and filled out more paperwork than you can imagine. But we can't cross our final milestone without your help.
When Cotton & Reed was conceived, it was illegal for distilleries to sell drinks on site. No tipples on tours, no try before you buy. But recently we teamed up with other local distilleries to help write and advocate for legislation that allows us to serve you cocktails that include our spirits. Once this became a possibility, we knew that we could either slop out rum & cokes on a card table or we could do it right. Naturally, we've opted for the latter path.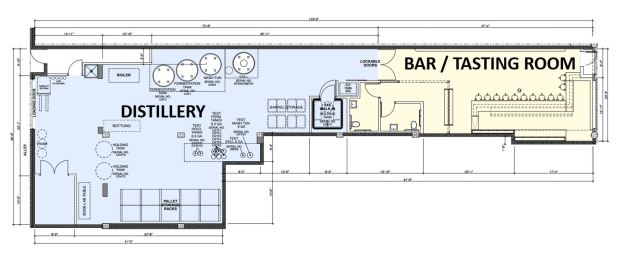 We were lucky to hire Lukas B. Smith to lead the bar. He is one of DC's most renowned cocktail creators known for his work at Dram & Grain and Secret Monkey Social Club. His highly original creations expand your horizons with esoteric ingredients and techniques while remaining approachable (and affordable!). We're thrilled to serve you these meticulously crafted drinks that show off our spirits, but unfortunately tasting room construction can't be charged to a tab to be closed out another day.
That's why we need your help. If you're interested in becoming a founder of a true spirits destination, where progressive craft cocktail ingredients and distilled spirits are all produced under one roof, contribute today.
Where is the money going?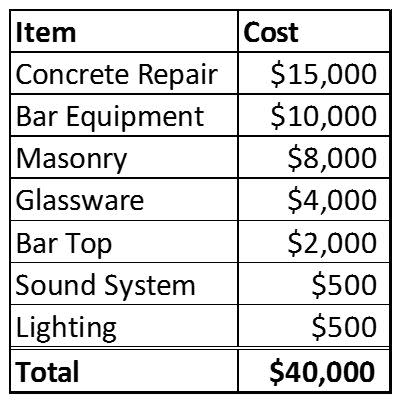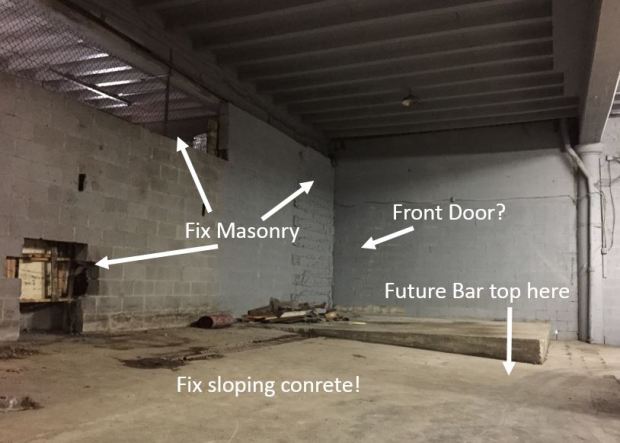 Risks
Since we already have our distilling equipment, liquor licenses, and enough commitments from our bartending friends to hit our year 1 sales projections, the primary risk is construction. We are smack dab in the middle of the construction process. So far, we are on budget and on time, but you never know with these things. Especially since we are working with the city utility companies to upgrade our water, electrical, and gas. If there are any major new construction costs, then we will need to reallocate funds from the Indiegogo campaign to support other construction costs. The result is instead of a perfectly operational bar, we will have used equipment and we will need to pay for upgrades when we can afford them.
Quid Pro Quo
Beyond the satisfaction of giving, and becoming a founder of the Cotton & Reed tasting room, you'll receive some more  tangible rewards for your contribution. Depending on what you're comfortable giving, you can get bottles of Cotton & Reed rum (for pickup at the distillery, or specified locations in San Francisco, Chicago, New York, and Boston), tickets to our launch events, Cotton & Reed gear, and even the opportunity to design your own spirit. Take a look at our full list of prizes and contribute at the level that's right for you.
After you contribute, please share with your friends! We can't wait to serve you at your bar and share the culmination of three years of building Cotton & Reed.