iCrowdNewswire - Oct 26, 2015
MiniBrew – The Easiest & Smartest Brewing Machine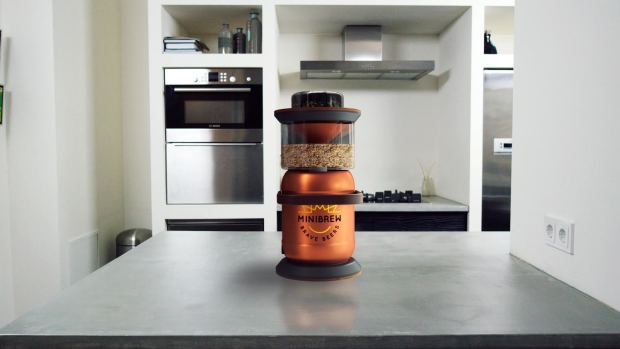 MiniBrew is the world's first all in one, small batch beer brewing machine. MiniBrew simplifies the beer brewing including fermentation process and enhances the accuracy of each brew, allowing anyone to create and experiment with their own recipes right at home. Making your own beer isn't a dream anymore. With MiniBrew, anyone can become a successful tastemaker!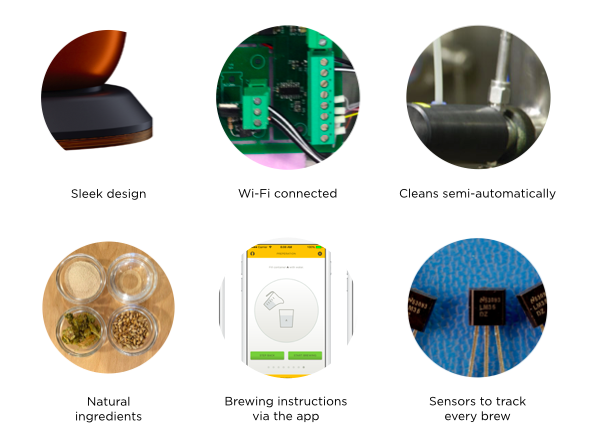 We've put the brewing, cooling and fermentation process in a single machine. MiniBrew is the first system in the home brewing industry that has been able to successfully combine and automate these processes.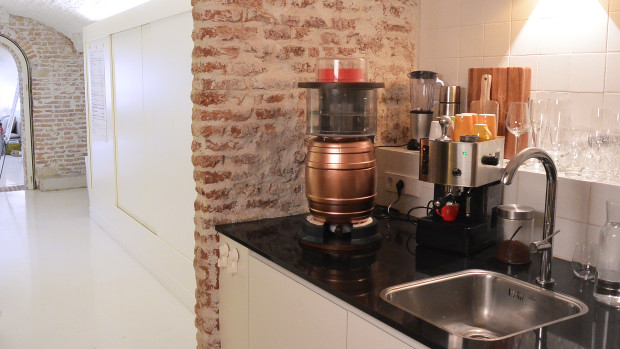 Before you can start brewing you need to fill the system with natural ingredients. Here is our master brewer filling the boiling tank with water.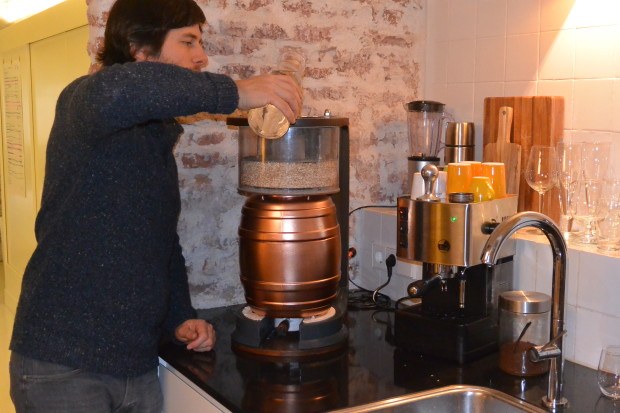 The second step of the brewing stage is mashing where water will be mixed with grist within 1 minute. To keep the water flowing, we use an overflow system.
Other steps that MiniBrew system cover are boiling, cooling, automatic yeast pitching, cleaning in place and automatic primary and secondary fermentation.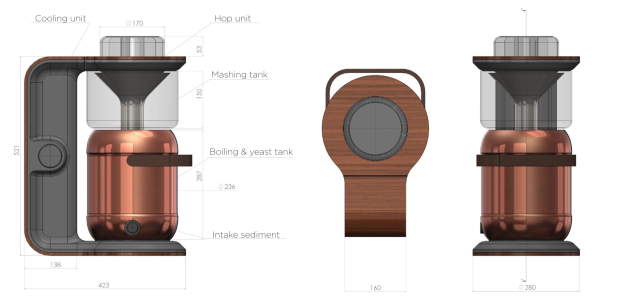 Sensor technology and smart software assures brewing and cooling in just 3.5 hours. After a controlled fermentation process that can takes as little as a week (based on your beer style), you will be rewarded with 5 Liters / 1.3 Gallon of top notch beer. Your friends and family can enjoy your freshly brewed keg at your next BBQ, birthday or just when you're watching the game at home.
This is the first solution that radically reduces your brewing time and increases the quality of your beers, so you can enjoy your precious time to the fullest. 

Creating top notch beers ignites an internal passion that will inspire you to continue experimenting with new brews. To try new recipes, simply add and switch kegs so you always have a cooled keg ready for any occasion. Here is our master brewer, Ko Hendriks with his freshly brewed keg of Imperial IPA.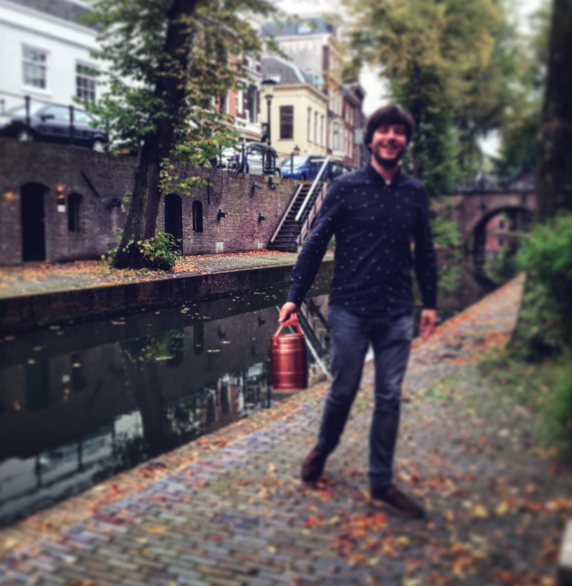 When you keg is ready, you can directly tap your beers from the keg to pour the first glass. The keg will keep your brew cool, fresh and frothy for as long as you can resist it!

MiniBrew guarantees that all beers you've discovered and brewed are well-crafted, clean, pure and maintain the integrity of only natural ingredients. 
Manual errors and rookie mistakes from mashing steps to fermentation levels are eliminated. Your brew result will be of industry grade craft and standard.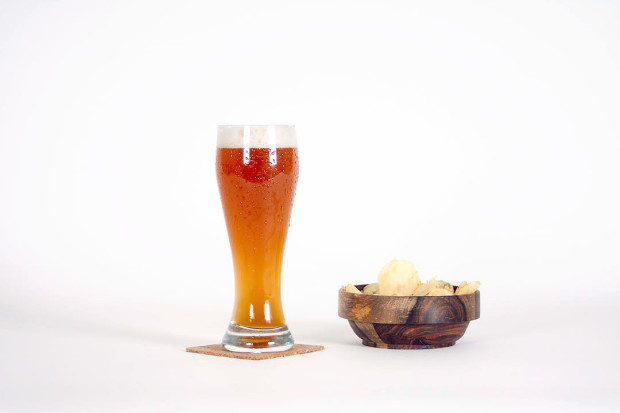 With MiniBrew, you'll be able to brew any style of beer. Whether it be a warming Bock or Red Amber, or a refreshing India Pale Ale or Pilsner, a German Weizen or an American Pale Ale. It's all possible with MiniBrew.

MiniBrew means evolving beer creation with no compromises in quality or flavour. It's beer perfection. 

Acclaimed beer tastemakers in the brewing community love sharing their brews and we hope you will too.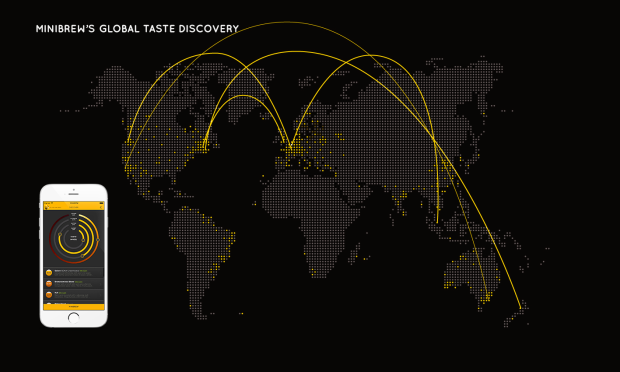 Imagine crafting beers from the comfort of your home through a recipe made by a craft brewer in Amsterdam, your co-worker in Singapore or even a renowned chef in New York. 
MiniBrew brings global taste discovery to your local neighbourhood.
In the future
We'll be partnering with leading micro-breweries and brands to help share their tastes exclusively designed for the MiniBrew community.

The way you brew your next beer has changed forever. Simply discover new beers based on your personal taste, order the ingredients – and you're set to start brewing.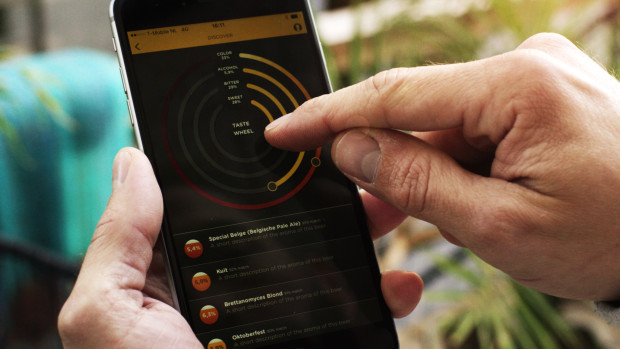 You can order malts & hops from all over the world, cool yeast strains and even spice infusions just through the app.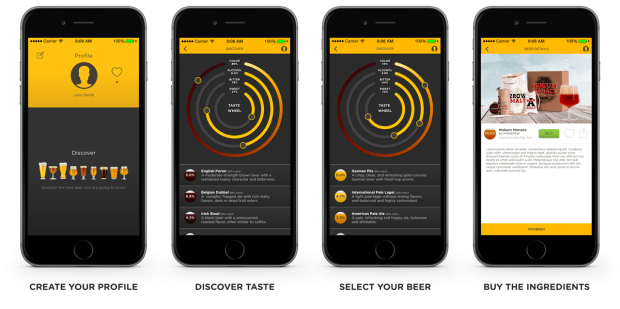 The MiniBrew ingredient pack is completely designed and ready for shipment.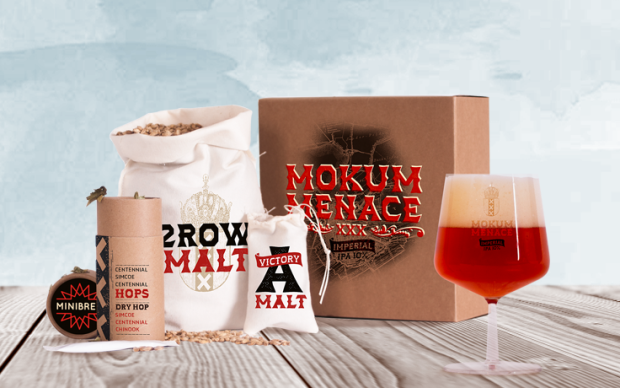 Once you've received your package, follow the brewing instruction on the app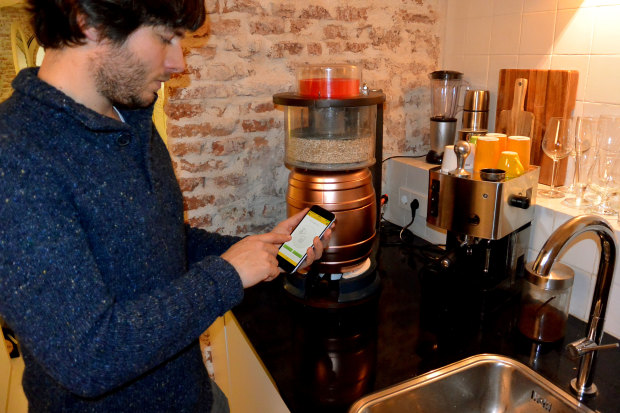 With the app you can start to monitor the brewing progress from the location of your choice, such as the office, commuting to work or hanging with friends at home. The app will notify you when you're needed to finish brewing your beer or when it's ready to be enjoyed.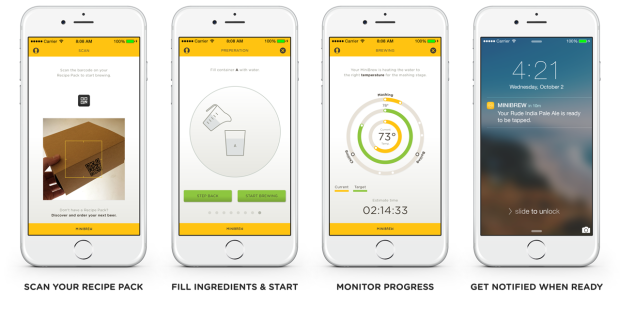 Every beer you brew will be saved in the app brew log, so it can be easily brewed again. MiniBrew will become your one-stop-shop to do it all.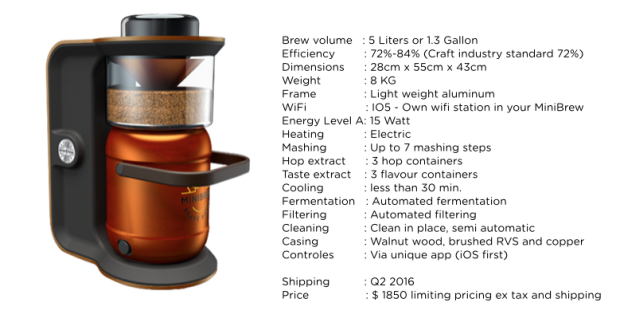 We've done best and consulted industry experts and a series of investors to forecast demand and create a solid production plan. Our decision to run a limited Beta version mitigates future risk. As a Beta backer, you will have a direct line to impact our R&D and engineering team. We've learned a lot from the past year, including the fact that sometimes forecasts don't hit the mark. Should we miss projections, we'll let you know why and make it right as quickly as possible.
Supply risk
Our team has worked on prototypes for the past year. However, component delays and unexpected shortages can occur. If this happens, we'll be sure to keep you informed and work to quickly solve the problem.