iCrowdNewswire - Sep 29, 2015
EVOLUTION OF ICE CREAM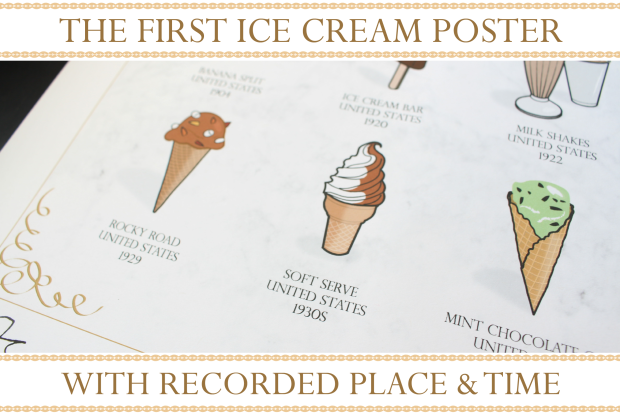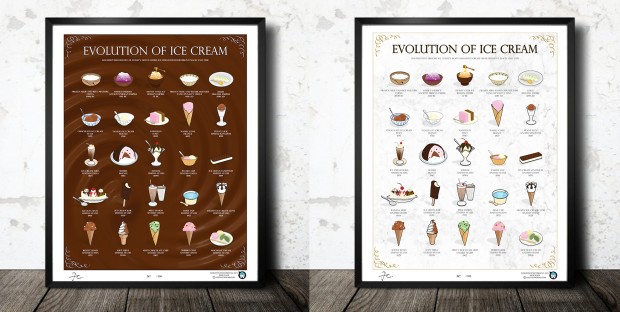 SweeTooth Design Company is where foodies and designers meet. We are a group of researchers, foodies, and designers, who are passionate and exciting to bring knowledge to people who also love food. Began with our first food design, Genesis of Cookies, our team continues to strive and discover interesting story of delicious food, drinks, and desserts. Evolution of Ice Cream is what we wanted to introduce to you who also enjoy sweets and treats!

We don't take food for granted. Instead, we are curious about how and where our food came from. Although ice cream was believed to be invented in China 5000 years ago, many early recipes are deeply rooted and developed in Europe, especially Italy and France. Through our new design, Evolution of Ice Cream, you will learn and discover unexpected knowledge about your favorite frozen dessert!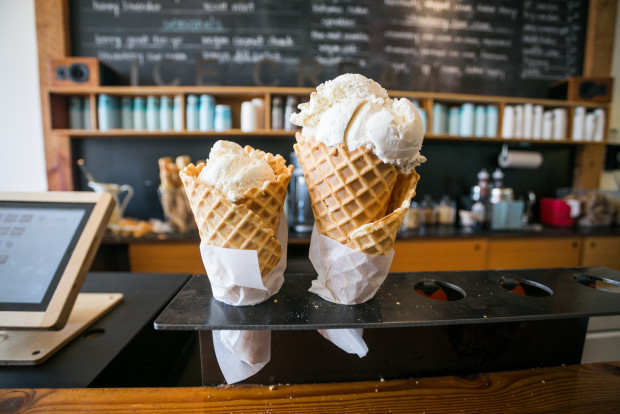 While designing, we pay close attention to specific serving dinnerware and utensils that were used during each historic period. We think it is best to portrait the entire presentation of the ice cream that corresponds to its time and place.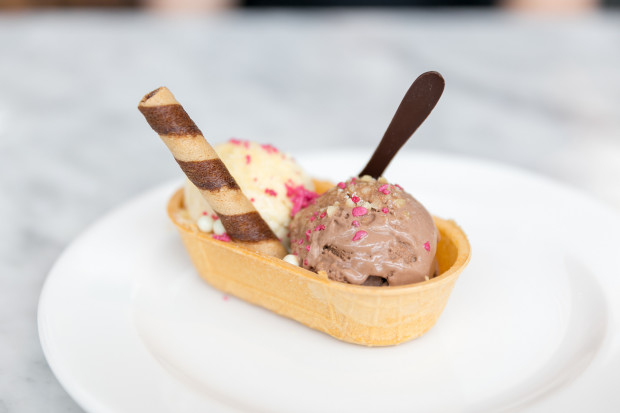 We also focus on how we present our knowledge to you in an easy-to-read format like how we did in Genesis of Cookies. Under each illustration, there is the name of each ice cream, place, and time of the invention.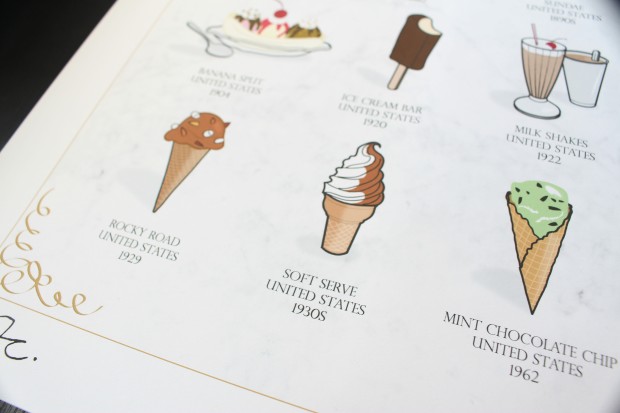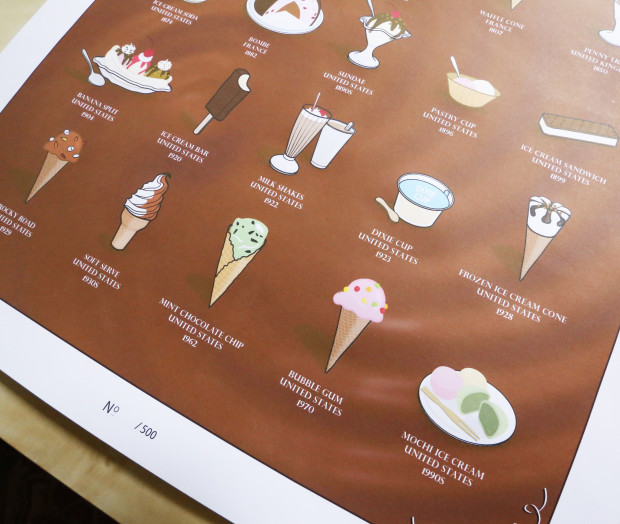 The poster has two backgrounds:
LIGHT version is a beautifully photographed white marble background. It is as if you are looking at all the ice creams lining up on top of your kitchen counter top.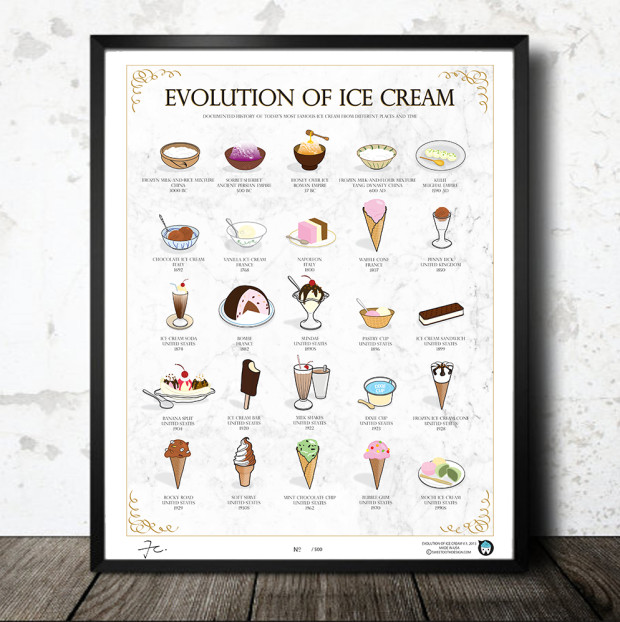 DARK version is a swirl of chocolate fountain. It adds a tasty flavor to the poster.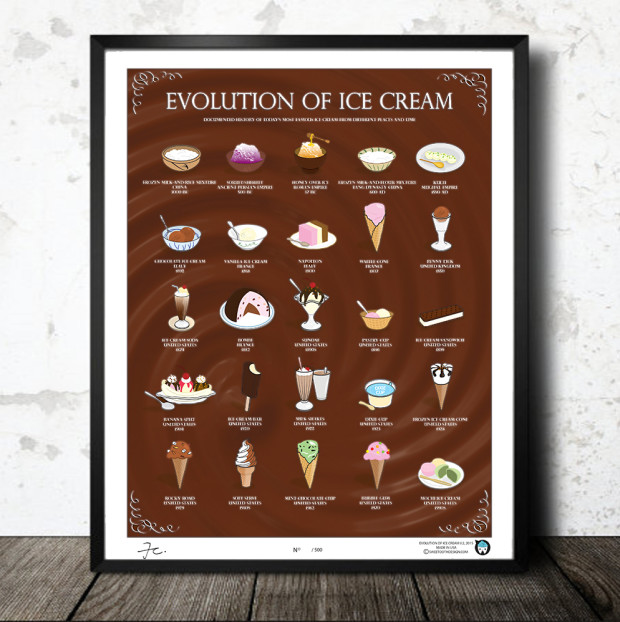 Each version is limited to 500 prints. Each print will be hand-numbered and signed. Poster is printed on 100% recycled 100lb. cover paper with matte finish. Dimension is 16×20 in inches.

Genesis of Cookies was the first food knowledge based poster our company designed. There are 30 cookies on the poster, and each is indicated with its documented origin of place and time. They are based on research that can be foundHERE at our website.
What other media think about Genesis of Cookies?
"Now we have the low-down on how and when each cookie came about. SweeTooth Design has created a mouth-watering poster that illustrates the genesis of 30 of today's most famous cookies." – Fast Company
"These posters made us come close to drooling over the illustrations of some classic but sweet treats. SweeTooth Design researched the history of cookies around the world and organized them together in this handy dandy infographic." –Paste Magazine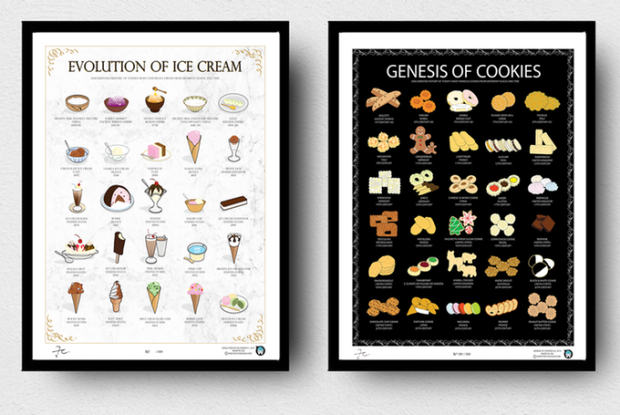 Evolution of Ice Cream (LIGHT) and Genesis of Cookie (DARK)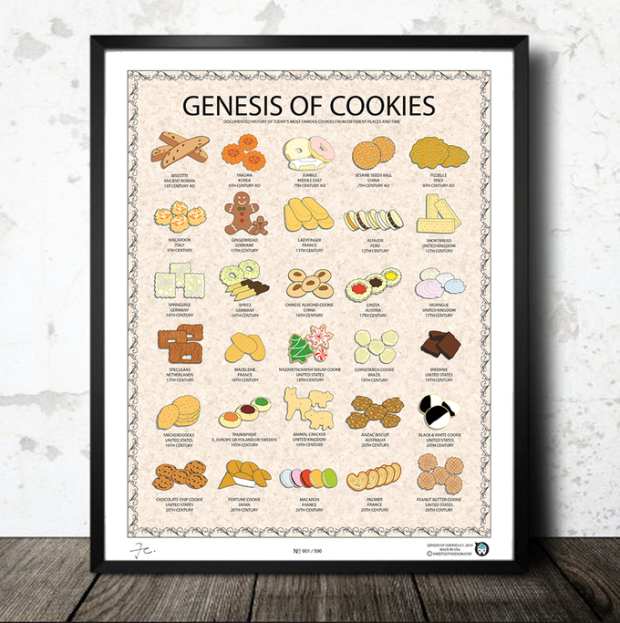 Genesis of Cookie (LIGHT)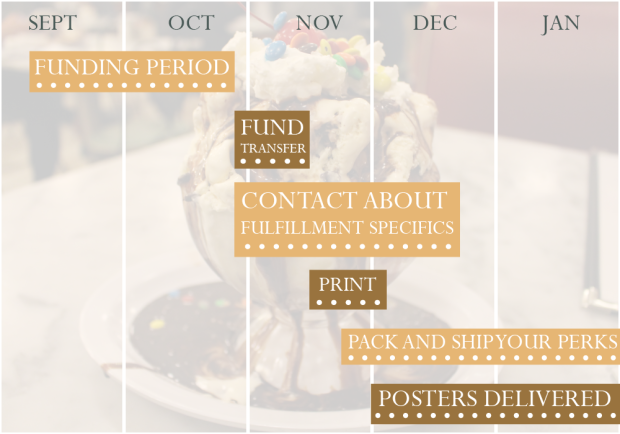 SweeTooth Design Company has been using United States Postal Service (USPS) for the past 4 Kickstarter projects. For within US, we use First-Class Mail orDomestic Priority Mail. For all other destination outside of US, we use First-Class Mail International.
Since our first successfully funded Kickstarter project, our backers always receive their rewards on time or earlier than expected. For this project, expected delivery date is approximately December 2015 to January 2016.
Risks and challenges
Our team created 4 Kickstarter projects since March 2014. We are confident in our food designs and are very proud to bring sweet knowledge through our poster designs.
Since last year we designed, printed, and shipped over thousands of posters to people across the globe. We have learnt, adapted and improved our practices in many aspects. Due to our experience working with crowdfunding platform, our team had developed an efficient system to for our contributors.