iCrowdNewswire - Sep 28, 2015
Restoration of Cathays Cemetery Chapels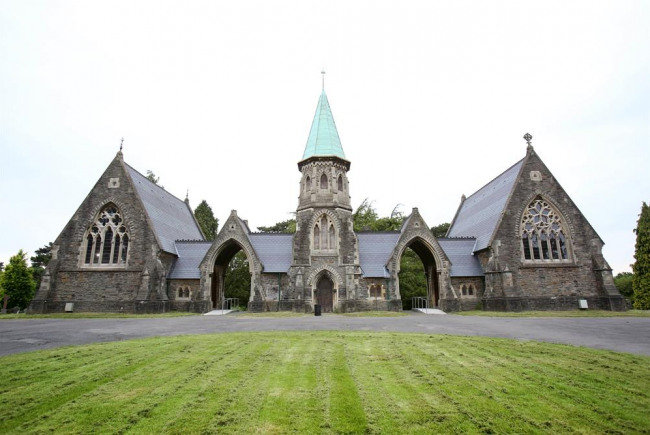 About
Built in the gothic revival style the chapels were in regular use for their first hundred years however in the second half of the 20th the chapels were used less and less and the final funeral services were held in the mid-1970s.
In the years that followed the buildings fell into disrepair and become dangerous to visitors. Ten years ago, the worst was feared and the option of demolition was seriously considered. Thankfully, the chapels were saved from this fate in 2009 when Bereavement Services replaced the roofs and made the building watertight.
Last year, proceeds from landfill tax, via Keep Wales Tidy, enabled restoration work to the fabric of the chapels to start, however significant work still needs to be completed.
Bereavement Services believe that these historic buildings should be preserved for future generations as well as being used by the community now.
What we'll do:
Complete the restoration of the former Episcopalian Chapel at Cathays Cemetery to its full glory. This will include:
Skilled masonry work to the inside walls
Replacement of the stone window sills and surrounds
New floor
Work to the chapel entrance ways
Why it's a great idea:
Restoring this chapel will allow funeral services to be held once more and for it to take on a new life as the 'Venue', playing host to concerts, events and licenced for weddings and civil ceremonies.
This will all help to generate income that can be used to fund further restoration work to the second chapel where a visitor centre will be opened and restoration of the bell tower.
Cathays Cemetery was built as part of the Victorian garden cemetery movement which aimed to educate, inform and relax their visitors as well as providing a final resting place for citizens of the area. Completing the restoration work would mean the cemetery could take on many of these functions again.
How we'll get it done:
Fundraising via Spacehive
Fundraising events at the cemetery – from guided walks to film nights
Offering local businesses sponsored packages