iCrowdNewswire - Sep 15, 2015
Intake – The First DIY Healthy Day Kit

AND YOU ARE GOING TO LOVE IT
Intake was designed with today's busy lifestyle in mind. Intake educates on the benefits of healthy eating and significantly simplifies the process to make adapting your new habits into your previous schedule a breeze.
The photo below shows what Intake carries inside. It includes a grocery list of fresh ingredients, an assortment of dry ingredients, recipes, and tons of bonus content!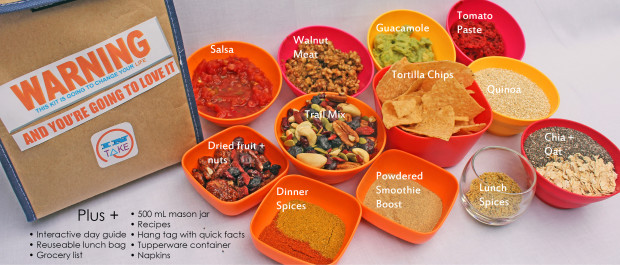 You can make an entire day worth of meals for yourself and dinner for four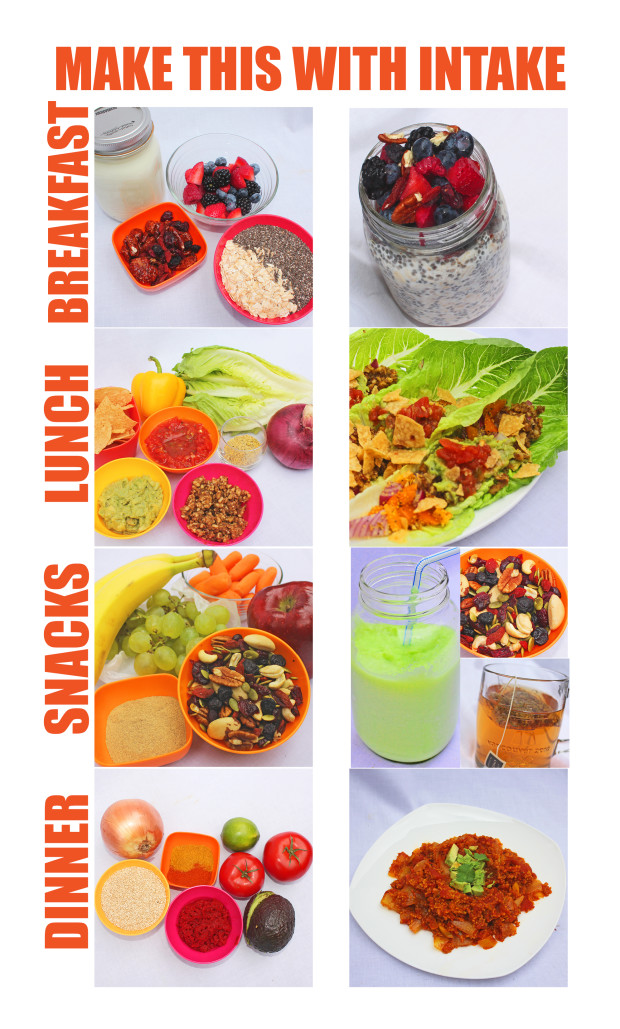 Intakes takes the complications out of establishing a healthy lifestyle by providing you with the plans, tools and the motivation for action so you don't have to think; you can just do!  It takes the stress out of healthy eating while providing a wholly nutritious diet, so you can live healthy, easy.
Why Crowd Funding?
I began this campaign because I developed Intake, a product that will introduce you to a lifestyle that is fulfilling, delicious, nutritious, easy to make, and cruelty-free. This is an inclusive product for everyone because, put simply, everyone eats! I have had a great response in my hometown; I even won the top prize of $12,000 in a college run Dragon's Den competition.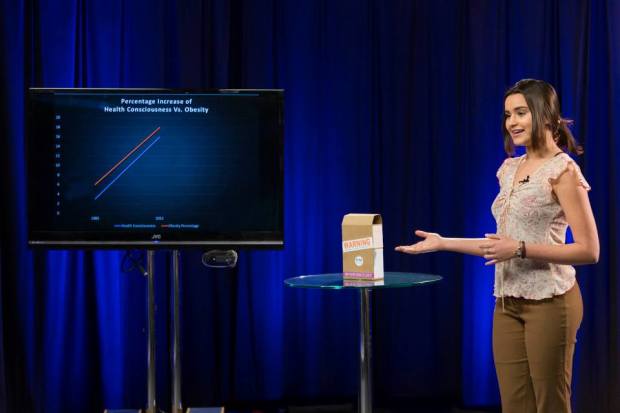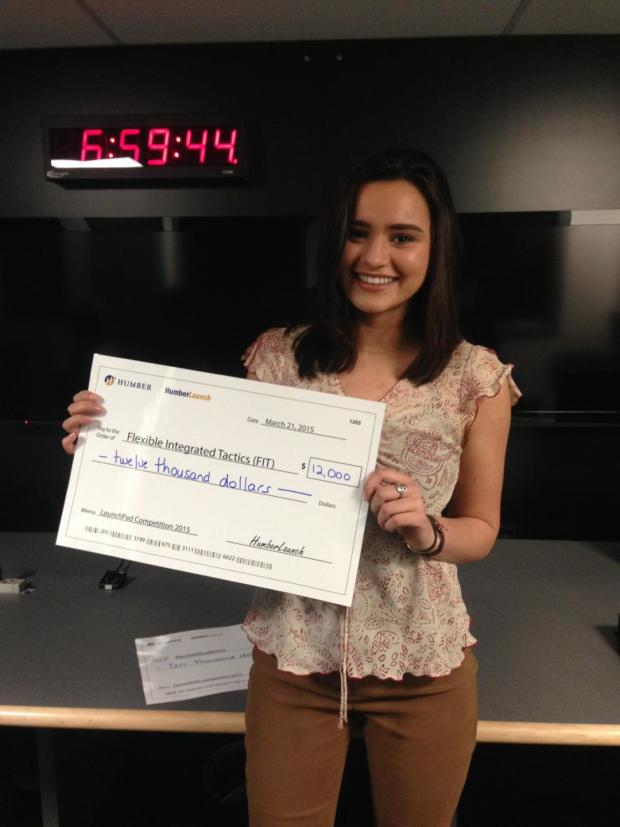 My next step is to bring Intake into the world (to you!), to expand into a variety of helpful products, planning programs, and niche nutrition needs so everyone has the chance to experience the benefits of enjoying life in a healthy body.
FIT chose crowd-funding over conventional strategies because the crowd is what is important to us: you and everyone you know, on the same page, for change. 

FIT strives to stop the deterioration of the environment, remove cruelty from our food culture, and gain back the strength and benefits of our human bodies. All this can be achieved with a vegan diet (why vegan? read my story below). Intake guides you to make the best choices, which you'll feel great about. We possess the versatility to partner with any company, product, or service that shares our same vision. Our communities will be built to carry the best options, available and affordable for all. 
It is simple really, we want to eat and live healthier; the key is planning. Planning and research is the hard part, but a program could efficiently do that for an individual, which is why we're offering it to you. With your help we can put this program into action and help everyone achieve health at their own pace and taste.
This campaign is not just about getting Intake into stores. It is the first step in a long line of Intake product variations, planning programs, healthy living collaborations, and a major movement in the way we eat.
My Intake
With the funds from this campaign, FIT will also launch into developing My Intake, a software that analyzes your current life, including where you need to be during the day, what foods you like/dislike, your goals, and more. It will create a plan of action for you that includes meal plans, exercise plans, lifestyle plans, product advice, and educational tools, indefinitely. Instead of apps that are just trackers, My Intake interacts with you throughout the day with helpful tips and reminders, scheduled for your day. It can be updated and changed to your evolving preferences at any time and it introduces you to new things every day rather than all at once. This is just one of the many endeavors FIT will embark upon to contribute to your success. 
Future Varieties and Collaborations
The future possibilities for Intake are endless. Currently there exists one variation of Intake, but FIT plans to develop multiple varieties for different family sizes and food preferences, couples, college students, seniors, and more. Intake has great advantage in that it has the versatility to partner and collaborate with any product or service that shares our same vision of a better tomorrow such as fitness services, nutrition services, personal care products, and at home tools. Intake plans to collaborate with as many existing companies as possible to bring you more convenience in your journey.

You are a very important part of making tomorrow a better place. Your positive actions will influence the people in your life, creating a web from which the positive action can travel freely. Your support today makes a statement that you want a better tomorrow. You want a tomorrow filled with healthy, happy, beneficial people who refrain from cruelty and harm. By supporting FIT today, you claim…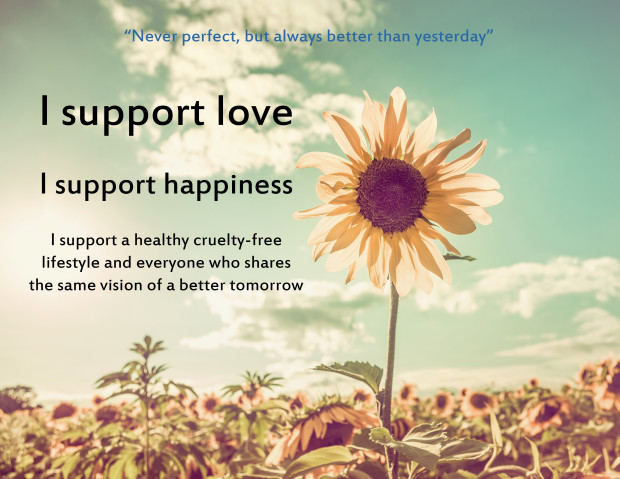 "We will never have a perfect world, but it's not romantic or naïve to work toward a better one" -Steven Pinker for Chipotle Artist Series
Today you can claim to everyone you know that a better tomorrow is on the way and you have done your part to support it.
Risks & Challenges
Manufacturing delays are always a risk but with a strong logistics and operations manager, all details will be given full attention. We have allowed ample time in case of delays. 
I completed my Advanced Diploma at The Business School of Humber College. It has given me an in-depth understanding of how businesses are run from the ground up. I graduated with honors just as Intake was winning the funding money from the Dragon's Den competition. I am a highly creative problem solver and I will use this skill to avoid potential setbacks and spin things for the better. Planning and research are no longer my hobbies; I have made these skills into my career. 
We would love for everyone, not just the ones who can contribute funds, to be part of the Intake revolution. Also, if you contributed but want to do more, alternative ways to contribute are:
Share this campaign and the photo below with everyone you know on every form of social media you own. Let your enthusiasm translate in your posts!
Write and tell us your story! Post it to social media, make a video, or write a poem, whatever way you feel best tells us who you are! *Use hashtag #fitmyintake
Let the people for whom you care the dearest know that change is here and there is a way to contribute right now.
Know that everything you buy casts a vote for the kind of society you want, so make your votes count from now on.
Contribute your ideas! Tell us if you have a great idea for a variation of Intake or a related product or service that you want!
We are choosing to crowdfund verses traditional investment strategies because the crowd is what is important to us, you, and everyone you know, on the same page, for change. Stay tuned for updates and new deals!