iCrowdNewswire - Sep 12, 2015
Teachers have one of the hardest jobs in America.  As a former professional clown turned teacher, I have learned techniques to create order in the classroom while still inspiring, teaching in way that is meaningful and powerful.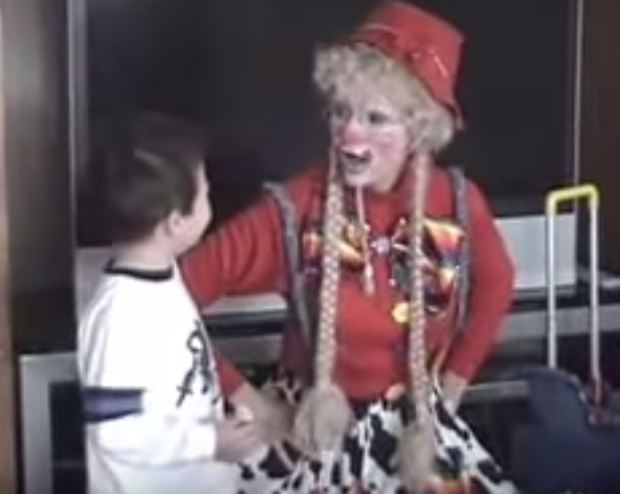 The truth is, our students are not coming to school ready to learn or knowing how to behave.  Time to Teach is a research based, highly effective set of classroom management strategies.  Whereas our schools with taxpayer help have adopted fabulous content curriculum in Math, Science, English, and Social Studies, Time to Teach strategies help teachers to deliver that content like never before.
Some of the impacts of the Time to Teach program are:
1. A rise in teacher job satisfaction
2. A rise in student scores
3. A major decrease in referrals
4. A decrease in dropout rates and suspensions
5. An improvement in the feeling tone in classrooms and throughout the school building
6. A systematic schoolwide cultural change
I am honored to have been selected to attend this world-class Time to Teach training.  Upon my return, I will be a certified trainer who can share these powerful strategies with the teachers, schools and students of our community.
I'm not asking for much.  A small donation is all I need your to help transform our local schools into world class learning facilities.
Thank you in advance, and you can rest assured that the return on your investment will have a major impact on the community!
Some Testimonials:
"The number of student referrals in our middle school has dropped 30% on average, every year over the past three years.  It is because of Time to Teach that I can say with pride, 'Every day I teach!'" – Keith Johnson, Teacher/Technology Director. Reading Community Schools. Michigan
"During my first two years as principal of Clark Street Elementary School, we experienced over 300 office referrals and over 150 out-of-school suspensions!  This year we implemented Time to Teach strategies and so far we have only had two office referrals in six weeks!" – John Hargrove, Principal. Clark Street Elementary, North Carolina
"Lawton Public Schools is a lower socioeconomic school district in Oklahoma that services 17,000 Pre-K through 12th grade students; over half of which are minority.  Twenty-nine of our thirty-five schools were trained using the Time To Teach strategies, affecting more than 11,000 children.  Following training, we experienced a 16% decrease in suspensions and office referrals, and a dramatic decrease in pupil enrollment for Behavior Intervention and Behavior Disorder classes.  We have also seen a 9% increase in test scores and none of our schools are on the school improvement list for No Child Left Behind." – Billy Davis, Executive Director Elementary Education, Lawton Public Schools, Oklahoma
"I have seen some of my students move up from Special Education and Title Programs to achieve at grade level performance.  My referrals have been eliminated.  Students that were never able to do so before are now meeting benchmark standards and making dramatic gains in reading and writing fluency.  After 19 years as an educator, I finally have Time To Teach with care and compassion." – Libba Sager, Elementary Teacher, Toledo Elementary, Oregon
"I have seen a 15 point gain in math and science scores on the state standardized test, which helped our school meet its AYP/API, and I have not sent a single student to the office all year.  Time To Teach has helped me successfully teach second language learners, children with ADD, ADHD, Tourettes, learning disabilities, disenfranchised youth, and impoverished students." – James Turner, Middle School Teacher, Lompac, California