iCrowdNewswire - Sep 10, 2015
Kolud – Scheming with friends
The problem
Making plans with friends is way harder than it has to be. 
Either you're with friends but can't decide what to do, or you know what you want to do but don't know which friends to invite.
The solution
Kolūd: An app that lets you connect to friends, create a list of things you have been wanting to do, and recommend these activities to each other.
Eat at Thai Palace

Watch the Yankees vs. Red Sox game

Go on a bike ride

Play Scrabble
You get the idea.
How it will work
If you're already with friends, select each one's profile in Kolūd to see which activities interest the most people.
If you know what you want to do, select that activity in Kolūd to see who to invite.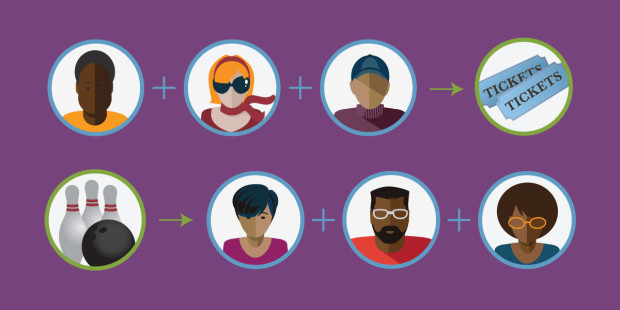 Status
In four months, we have wireframed the app and put together the optimal development stack, integrating the latest and greatest in graph database technology.
We're ready now to hunker down for some serious development, but working only evenings and weekends means Kolūd may be years from completion.
What we'll do with your support
If we meet our goal, our programmers will be able to take extended leave from their day jobs to focus on development, completing the alpha this winter, and delivering afully-functional mobile-friendly website to our backers before next June. However,
The more contributions we receive, the sooner Kolūd will be a reality.
In fact, if we raise more than $300,000, our geeks will quit their day jobs to provide the mobile site some time next spring, followed by native apps for iPhone and Android as quickly as possible.
Funds beyond that will support the development of awesome new features, like:
Find local events to add to your list

See all available friends and the things you could do together

Find an available babysitter in your neighborhood
More than a social life
We recognize that Kolūd has the potential to connect friends and communities, so we have decided that the value of your contribution will be offered to the non-profit of your choice to promote their activities on Kolūd.
What does that mean? It means that your non-profit will be able to recommend its event to users in its area who have relevant interests. Animal lovers will see that the Humane Society's pet adoption day is coming up, and which of their friends want to attend. Those passionate about literacy will see that a local school needs volunteers to read with students next week. And your local arts organization will easily promote its next exhibit or performance, allowing it to focus more resources on its core mission: creating beauty and meaning.
And the swag
The rest of the perks are pretty great, too. These are products and opportunities we would be proud to own and experiences ourselves, and we tried to put them at contribution levels that show just how much we appreciate your support. Unless noted otherwise in the perk description, you can expect perks to ship by December 15th, right when unique Christmas gifts would be top-of-mind…
Our hope
To us, Kolūd is more than an app or an evening out. It's a way to replace loneliness and apathy with purpose and belonging. 
Thank you for joining us in our quest to move humanity one step closer to health and happiness.