iCrowdNewswire - Sep 7, 2015
GOATMEAL – the Grain-free Breakfast Cereal

My name is Neil Hatherall. I am the founder of Goatmeal Breakfast Cereal. Please! Have a seat! I'd like to tell you a little bit about how Goatmeal came to be.
About 15 years ago I began suffering from health issues that gradually worsened as I got older. These issues included allergic reactions, food sensitivities, digestive disorders, stomach pains and cramps, heart palpitations, anxiety, and even depression.
I believed at the time that these were all symptoms of a serious underlying health problem. So being young, naive, and scared, I thought I was dying . . .
After many unsuccessful trips to the doctor, I took matters into my own hands and eventually started putting two and two together. 
"My body does not like something I'm eating!"
Fast-forward to the present day – I've spent the last 6 years researching health and nutrition while using my own body as a test subject. And I'm extremely happy to say that I've finally figured out the major cause of all of these unexplained symptoms . . .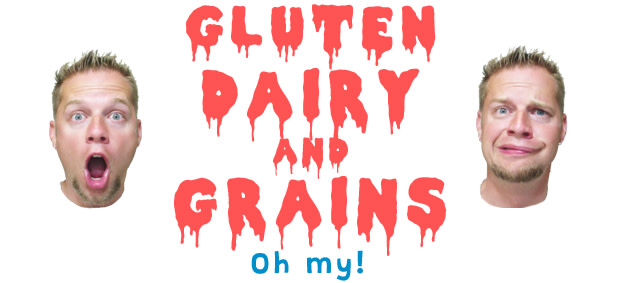 Since predominantly cutting these three things out of my diet, I now rarely experience any of the health issues I used to! 
Now I feel amazing!
So why the tear jerking story? 
Well, I'm an entrepreneur at heart. And earlier this year I decided that I wanted to create a food product that essentially encompassed my journey through health and nutrition.
And so Goatmeal began . . .

Goatmeal Superfood Breakfast Cereal is best described as a grain-free porridge. Unlike regular porridge (oatmeal), Goatmeal does not need to be cooked; It can be prepared quickly and easily by simply adding hot or cold milk or water then left to rest for as little as 3 minutes. That's right! You can eat it hot, or cold!
Although Goatmeal is a breakfast cereal, it is very versatile. It can also be added to other cereals, smoothies, yogurt, baking recipes, sprinkled on top of food such as salads and ice-cream, and it can even be eaten raw out of the package as a healthy snack.
Goatmeal is formulated to help the amazing human body function as it should!
 It's also perfectly suited for the following common diets:
So why Goatmeal and not other cereals?
Most cereals on the market today are made of grains (wheat, oats, corn, rice, etc..), making them very processed, high in carbohydrates and sugar, and low in most of everything else. (To learn more about the negative effects of grains on your health, be sure to check chapter #7 on this page)
What IS in Goatmeal? 
Goatmeal is made of 100% organic ingredients! We have experimented with countless recipes to find the most nutritious and best tasting base-mixture of some of the following super-foods:

We've been demonstrating and selling Goatmeal for almost 4 months at local farmer's markets. 
Faster than we had ever expected, we've received a great community response, built a solid customer base, established amazing business connections, and realized we really do have something special here. 
We now have the opportunity to work with a distribution company and get our products on many grocery store shelves. 
Nows our chance to turn Goatmeal into a legitimate food manufacturing company. 
That means we need to:
Abide by packaging and labeling laws and regulations
Rent bigger, more functional commercial kitchen space and storage
Manufacture large amounts of inventory to fill store orders
Purchase better equipment to manufacture our product faster
Buy new shoes (optional)
We believe crowdfunding is a revolutionary way to raise money. Here's why:
It is a great way to build a network of like minded people that can all easily contribute smaller amounts to together make something big happen.
It makes bringing a creative idea to life easier for anyone to do – rather than traditional financing options such as:
High-interest bank loans — which aren't easy for everyone to be approved for nor are they easy to pay back. Plus you're just helping banks, which already have boatloads of money, make more money.
Investors — which you need to give up a percentage of equity in exchange for the funds. 
Government grants — which are very difficult to get, they take a long time to actually receive funds, and not everyone is eligible.
We are extremely grateful to live in a time where crowdfunding is an option.

This money will be put towards:
ORGANIC CERTIFICATION
If you are unfamiliar with the packaging laws – in a nutshell – foods labelled as being "Organic" must be "Certified Organic". This process to be certified is lengthy, and expensive. Although all our ingredients are certified organic, we need the certify our product as a whole to legally label it as organic.
Annoying Legal Fees
Business License and registration
Trademark
Liability Insurance
Product Development
We are designing a new and improved brand and package for our product. It will be mind blowing needless-to-say.
We will also be experimenting and releasing a new unique flavour to add more variety.
Inventory
We have found a supplier that has a very large minimum order size for all of our ingredients. This means we will be able to get our ingredients much cheaper and that will impact the overall price of our products. This also means we need a lot more money to invest. (Hint: the minimum order lbs weight is in the triple digits)
We also are going to need a lot more inventory to fill our first orders.
Manufacturing Costs

To start manufacturing large quantities we need to make our process as fast and efficient as possible. This will require:
Better Equipment
Commercial kitchen and storage space rentals
Promotion
It takes a lot of work promoting a new food product – Especially since there is so many food products out there to compete with. Although our product is quite unique and has a great brand, it will still take some funds to put towards things such as:
Advertising
Trade shows
Brand Ambassadors

We need your support! Join us and contribute!
Help us spread the word too! here's how: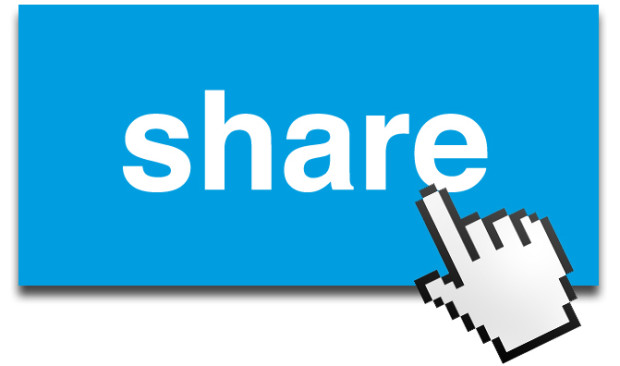 Look to the left! Share this page on any network you are a part of!
Also, Share these pages!

In conclusion, we hope you've enjoyed everything you've watched, seen, read, heard and smelled about Goatmeal.
Obviously, we've have taken a different approach to healthy eating by being playful and adding humour. But in all seriousness, we are extremely grateful for every accomplishment we've made and every single person whom has helped us get there.
This business has gone farther, faster than we ever thought it could. It is so heart warming to have experienced such a strong level of local support within our community. It would be a dream come true to have anything close to this much support from our audience as we continue to grow.
From the bottom of our hearts,
THANK YOU!!!
– Neil and team