iCrowdNewswire - Sep 4, 2015
Lucky 13 – Once in a lifetime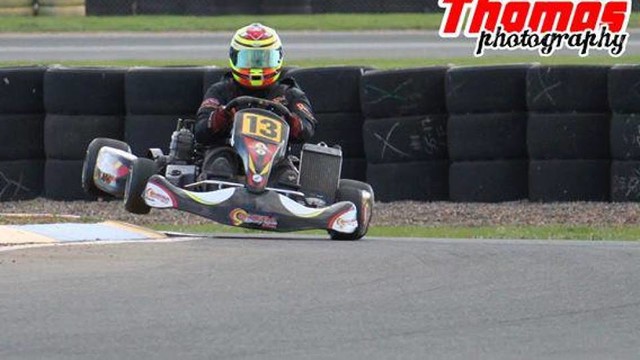 Paul Pittam ,
In go kart circles Paul is widely known as one of Australia`s best racers with 1 National -13 state and 15 Festival state cup titles to his name, its not hard to see why he is the Sth Australian X30 challenge winner for 2015.
While the prize on offer is an amaziing arrive and drive package at Le Mans in France to the value of $9000 the other costs of getting there and back are going to be hard to meet as Paul and his partner have just seen the arrival of the newest member of the Pittam family.
Your help will be greatly appreciated to raise the funds nessesary to send Paul and his Father Rob to compete at this once in a life time opportunity.
The funds raised will be used for travel and accomodation exspenses prior the event so Paul can aclimatise. With practice dates before the event on the10/11 th of October and the race proper on the 16-17 and 18th of October theres not a whole lot of time to raise the funds.
Sth Australia`s Go kart clubs have shown support by donating to help the funds get started and so far Paul`s home club ,Southern Go kart Club and the Go Kart Club of SA have kick started the account with a combined $1500.
I call on all Karters in SA , Please share this page and donate to this once in a life time opportunity and help Paul represent Sth Australia in France.
Quote Paul Pittam (Thank u so much I never thought people would wunna get behind us and help means a lot thanks I'm am needing cover getting there, accom for im hoping 9 nights, the week before the meeting they are having an open test day for every 1 racing so I'm guessing all the big teams would be doing that so I was gonna try to do that somehow .it is a 1 in a life time thing for me and it had to fall on the hardest financial times for me and as we had a baby 2 weeks ago as well)
Thank you for taking the time to read and to donate to Pauls event.