iCrowdNewswire - Sep 1, 2015
MBEAM -1st Electric Car with Quick-Swap Batteries
Making EV charging practical: a cross-country drive for the record books
We need your help to take us all the way across the country!  M-BEAM is a grassroots  project run at the University of California, San Diego in the Jacobs School of Engineering with a small team of students, one professor, and a few local engineers. We are planning to demonstrate a new solution to electric vehicle (EV) charging with a record-setting trip across the USA in 47 hours with only 2-5 min. stops (beating the previous record of 59 hours by a Tesla).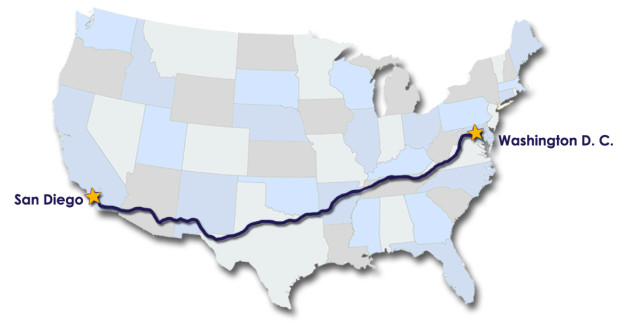 Our trip is scheduled for Fall 2015. We will trek 2700 miles from San Diego, CA to either Washington DC or Jacksonville Fl. (2360 mi.) depending on the weather in a converted 2002 VW Golf modified with M-BEAM modular battery technology. We will simulate battery exchange stations with stops along the way lasting 2 to 5 minutes to complete each battery exchange. This exchange is analogous to switching out depleted propane tanks.
We envision a world where the electric car is practical for everyone. A world where everyone can benefit from lower vehicle operating and fuel costs while also improving their environmental impact. 
M-BEAM battery technology has the potential to set the standard for modular battery exchange and to redefine the battery storage marketplace with exchangeable modules that can be used in many applications, potentially adding value to consumer solar energy solutions.
We need your help!
The cross country EV challenge is a chance to prove the M-BEAM concept on a major stage.
We need to continue to raise more than $25,000 to pay for spare parts, more battery modules, generators, chargers, chase vehicles, trip logistics, and event promotion. In addition, your contribution will fund further lab work to shrink our module design to the size of a tissue box and develop better designs for placement in vehicles.
We have raised $41,000 for this project 
119 donors recently contributed to M-BEAM through UCSD's new crowd-funding platform, CrowdSurf. Let's continue the momentum! Please contribute today and spread the word!
The Problem
Environmental Impact
The need for electric vehicles is increasingly clear. Why is the electric vehicle a superior alternative to gas cars?
Gas automobiles are now the largest net contributor to climate change pollution (NASA) and produce significant amounts of air pollution, even with strict EPA standards.
Electric vehicles potentially offer a lower overall operating cost than gas vehicles.
The electric vehicle is a much more elegant design with fewer complex mechanisms and no emissions or tailpipes.
It is becoming pretty clear to many people that electric vehicles over the last few years are no longer some futuristic fantasy. A revolution is happening using clean, renewable, de-centralized energy, with battery electric vehicles playing a key role.
Battery electric vehicles do not emit any greenhouse gases. Battery electric vehicles also do not emit toxic pollutants which adversely affect our health. We should not be faced with the choice of dependency on Middle East oil or fracking. Over one billion new cars will be on the road in the next 10 years due to growth in China and India, more than doubling the cars already on the road! We ALL need these to be clean electric cars.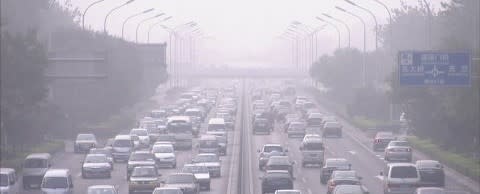 Public Charging Stations Just Won't Cut It
Electric vehicle charging stations are not a scalable solution to the adoption of electric vehicles. Most people do not want to wait for at least 30 minutes a small amount of added range (Level 3 charging can take up to 30 minutes for an 80% charge, and Level 2 charging needs four or more hours). These long delays are NOT going to improve as we go forward like some people may think. In addition, 50% of drivers in the U.S. do not have access to a garage or 240 volts for home-charging.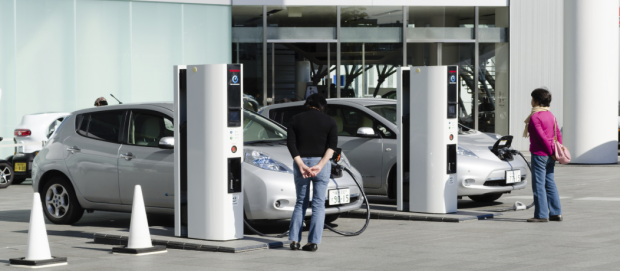 Batteries currently used in EVs are heavy and large, impossible to replace at home and require specialized ,expensive equipment only a service station would have. These batteries are also very costly, some comprising about half the value of the total car cost. One of the largest pitfalls of the EV is the range of the battery. The average EPA electric range of most affordable EVs is about 70-100 miles per charge, while some of the higher end cars advertise 265 miles per charge. Additionally, it takes a significant amount of time to charge these batteries to full range. The combination of small range and long charging times pose a significant deterrence to the adoption of EVs as an alternative to gas vehicles.
The M-BEAM Solution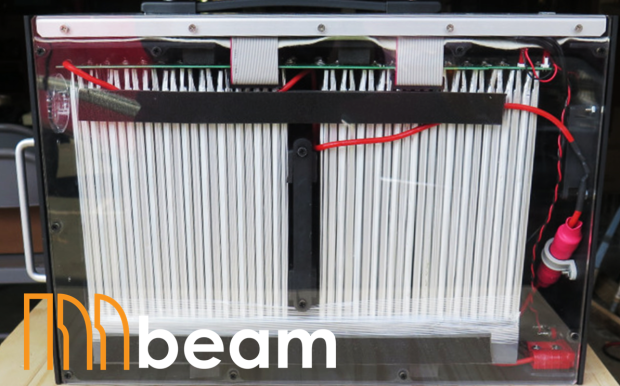 M-BEAM (Modular Battery Exchange & Active Management) technology flips the large battery design on its head by creating a safe and reliable system of interchangeable modules. The implications are tremendous. With the correct infrastructure, modular exchange would provide virtually unlimited range without long charge periods. Imagine stopping at 7-Eleven to grab coffee and a few battery modules to extend your trip.
The M-BEAM solution is analogous to a flashlight: remove your depleted batteries and put in fully charged ones quickly! M-BEAM is a modular battery exchange system designed with this concept in mind. How is it superior to common EV charging technology?
People living in urban environments could bring modules into their home to recharge or conveniently go to an exchange station for quick refueling.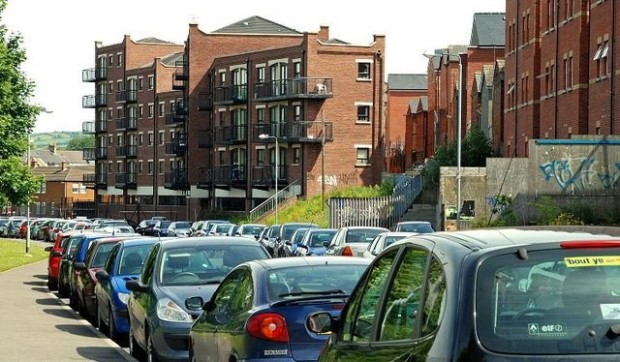 The active battery management of our modular system is designed to make electric vehicles safe for first responders, preventing electric shock while responding to  accidents.
The costs savings of modular exchange will make the car significantly cheaper than a gas car, around $10,000. The car owner would not need to own a battery, but rather lease the battery, and only pay to charge it up at home or exchange for new ones. This subscription type of business model should be far less costly than the operating costs using fossil fuels
As the connectors corrode and modules age, the system is actively balanced to improve reliability. This also allows for the partial exchange of battery modules.
The battery modules we'll use for this trip are working prototypes. The technology currently exists to make them at about half the size and weight. In the future, they will be about the size of a tissue box. The small size will them ideal for urban dwellers who would be able to charge modules in their apartment homes.
Exchanging a battery module is as easy as removing the empty battery and exchanging it with a fully charged one.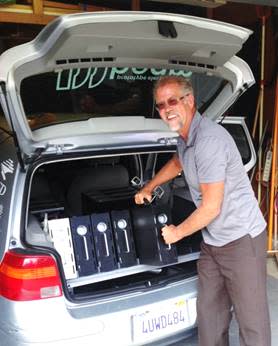 Following our cross-country challenge, our team will go back to the lab to design smaller battery modules and research car designs where the modules would be easy to access and more practical for mass production. 
Imagine having a bank of batteries that you can use for solar energy storage and running the lawn mower, motorcycle, or any other electric motorized device using the module technology. Think about storing the energy you produce from your solar system, further lowering electricity costs and fulfilling any lapses in power from the grid.
See technical details and frequently asked questions on our website,www.modularexchange.com.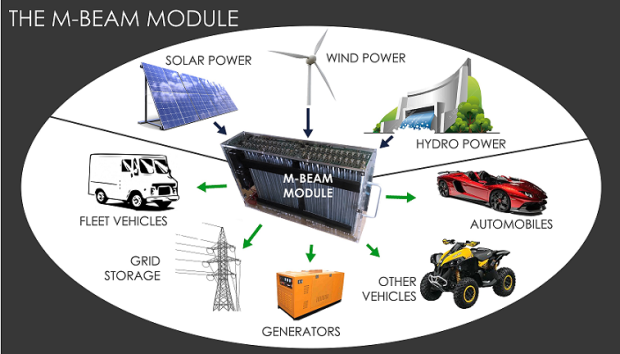 We believe that our trip will have a lasting impact on this energy revolution, just like the first flight by those Wright Bros had a lasting effect on aviation. We plan to continue this work in the labs at UCSD and elsewhere. This trip gives
us a nice head of steam and puts the discussion into the mainstream consciousness. We just don't believe that all of our interests are well served by the auto industry, oil companies, or yes, even the government. This is truly a grassroots effort, and your support will help start and keep this research going.
We will keep you updated as we move forward. The trip is tentatively planned for Fall 2015. We will have live updates throughout the trip so you can follow us real-time as we journey across the country and into a new EV reality.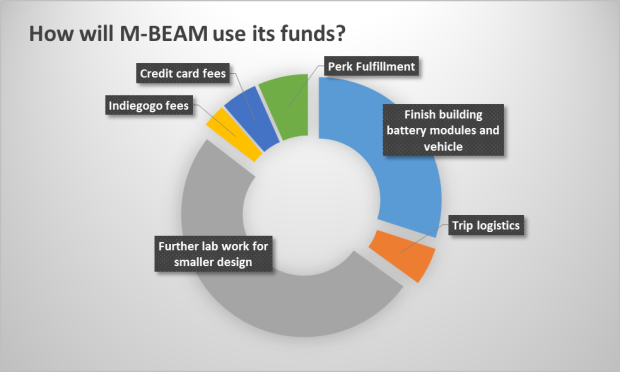 In the Press
The M-BEAM project has been garnering interest. Let's spread the word.