iCrowdNewswire - Aug 26, 2015
Ethically Made Organic Clothing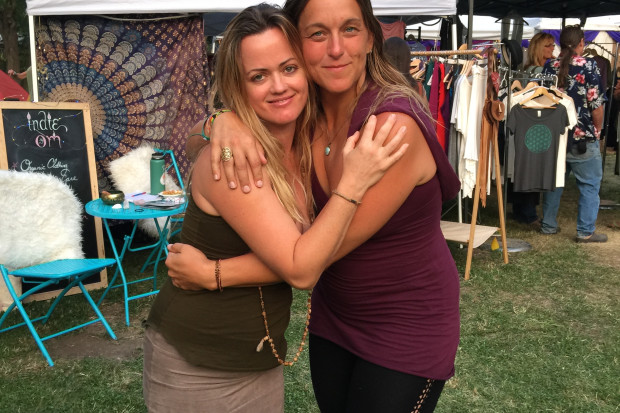 We are Amy and Chrystal, creators of The Magic Bus Boutique, Indie Om.
The Magic Bus was created from a vision greater than ourselves. We know there are children in need of basic things like shoes and cloths, school funds for education, clean water, and nutritious food. As Indie Om grows, our goal is to give 10% of our profits to organizations that help children around the world. In order to accomplish this goal, we have decided to create our own organic clothing line! Creating our own clothing line allows us to keep our prices down, as well as increase our revenue, and give more to the children.
We plan to employ a small family community in Bali to make our cloths. We will work directly with them, and establish a mutually positive relationship to ensure fairness.  With the total costs of traveling to Bali, purchasing materials, and employing a family in Bali, we need to raise a total of $10,000. We are excited to take this next step toward our greater vision!
We are also starting a campaign to collect shoes for children ages 0-16, and send them to Ghana, West Africa.  We want to keep on giving back.  Starting our own clothing line will allow Indie Om to grow beyond our current capacity, and reach a wider population.  The magic bus is ready! Your contribution will help the children to thrive, not just survive. The children are our future, and we know they deserve a chance to fulfill their dreams, and shine bright.
We greatly appreciate your contribution.  If you are not able to contribute now, please spread the word and share this campaign with more people.
In love and gratitude,
Amy and Chrystal
Indie Om: The Magic Bus/Anywhere Boutique