iCrowdNewswire - Aug 19, 2015
Cap Stamp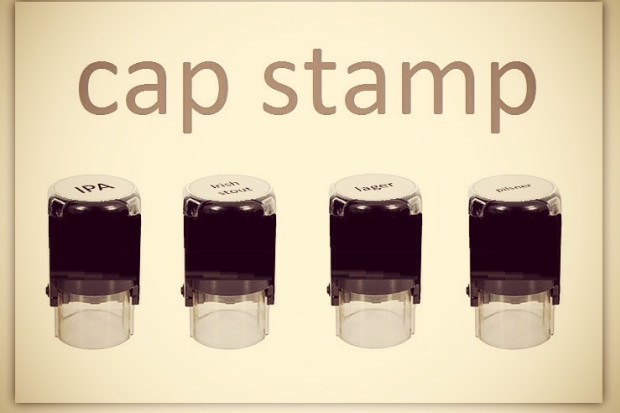 Get To The Point
Cap Stamp is a self-inking, spring loaded stamp to label your home brew bottles. Press the stamp down on your capped bottles and the type will be clearly printed on the cap; it's that simple. Stop fumbling with custom bottle stickers that tear, smear, and never go on straight. Don't spend a fortune on pre-labeled caps. Give your home brew some class and get the Cap Stamp!
The Details
The Cap Stamp is durable and easy to use. 
Circular design with a small footprint and comfort grip. 
Clear guiding funnel fits over most bottles so stamp is centered on cap every time. 
Self-inking so you don't have to worry about an ink pad. 
Spring-action, retractable configuration.
High-impact plastic construction.
Fast drying ink for smudge resistance 
Permanent high quality ink protects your label when wet. 
How It Works
So simple a drunk baby could use it. Press the Cap Stamp down on a capped bottle of your favorite home brew, lift up and repeat. Done.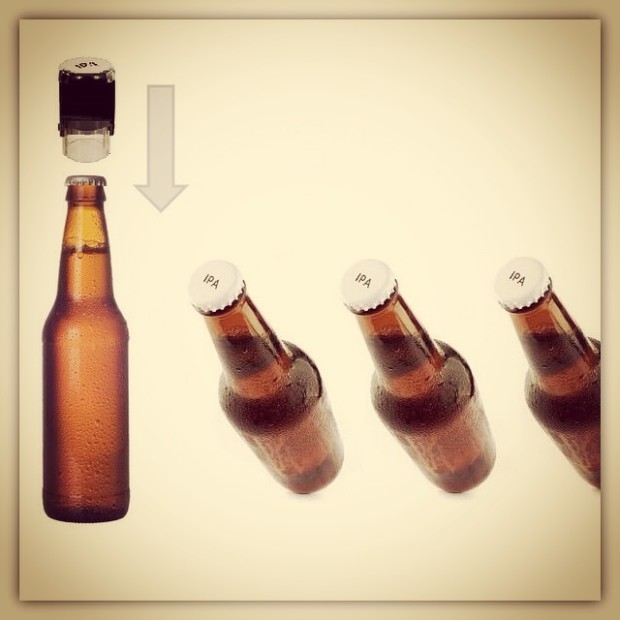 About Me
I love beer; making it, sharing it and drinking it. On average, I'm cooking up a new brew every few months. I found myself using a sharpie to scribble crude descriptions on my bottle caps just to tell one amber bottle apart from the next. I want to make a better, affordable way for fellow brewers to label their home brews. 
My goal is to generate enough interest and capital to begin large scale manufacturing of some of the most popular home brews. My ultimate goal is to have a stamp for every type out there in a range of fonts and colors.
Risks & Challenges
I have over 10 years experience in project management, product development, delivery and finance. 
I did not invent the wheel here, self inking stamps have been around for decades. I want to focus this tool to home beer brewing and create a high quality, affordable stamp built for beer bottles that everyone can use. 
POTENTIAL RISK: 
-Lack of funding. 
-Price constraints when partnering with manufactures and distributors. 
-Development delays.
PROJECT TIMELINE AND KEY MILESTONES: 
-5 weeks project scope and ideation. (DONE) 
-30 days funding. (IN PROGRESS) 
-12 weeks development and manufacturer selection 
-8 weeks quality assurance, logistic management. 
-reward fulfillment 
-production.
Ways You Can Help
I know the Cap Stamp is awesome, but I can't do it on my own. With your backing and support, I am sure Cap Stamp will go from great idea to great reality. Please help me put Cap Stamp in the hands of home brewers everywhere.  
Can't contribute but still want to help? Please share this campaign on social media and tell your friends!
Thank you,
-Shawn
Testimonials
Who needs a tramp stamp when you have the cap stamp! – College Girl
Not the worst idea ever … – Fellow brewer