iCrowdNewswire - Aug 18, 2015
Please help us save Chinesecrested.no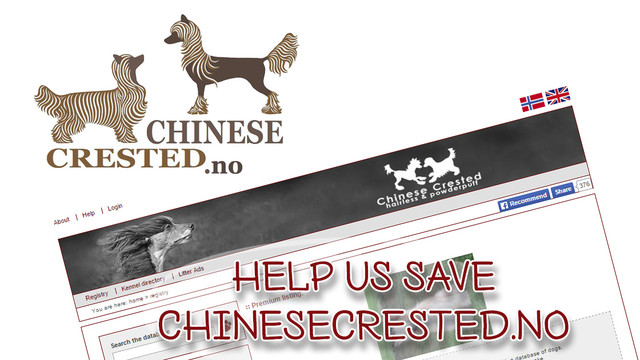 ChineseCrested.no is the world largest ChineseCrested database with over 90.000 dogs! 
The site is over 10 years old – and due to its age there are increasing technical difficulties that need addressing.
There it lots of work that needs to be done, and without funding the site will gradually stop working, and the invaluable information it contains lost!
Please support the site and help keep it alive by donating!
Our aim is to collect 6000 dollars, this will help fund a compete upgrade of the site and set it up for the future. It will also cover running costs for the upcoming year. After that the aim is for the site to be self sufficient through income from sponsors/advertisement. A self sufficient site is feasible if we have a working site. 
The fuding is managed by TwoBarks to ensure that all funding will be documented and usage of funds accounted for.